Alpharetta, Georgia: a Win-Win for Sports Event Planners
With year-round sunshine, modern and affordable hotels, well-maintained facilities and professional partnerships, planning a sports event in Alpharetta, Georgia is as sweet as the peaches the state is known for.
Why bring my sports event to Alpharetta?
Alpharetta, Georgia is a premier destination for sporting events. Planning an event and finding THE ideal location with adequate weather and facilities for play, hotels for the stay, entertainment for down time and professional partnerships for success takes a tremendous effort – but Alpharetta has it all for you. The specialized staff at the Alpharetta Convention and Visitors Bureau will make planning your next sports event a walk in the park with their excellence in service and expert knowledge of the destination.
With its well-manicured, multi-purpose facilities and numerous entertainment opportunities for the family and teams, Alpharetta has the perfect mix of play and fun. Alpharetta has everything a sports organizer requires for a week-long or weekend tournament with access to over 200 fields and facilities, 300 things to do in the area, over 175 dining options, 750 acres of parkland and 23 upscale and affordable hotels.
What can players and families do on down time?
Every good sports event planner knows there is more to planning an event than just the games and tournaments. The safety of the players and a family-oriented atmosphere of the city for down time is crucial to success. Alpharetta was recently named America's 7th friendliest city by Forbes and offers a wide variety of family-friendly activities perfect for the young and young at heart.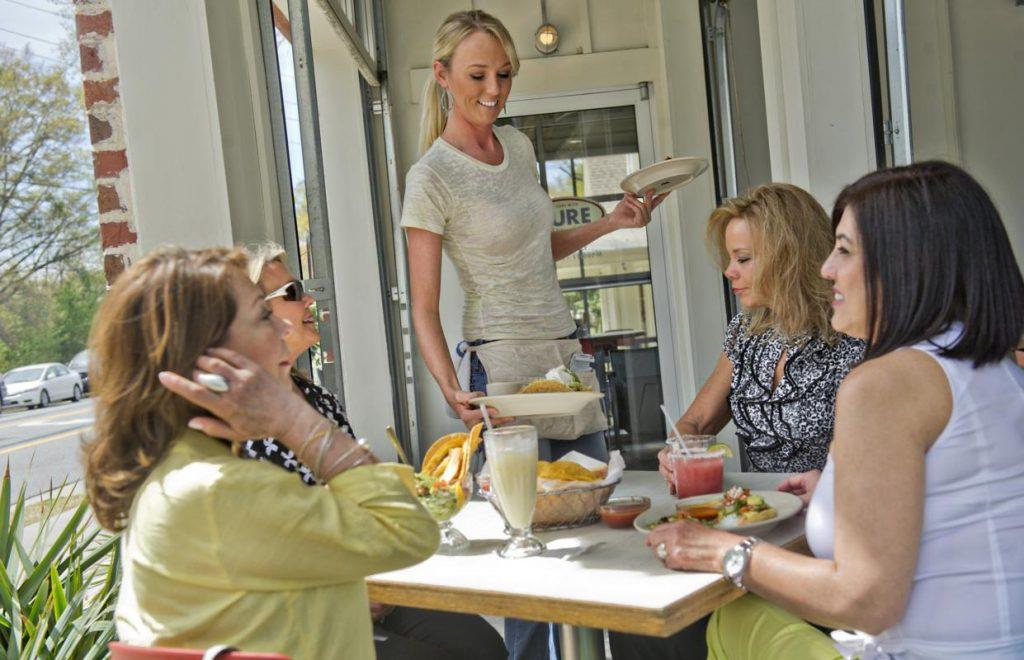 Kids and adults can have a night out on the town together at Main Event Entertainment where they can eat, play laser tag and bowl; or at Topgolf Alpharetta where they can engage in friendly-competition with a point-scoring golf game over dinner and drinks. Families can enjoy picnics, fresh air and performances at one of three outdoor music venues: Verizon Wireless Amphitheater, Chukkar Farm or Matilda's Under the Pines. Take in a scenic outdoor walk on the Big Creek Greenway or at one of Alpharetta's four arboretums. Release your inner daredevil during a rider training class at the Motorcycle Safety Foundation.
In the heart of historic downtown Alpharetta, you'll find boutique shops, a self-guided history walk and delicious, locally-owned restaurants. For a more luxurious experience, Avalon offers 86 lush acres of upscale shopping, chef-driven dining, resort-level hospitality and family entertainment at Regal Cinemas or on the Plaza lawn. North Point Mall and the surrounding area is home to more than 100 major retailers, including the only American Girl Boutique and Bistro in Georgia, an innovative LEGO Store, and AMC North Point Mall 12 to see the latest Hollywood flicks while reclining in style. The Walk of Memories at American Legion Post 201 and Veteran's Field honors all those who have bravely served our country with a brick-paved path memorial honoring our fallen heroes – a collection of military equipment and monuments add to this moving tribute.
---
Alpharetta's X Factors
Individualized planning consultation from the Alpharetta CVB staff
Housing assistance in securing group rates at 23 hotels with approximately 2,800 rooms
Insider tips on facilities for your specific event
Site inspection assistance
Welcome bags for attendees staying at Alpharetta hotels
Information on more than 300 attractions and over 175 dining options
Customized itineraries for athletes and families
Contact information for area service providers and vendors
Access to over 200 fields, courses, pools and gyms
What are my options when it comes to facilities?
North Park
Sports: Football, softball, tennis, soccer, baseball
This sprawling park is perfect for a variety of sports and tournament friendly competition with its clusters of fields. Its facilities include seven lighted tennis courts, two multi-purpose synthetic turf fields and eight lighted softball fields. Families can enjoy meals in its two picnic pavilions and kids can choose from two playgrounds to play. Visitors to the park can also enjoy its Adult Activity Center, Arts Building, Rotary Reflection Garden and 3.1-mile walking trail.
The Cooler
Sports:Ice hockey, figure skating, volleyball, roller hockey, martial arts, yoga, wrestling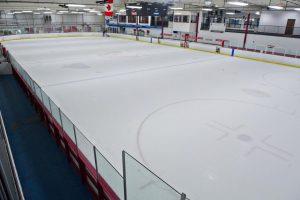 The Cooler is known as one of Georgia's largest skating facilities. It has two 85- by 200-foot ice arenas and one 85- by 185-foot roller arena. Courts are available for basketball and volleyball, and are adaptable for other sports. Four party rooms can be used for team gatherings and celebrations.
Wills Park
Sports: Baseball, tennis, disc golf
Home to the Alpharetta Youth Baseball Association, this 110-acre park is a tournament planner's dream. The park includes seven grass baseball fields, one synthetic turf baseball field and two tee ball fields. Families and team siblings can enjoy its five picnic pavilions and Wacky World Playground. It also offers a disc golf course, six lighted tennis courts and a 1.8-mile walking trail where walkers can view the scenic Alpharetta Community Garden and Alpharetta Arboretum.
Windward Lake Club
Sports: Tennis
Windward Lake Club is a private tennis facility nestled amongst the pines in the heart of Alpharetta. WLC features 30 courts including 20 hard courts, two har-tru clay courts, six kids' courts (36-foot courts for 8&U) and two platform/paddle tennis courts.
So where exactly is Alpharetta?
Perfectly positioned between the North Georgia Mountains and the international city of Atlanta, Alpharetta is easily accessible from all major interstates in North Georgia and the metro Atlanta area.
By Car: Located only 22 miles north from the capital city of Atlanta, Alpharetta is a breeze to access off of Georgia 400. Visitors can also access Alpharetta through Georgia Route 19, Hwy 120 or Hwy 92, connecting to major highways such as I-85 and I-75.
By Air: Arriving by air? Alpharetta is surrounded by five different airports in the metro area. These include Hartsfield-Jackson Atlanta Airport, DeKalb Peachtree Airport, Mathis Airport, Gwinnett County Airport and Lee Gilmer Memorial Airport.
Summary
Article Name
Alpharetta, Georgia: a Win-Win for Sports Event Planners
Description
With year-round sunshine, modern and affordable hotels, well-maintained facilities and professional partnerships, planning a sports event in Alpharetta, Georgia is as sweet as the peaches the state is known for.