Cobb County's Sport Facilities Outrun Most
Cobb County in Georgia is full of facilities to make your sports event one for the books.
Why should Cobb County be our group's next sporting location?
Don't fret while planning your next sporting event—Georgia's Cobb County has several outstanding facilities for an array of sports, making it an easy choice. I know what you're thinking: will everyone—athletes, parents, coaches—approve of this decision? Past groups would argue yes.
Minutes from downtown Atlanta, this charming, full-of-spunk-and-personality county is ideal for a sporting event. It's a place where hospitality comes naturally, so sit back and relax knowing this trip will be a success.
Exquisite dining and superb lodging are two things the county takes pride in. Regularly featured on the Food Network, Cobb County has nationally recognized and award-winning restaurants such as Henry's Louisiana Grill and Marietta Diner, leaving visitors craving more. Cobb County has 13, 500 hotel rooms, from family-friendly suites to boutique-style hotels.
Known as Atlanta's sweet spot, Cobb offers world-renowned hospitality, attractions and history to make your team's visit a completely fulfilling experience.
So, make Cobb County your group's choice to bring everyone together to enjoy themselves from start to finish.
If our group has free time, will there be activities to keep us entertained?
Test your bravery with a ride on Six Flags Over Georgia's Dare Devil Dive roller coaster that has a 10-story vertical life followed by a terrifying beyond vertical first drop. Relax on the Lazy River or slide down one of the world's tallest water free falls at Six Flags White Water.
Kennesaw Mountain National Battlefield Park offers hiking, biking and picnicking among its 2,923 acre park. This park is the most visit Civil War site in the U.S. because of its rich history.
Another interesting bit of information about Cobb County is that it's also the location of the greatest spy story in American history, the Great Locomotive Chase. Visit the Southern Museum of Civil War and Locomotive History, a Smithsonian Affiliate, to learn more about this military raid during the Civil War.
Cobb County is a shopper's fantasy come true. For the skilled shoppers on your team, Cobb County's boutiques, retail stores, thrift shops and antique markets will exceed visitor's greatest expectations.
Your team's visit to Cobb wouldn't be nearly as satisfying without experiencing the area's exciting variety of live entertainment, ranging from the classic arts and history to live bands on Saturday night. Beginning in 2017, your team can even catch a professional  baseball game at SunTrust Park, future home of the Atlanta Braves.
---
X Factors
Booking assistance
Coordination of hotel packages
Discount packages to restaurants and local attractions
Social media platforms – Facebook, Instagram, Twitter, Pinterest
PR/media assistance
Site visits
Develop customized itineraries
Distribution of marketing and promotional collateral
Signage
Liaison assistance with local suppliers
What sports can its facilities accommodate?
Kennesaw State University Sports and Recreation Park
Sports: Rugby, lacrosse, soccer, football, track
Kennesaw State University Sports and Recreation Park features two state-of-the-art, synthetic-turf fields and a 16,000-square-foot Owls Nest indoor training facility. This 88-acre complex accommodates field sports such as rugby, lacrosse, soccer and football. There are also a track and nearby lake.
Al Bishop Softball Complex
Sports: Softball
Al Bishop Softball Complex is the hub of league and tournament events for softball in Georgia. Sponsored by the Cobb Recreation Department, this nationally recognized facility has been hosting around 2,500 annual tournaments since 1979. It also periodically hosts 2,000 league games a year on one of its five fields. A few events that come back year after year are CAM Sports Youth Fast-Pitch Tournament, Japanese Chamber of Commerce Tournament, Metro Girls Fast-Pitch Tournament and NSA Youth Fast Pitch Tournament.
Lost Mountain Park
Sports: Softball, baseball, football, soccer, tennis, track, fishing, basketball
Lost Mountain Park has eight softball fields, one baseball field, two football or soccer fields, 12 tennis courts and a track. On top of that, it has three concession areas, two playgrounds, three picnic pavilions, batting cages and two fishing ponds. Not only will the team have somewhere to compete, but there are amenities to entertain those not participating in a game or tournament. The GRPA championship tournament is held at this facility for youth basketball teams.
McEachern High School's Cantrell Stadium
Sports: Football
High school football is extremely competitive in Georgia, especially in Cobb County. McEachern High School's Cantrell Stadium is home to the Corky Kell Classic, a Georgia high school football event held every August. Teams from across the nation come to the event, and proceeds benefit the Kell Foundation to help fund scholarships for students. With a capacity of up to 12,500 people, Cantrell Stadium is perfect for those participating in a large football event.
Wild Horse Creek Park
Sports: Softball, baseball, soccer, football, BMX, equestrian, fishing, tennis
Wild Horse Creek Park has six softball fields, a baseball field, a field used for both soccer and football, a BMX track, an equestrian facility, a fishing pond and four tennis courts. It also has concession buildings, a picnic pavilion and playgrounds.
Traemore Park
Sports: Soccer
Traemore Park has 11 soccer fields suitable for tournaments. A small playground, picnic pavilion and concession buildings are available for those cheering on the team.
Noonday Park
Sports: Soccer, football, BMX, lacrosse
Noonday Park offers 12 soccer fields, two soccer practice fields, two football fields and a BMX track. A picnic pavilion, playground and concession building are also available.
Any suggestions on the best travel routes?
A short distance away from the largest airport hub in the country, Cobb County is in an excellent location for smooth traveling. Not only can you experience all the wonders Cobb has to offer, but the surrounding area of Atlanta as well.
By Car: Cobb County is only 20 miles outside of Atlanta.
By Air: Atlanta is home to the busiest airport in the country, Hartsfield–Jackson Atlanta International Airport. With close to 50 million flights a year, it's almost guaranteed to find a flight in or out of this airport.
Summary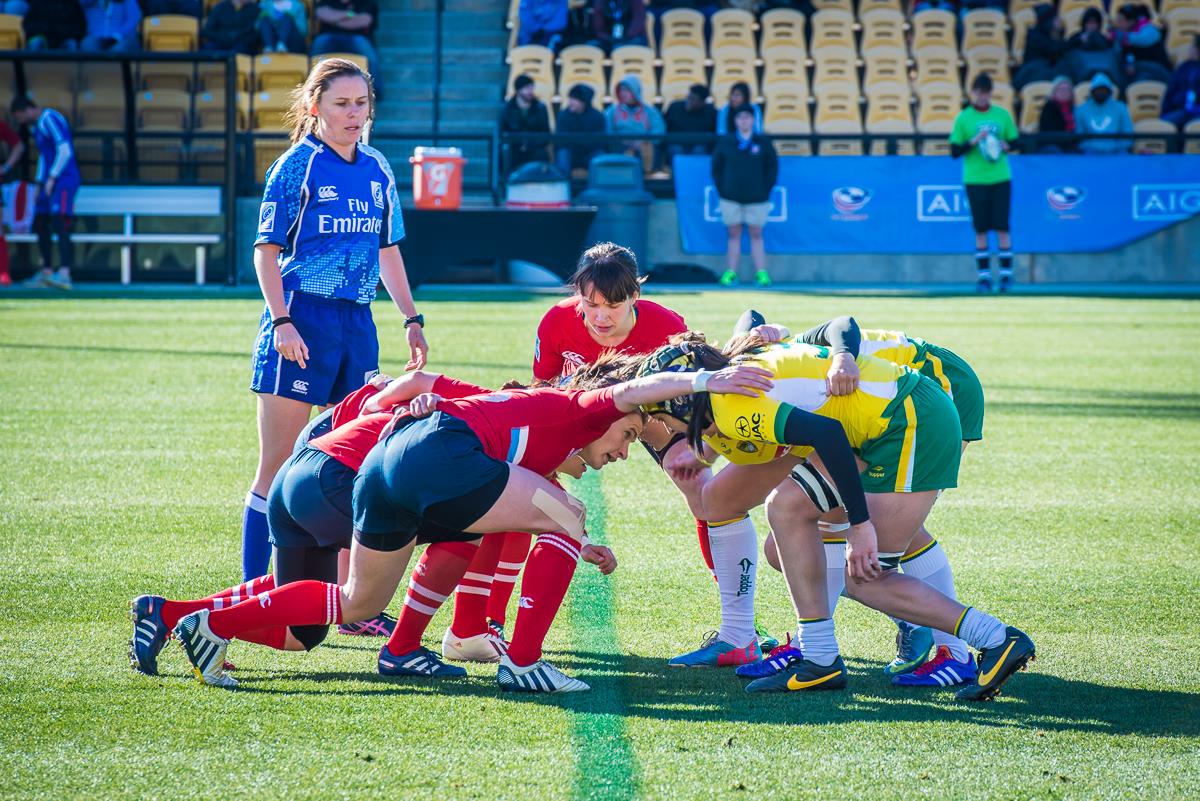 Article Name
Cobb County's Sport Facilities Outrun Most
Description
Cobb County in Georgia is full of facilities to make your sports event one for the books.