Why Choose Campbell County?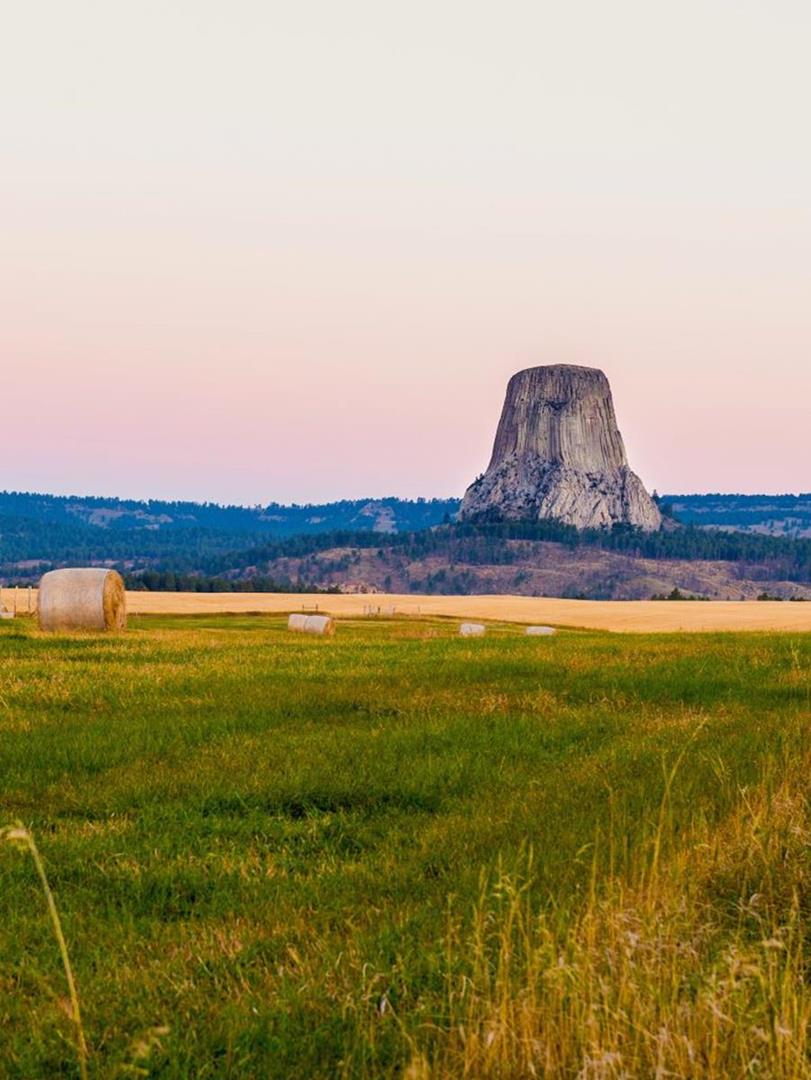 Wyoming may not be the first place that comes to mind when you think of sports events and facilities, but Campbell County is trying to change that. The area is easily-accessible and situated near natural and historical landmarks. Plus, it has a few of the finest athletic venues in Wyoming. Virtually any tournament can be held at CAM-PLEX, from motorcycle rallies to horseraces. Soccer players and their parents will love Bicentennial Park's 10 natural turf, regulation soccer fields. While the Energy Capital Sports Complex gives softball players a chance to showcase their skills on four of the most pristine fields in Wyoming. Versatility is Campbell County's greatest asset – where else can you watch an equestrian event or rodeo, an ice hockey game and a wrestling tournament on the same day within the same facility grounds? The region has been gaining ground on the usual locations, one venue at a time. With top-notch complexes and exciting attractions, it's time you start thinking of Campbell County as one of the premier sports locations in the country.
How to Have Fun in Campbell County
Games can be grueling—players and coaches need a break every once in a while. It won't be difficult to find a good place to relax and take in the sights in Gillette, especially since it's only 60 miles from the magnificent Devils Tower by way of gorgeous Keyhole State Park and through the Black Hills of Wyoming. The massive rock formation stands more than 1,200 feet tall and 5,100 feet above sea level, making it a favorite among tourists and extreme rock climbers. One of the area's best museums is housed in Gillette; the Rockpile Museum focuses on local and regional history with an emphasis on the culture and people of Campbell County. Admission to the museum is free, making it easy to stop by and check out the many artifacts on display. Finally, it's hard to talk about regional attractions without mentioning South Dakota's Mount Rushmore, which is just a 2.5-hour drive from Campbell County.
---
X Factors
Proximity to Devils Tower National Monument and Mount Rushmore National Memorial
Daily jet service to and from Denver and Salt Lake City
Located on Interstate 90
FAM/Site Tours + Allowances
Group Tours of a working buffalo ranch (plus western cookout), a working cattle & sheep ranch, a large surface coal mine or Devils Tower available
Largest multi-event facilities in the Rocky Mountain region (CAM-PLEX)
Venues
CAM-PLEX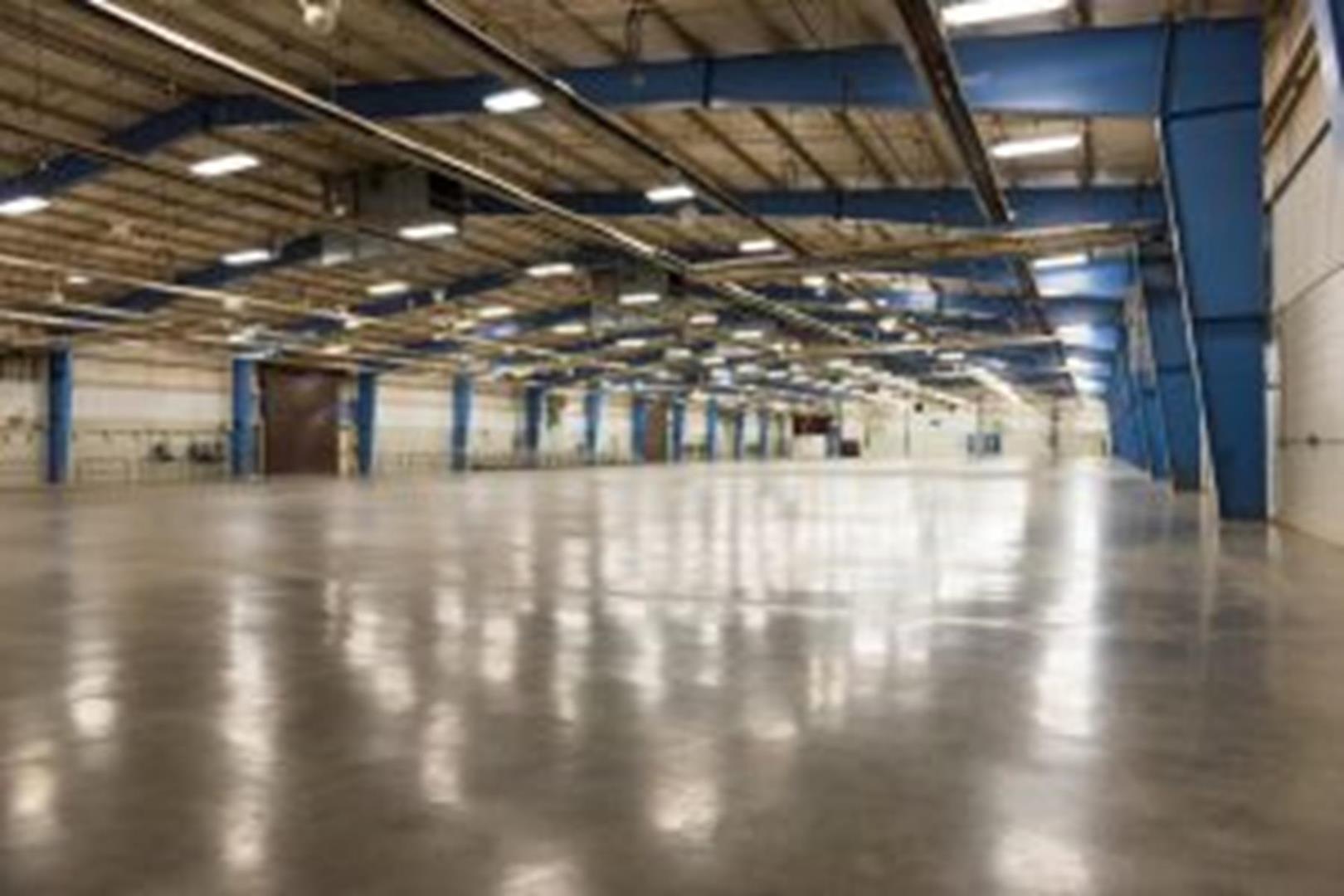 Sports: Wrestling, basketball, hockey, equestrian, motocross, indoor and outdoor rodeo
CAM-PLEX, formatted in all capital letters, really jumps off the page. And it should—this multi-events center is the biggest of its kind west of the Mississippi. Boasting 1,100 acres and some of the most state-of-the-art features imaginable, this venue is perfect for hosting major events in a variety of sports. Beyond basketball and wrestling, CAM-PLEX is scheduled to host a motorcycle rally, horse races and the National High School Finals Rodeo in the summer of 2016. It'll be a busy season—luckily, the facility offers versatility and an experienced staff to make any event a success.
Southern Campbell County Agricultural Complex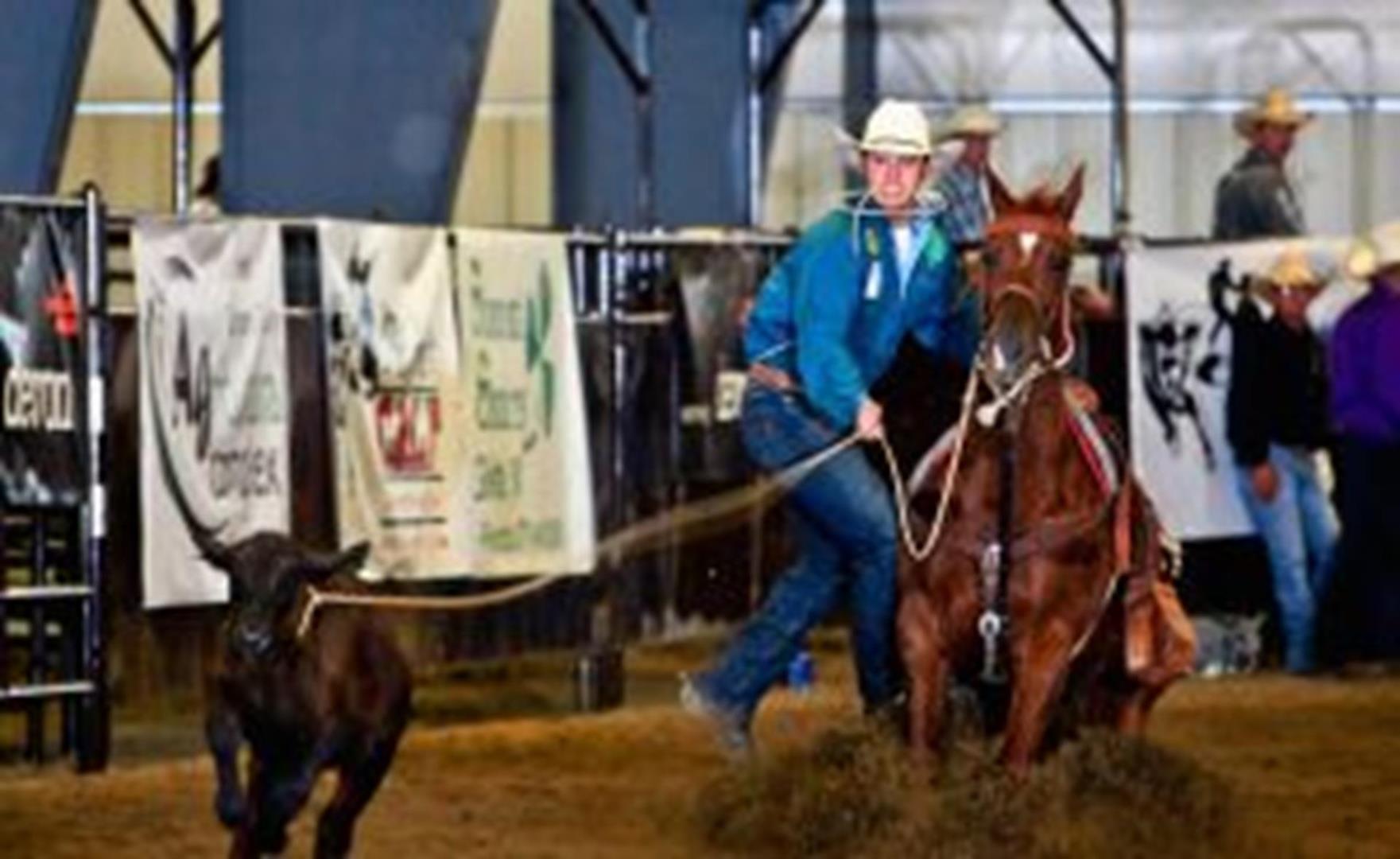 Sports: Equestrian, indoor and outdoor rodeo
Located in Wright, Wyoming, this multi-event facility offers some of the most expansive indoor recreational space in the region. The indoor arena is 195 feet wide by 325 feet long and has room for 360 spectators. The outdoor arena of the "Ag Complex" sits southwest of the indoor building and features concessions, bleacher seating for 300 and quality lighting for night-time events. Equestrian sports enthusiasts will be in heaven at this venue.
Energy Capital Sports Complex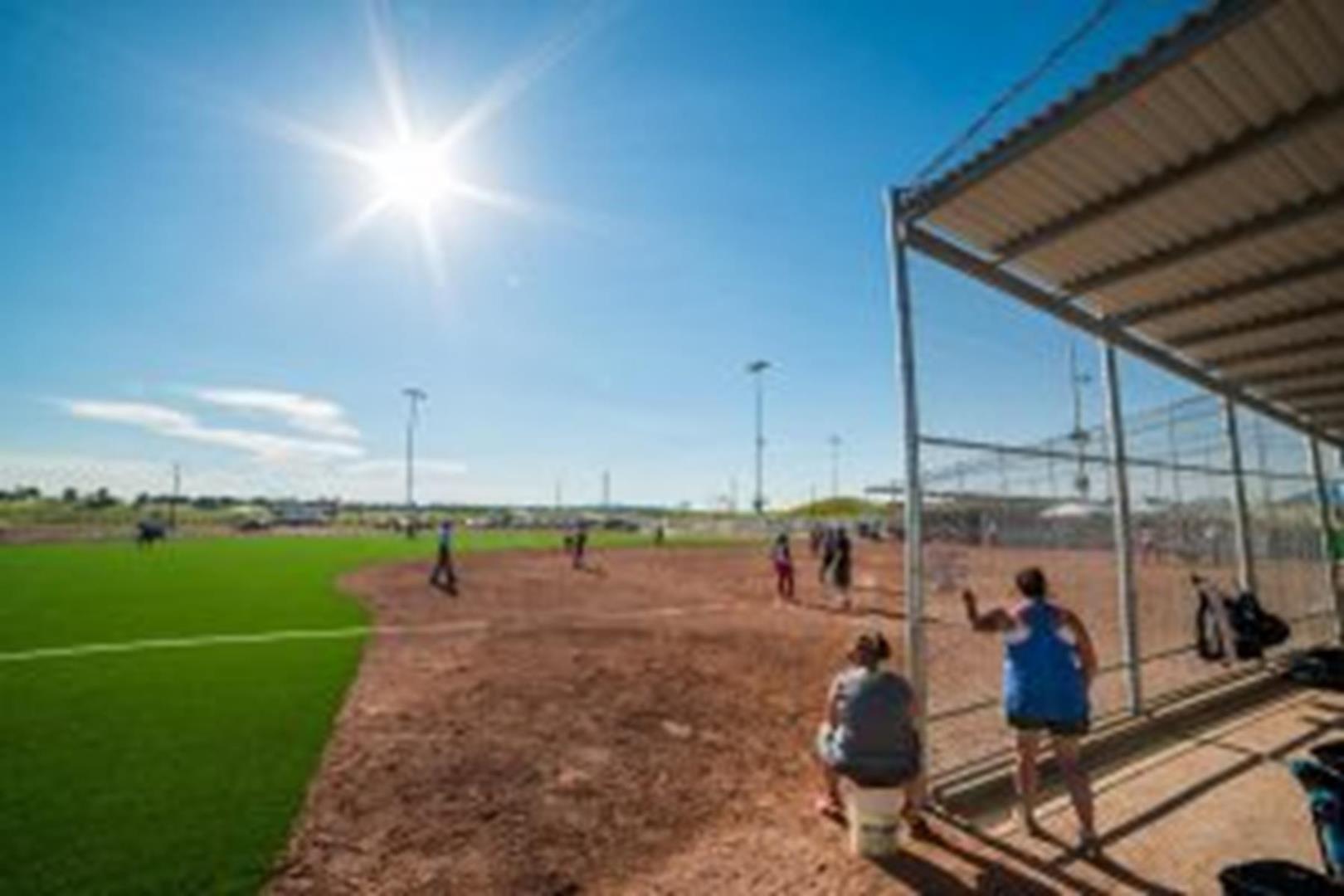 Sports: Baseball, softball
The Energy Capital Sports Complex is nicknamed the "Field of Dreams," softball's answer to baseball's cinematically-famous field in Iowa. The four-field facility caters to all the needs of a softball tournament planner, with 215-foot fences, 28,000 square feet of protected spectator seating and plaza viewing for additional fans. The complex also has lights and 10 unisex restrooms, while a 2.4-mile trail encircles Energy Capital and makes it easy to unwind a bit between games.
Campbell County Recreation Center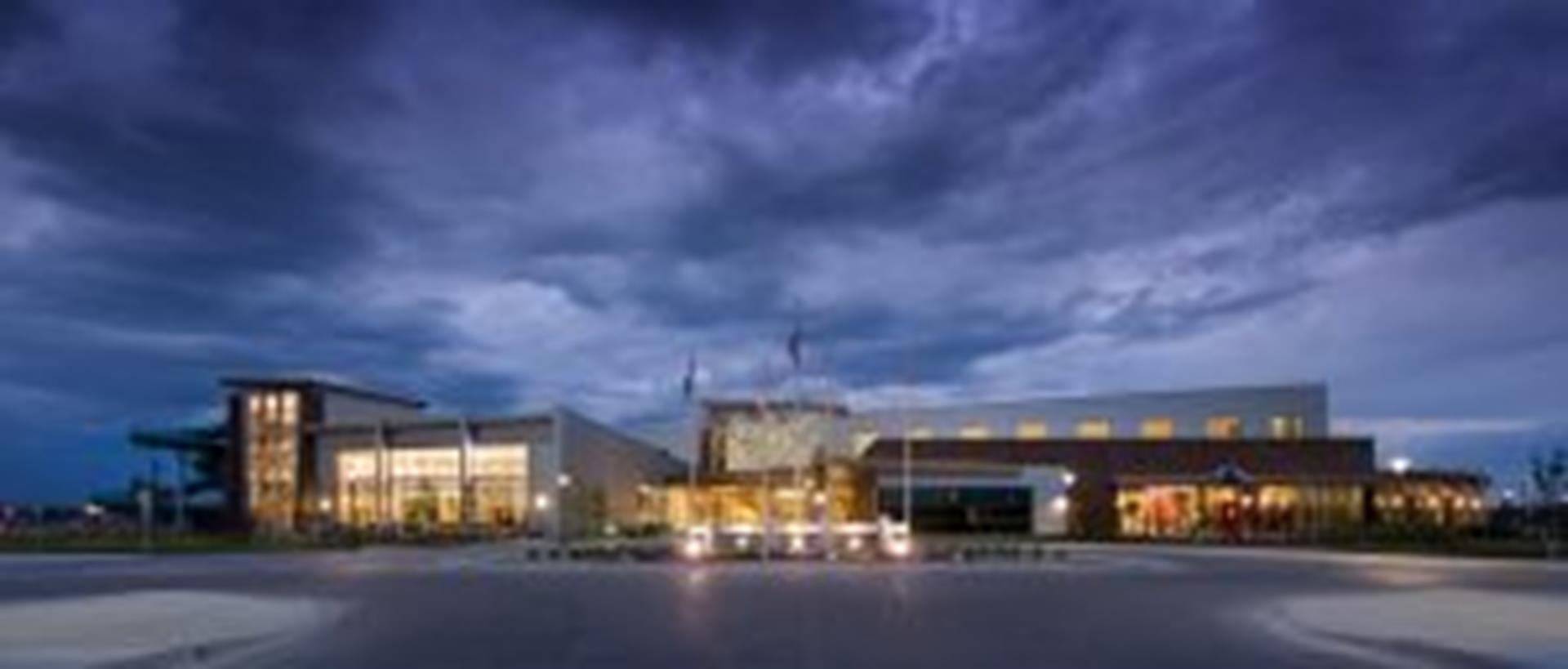 Sports: Track and field, basketball, racquetball, swimming
Opened in 2010, this massive complex contains some of the most impressive features the county has to offer. The focal point of the lobby is a 42-foot climbing wall meant to resemble aspects of Devils Tower National Monument. Other amenities include three basketball courts, two party rooms, a cardio area, concessions, an elevated walking track, three exercise rooms, a lazy river, four racquetball courts, a six-lane lap pool and a zero-depth leisure pool with two water slides.
Bicentennial Park
Sport: Soccer
Bicentennial Park's 10 well-groomed, regulation natural turf soccer fields are perfect for any sized youth or amateur soccer tournament. With so many injuries happening across the country to kids playing soccer on artificial fields, it gives parents a bit more peace of mind to know their kids are playing on natural turf.
Wright Recreation Center
Sports: Basketball, volleyball, wrestling
Wright Recreation Center offers a wide variety of youth and adult programs, including Zumba and other cardio/exercise activities. With basketball courts and a pool (open every day in the afternoon), there is always an opportunity to be active at this venue.
How to Get There
By Car: Interstate 90 runs directly through Campbell County, while US Highways 14 and 16 are easily-accessible, too.
By Air: Gillette-Campbell County Airport is served by Delta Airlines and by United Airlines operated by SkyWest Airlines. Cheyenne Regional Airport is less than four hours away; Denver International Airport is around a five-hour drive.