Sports play an important role in the community of Erie, Pennsylvania, and the region has developed a strong reputation as a premier destination for athletes and sports groups. With a supportive local staff ready to assist in planning events for a wide range of sports, Erie is truly a sporting destination not to be missed.
Sports planners will love all that Erie has to offer. Green space, waterfront, major arenas, and an ultra-fast speedway are all at your fingertips in Erie. And as always, why not turn your group trip into an adventure? The city is home to three professional sports teams, a beautiful state park with seven miles of sandy beaches, nationally renowned water parks and a thriving cultural center.[/one_half]
Notable Recent/Upcoming Events
National Collegiate Acrobatics and Tumbling National Championships (April 26-28, 2018)
College Hockey, Inc. Ice Breaker Tournament, presented by LECOM (October 12-13, 2018)
Stars and Stripes Gymnastics Invitational (Annually – most recently January 12-15, 2018)
CVB/Sports Commissions Services Offered
Volunteer Support
PR/Media Assistance
Signage
Site Visits
Transportation Assistance
Lodging Services
Grant Programs
Welcome Bags/Gifts
Itinerary Development
Event Planning Assistance
Marketing and Promotions
Click on tab to see more information about a specific facility
Presque Isle State Park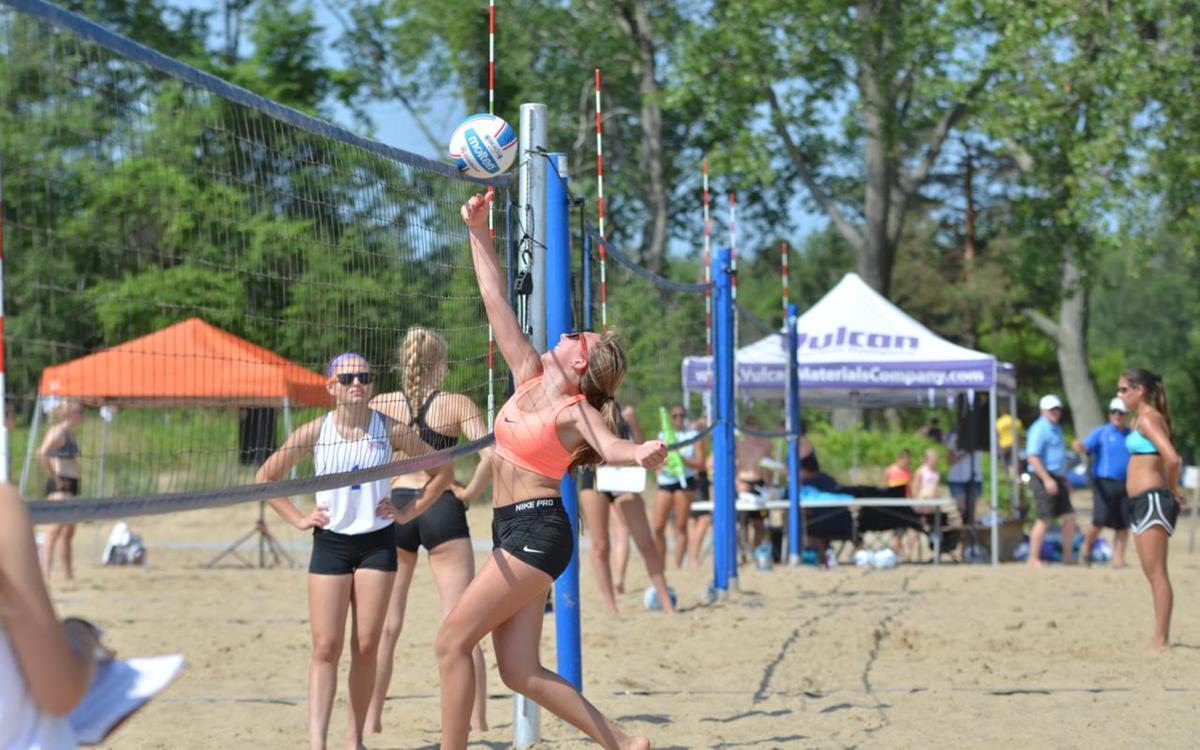 Presque Isle State Park, a forested peninsula jutting into Lake Erie, is perfect for all of your outdoor pursuits. Across 3,200 acres you will find seven miles of sandy beaches with boat launches as well as flat trails that are ideal for cycling, running, cross country, triathlon and beach sports events. Upwards of 100 sports events are held at Presque Isle State Park each year, so you can be sure that when choosing this park for your next event that you're in the hands of competent and well-versed staff.
Sports: Running, beach volleyball, bicycle, fishing, beach sports, triathlon
Erie Insurance Arena
Located in the heart of downtown Erie, this multipurpose indoor arena is ideal for hosting any number of sports, including hockey, basketball and wrestling. The arena underwent a $47 million restoration and expansion in 2014 that has made it bigger and better than ever. And organizers agree – as the venue has hosted major events including the 2011 NCAA Women's Frozen Four National Ice Hockey Championship (which it will host again in 2021) and 2014 NCAA Women's Division II Basketball Elite Eight. Inside the arena you'll find seating for nearly 7,000 spectators as well as eight team locker rooms.
Sports: Hockey, indoor football, basketball, wrestling
Bayfront Convention Center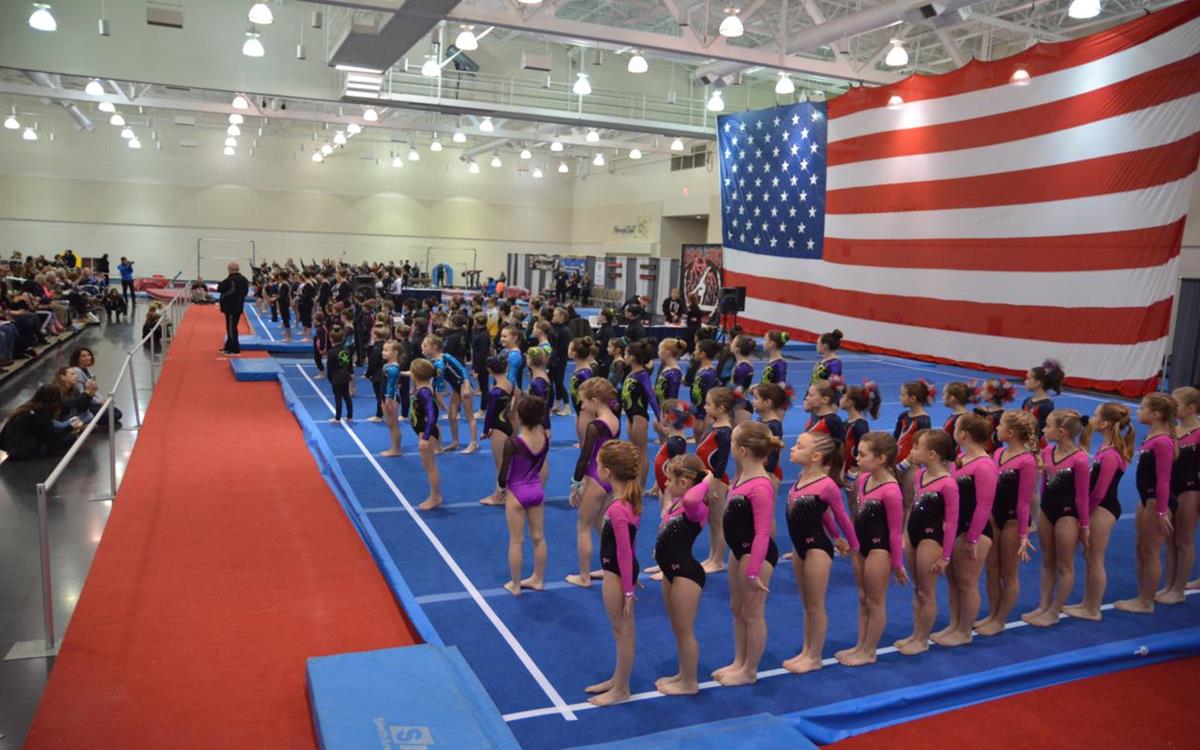 Need space for your next event? The Bayfront Convention Center is made to host your group in style. The 28,000-square-foot Great Hall has hosted everything from gymnastics meets to boxing matches, cheerleading and even 8-ball tournaments. Treat your spectators to easy access with nearly 500 free parking spaces and two adjacent waterfront hotels that are perfect for hosting spectators and athletes. The Sheraton Erie Bayfront Hotel is connected to the Convention Center via a Skybridge, and a second connecting hotel, the Courtyard Erie Bayfront Hotel opened in June 2016.
Sports: Various
ErieBank Sports Park
Erie has worked hard to make a name for itself as a premier sporting event destination, and ErieBank Sports Park shows that the city has not shied away from offering some of the biggest venues in the region. As Northwest Pennsylvania's largest multi-sport facility, the complex encompasses 43 acres of land in Erie's shopping an entertainment district, conveniently located along Interstate 90. Phase one of a $9.1 million facility renovation will conclude in fall 2018 that will see the installation of two NHL-regulation size ice rinks, construction of eight locker rooms, resurfacing of the four-court gymnasium, interior renovations to a multi-purpose dome with training fields, and renovation of ten existing grass fields.
Sports: Soccer, ice hockey, lacrosse, basketball, volleyball
Presque Isle Downs & Casino
While the main attraction at the Presque Isle Downs and Casino may be the one-mile oval  thoroughbred horse racetrack, this creative event space can be, and has been used for a host of other events including running, boxing, and even arm wrestling and body-builder competitions! From May through October the horse racing track is in use, and the entire venue is available for booking all year long with seating for 3,000 in the clubhouse.
Sports: Horse Racing, boxing, running, arm wrestling, body building
Lake Erie Speedway
Quickly becoming a popular venue for many types of outdoor events, Lake Erie Speedway features 125 acres of land surrounding a 3/8 mile asphalt speedway, 1,000 parking spaces, a convenient concession area, and 6,000 seats in the main grandstands. An additional 4,000 spectators can be accommodated in perimeter areas.
Sports: Obstacle races, motor sports, festivals
Presque Isle Bay/Erie Bayfront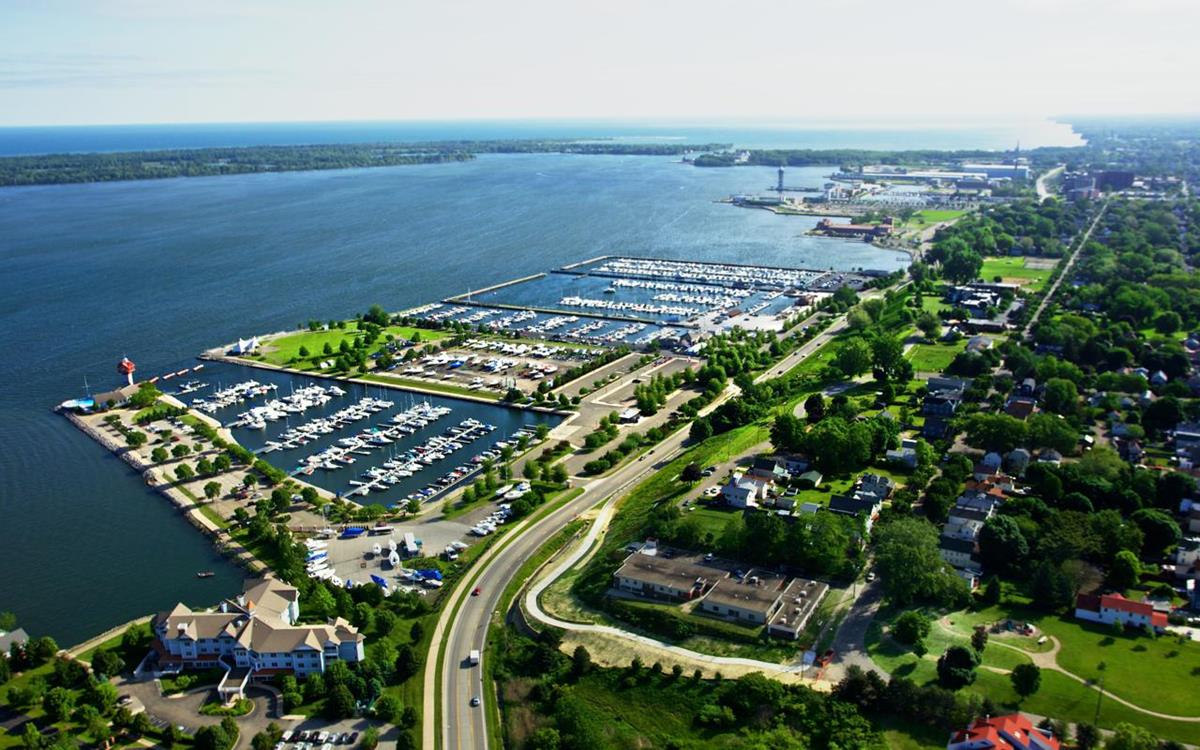 Year-round you will find Presque Isle Bay in use for a variety of sports and activities, and the large sprawling area is perfect for events. Located adjacent to Downtown Erie, the bay is fairly shallow with an average depth of 20 feet, but is popular for swimming, sailing, crew, diving, kayaking, fishing, sailboarding, and waterskiing. And good news for sports planners: the waterfront is lined with marinas, public parks, piers, and Liberty Park Amphitheater, which can accommodate thousands of spectators.
Sports: Crew, fishing, kayaking, sailing, triathlons, water sports
Things to do in Erie
What trip to Erie is complete without a visit to the city's namesake? Head to the shores of Lake Erie and take in the natural beauty at Presque Isle State Park (French for "almost an island"). Here you can meander along seven miles of sandy beaches, enjoy a picnic with friends and teammates, hike along the 25 miles of trails or rent a kayak and explore by water. Whether you prefer to explore at a leisurely pace or have a need for speed, there are numerous ways to explore Presque Isle: Surreys, water skis, boats, bikes or your own two feet. This is sure to be the perfect escape from even the busiest of schedules.
Get your adrenaline pumping at Waldameer Park & Water World, near the entrance to Presque Isle State Park, and test your fears the Ravine Flyer II – one of the best wooden roller coasters in the world. The list of attractions goes on and on, and includes waterslides, the largest wave pool in the tri-state area, live shows and an arcade. Cool off at Splash Lagoon Indoor Water Park, where year-round you can soak up the tropics at this Polynesian-themed park that boasts nine slides, a wave pool, a lazy river and more! From March to November, the Erie Zoo & Botanical Gardens in the heart of the city attracts tens of thousands of visitors with its more than 400 animals and beautiful botanical garden area. And for the young, or young at heart, be sure not to miss a visit to the ExpERIEnce Children's Museum, where engaging exhibits encourage exploration of critical topics such as math, science, culture and health.
In 2018 Erie played host to major sporting events such as the National Collegiate Acrobatics and Tumbling National Championships, the Stars and Stripes Gymnastics Invitational and the PA State 8-Ball Championships. Coming up, don't miss the 2018 Ice Breaker Tournament, presented by LECOM, and the 2019 Pennsylvania State Bowling Tournament. While you're in town, be sure to check out games played by the local professional teams, as well as any major sporting events that may be taking place. The NBA G-League Erie BayHawks, Erie Otters of the Ontario Hockey League, baseball's AA Erie SeaWolves and Erie Commodores of the National Premier Soccer League all call Erie home.
Planner Perspective
I was amazed at the various aspects and details of our Stars and Stripes Gymnastics Invitational that the Sports Commission was able to assist with. The Erie Sports Commission was instrumental in assisting the host organization, Erie Gymnastics, with high-profile promotions, and was also vital in establishing contacts and working with local hotels to provide benefits to both Erie Gymnastics and our visiting athletes.  I highly recommend the Erie Sports Commission, and will use them for future events.
Stars and Stripes Gymnastics Invitational: Doug Pershun
The Erie Sports Commission played a big role in assisting Gannon University to bring the NCATA National Championship to Erie.  The support they provided throughout the process was exceptional, most notably in local media promotion and in providing a welcoming environment for all the competitors and fans.  We received numerous compliments from those who attended the tournament that were a direct reflection of the energy and time invested by the staff at ESC.  We look forward to working with them again!
National Collegiate Acrobatics and Tumbling Association: Janell Cook (Executive Director)
How to Get to Erie
By train: Take a scenic, stress-free train ride from Cleveland that takes about an hour-and-a-half. The best part? Amtrak's station is located in the center of downtown, so step off the train and you're ready to go.
By car: For a road trip, you can get to Erie via I-79 from Pittsburgh and I-90 from the East or West.
By plane: Erie International Airport is served by three major airline carriers—United, Delta and American Airlines—with nonstop flights to Detroit, Chicago and Philadelphia, and connections to over 1,100 different destinations.
Contact Information
Company Name: Erie Sports Commission
Sports Sales Manager: Mark Jeanneret
Title: Executive Director
Telephone: 814-545-1000