Megacilities Making an Impact
With tourism dollars at stake, communities invest in massive sports complexes
When it comes to building sports complexes in the United States, the prevailing philosophy seems to be: The bigger the better.
For years, massive sports venues, which Sports Planning Guide labeled Megacilities, have been dotting the country's landscape in an effort to attract athletes and enhance tourism.
According to The Sports Facilities Advisory, youth sports and sports-related travel are "recession-resistant" and create a whopping $7 billion in economic impact. Even when times are tough, families are willing to open their wallets so their children can travel to athletic competitions. Thus, Megacilities continue to open, leading to fields full of competitors and coffers full of cash.
In the next two years, several Megacilities are poised to debut or expand, adding to our country's already extensive sports complex riches. Here are a few that figure to make sizable impacts on their region.
1. Sports Force Parks at Cedar Point Sports Center (Sandusky, Ohio)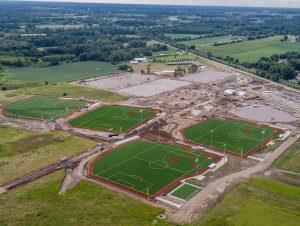 Sports Force Parks takes advantage of its close proximity to Cedar Point amusement park by granting a unique experience to those who compete on its fields. Each player receives a five-day pass to Cedar Point, which by itself makes Sports Force Parks one of the most desirable sports destinations in America.
Even without that perk though, the $23.5-million complex ranks among the finest in the country as it has 11 softball fields, 11 baseball fields, nine multi-purpose synthetic turf fields featuring four of the MLB/NCAA regulation baseball variety, eight NCAA regulation soccer and lacrosse fields, one championship softball and baseball stadium, and one adaptive field for inclusion programming and sport-specific training areas.
The park hosted its first event in March and was financed by public and private funding. Once it reaches its drawing capacity, the complex's economic impact annually is expected to be in excess of $50 million. A study conducted by Sports Force estimates the complex will bring 110,000 new visitors to the area and add hundreds of new jobs.
"Most other parks have little or nothing else for the other visitors that attend a tournament. At Sports Force Parks at Cedar Point Sports Center we offer Putt-In Bay 18-hole miniature golf course, Sky Trail ropes course, Sky Bounce trampoline, and the pros and the minors playgrounds," Scott Henrichsen, general manager of Sports Force Parks, said. "We're hosting 40-plus tournaments along with dozens of camps and special events so we're getting the local area more involved with the park too. Teams are coming to play from 16 different states including Canada.  Nearly 50 percent of the teams signed up to date are from outside of Ohio."
2. DE Turf (Milford, Delaware)
DE Turf opened in April to substantial fanfare, and with good reason. The $24-million sports complex is considered one of the largest multipurpose sports facilities on the East Coast.
DE Turf is on pace to host 20 tournaments this year (double its initial assessment) and studies show the facility's estimated economic impact on its region will be $18 million per year. DE Turf officials reportedly are hoping to expand to at least 25 tournaments annually and are angling to bring travel teams and tournaments across the Mid-Atlantic to Delaware.
Kent County, where DE Turf is located, resides within a four-hour drive of more than 20 million people, which makes it an enticing locale for youth sporting events.
The moment one gazes at this impressive complex, the excitement that has gripped the Delaware region becomes clear. DE Turf resides on 85 acres and features 12 rectangular synthetic turf fields (including five with lighting) and scoreboards. The fields are covered with artificial turf to reduce maintenance, enabling the sports season to continue longer than it would on grass fields. The complex also houses a major 700-seat championship stadium and a world-class indoor field house complex.
Among the sports DE Turf is catered to accommodate are soccer, lacrosse, field hockey, football and Ultimate Frisbee.
3. Johnson Controls Hall of Fame Village (Canton, Ohio)
The Pro Football Hall of Fame in Canton, Ohio has been dubbed "football heaven."
This celestial locale is poised to become even more divine thanks to an ongoing $600-million development of the campus.
The Johnson Controls Hall of Fame Village has lofty goals as it is scheduled to be the first sports and entertainment smart city (featuring technologically advanced energy-efficient buildings) and is expected to generate a massive $15.3-billion economic impact in Canton in its first 25 years.
Among the many upgrades the village has planned is the renovation of the Tom Benson Hall of Fame Stadium, where the annual Pro Football Hall of Fame Game is played; an addition of a performance center that will house an indoor 100-yard football field with seating for 9,000; and the addition of an upscale football-themed hotel that sports a 25,000-square-foot conference center. Also, an estimated $120-million virtual reality amusement park experience is expected to open in 2019.
Most pertinent for youthful athletes and their families is the building of the National Football & Youth Sports Complex. The complex opened three fields in 2016 and will debut two more this year.
When the project is completed in 2018, the venue will boast eight state-of-the-art turf fields that will be lighted and equipped with the latest technology and video capabilities. It will include a football-sized concourse area and a championship field with 3,000 seats.
The venue will host a variety of events from large-scale tournaments to one-day rentals. The fields will accommodate a multitude of sports including football, lacrosse and soccer. In 2016, the site hosted more than 20 events and saw more than 10,000 visitors on its grounds.
4. Foley Sports Tourism Complex (Foley, Alabama)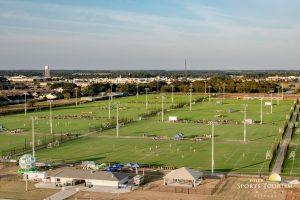 The $32-million Foley Sports Tourism Complex was already an impressive facility that opened in May of 2016. It features 16 fields (15 challenge fields and one championship field equipped with lighting and seating for 1,000) that can cater to any number of sports including soccer, lacrosse, Ultimate Frisbee, football and rugby.
The venue is about to become even more remarkable now that a 90,000-square-foot indoor event center will open this summer. The main floor has room for six full-sized basketball courts and 12 full-sized volleyball courts. There will also be lines on the court for pickleball, a sport that grows more popular by the day. The facility will also host cheerleading, dance and gymnastics competitions as well as concerts, banquets, conventions and trade shows.
While Foley is an enticing haven by its lonesome, its location helps make the venue a destination point thanks to the fact it resides less than seven miles from the white sands of Alabama beaches. Evidently, though, that wasn't enough for local officials who will up the ante this summer with the opening of a major amusement park next to the sports complex.
OWA, which means "big water" in Muscogee Creek language, is a destination resort that will feature a 14-acre amusement park with more than 20 rides (including one of the biggest roller coasters in the country), 154,000 square feet of retail, dining and entertainment space, and a 14-acre lake with a 1.5-acre island. A Marriott Town Place Suites hotel with 150 rooms is also planned. The total investment for the project is $500 million.
5. Atlanta Sports City (Atlanta, Georgia)
Atlanta and neighboring Cobb County are enjoying a sports facility renaissance as the Braves and Falcons are both debuting new stadiums this year.
Not to be outdone, the newly established city of Stonecrest near Atlanta is building one of the largest sports facilities in the country.
Atlanta Sports City is a $200-million, 200-acre sports and entertainment destination that will feature a 204,325-square-foot athletic facility, seven sports diamonds, five indoor professional basketball courts, 338,966 square feet of retail space, 22 multi-use fields and a 15,000-seat professional soccer stadium. It will become the second largest multi-sports facility in the Southeast, behind the 220-acre Disney ESPN Wide World of Sports. The complex is expected to draw 3 million visitors annually, have a $197-million economic impact on the state and support 1,937 jobs across the state.
ASC will host a variety of sports (22 in all) including soccer, football, flag football, lacrosse, basketball, baseball, field hockey, tennis, volleyball, wrestling and cheerleading. The first soccer fields are scheduled to open by the end of this year with tournaments slated to begin in early 2018. ASC plans to host youth soccer tournaments 40 weeks a year.
The complex will also provide a venue for large soccer events and is expected to host two professional soccer teams in the next two years as a men's team from the North American Soccer League would take residence in 2018, followed by a women's team from the National Women's Soccer League.
6. Sports Park at the Great Park (Irvine, California)
The $250-million, 175-acre Sports Park in Irvine, which will be more than double the size of Disneyland, is part of the 688-acre Great Park that is being developed to build a tourism destination.
The initial phase of the sports park will span 53 acres and include a 5,000-seat, 26,000-square-foot soccer stadium, 25 tennis courts, seven soccer fields, five volleyball courts and a playground.
Plans for the remainder of the complex include a championship baseball and softball stadium, six baseball fields, five softball fields, six synthetic turf soccer fields, four basketball courts and 12 acres of turf flex fields for football, lacrosse or rugby. Irvine is also taking bids for the construction of a commercially-operated water park for the site and is considering the creation of a world-class aquatics center with USA Water Polo.
Construction has also begun on a $100-million Anaheim Ducks community ice complex and practice facility at the Great Park. The 280,000-square-foot complex will feature four ice sheets, including one that could seat up to 2,500 spectators, and when the Ducks aren't practicing, it will offer a myriad of sports including youth and adult hockey programs, figure skating, curling, sled hockey, broomball and public open skating.
In March, the Irvine City Council approved a proposal to open a 12,000-seat temporary amphitheater adjacent to the Great Park, which will be a placeholder until the city determines where to build a permanent amphitheater. The park is expected to be completed by July of 2018.
Golden Age of Sports Travel
With so many Megacilities already built or on the horizon, young athletes and their families are living in a golden age of sports travel. Tournaments from California to New York are being held in complexes worthy of professional athletes and with these facilities surrounded by countless entertainment options, the days of humdrum travel tournament outings are closing in on extinction. If you would like to share any thoughts about Megacilities you've visited, please share them in the comment section.
Summary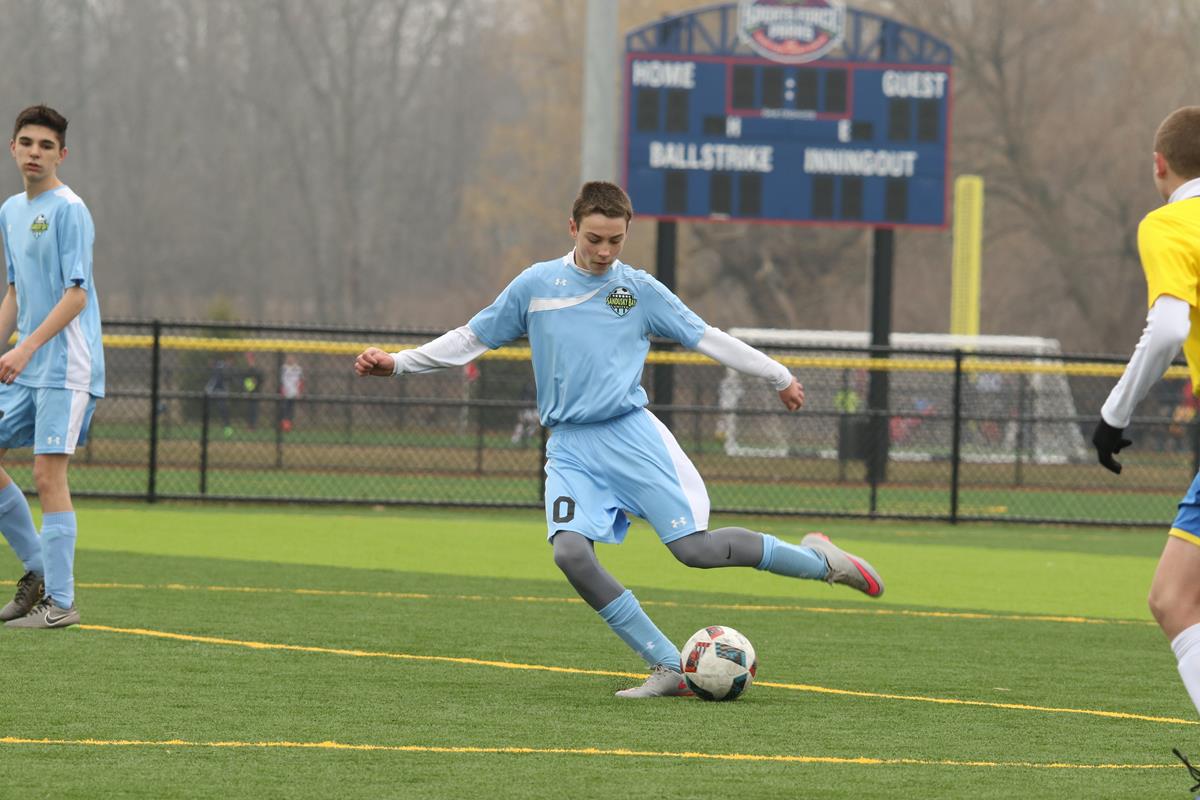 Article Name
Megacilities making an impact
Description
With tourism dollars at stake, communities invest in massive sports complexes
Author