A Terrific Texas Tournament Town
Right in the middle of Texas, Temple has all the top-notch facilities to make it an athletic haven and a happening location
Why Temple?
Sitting right in the center of the Lone Star State, they call it the "Wildflower Capital of Texas." An equally appropriate moniker might be the "Sports Capital of Texas" because this town boasts some of the biggest, most flexible athletic complexes that the country has to offer. Nine prime venues, from Baker Field to Ferguson Park, host youth and high school baseball tournaments every year. Softball players won't feel left out, though: Wilson Park Complex is one of the state's most popular sites when it comes to softball tourneys. Meanwhile, Korompai Soccer Fields at Wilson Park, in addition to five other multi-use fields in the area, are perfect for watching a soccer game. Below, you will find details on all the best facilities for the aforementioned sports, plus ones for basketball, boxing, wrestling, motocross, boating and rodeo.
Finally, tourists might be interested in a day at the links. Luckily, Temple has three of the state's nicest 18-hole golf courses. With all these top sports facilities and attractive features, it won't be hard to find a good time in Temple.
Where Can We Go When the Game Ends?
Oh, the inevitable: The buzzer sounds, and the basketball game ends; the ninth inning comes, and soon the dust clears on the baseball diamond; match point is played, and it's time to step off the tennis court. Luckily, it is also inevitable that players, coaches and families will find a variety of fun activities in Temple. Perhaps you will want to take in a little music at The Bloomin Temple Festival, or stop by the Texas Early Day Tractor Show. And if these spots aren't enough, kids will enjoy a day at Lion's Junction Water Park. And if they're not tired out after splashing around in the sun, parents can take them for a game of laser tag at Spare Time Fun Center. Long story short: There is a lot to in Temple—and we haven't even touched on outdoor recreation. Visitors might want to take a swim at Temple Lake Park or embark on a self-guided tour through the city's Historic District. Indoors or under the sun, prepare to have an exciting stay in Temple, Texas.
Let us connect you with Temple CVB

---
X-Factors
Centrally located, less than three hours from Dallas/Fort Worth, Houston and San Antonio/Austin metropolitan areas
30 baseball and softball fields
Soccer and basketball complexes
26 high-end tennis courts
40,000-square-foot convention center
150,000-square-foot exposition center
Planner Perspective
Bad Boys Billiard Productions has hosted the BCAPL Texas State Billiards Championships for the past four years at the Mayborn Convention Center in Temple, Texas.  As coordinator of the tournament with over 850 players, it has been a pleasure to work with the capable staff of the Temple CVB as well as the convention center.  In Temple, you get the friendliness and enthusiasm of a small town with the expertise of a big city.   Our relationship with the Temple CVB has enhanced the success of our tournament every year! I can honestly say as a person who deals with over 20 locations a year, from small Casino's to large casino empires such as Caesars properties, the people of Temple CVB are the most friendly, professional, and family style group we work with.

–Ric Jones, BadBoys Billiard Productions, Director of Rules and Referees, Cue Sports International
 As the Coordinator of the 2017 Southwest H.O.G. Rally held in Bell County this year, it was a privilege to work alongside the dedicated professionals of the Temple CVB.  Their staff played an integral part in the success of the Rally, which registered over 1,100 attendees at the event.  The personal attention provided by their organization, along with the competent and friendly staff of so many Temple hotels, made my job as Coordinator so much easier!

–Fred McKay, Rally Coordinator , 2017 Southwest H.O.G. (Harley Owner's Group) Rally
The Texas Bass Couples held it's 2016 Championship at Lake Belton and we had the best time!  The hotel accommodations worked out well for all of the couples and the Awards Banquet was held at the Depot!  The venue was fabulous and I can't say enough great things about the staff and the Chamber!  Everyone was great to work with and Nancy Glover was awesome!  If anyone is contemplating holding a function in Temple, I would highly recommend it! We hope to have another Championship there in the future!

–Cindy Scheppler, Texas Bass Couples
Facilities
Baseball
Looking to plan a baseball tournament in Temple? You won't be disappointed, as this Texas town has a variety of fields with all the necessary amenities for hosting a top-notch tourney. The Northam Baseball Complex has four fields, in addition to popular sites like Baker Field, Ferguson Park, Guthrie Park and Yarborough Field. For high school and collegiate events, tournament directors should visit Temple College, University of Mary Hardin-Baylor and Temple High School.
Softball
There are 13 softball fields in Temple, from the Wilson Park Softball Complex to the fields at Temple College. In addition, as is the case with baseball, Temple High School offers a well-kept softball field. Finally, Mercer Complex boasts four fields, while Ferguson Park is one of Temple's most popular softball locations.
Basketball
Some similar venues can satisfy all of a tourney planner's needs when it comes to basketball. Temple College and University of Mary Hardin-Baylor offer prime collegiate courts, while Temple High School and Clarence Martin Gym boasts great options for a tournament director.
Soccer
The crown jewel for soccer players and coaches is Temple Korompai Soccer Fields at Wilson Park. This complex houses eight competition fields, and is equipped with restrooms, concessions and a playground. Half of the fields have lights for nighttime play. And for soccer lovers, there is even more that Temple has to offer, including West Temple Field, Freedom Field and Kiwanis Field. Along with Miller Field and Optimist Field, these are all multi-use and family-friendly.
Tennis
With 26 total high-end courts, the city of Temple is always ready to host a tennis tournament. Summit Recreation Center is a popular spot for players, as it has six outdoor courts in addition to other athletic features like indoor cycling and free weights. Wildflower Country Club offers six courts and is always a great experience, while nearby Temple High School boasts 12 courts that are used frequently for high school tourneys.
Golf
Golfers will not be disappointed when they journey to Temple, as the town has three 18-hole courses that draw eager golf enthusiasts every summer. Whether you choose to play at Sammons Golf Course, Wildflower Country Club or Leon Valley Golf Course, you will have a great experience under the Texas sun.
Mayborn Convention Center
Sports: Billiards, boxing, cheerleading, dance, fencing, gymnastics, martial arts, table tennis, weight lifting, wrestling
Temple's premier meeting facility is the Mayborn Convention Center, which boasts 40,000 square feet of space. The floor plan adapts to many sporting events, including billiards, boxing, cheerleading, dance competitions, fencing, gymnastics, martial arts, table tennis, weight lifting and wrestling The Mayborn staff prides itself on event flexibility.
Bell County Expo Center
Sports: Motocross, rodeo
Whether you're in search of great music, championship rodeos or exciting motocross action, the Bell County Expo Center is truly in the middle of it all. It offers a wide selection of rooms, each of which can be made available to suit whatever events you might have in mind. Just a short trip down Interstate 35 from virtually anywhere in Texas will take you to the best entertainment arena in central Texas.
Sporting Lakes
Sports: Fishing, boating, water skiing, triathlon, biking
Temple is conveniently located by two sporting lakes: Lake Belton and Stillhouse Lake. Lake Belton is located eight miles west of the city limits, and provides ample opportunities for fishing tournaments, boating events, skiing events, triathlon competitions and bike races. Stillhouse Lake, 15 miles from the Temple city limits, holds similar events and is equally beautiful.
How Do We Get to Temple
Temple is surrounded by highways and near airports, making it easy to reach. Situated right in the middle of Texas, the town is a convenient location in which to hold a sports tournament.
By Car: Interstate 35 runs straight through Temple. In addition, Highway 190 and Routes 53 and 190 are other major arteries.
By Air: Austin-Bergstrom International Airport is situated in the state capital, 81 miles away. Though this is the closest airport offering international options, domestic airports include Killeen-Fort Hood Regional and Waco Regional, both of which are within 46 miles from Temple.
Summary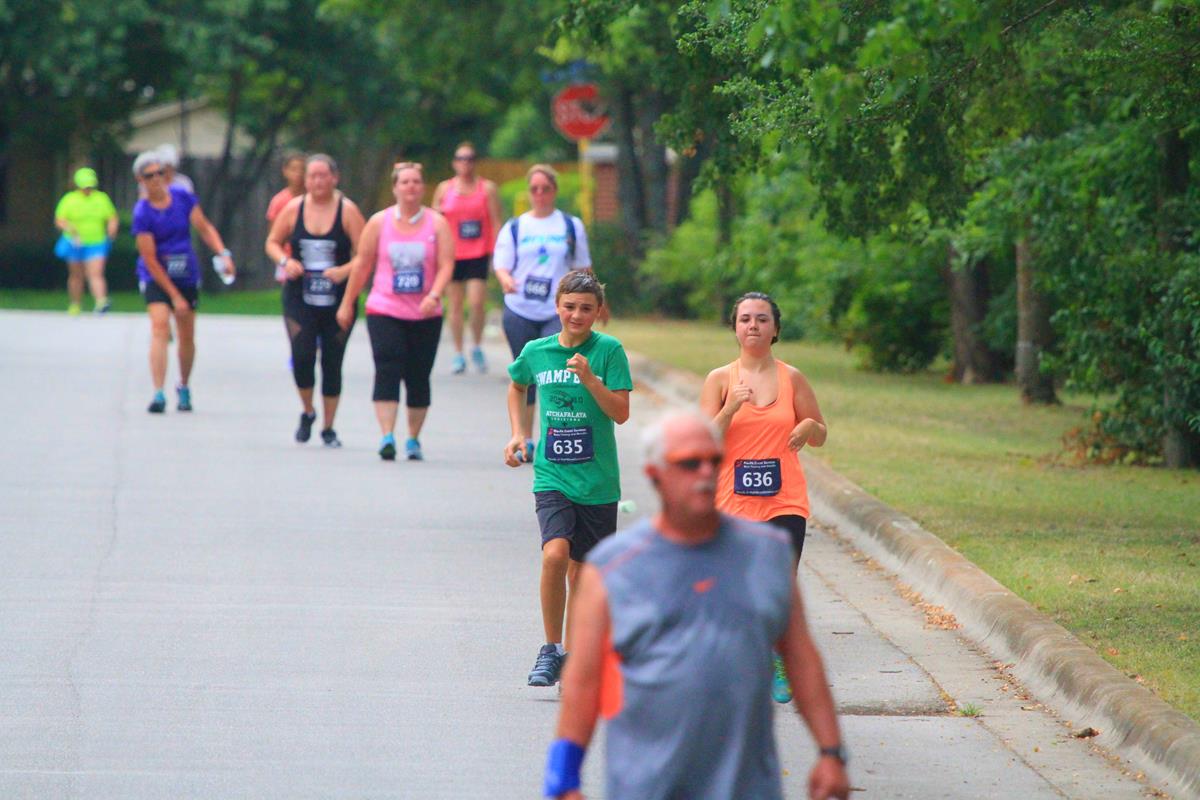 Article Name
A Terrific Texas Tournament Town
Description
Right in the middle of Texas, Temple has all the top-notch facilities to make it an athletic haven and a happening location
Author