West Michigan Sports Commission Makes Planning Easy
Expect the highest quality service when planning a tournament near the shores of Lake Michigan.
Plan Your Next Sports Event with the West Michigan Sports Commission
Making a name for itself as a premier destination for youth and amateur sports, the greater Grand Rapids region welcomes athletes through the West Michigan Sports Commission. Sporting events attract visitors, boost the economy and have added to Grand Rapids' increasing popularity. With venues that are modern and well-equipped and a sports commission ready to help you meet your needs, the region welcomes visitors with open arms. Groupon named Grand Rapids the #1 place to visit in the United States in 2015.
What is there to do in the Grand Rapids area?
As the second-largest city in Michigan and the largest in West Michigan, Grand Rapids is growing and offers an exciting array of activities for athletes off the field. Culture, history, nature, food and entertainment – you're never short on things to do in Grand Rapids, making it the ideal city for your next sports event.
Explore one of the city's five museums, including the Grand Rapids Children's Museum and recently renovated Gerald R. Ford Museum, which chronicles the life of the only U.S president from Michigan. Be sure to enjoy some time outside at the Frederik Meijer Gardens & Sculpture Park or John Ball Zoo. Downtown is full of shopping and dining options, and be sure not to miss Downtown Market. For a dose of culture, check the schedule of the Grand Rapids Symphony, which offers concerts and performances by various artists throughout the year.
To get out of town, head just 30 miles west and you'll find yourself on the beautiful shores of Lake Michigan. Boating, swimming, sunbathing, fishing and beach walks await, and there are plenty of lakeshore towns perfect for exploring by car.
Click the Instant Info Logo to let us connect you with West Michigan Sports Commission

---
X Factors
Sports knowledge and support of local clubs
Budget-friendly incentives
Accessible transportation
"Beer City USA" – over 40 breweries and distilleries in the Grand Rapids area
Located just 30 minutes from beautiful Lake Michigan
Walkable downtown
Planner Perspective
A Stellar Lineup of Top-Notch Venues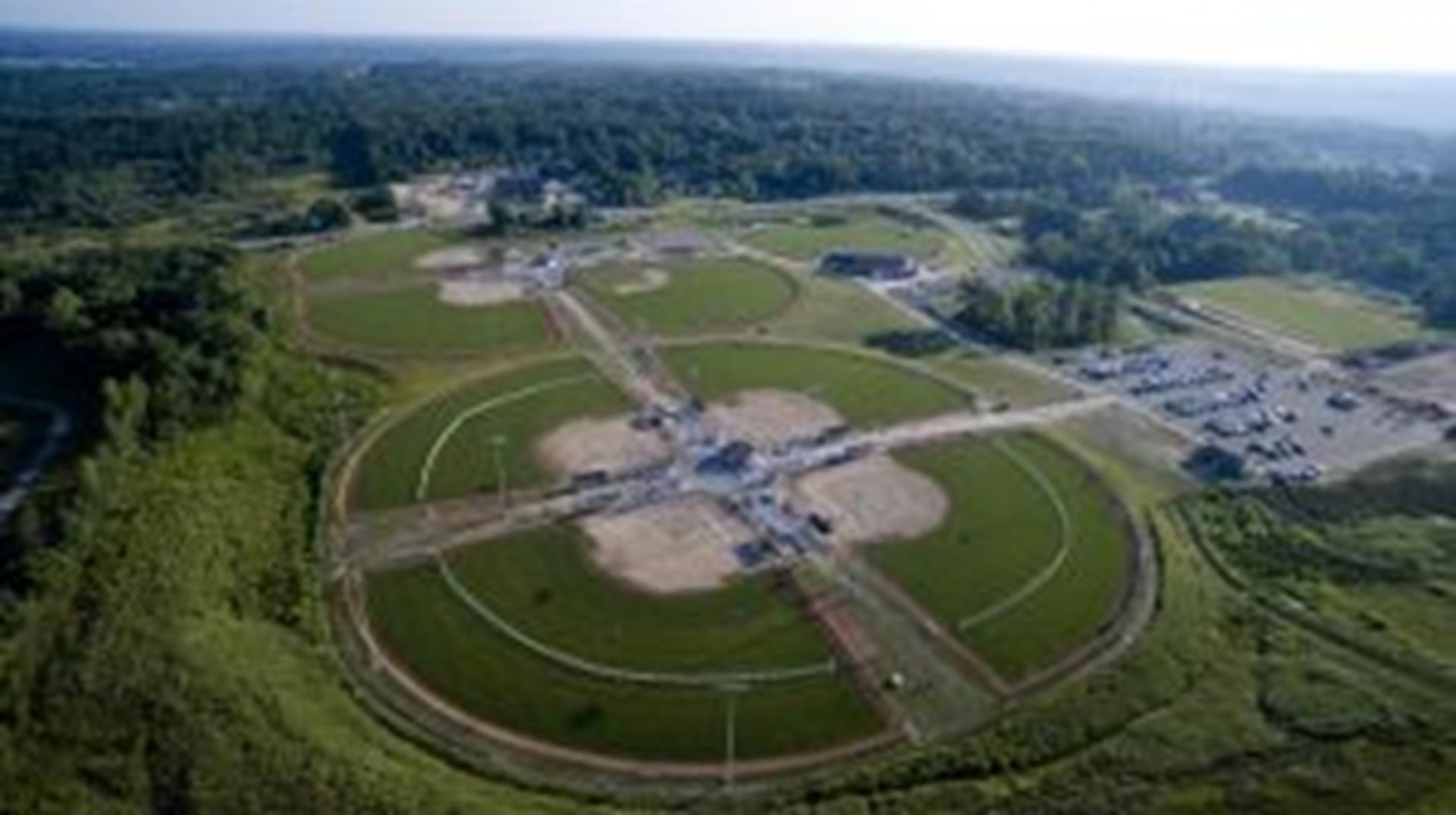 Sports: Baseball, softball, cyclo-cross, BMX, archery, soccer
A flagship project of the West Michigan Sports Commission, this complex in Rockford, Michigan opened in 2014 and adds to an already impressive list of venues in the area. Built to serve the need for a facility capable of hosting large-scale baseball and softball events, it's the ideal tournament venue. There are eight baseball and softball fields and, for players with special needs, the only Miracle Field in west Michigan. In addition, you'll find space for Cyclo-cross, BMX and archery.
Sports: Hockey, basketball, volleyball, boxing
A gorgeous, modern facility, Van Andel Arena is home to the Grand Rapids Griffins minor league hockey team. Inside the 18,700-square-foot arena you'll find concessions, banquet rooms, catering and plenty of seats – 14,000 in fact. Major events have included NCAA Hockey D1 Regionals, Detroit Pistons exhibition games, the U.S. Figure Skating Synchro Championships, the Transplant Games of America Opening Ceremonies and a host of collegiate events.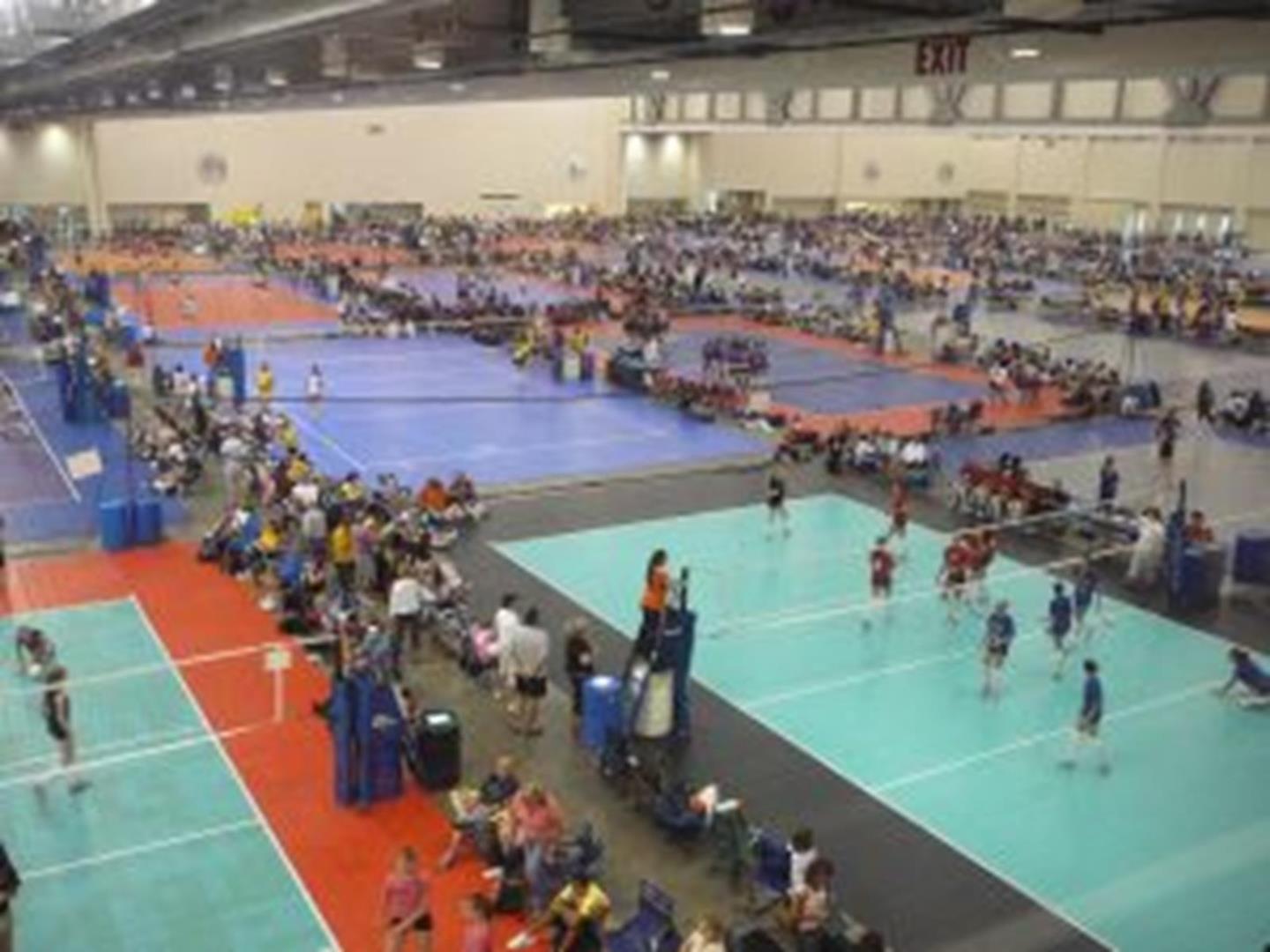 Sports: Volleyball, basketball, boxing, table tennis, team handball, karate, judo, other indoor sports
If you're looking for lots of space, look no further than Grand Rapids' DeVos Place Convention Center. The main attraction is the 162,000-square-foot exhibit hall, which further divides into three halls. There is also a 40,000-square-foot. ballroom that seats 2,560. The central location in Grand Rapids makes it easily accessible for visitors with skywalk access to hotels and underground parking. In addition, 35,000 square feet of extra meeting space can be divided up to meet your group's needs.
Sports: Football, lacrosse, soccer, track and field, ultimate, basketball, volleyball
Located in Allendale, 20 minutes west of Grand Rapids, this popular university campus offers all the facilities you could ask for when planning a sporting event. With baseball and softball fields, an outdoor track, Lubbers Stadium, Kelly Family Sports Center and a fieldhouse, you're never short on options in choosing the venue that's right for you.
Sports: Basketball, volleyball, tennis, water polo, swimming and diving
Van Noord Arena has 5,000 seats, five locker rooms, an indoor tennis building, six basketball courts and a dance studio. Venema Aquatic Center has a 50-meter pool perfect for swimming, diving and water polo events, with seating for 500 spectators.
Sports: Cricket, disc golf, soccer
If you're looking for open, natural green spaces, Earl Brewer Park, just south of Grand Rapids in Byron Center, Michigan, is the perfect place, whether it's for soccer, cricket, disc golf or any number of outdoor sports. The 36-hole disc golf course offers a fun and challenging round, and along with soccer fields and sport courts there are a playground, hiking trails, a covered shelter and restrooms.
Sports: Lacrosse, soccer, football, quad rugby, basketball, volleyball, pickleball
With five basketball and volleyball courts, three soccer and lacrosse fields, and two football fields, this facility is a regular choice among local and visiting sports teams, and is in close proximity to downtown Grand Rapids. The Fieldhouse is equipped with locker rooms, meeting spaces and concession stands.
Sports: Baseball, softball, football, tennis, soccer, rugby, lacrosse
Baseball and softball fields have seating for 300 and 200, respectively. There are also eight tennis courts and a new turf field, along with a 1,500-seat fieldhouse for basketball and volleyball.
How do we get to Grand Rapids?
By Air: Visitors to Grand Rapids enjoy flying into Gerald R. Ford International Airport, winner of the "Best Airports by Size and Region – North America" (2-5 million passengers per year) category in ACI's 2015 Airport Service Quality Awards.
By Car: Grand Rapids sits at the crossroads of Interstate 96 (east-west) and U.S. Route 131 (north-south). Located 2.5 hours from Detroit and 3 hours from Chicago, it makes for a great road trip destination.
By Train: Sit back and relax aboard Amtrak, which serves Grand Rapids from many cities between Chicago and Detroit.
Summary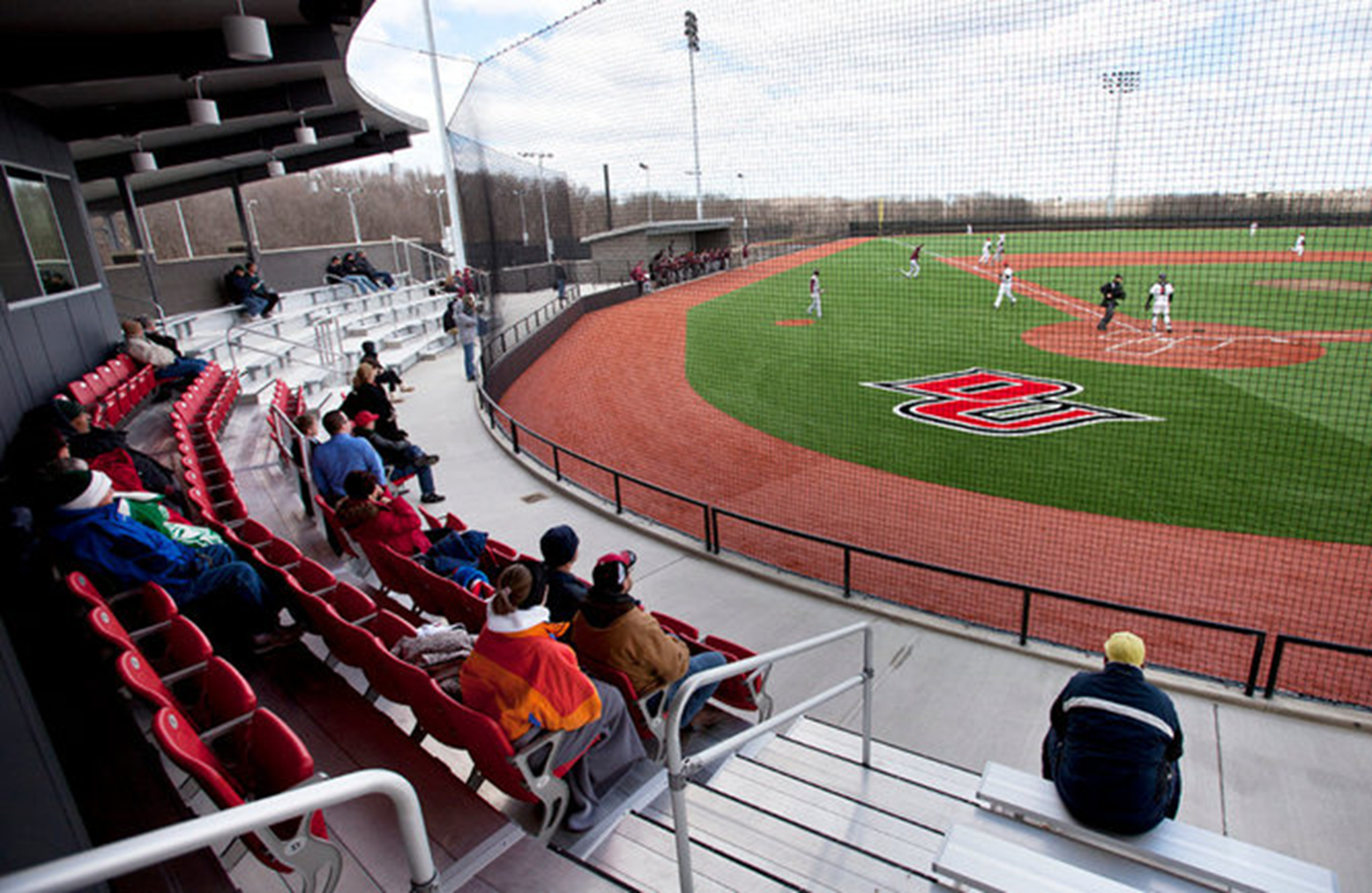 Article Name
West Michigan Sports Commission Makes Planning Easy
Description
Expect the highest quality service when planning a tournament near the shores of Lake Michigan .