The fastest game on ice is rapidly growing throughout the U.S., and SPG has the best hockey venues covered
Hockey continues to grow in popularity throughout the United States, particularly out west with new professional and semi-pro teams in states like Nevada, Washington and California. With these new additions, a thriving local interest prompts the need for facilities where youths and adults can play too. As these new regions become hockey hot spots, event planners need to know where to host their next tournament. SPG covers 10 of the best venues dedicated to hockey in the United States.
The Broadmoor World Arena and World Arena Ice Hall — Colorado Springs, Colorado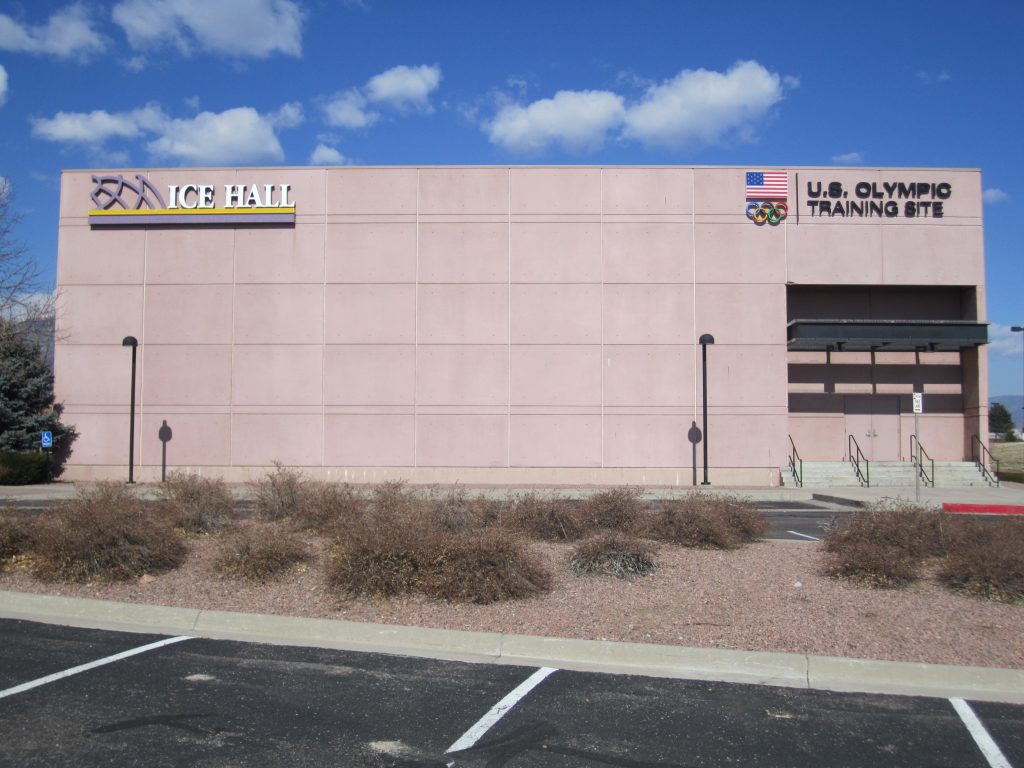 The Broadmoor World Arena and World Arena Ice Hall are the premier tandem for hockey in the Pikes Peak region. The multi-purpose Broadmoor World Arena seats 7,500 for the fastest team sport on ice. Perfect for big tournament games and high-profile events, such as Disney on Ice, the facility is also home to the Broadmoor Skating Club. Pre-event dining is also available at the Penrose Club and newly remodeled Susemihl Room.

Nearby, World Arena Ice Hall is an official Olympic Training Site, featuring one NHL sheet and one Olympic sheet. The venue is a regular host for a number of youth, high school and adult hockey leagues and tournaments, playing an critical part in youth development in the state. Driving from Downtown Colorado Springs, these venues can be reached within ten minutes via I-25.
Canlan ICE Sports — West Dundee, Illinois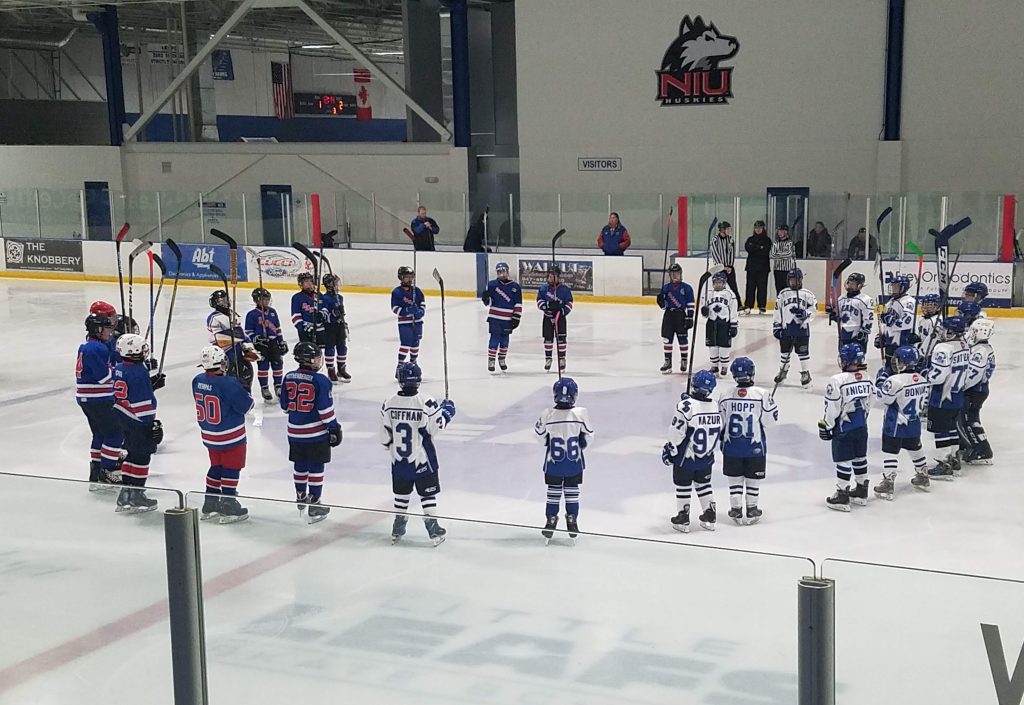 Located near the Elgin Area in West Dundee, Canlan ICE Sports provides three state-of-the-art NHL-size rinks fit for all levels. Youth and adult tournaments and leagues are available at the facility, with recent renovations including large-screen televisions. A patio with tables and fireplaces make Canlan a great spot to relax after the game.
In addition to access to Jerry's Pro Shops for the latest gear, an off-ice training center is available for fitness and skill improvement. Getting to Canlan ICE Sports is easy as the facility is conveniently located just a few minutes from I-90. If you're driving from Chicago, it's less than a one-hour drive away.
Centene Community Ice Center — Maryland Heights, Missouri
Northwest of St. Louis is the $83 million Centene Community Ice Center, the official practice facility of the NHL's St. Louis Blues. Opened in 2019, Centene features four NHL-sized sheets with a covered outdoor rink. The main rink seats 2,500 and includes a four-sided electronic scoreboard. Off-ice features include a pro shop, training center, physical therapy and more, with the 314 Social Bar & Restaurant being a highlight among the number of food options with its local flair.

There are many youth and adult programs available at Centene, including camps, skill clinics and a number of year-round leagues and tournaments, such as the upcoming Can/Am Adult Hockey Tournament in late March. Centene is less than 30 minutes away from St. Louis via I-70, and only 10 minutes from Lambert International Airport.
Great Park Ice & FivePoint Arena — Irvine, California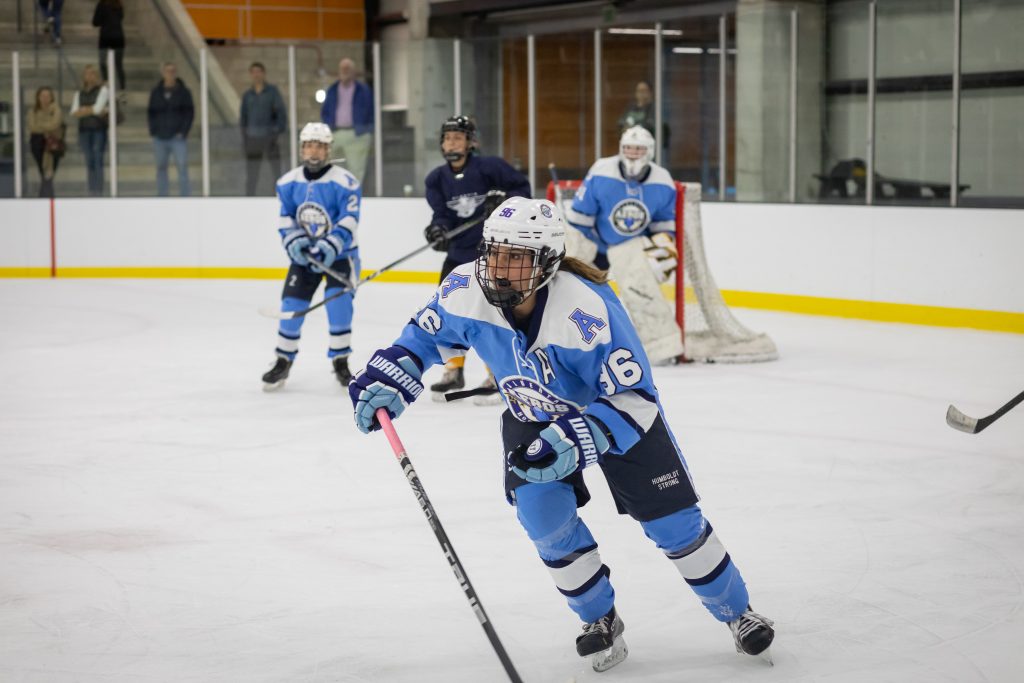 Completed in 2019, Great Park Ice & FivePoint Arena in Irvine is a 280,000-square-foot facility built with a strong focus on hockey. With this in mind, it's no surprise that it's the official practice spot for the NHL's Anaheim Ducks. Great Park Ice as a whole features three NHL-ice sheets and one Olympic standard sheet. The larger FivePoint Arena is ready for bigger tournament games and events, featuring a seating capacity of 2,500.
Some notable upcoming tournaments include the Anaheim Ducks Throwback Classic for adults from February 18–21, as well as the 10U through 14U Memorial Day Shootout May 26–30. Getting to Great Park Ice & FivePoint Arena is an easy jump on I-5 from Anaheim and is close to Disneyland Park.
Ice Den — Scottsdale, Arizona / Chandler, Arizona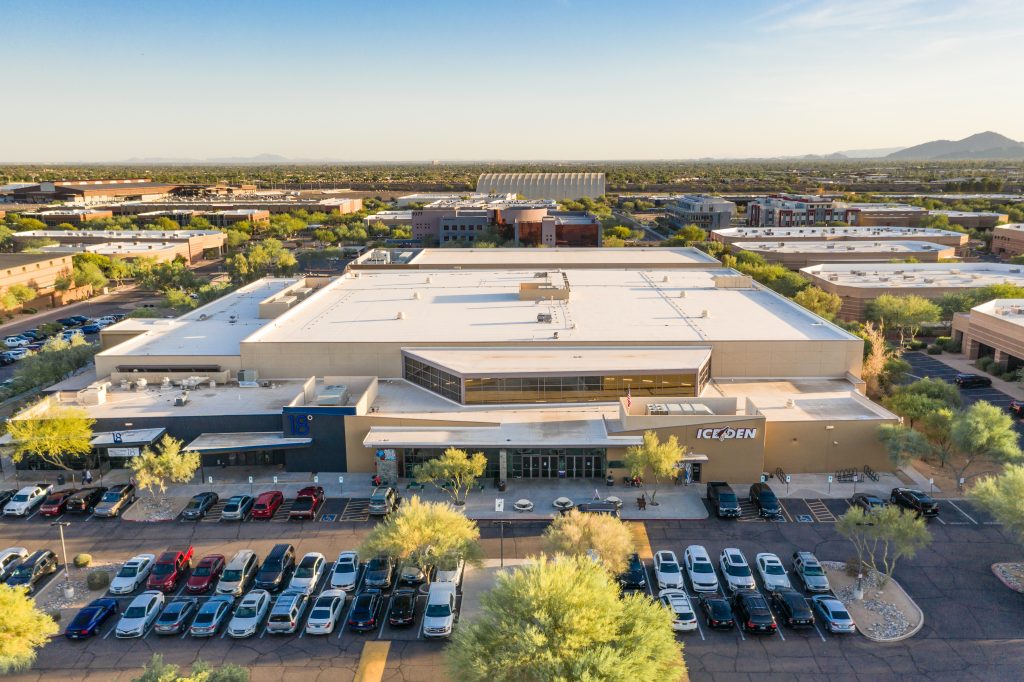 With locations in Scottsdale and Chandler, hockey is truly for everyone at the Ice Den. Home to the Junior Coyotes, the Scottsdale facility is also the official practice ice for the NHL's Arizona Coyotes. Along with a pro shop and unique dining options, including the 18 degrees bar & grill, this location also has a performance center nearby. Opened in 2020, Ice Den Performance Center features state-of-the-art training equipment with instruction from certified hockey coaches.
Both locations have a number of programs and leagues for youths and adults, including hockey camps, youth developmental, adult open hockey and more. Ice Den Scottsdale is only about 20 minutes from the downtown area via Route 101. The Chandler location is located just off of I-10, not far from Phoenix Sky Harbor International Airport.
ION International Training Center – Leesburg, Virginia
The ION International Training Center is located on a 16.5-acre site in Loudoun County, Virginia. The facility itself is 90,000 square feet, featuring two NHL-size sheets that can be expanded to four sheets. In addition to the quality ice on offer, ION also has a full-service gym, pro shop, medical room and hockey training room among more amenities. Lu's Bar & Grill is also on site for delicious meal and drink options.
ION hosts several youth hockey events, including annual MYHockey Tournaments. Adult leagues and tournaments are also plentiful, with 3 vs 3 Spring Pond Hockey starting in April. The facility will also be the site of the 2022 U.S. Figure Skating Championship Series. Leesburg is conveniently close to Washington D.C., just 25 miles northwest via Route 267.
LA Kings Icetown — Riverside, California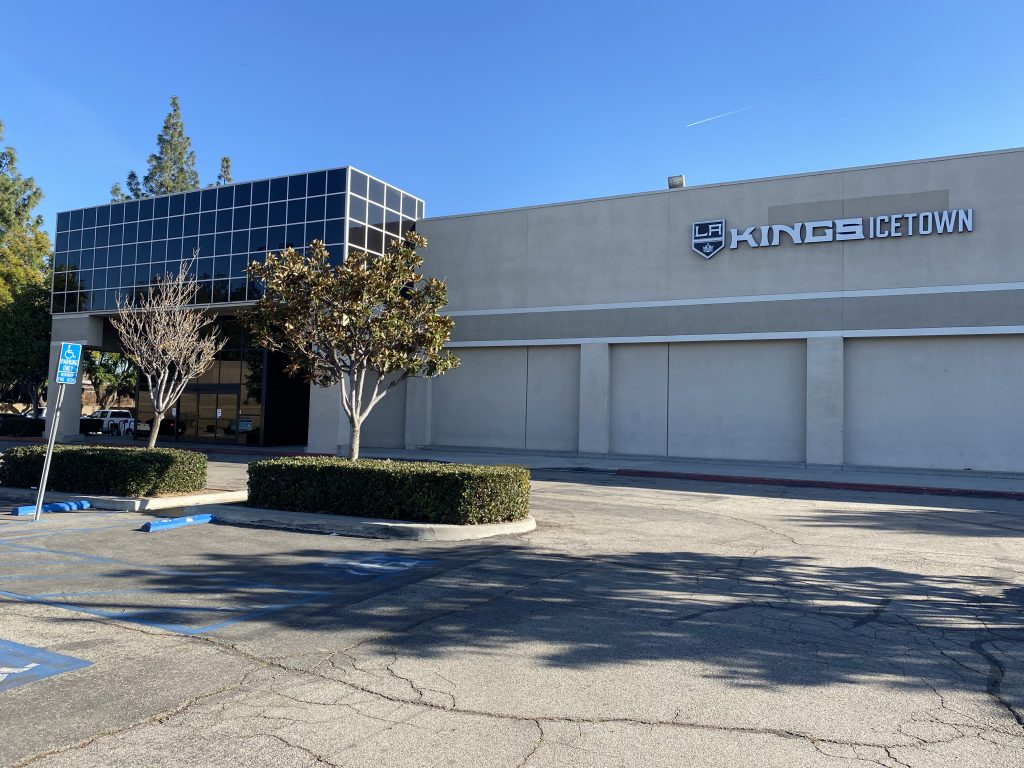 Riverside is home to LA Kings Icetown, a premier facility for youth and adult hockey. Base of the Junior Reign youth travel team of the AHL's Ontario Reign, games, tournaments and events are held year-round. In addition, in-house youth leagues and adult leagues for multiple skill levels are also regular at the venue. For children ages 3 to 12, they can learn how to play the fastest game on ice for free.
Upcoming tournaments for 2022 include the Presidents Day Open from February 18–21, and Memorial Day Showdown in May. Icetown is located in the La Sierra neighborhood of Riverside, which is only a 15-minute drive from downtown via I-91.
National Sports Center — Blaine, Minnesota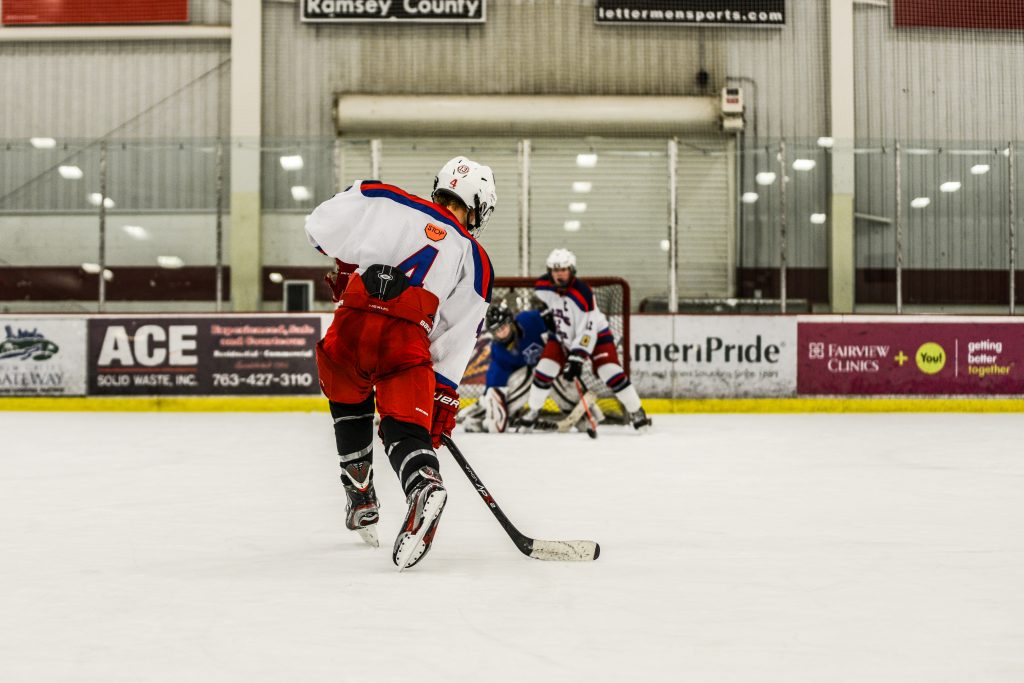 The National Sports Center (NSC) is an extraordinary sports facility located in the heart of the State of Hockey. Along with its seasonal dome, four full-sized turf fields and more, its most notable feature has to be the unique Super Rink. Consisting of eight ice sheets, the events calendar here is stacked with year-round youth and adult leagues and tournaments, including the MN Wild Adult League. The on-site Herb Brooks Training Center is designed with the hockey player's athletic goals in mind, featuring shooting lanes, goalie training area and more.
Notable 2022 youth hockey events at NSC Super Rink include the WCCHA tournament in mid-February and the World Cup of Youth Hockey in March. NSC is located in Blaine, a suburban city about 20 minutes north of Minneapolis via I-35. A connection from I-694 will get you there in 25 minutes from nearby St. Paul.
SportONE Parkview Icehouse — Fort Wayne, Indiana
Located in northern Fort Wayne, SportONE Parkview Icehouse is the only sports facility in Indiana with three ice sheets. All three sheets on offer are NHL-sized surfaces, making this a perfect home practice spot for ECHL side the Fort Wayne Komets. Parkview Icehouse has multiple hockey partnerships, including Fort Wayne Amateur Hockey Association and Indiana Teach Hockey teams. The on-site Thirsty Penguin Grill House overlooks all three ice sheets to ensure you won't miss any action.
Parkview Icehouse hosts a number of tournaments and leagues for players of all age groups and talent levels. Hockey camps are also available, along with private hockey lessons. To get to the facility, it's an easy drive along Route 27, which connects from I-69 and Route 930.
Three Rivers Campus — Kennewick, Washington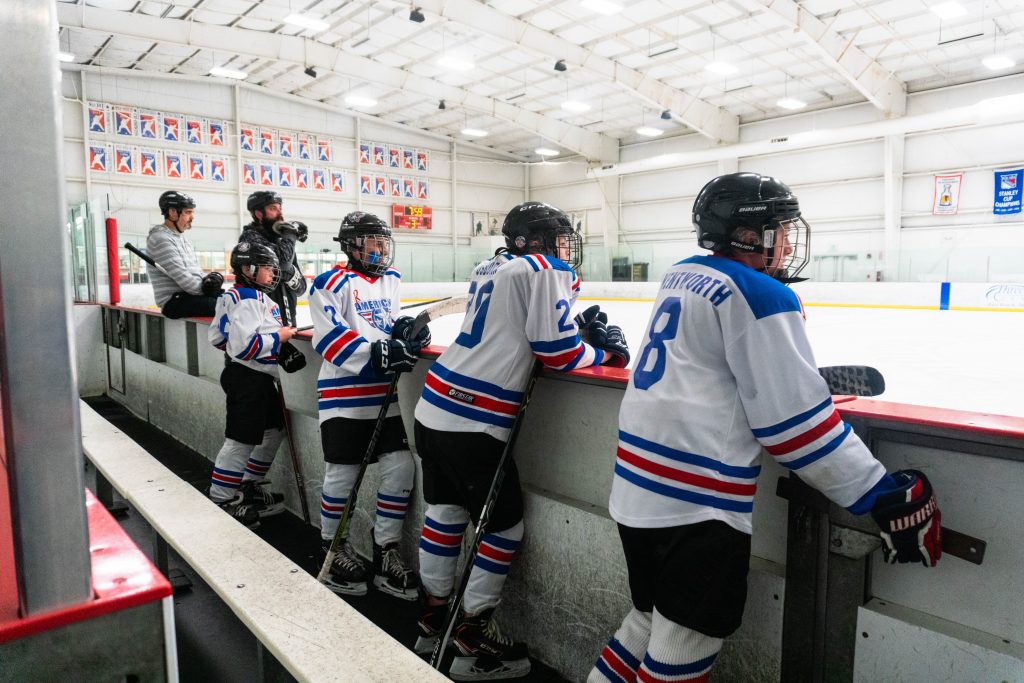 The Three Rivers Campus in Kennewick, part of the Tri-Cities, has excellent venues for ice hockey. The first, Toyota Arena, is home to the Tri-Cities Amateur Hockey Association and regularly hosts youth tournaments for the Junior Americans. The arena also hosts a number of year-round adult hockey leagues, providing two locker rooms for each team. Other ops on offer include Learn to Skate and Learn to Hockey programs.
The larger Toyota Center, with a 6,000-seat capacity, also hosts youth hockey. The venue is well-known as the home of WHL side the Tri-City Americans. It's also easy to get to Three Rivers Campus. Route 240 is close by and I-82 will connect you there from longer distances.
By Christopher D. Silbernagel
Main photo: On the attack at the Ice Den in Scottsdale. Photo by Sandra Tenuto Photography.