Easily accessible for more than half the country's population, greater Akron's heritage and history shines out on the off the field.
Holding a tournament in a big sports town often feels like an unattainable dream. Many destinations are home to so many famous sports names that you may feel like it's impossible to find family-friendly facilities and affordable lodging. Fortunately, planners everywhere can turn that dream into a reality by booking their next sports tournaments in Akron, Ohio. Though known as the birthplace of Lebron James and Stephen Curry, Akron is a charming city that offers amazing opportunities for athletes of all levels.
When planning a tournament in Akron, planners will have access to world-class facilities with neatly-groomed surfaces and conveniently located accommodations. And when your team isn't competing, there are tons of local activities to partake in. You will also discover that the Sports Alliance of Greater Akron assists teams with their tournament needs, so you won't be alone in the process. Their comprehensive sports directory will guide you through the process of choosing sports venues, as well as entertainment and dining options during your stay. In addition, you can consult with sports staff to customize your experience. Ultimately, Akron provides every opportunity for you to achieve your sports dreams.
CVB/Sports Commissions Services Offered
PR/Media Assistance
Signage
Site Visits
Mobile Apps
Lodging Services
Grant Programs
Welcome Bags/Gifts
Itinerary Development
Event Planning Assistance
Click on tab to see more information about a specific facility
Copley Road Soccer Complex
With nine gorgeous grass fields, Copley Road Soccer Complex offers plenty of opportunities for youth teams to compete. Located in West Akron, each field comes netted and lined; spectators may set up chairs behind the lines to cheer on their teams. The Akron Inner City Soccer Club of the Greater Akron Amateur Soccer Association (GAASA) league has hosted youth camps at the complex since 1999 and offers free training for Akron residents. The facility's most notable even is its Annual Akron Unity Soccer Tournament.
Sports: Soccer
Firestone Stadium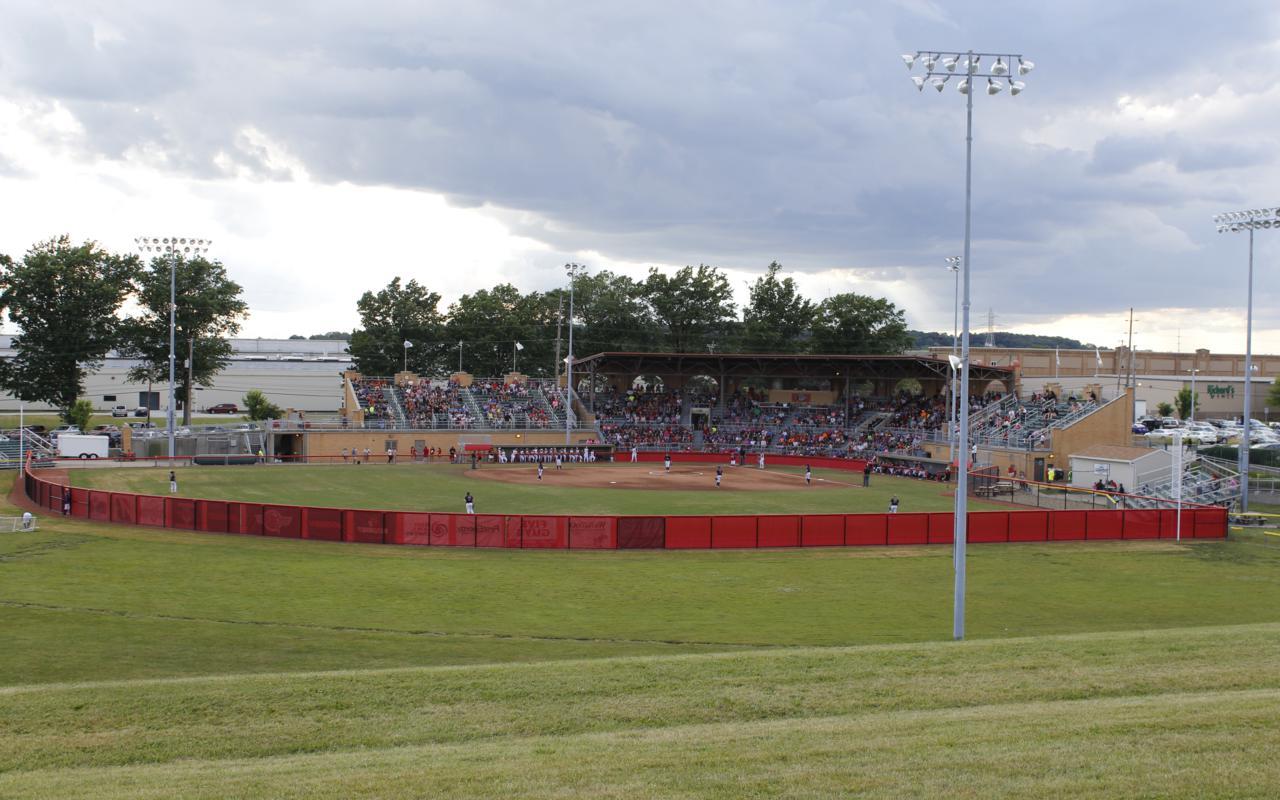 Firestone Stadium works hard to cement itself as a premier venue for the sport. Until 1988 it was owned by the Firestone tire company, but later gifted to the city of Akron. The 4,576-seat stadium began a $1.5-million renovation in June 2015 that will improve softball facilities and add a new concession area, two-story team clubhouse, picnic area and training facilities.
Sports: Baseball, kickball, softball
Goodyear Hall
Hold your next indoor tournament at Goodyear Hall, situated on Goodyear Tire's sprawling 400-acre campus that dates back to the early 1900s. As part of 5.5 million-square-foot of buildings, this hall houses a gymnasium, auditorium, offices, classrooms and numerous other first-class amenities. Designed by Walker and Walker, Goodyear Hall embodies a Gothic Revival style, while the Ohio Savings and Trust inside mimics Neo-Classical Revival architecture. Goodyear has a maximum capacity of 3,500 people and accommodates guests with special needs. The building is conveniently located near the newly renovated Goodyear Theater, which seats 1,458 people.
Sports: Basketball, futsal/soccer, volleyball
Louis & Freda Stile Athletics Field House (The University of Akron)

The University of Akron welcomed the $13.8 million Louis and Freda Stile Field Athletics House in 2004. This beautiful complex, once included in American School & University Magazine for Outstanding Designs, features a 100-yard varsity football training field with turf surfaces. Athletes can also utilize an approximately 182,000-square-foot field house equipped with six lanes for indoor track and field events. The complex is complete with men's and women's locker rooms.
Sports: Field sports, track & field, wrestling
James A. Rhodes Arena (The University of Akron)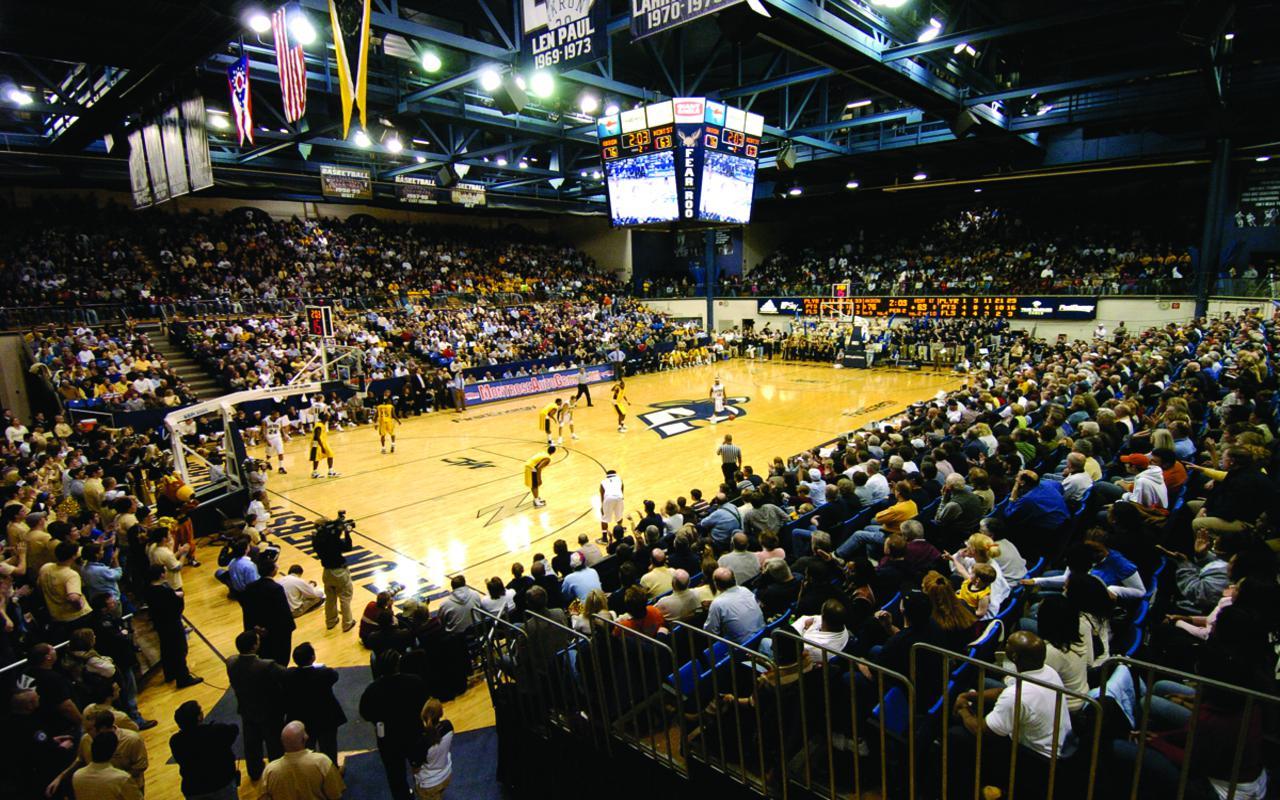 With two courts and a capacity of 5,500 spectators, the arena is home to the basketball and volleyball teams of the University of Akron. While not in use as a collegiate facility, it hosts outside teams (and has welcomed NBA star LeBron James when he was an athlete at a local high school). The arena is known for its impressive sound system and also features a sports medicine and training facility, fan team shop and meeting rooms.
Sports: Basketball, volleyball
John S. Knight Center
Named after Akron's famed newspaperman, the John S. Knight Center provides a total 123,000-square-feet of convention space. Arrange your event with the center's highly-qualified and experienced staff, who have organized tournaments since 1994. Teams can choose from 12,000-foot banquet room or 43,000-square-foot exhibit halls. For smaller meetings and training sessions, planners will have access to 18 meeting rooms and a conference center. All can enjoy the center's top-rated fine dining options during their visit.
Sports: Basketball, cheerleading, gymnastics, martial arts, volleyball, wrestling
Ocasek Natatorium (The University of Akron)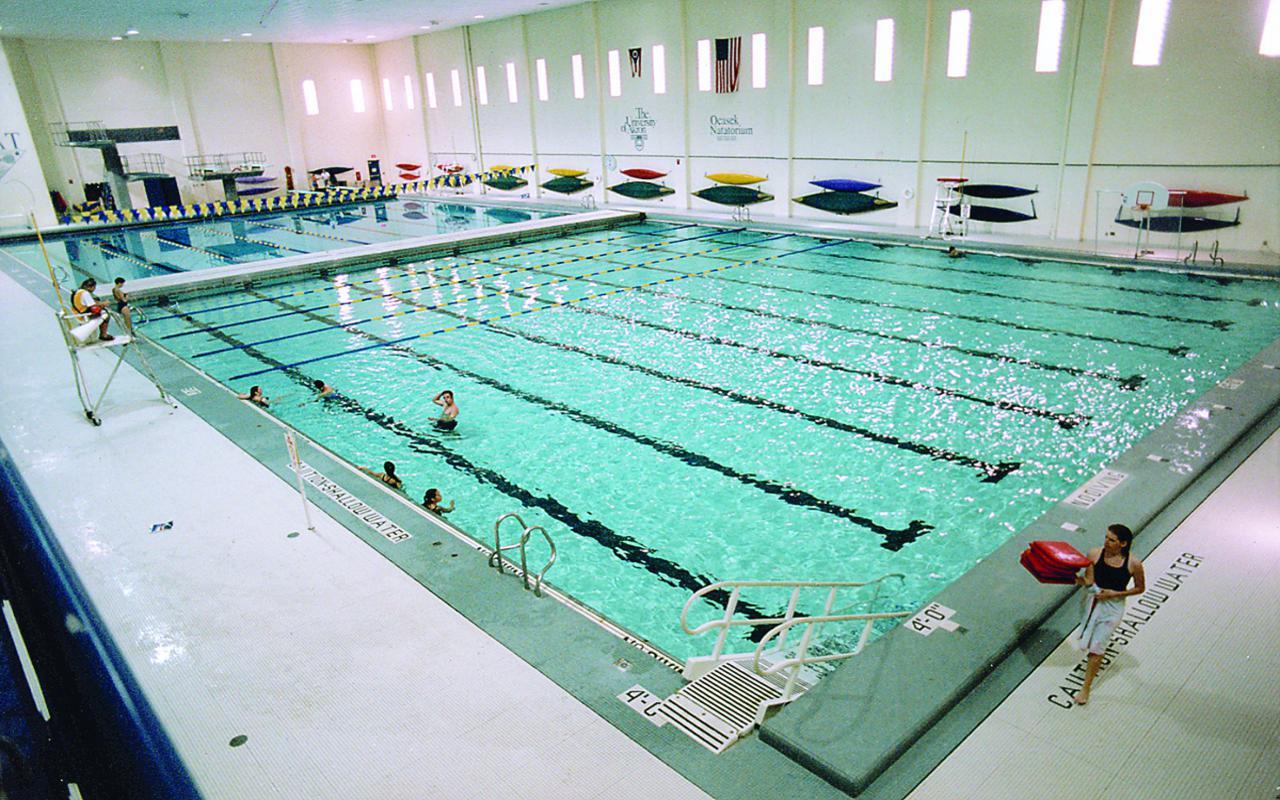 The university's Ocasek Natatorium is a premier swimming and diving facility with a 50-meter, Olympic-sized pool, 3m and 5m platforms and 1m and 2m springboards. An underwater observation room complements the observation deck, which has a capacity of up to 1,000 spectators. In between meets and competitions athletes can relax their muscles in the leisure pool, which features a 29-person spa, vortex pool and bubblers.
Sports: Swimming, diving
Things to do in Greater Akron
When you bring your sports group to Greater Akron you'll notice a small-town feel mixed with the benefits of big-city entertainment. The city has plenty to offer for everyone from nature lovers to foodies, so you can maximize your free time and make memories to last long after you return home.
Athletes need to stay powered, and what better way than to experience the local cuisine of Summit County? No need to worry about a food shortage here – there are hundreds of eateries to satisfy even the pickiest eaters. For unique experiences that will surely make memories on your trip, check out the car-side service at Swenson's Drive-in or satisfy your sweet tooth at Chill Ice Cream.
We already know sports is a hot topic among your group, so why not spend your downtime watching some of the local Akron athletes at their best? The Akron RubberDucks at Canal Park (Note: this is another one of our incredible venues!) and The University of Akron Zips sports teams will leave you cheering and provide that extra bit of off-the-field inspiration.
Feel like getting up close with Mother Nature? You'll be happy to know that Cuyahoga Valley National Park is just north of the city and has been ranked in the top 10 most visited in the U.S. (and Ohio's only National Park). Enjoy hiking, biking, running, or simply relaxing in the peaceful and lush landscape. And of course, within the city limits there are plenty of opportunities to unwind in any of the 13 metro parks that dot the area.
So, you've made incredible memories in the stadium or on the court, have sampled some of the best cuisine that Akron has to offer, and found time to unwind outdoors. But what trip would be complete without a dose of culture? Akron has a vibrant art scene in both theater and music. Check out the eclectic collection at the Akron Art Museum or catch a performance by the Akron Symphony Orchestra. Other don't misses, include: Akron Zoo, Stan Hywet Hall & Gardens, Hale Farm & Village, and the Cuyahoga Valley Scenic Railroad. You can explore our local craft beer scene with our 3rd annual Summit Brew Path (summitbrewpath.com).
Planner Perspective
Working with Brittany was the best experience. She truly was a godsend. It was a great experience working with the Sports Alliance of Greater Akron. We look forward to continuing this relationship.
Firestone Akron Swim Team for USA Swimming's 2018 Central Zone Speedo Championship Series: Jennifer S.
Brittany was amazing. My event could not have happened without her.
 USA Powerlifting 2018 Ohio State Meet: Ron B.
How to Get to Greater Akron
Ohio has a multitude of large cities, giving your group plenty of options when planning a trip to Akron. Whether you prefer to fly or take the scenic route, check out these options to make you visit hassle-free:
By Car: I-76, I-77 and Ohio Turnpike
By Air: Akron-Canton Airport is just 15 miles south of the city.
Contact Information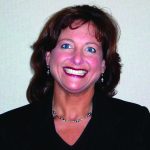 Company Name: Akron/Summit CVB
Sports Sales Manager: Mary Tricaso
Title: Director of Sales
Telephone: 800-245-4254