ELGIN, LESS THAN AN HOUR AWAY FROM CHICAGO, OFFERS THE PERFECT MIX OF VISITOR ATTRACTIONS AND SPORTS FACILITIES
If you've ever planned a sports tournament, you know how costly it can be. From the hotels to the dining expenses, down to the chosen complexes where your event will be, it isn't hard to break your budget. If you're in the heart of a major city, you can expect that your trip will be especially costly. But fortunately, you can experience big-city fun at reasonable prices in smaller urban areas — and Elgin is one of them. Both a college and sports town, Elgin is where you'll want to host your next competition.
Elgin offers the perfect mix of visitor attractions and sports facilities. Fun awaits athletes of all ages and levels. They will be able to train and compete in premier venues that host a variety of sports, from soccer to BMX biking.
CVB/Sports Commissions Services Offered
Volunteer Staff
PR/Media Assistance
Signage
Site Visits
Transportation Assistance
Lodging Services
Grant Programs
Welcome Bags/Gifts
Itinerary Development
Event Planning Assistance
Click on tab to see more information about a specific facility
Lifezone 360
Lifezone 360 (LZ360) is a highly versatile 130,000-square-foot sports complex and tournament/meet destination. The facility includes three full-time IHSA wood basketball courts–which can be converted into volleyball courts–as well as additional room to accommodate eight courts total. A pair of high-definition LED screens are available for viewing parties and conferences, as well as a full A/V system, drop-down volleyball netting for up to 10 courts, bubbleball and a ninja course. Lifezone also encompasses a full restaurant and bar, has private party suites available and a wide range of in-house catering options.
Sports: Basketball, soccer, lacrosse, team handball, futsal, gymnastics, cheerleading
Elgin Sports Complex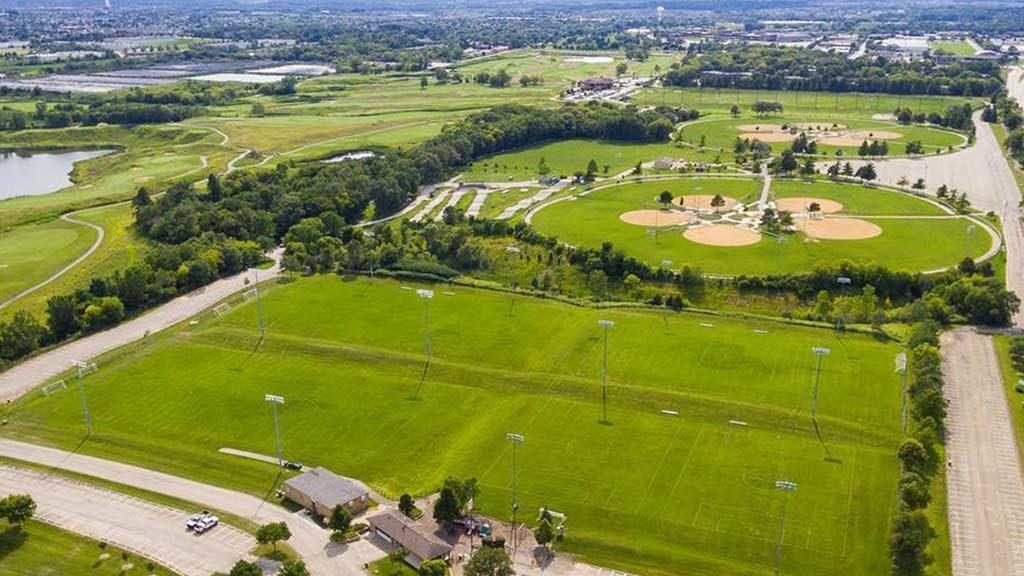 Elgin Sports Complex features tons of championship-level competition spaces all in one location. This 107-acre venue comprises 10 full-size soccer fields (four of which are lit), 10 fully-lit softball fields, two sand volleyball courts, hard-surface paths, a playground and The Hill, which is known as Chicago's best BMX track. The sports complex is a pet-friendly facility and is wheelchair-accessible.
Sports: Softball, T-ball, volleyball, soccer, BMX biking
Canlan ICE Sports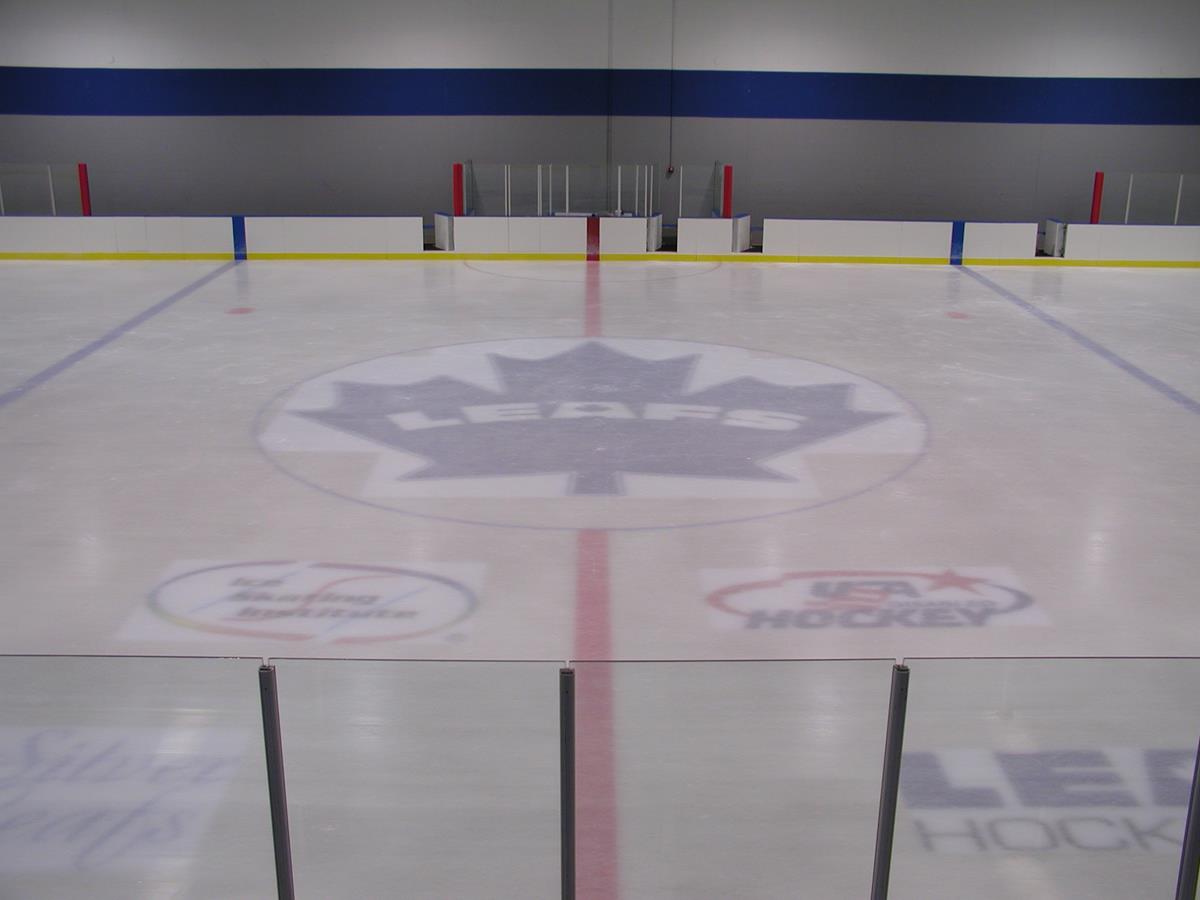 Kick up the ice at Canlan ICE Sports, a state-of-the-art indoor skating rink. Train and compete on any one of three NHL-size rinks, complete with access to Jerry's Pro Shops for the newest gear. Stop by the Blue Line Bar and Grill for a hot meal and craft beer. Canlan's recently renovated its space to include large-screen televisions, a patio, tables and fireplaces.
Sports: Figure skating, hockey
Intra Sports Complex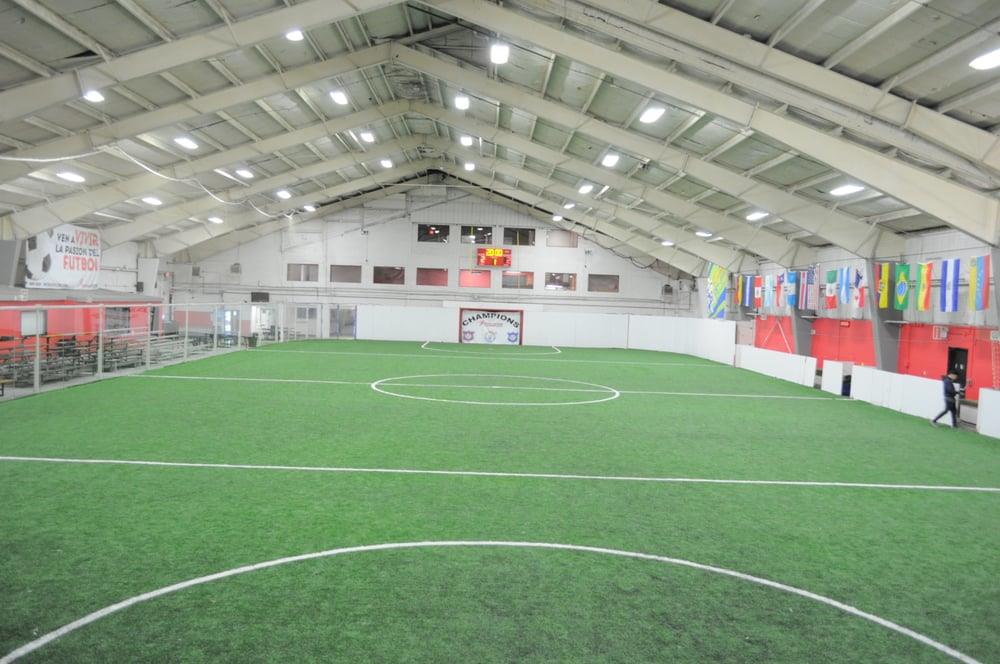 This newly-renovated, 40,000-square-foot complex sports three outdoor and three indoor fields, complete with bleachers and a concession stand. Rent any one of the facilities and host events in rooms that seat up to 85 people. All participants must bring turf shoes to play indoors.
Sports: Soccer, football, softball
Judson University-Lindner Fitness Center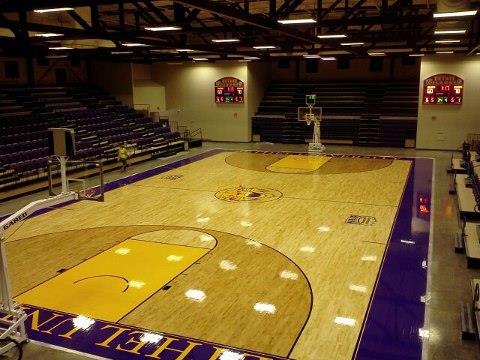 This premier sports facility is equipped with a 16,000-square-foot gymnasium, nautilus room, running track, batting cages, two weight rooms, two racquetball courts, new lights and locker rooms. The complex also has three classrooms with computers, projectors and seats for 40-60 people. Caffeine cravings can be assuaged with premium-quality coffee or espresso from Jerry's Café.
Sports: Basketball, volleyball, track and field
Elgin Community College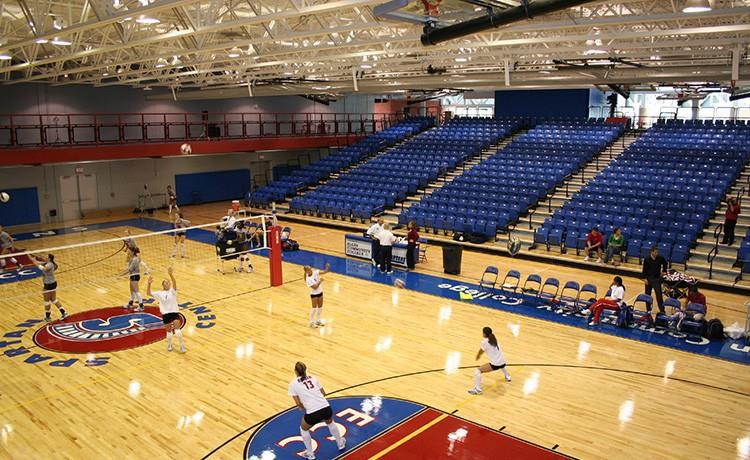 Elgin Community College is the ideal venue to hold baseball, softball and basketball events at. Spartan Baseball Field is surfaced with 100% Kentucky bluegrass sod and features an eight-foot-high wood fence. The field has seating capacity for up to 500 spectators. The field also houses an outdoor hitting facility with two 70-foot-long tunnels and four catch net stations. Soccer events can be held on Spartan Soccer Field. The Spartan Events Center is home to three NCAA regulation basketball and volleyball courts, as well as a suspended walking and running track, a fitness center, locker rooms and concession stands.
Sports: Baseball, softball, basketball, volleyball, soccer
Things to do in Elgin
Besides its abundance of sports facilities, this city encompassing Cook and Kane counties and located along the Fox River is filled with affordable lodging and local attractions. Stay comfortably at the Holiday Inn Elgin, Comfort Suites Elgin, Quality Inn Elgin, TownePlace Suites by Marriot, Hampton Inn Chicago Elgin, Country Inn & Suites By Carlson, Candlewood Suites Elgin NW-Chicago or Courtyard by Marriott Chicago Elgin/West Dundee.
Looking for ways to entertain your team during your stay in Elgin? Natural beauty abounds in Fox River Shores Forest Preserve and Tyler Creek Forest Preserve. Take the kids to Randall Oaks Zoo, where they'll be able to pet animals while touring the park. During the winter, get into the holiday spirit by skiing at Villa Olivia in Bartlett. All year round, families can experience the Santa-themed rides, live shows and petting zoos at Santa's Village Azoosment Park in East Dundee. Spend an afternoon golfing at the award-winning Highlands of Elgin or Bowes Creek Country Club. Check out State Street Market Shops for antiques and locally made trinkets and gifts. Elgin's diverse dining scene features over 100 restaurants to choose from.
Planner Perspective
I have been working closely this year with the Explore Elgin Area Convention and Visitors Bureau, and in this short time we have hosted a major international tournament and have landed the rights to host a second this December. Explore Elgin has been a close partner throughout all of these processes, and without them, I do not think I could have landed either tournament nor could I have done so on budget. The team at Explore Elgin go above and beyond for my every request, and I look forward to working with them in the years to come.
Team Handball Academy Lifezone: Craig Rot (Director)
Working with the Explore Elgin Area Convention and Visitors Bureau over the past year has been of tremendous value to our organization.    Having a single point of contact, Wendi Howard, has allowed us to clearly communicate our value to the community at large and develop a mutually beneficial relationship.   We are in the planning process  for 2019 and look forward to expanding our relationship with the bureau and the city.
Primetime Tournaments: Don May (Owner)
How to Get to Elgin
By Car: Elgin is located on Interstate 90 about 42 miles from downtown Chicago, 53 miles from Rockford and 103 miles from Milwaukee.
By Air: Fly into Chicago's O'Hare International Airport (approx. 30 miles) or Midway International Airport (approx. 50 miles).  Most major carriers service O'Hare, while Southwest and Delta airlines service Midway.
Contact Information
Company Name: Elgin Area CVB Sports Sales Manager: Ryan Cortez Phone: 847-695-7540 Email: ryan@exploreelginarea.com Website: exploreelginarea.com/plan/sports-event