With natural features in abundance to boost its outdoor offerings, Gaston County invites you to indulge your inner explorer.
Named after Supreme Court justice William Gaston, Gaston County emerged onto the scene with three cotton mills in the Antebellum South after early settlers first populated the area in the years before the Revolutionary War. Located mainly in the drainage basin of the Catawba River, the county features a number of geographical features in common with the rest of the region, where its abundance of river lands, gentle hills, creek valleys and isolated mountain ridges have made this an ideal destination for those who love the great outdoors.
While its natural features are certainly a draw for outdoor water and adventure sports, there's always a game of some kind when you're coming to the region, which has an established pedigree for hosting tournaments. Downtown Belmont, located on the east side of the county, will host the Santa Hustle North Carolina Half Marathon & 5K in December of 2019, while Harper Park to the north in Stanley hosted the NC Dixie Majors State Baseball Tournament in July. If you're in town for an event, consider a stay at any of Gaston County's fine lodging accommodations, including the Hilton Garden Inn, Courtyard by Marriott, and Hampton by Hilton.
CVB/Sports Commissions Services Offered
PR/Media Assistance
Signage
Site Visits
Transportation Assistance
Lodging Services
Welcome Bags/Gifts
Event Planning Assistance
Click on tab to see more information about a specific facility
Belmont Abbey College
As the home of the Crusaders, Belmont Abbey College competes in NCAA Division II athletics and won a national title in men's lacrosse in 2018. The university has many top-notch facilities and  recently underwent an overhaul of its Sports Performance Center to include new customized weight lifting equipment, new flooring, and a 1,350-square-foot artificial turf functional training area that serves all 39 men's and women's athletic programs. The Reidy Tennis Center behind Alumni Field boasts 11 tennis courts ready for tournament play.
Sports: All
Riverside Marina
Riverside Marina in Belmont combines all your summertime activities into one convenient central location, located on the banks of the Catawba River. Enjoy canoe, paddle board and kayak racing on the river and stop by Muddy River Distillery for a group tour in between events. A disk golf course, corn hole boards, horseshoe pits and a private covered shelter with an outdoor kitchen, grills and seating make this a wonderful venue whether you're in the water or on the shore. In August of 2019 the Marina helped host the Southeast Paddle Sport Championship Series—Bon Temps Paddle Battle on Wylie event.
Sports: Fishing, Boating, Cornhole, Disc Golf, Volleyball
George Poston Park
With 10 miles of multiuse trails looping around offshoot creeks of the Catawba River's south fork, George Poston Park combines outdoor adventure paths with conventional sport facilities. Four lighted softball/little league fields, four lighted soccer fields, a volleyball court, horseshoe complex, fishing lake with a pier and batting cages round out an exceptionally well-equipped property.
Sports: Baseball, Softball, Soccer, Volleyball, Horseshoes, Fishing, Mountain Biking
Poston Pump Track at George Poston Park
In addition to all the other great things going on at George Poston Park you'll find a 10,000-square-foot pump track, great for skateboarding, long boarding, blading and BMX biking. The track is open from 7 a.m. until sunset and hosted the Red Bull Pump Track World Championship Qualifier in September of 2019.
Sports: BMX
Martha Rivers Youth Complex
With more than 50 acres to work with, Martha Rivers Park features four lighted soccer fields, three lighted youth baseball fields, one lighted youth softball field, a scorers' tower, concessions, batting cages and restrooms. Walking trails loop around the outer edge of the baseball fields, while two large picnic shelters, a sand volleyball court, two horseshoe courts and more make this a prime stop when the weather is nice.
Sports: Football, softball, baseball, soccer
Rankin Lake Park
A community landmark since 1922, Rankin Lake Park is a favorite with families. The Park features an 80 acre lake with a 1.56 mile paved trail around its perimeter, as well as an 18 hole disc golf course, two horseshoe courts, trailheads and a connector to the Highland Rail Trail of the greenway systems and more. Boat rentals are available, as are fishing permits.
Sports: Disc Golf, Boating, Fishing
Robinwood Lake
As part of the Gaston County Family YMCA in Gastonia, Robinwood Lake opened in December of 2017 and accommodates many indoor and outdoor sporting events. Inside the facility, a running track and gymnasium built for basketball, as well as two pools, ensure usage year round, while river access outdoor provide plenty of opportunities for fishing and boating while the weather complies.
Sports: Basketball, Boating, Fishing, Swimming
Things to do in Gaston
The twin peaks of Pinnacle and Crowders Mountain provide challenging hikes, towering cliffs and stunning views of the surrounding landscape at Crowders Mountain State Park. The Park features 11 trails with various levels of intensity. A nine acre lake affords opportunities for canoeing and fishing, while backcountry camping is available at sites approximately one mile from parking areas.
Located in Charlotte, the U.S. National Whitewater Center is a haven for those who love outdoor adventure sports. Whitewater rafting, kayaking, canoeing, rock climbing, mountain biking and hiking are all available at the Center along the Catawba River. The Center also serves as an official Olympic Training Center for whitewater slalom racing.
Spread across 380 acres on the banks of Lake Wylie, Daniel Stowe Botanical Garden features luscious gardens, vibrant fountains, a conservatory dedicated to displaying tropical plants and orchids, a visitor pavilion, gift shop and nature walk.
Walk with dinosaurs through the Mesozoic Era, explore weird and unusual plants, animals and horror creations like vampires or zombies, or play with more than 1,000 building blocks, all at the Schiele Museum of Natural History and Planetarium.
Challenging exhibits and engaging public performances are the norm at the Gaston County Museum of Art & History, where the region's history is on display through a diverse collection of materials.
Planner Perspective
The Santa Hustle Race Series 5K and Half Marathon made its way to Belmont, North Carolina for the first time in December of 2018. We had the privilege to work with Brandon Black from GO Gaston NC. Brandon helped guide us through the process of working with the city as well as planning this event out with all necessary officials throughout Gaston County. He continues to be a very reliable professional and is quick to answer and resolve any questions or concerns that we may have. The Santa Hustle North Carolina 5K & Half Marathon proved to outperform other cities in only its first year and plans to keep growing for years to come. Continuing to work with Gaston County in the future will help this event grow larger and stronger due to how accommodating Brandon is in making sure an event can meet its goals and exceed expectations.
Aaron Del Mar, CEO, Santa Hustle Race Series
It has been a wonderful experience organizing the USA Qualifier for the Red Bull Pump Track World Championship along with Brandon Black and GO Gaston NC. I am more than confident that the event will exceed all of our expectations and will be a standout on our race calendar. We can't wait to bring the global series to North Carolina in conjunction with Brandon and his excellent team.
Maryke Zietsman, Communications & Athlete Manager, Red Bull Pump Track World Championship
How to Get to Gaston
By Car: North Carolina's convenient and growing Interstate highway system makes Gaston County easily accessible by car via various major highways. Cities in the Northeast, Midwest and Southwest can reach Gaston by I-40, I-77 and I-85. I-44 offers an important east-west link to Charlotte, just a 20-minute drive to Gaston.
By Air: With more daily flights per capita than any other airport in the nation, Charlotte Douglas International Airport (CLT) flies non-stop to over 130 destinations with over 650 flights per day. CLT hosts major airlines such as Air Canada, Delta Air Lines, Frontier Airlines, JetBlue Airways, Southwest Airlines, United Airlines and ViaAir.
Contact Information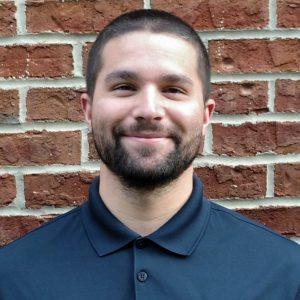 Company Name: Go Gaston NC
Sports Sales Manager: Brandon Black
Title: Business Development Manager
Telephone: 704-825-4044