White-Sand Beaches Make Daytona Beach an Incredible Sports Destination
This picturesque destination is home to miles
of beaches and a slew of great facilities
With 23 miles of iconic white-sand beaches, Daytona Beach is an idyllic place to host your tournament. Experience all the family beach fun to be had along the Atlantic coastline and indulge in Daytona Beach's famed arts scene, festivals and attractions, local eateries, shopping and golf. You can also venture out on day trips to explore Kennedy Space Center, Orlando and St. Augustine. 
Looking for fun activities nearby? Venture behind-the -scenes and discover what makes Daytona International Speedway the "World Center of Racing" with a track tour. For an "only in Daytona Beach" encounter, race fans will want to try the elite NASCAR Racing Experience where fans can drive or ride on the high banks at Daytona International Speedway.
The Museum of Arts and Sciences is a Smithsonian-affiliated museum and considered Central Florida's premier museum. Visitors can experience the beauty of art, the wonder of science and stories of history, along with an amazing collection of Coca-Cola® memorabilia. Daytona Lagoon is the area's premier waterpark and family entertainment center with over 12 water rides, a huge wave pool and various kiddie pools, fun in the sun for all ages comes easily here.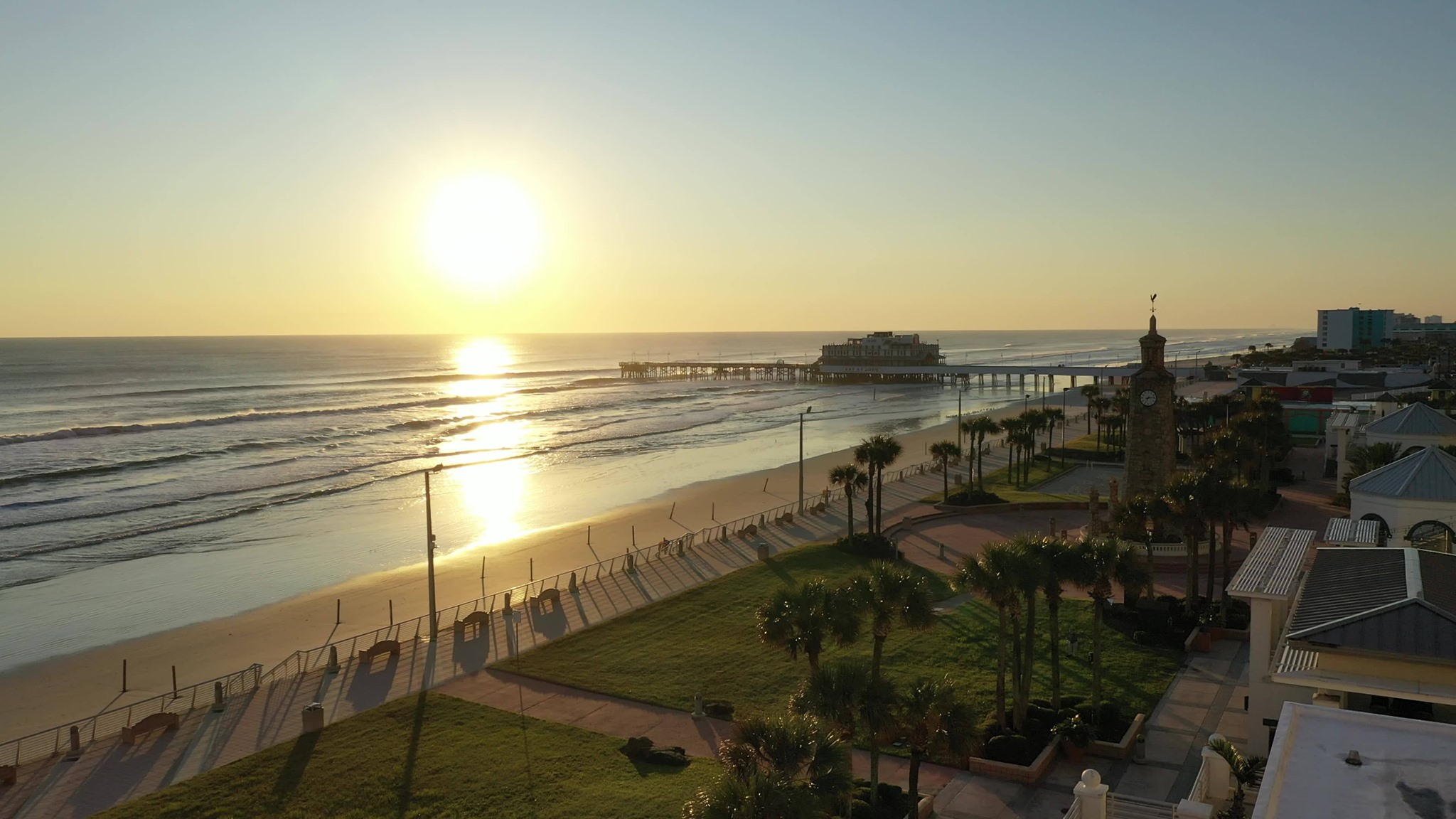 Brandon Little
Telephone: 386-255-0415
Website: www.daytonabeach.com/sports
Get a Planner's Perspective
Don't just take our word for it, hear what these planners had to say.
"Our customers love the atmosphere. The city of Daytona Beach is the perfect backdrop to recognize these young people for their hard work, dedication and talent," comments Bill Boggs, director of the NCA and NDA College Programs. In past years, those "customers" have included up to 300 teams and upward of 8,000 registered participants – with 10,000-15,000 spectators, many of them family members."
— Bill Boggs, Sr. Vice President – Varsity NCA/NDA Collegiate Cheer and Dance Championships
Find Your Perfect Daytona Beach Facility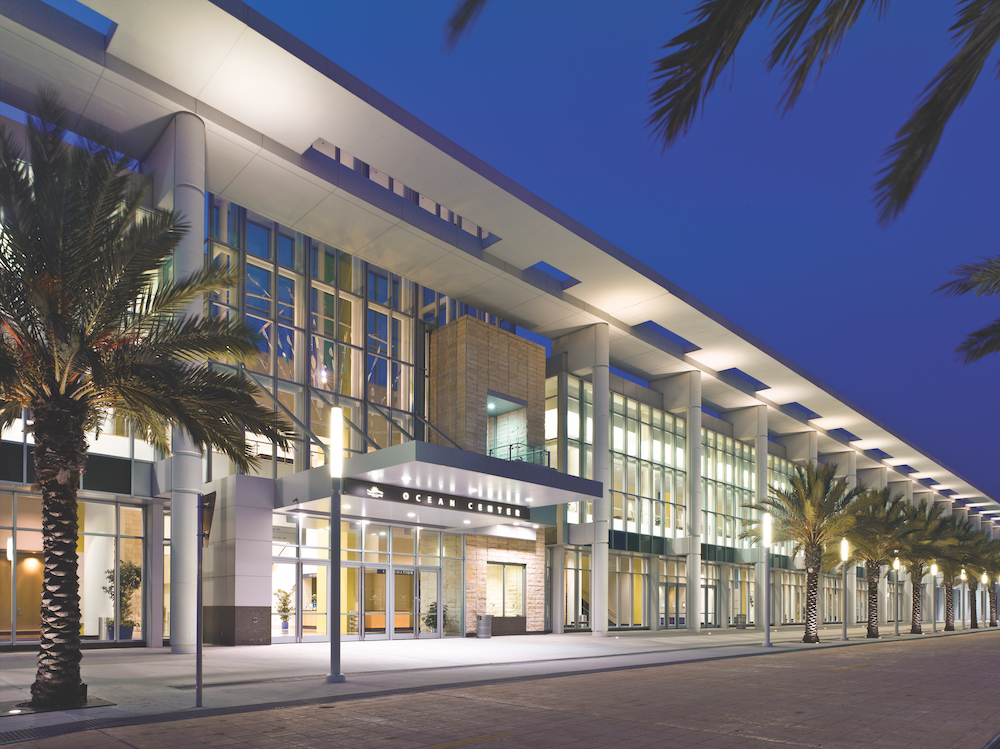 Ocean Center 
Sports Covered: Basketball, hockey, esports, judo, karate, volleyball and cheer/dance
The Ocean Center features more than 205,000 square feet of flexible indoor and outdoor meeting space and serves as the host site for major college basketball tournaments such as the Roman College Basketball Invitational postseason tournament. It is situated along 23 miles of white-sand beaches and conveniently located close to major hotels, popular restaurants, and entertainment options.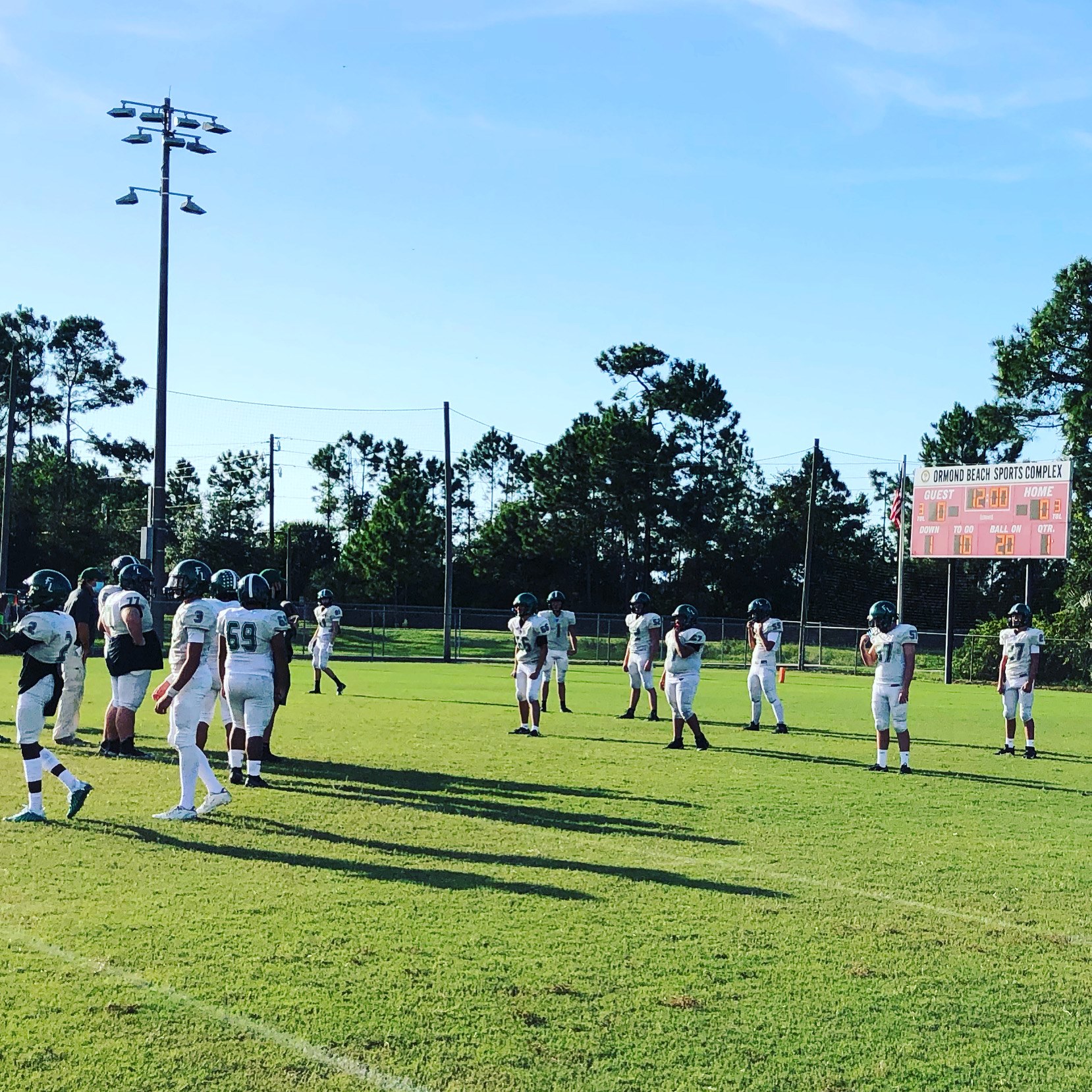 Ormond Beach Sports Complex
Sports Covered: Baseball, softball, soccer, football, T-ball
The Ormond Beach Sports Complex, as well as the Nova Community Park, has 25 fields, many of which are used for multiple sporting events. Currently, there are four T-ball fields, four full-sized baseball fields, five full-sized softball fields, nine full-sized soccer fields and three multi-purpose fields. The complexes host professional, national, regional, college and high school competitive and recreational events. The facilities' softball, baseball and soccer fields are designed for the many age groups which utilize them yearly. The "premier stadium" field plays host to soccer and football games for local high schools, Pop Warner football programs, and the Ormond Beach Soccer Club.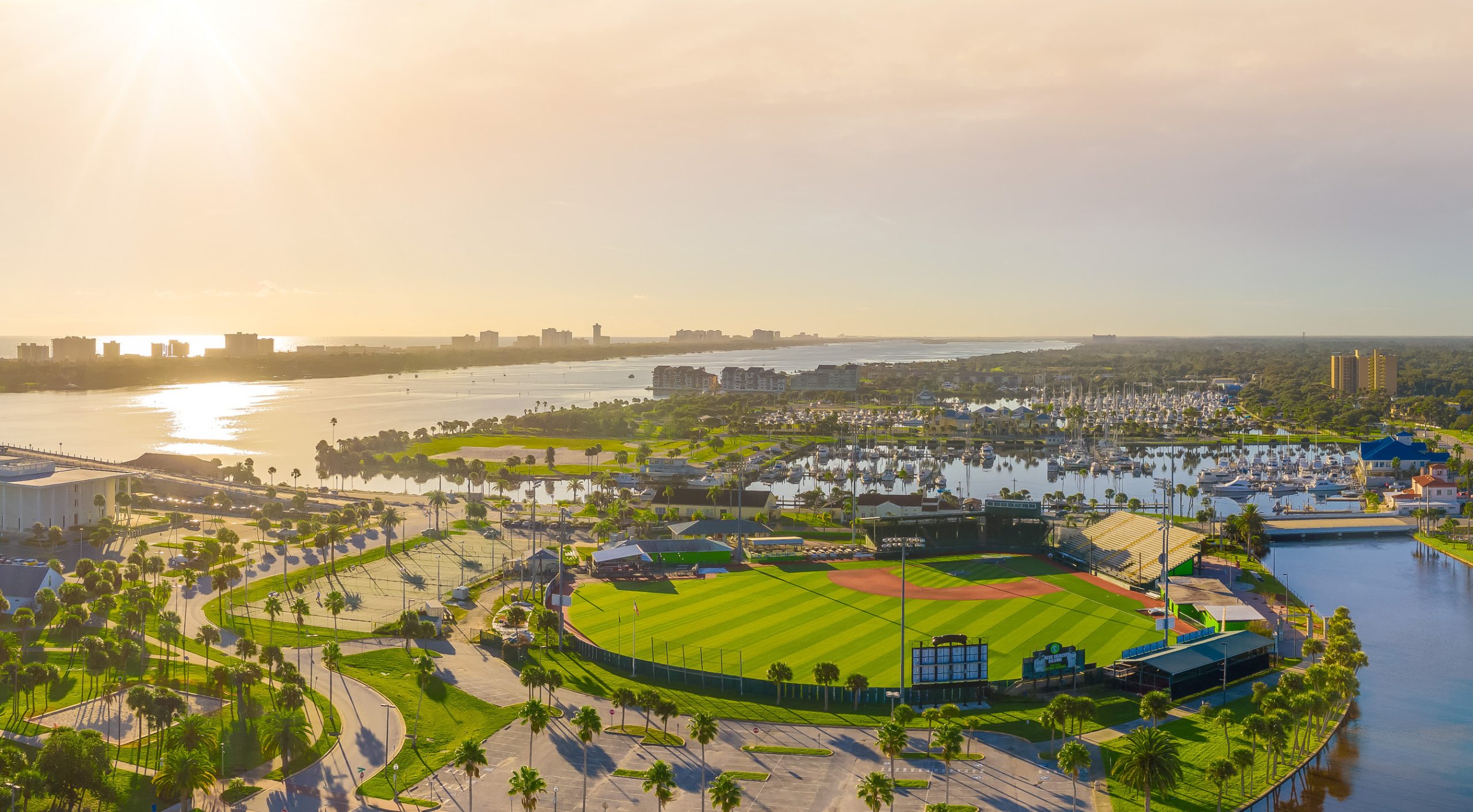 Jackie Robinson Ballpark
Sports Covered: Baseball
Jackie Robinson Ballpark is home to the area's minor-league baseball team, the Daytona Tortugas, a Cincinnati Reds affiliated team. The historic baseball park, which has a capacity of approximately 4,200, is the site where ground-breaking African American baseball player Jackie Robinson played in the first integrated Major League Baseball spring training game in 1946. The ballpark features a statue of Robinson, historical markers, a museum, and easy on-site parking.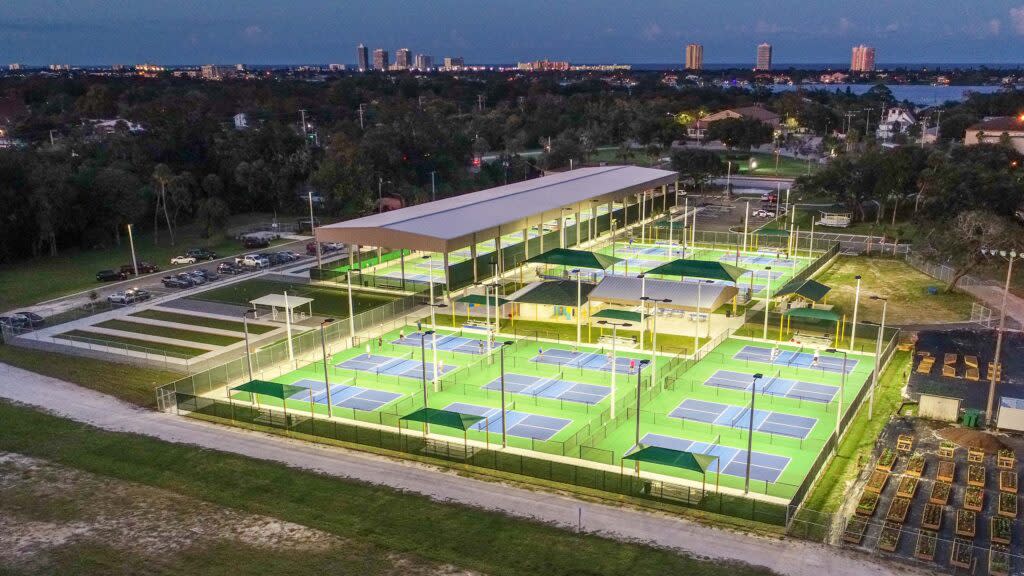 Pictona at Holly Hill
Sports Covered: Pickleball 
Pictona at Holly Hill is a 49-court pickleball facility serving the greater Daytona Beach area. The 49 courts include 12 undercover courts plus a covered championship court seating 1200 for pickleball events and 1600 for entertainment events. In addition, there is a restaurant (called the Kitchen), a concession stand (called The Depot), clubhouse, education center, and many other amenities open to our members and the general public.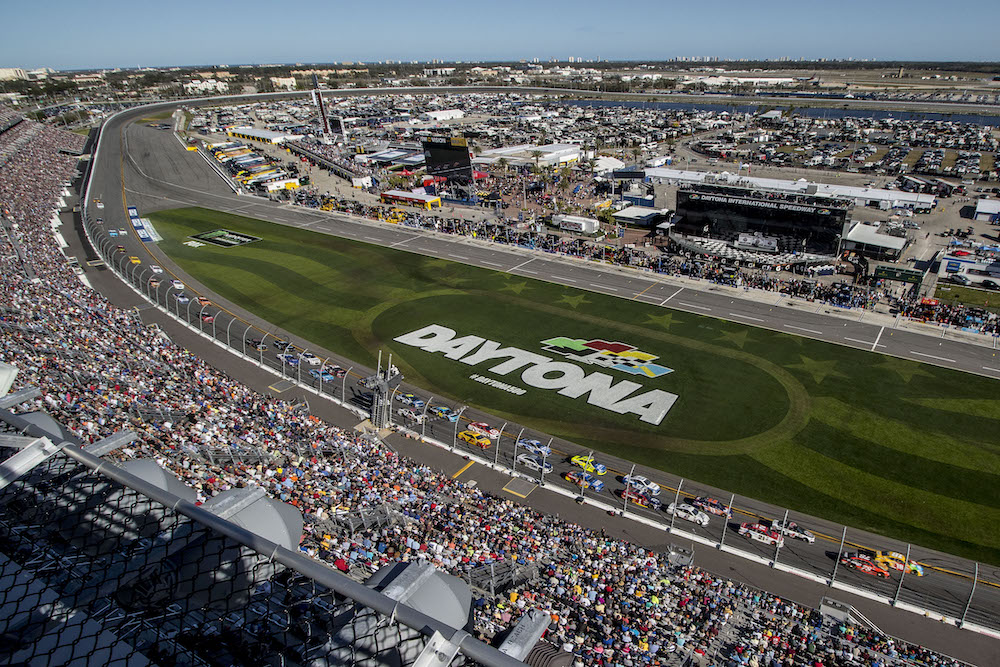 Daytona International Speedway
Sports Covered: Karting, soccer, esports, fishing, running
Daytona International Speedway completed a $400 million renovation project several years ago that transformed the "World Center of Racing" into a state-of-the-art motorsports facility. With a capacity of 101,000, improvements included wider, more comfortable seats, five expanded and redesigned entrances, 40 escalators and upgraded amenities throughout the 11 football-field size neighborhoods.