Deep Agricultural Roots Collide With Premier Sports Facilities in DeKalb County
With excellent facilities and a renowned university, DeKalb County is the perfect place to host your sports event
For a perfect getaway experience rich in history and cultural diversity, explore DeKalb County. Guests can soak in its natural beauty, hike, bike, camp, golf, fish, canoe or sled. Enjoy a relaxing wine tour or tasting and visit museums or shop for hidden treasures and antiques in its historic downtown shopping districts. Located only 60 minutes west of Chicago, DeKalb County offers affordable family fun all year long. 
Looking for fun activities nearby? Jonamac Orchard in Malta is a three generational family farm owned and operated by the McArtor Family since 1984. The apple orchard is part of the 105-acre farm in Northern Illinois, with over 20,000 apple trees.
Get a Planner's Perspective
Don't just take our word for it, hear what these planners had to say.
"The team at the DCCVB provides exemplary guidance and assistance in planning and promoting our events in DeKalb County. Whether it's identifying the appropriate athletic and conference facilities, helping secure hotel accommodations, recommending restaurants, or marketing our events, the DCCVB hands-on, professional approach is an integral component to the success of our events year after year.​"
— Shawn Lowe, Co-Chair Person and Soundstage Director at DeKalb Corn Fest Prosound Productions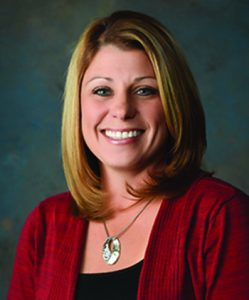 Cortney Strohacker
Telephone: 815-756-1336
Website: experiencedekalbcounty.com
Find Your Perfect Dekalb County Facility
Northern Illinois University Convocation Center
Sports Covered: Basketball, volleyball, gymnastics, wrestling
The Convocation Center in DeKalb, a 10,000-seat facility, hosts more than 200 events each year, including concerts, family shows, theatrical productions, commencement ceremonies, job fairs, trade shows and NIU Division I athletic events (basketball, volleyball, track, gymnastics and wrestling). The Convocation Center consists of 215,000 square feet, including more than 45,000 square feet of floor space. It boasts a seating capacity of 10,000. The $36 million arena brought a new focus on the west campus as a center for living and learning. 
Outdoor Recreation Sports Complex
Sports Covered: Softball, baseball, rugby, flag football, lacrosse, soccer, Ultimate frisbee
This multifaceted complex on the campus of Northern Illinois University features two softball fields (one for baseball), three rugby fields, eight flag football fields, five lacrosse fields, five soccer fields, eight Ultimate frisbee fields and multiple quidditch fields. The fields consist of multipurpose fields, natural turf, artificial turf, lighted fields and bleachers for spectators.
Sycamore Park District Sports Complex
Sports Covered: Soccer, softball, baseball, disc golf
Featuring multiple fields for soccer, softball, baseball, and a disc golf course, Sycamore Park District's sports facilities can host a variety of tournaments and events. The complex also features a paved walking path, picnic pavilion and storage building.