Discover DuPage For Your Next Sports Event
Premier venues and attractions build upon a rich history just outside of Chicago.
The DuPage Sports Commission is building on the rich tradition of competition in DuPage County, combining state-of-the-art facilities with top-notch attractions to position itself as the premier destination to host regional and national competitions year-round. Located just outside of Chicago near O'Hare and Midway International Airports, its 38 communities include more than 100 hotels.
Looking for fun activities nearby? With 222,000 live plants and 16 miles of hiking trails on its 1,700 acres, The Morton Arboretum is an impeccable setting for a leisurely stroll or an active adventure. Located at the former 500-acre estate of Colonel Robert R. McCormick, Cantigny Park is home to a top-ranked, 27-hole golf course, vast formal gardens, and two museums. Enjoy beautiful landscapes and learn about the history of World War I.
With 60 forest preserves and 26,000 acres of land, the Forest Preserve District of DuPage County offers ample opportunity for recreation, conservation, and education. The Forge: Lemont Quarries is a state-of-the-art adventure park designed to deliver year-round activities for adventurers of all ages. It features a versatile and wide-ranging mix of activities in a natural landscape.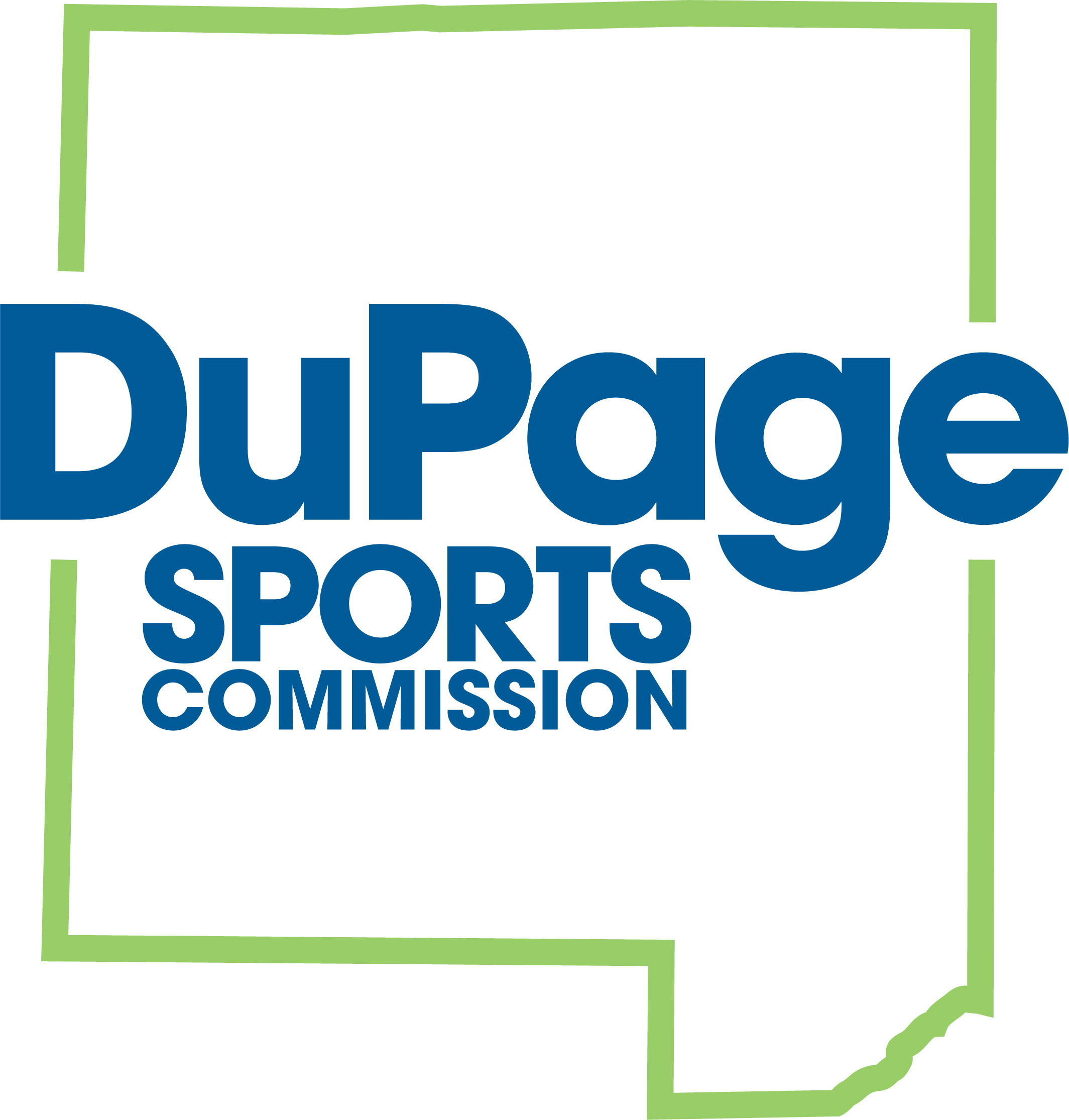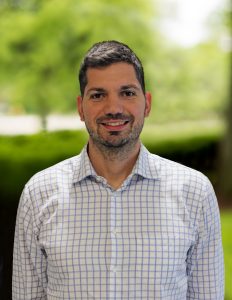 IGOR BAKOVIC
Director of Sports
Find Your Perfect Dupage Facility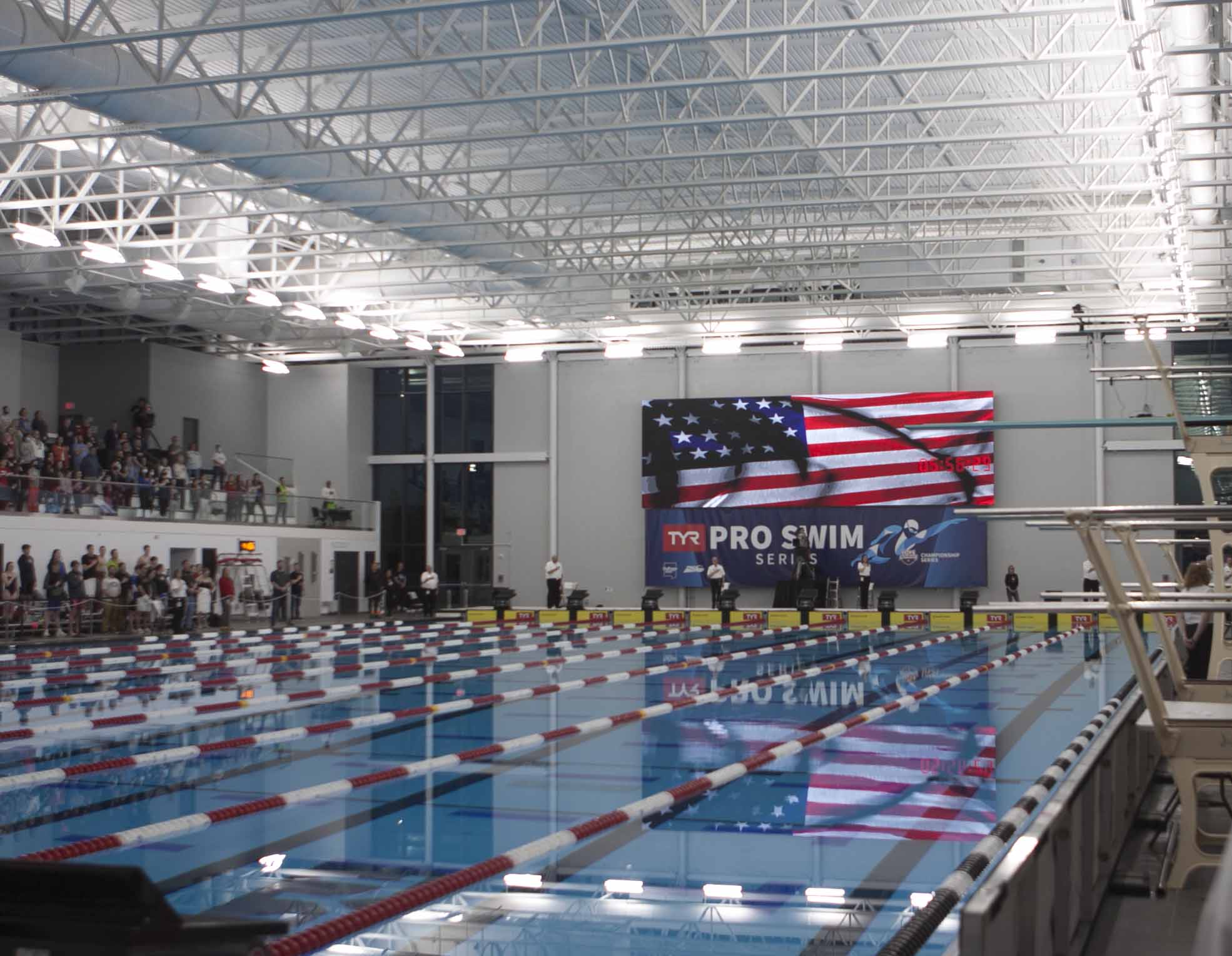 FMC NATATORIUM AT TY WARNER PARK​
Sports Covered: Swimming, Water Polo, Artistic Swimming, Diving
Located in Westmont, the FMC Natatorium at Ty Warner Park is a state-of-the-art, 71,000 square foot aquatic facility built to host regional and national events. The natatorium features a 50-meter Olympic-size competition pool and a training pool. Other amenities include spring boards, locker rooms, weight and strength and conditioning rooms, concession stand, swim shop, and a party room.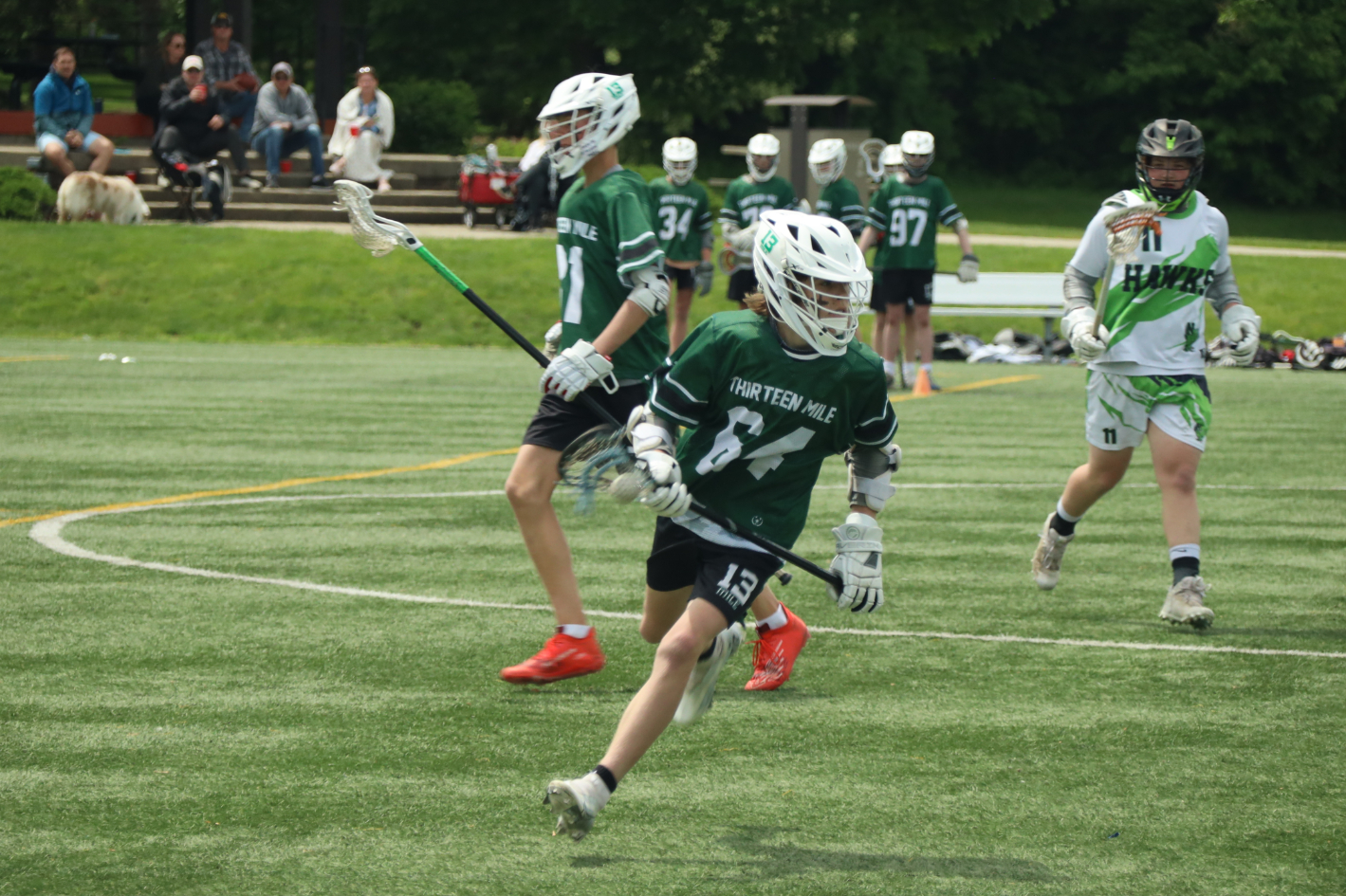 OAK BROOK FIELDS
Sports Covered: Soccer, Lacrosse, Football, Ultimate Frisbee
Located in the upscale Village of Oak Brook, these outdoor Park District fields offer a premiere location for sporting activities such as soccer, lacrosse, football, ultimate frisbee and more. With amenities that include lighting, these fields can accommodate large tournaments with multiple age groups. There is also a community center for swimming, basketball, and fitness and an outdoor trail. 
STARDUST BOWL​
Sports Covered: Bowling
Featuring 84 consecutive lanes, Stardust Bowl is one of the largest bowling venues in the U.S. and has hosted numerous national events. A staple in Addison for more than 50 years, the center also features a brand-new state-of-the-art video gaming lounge, four lounges, a banquet facility, a ProShop, and a state-of-the-art sound and lighting system with bumper bowling perfect for young bowlers.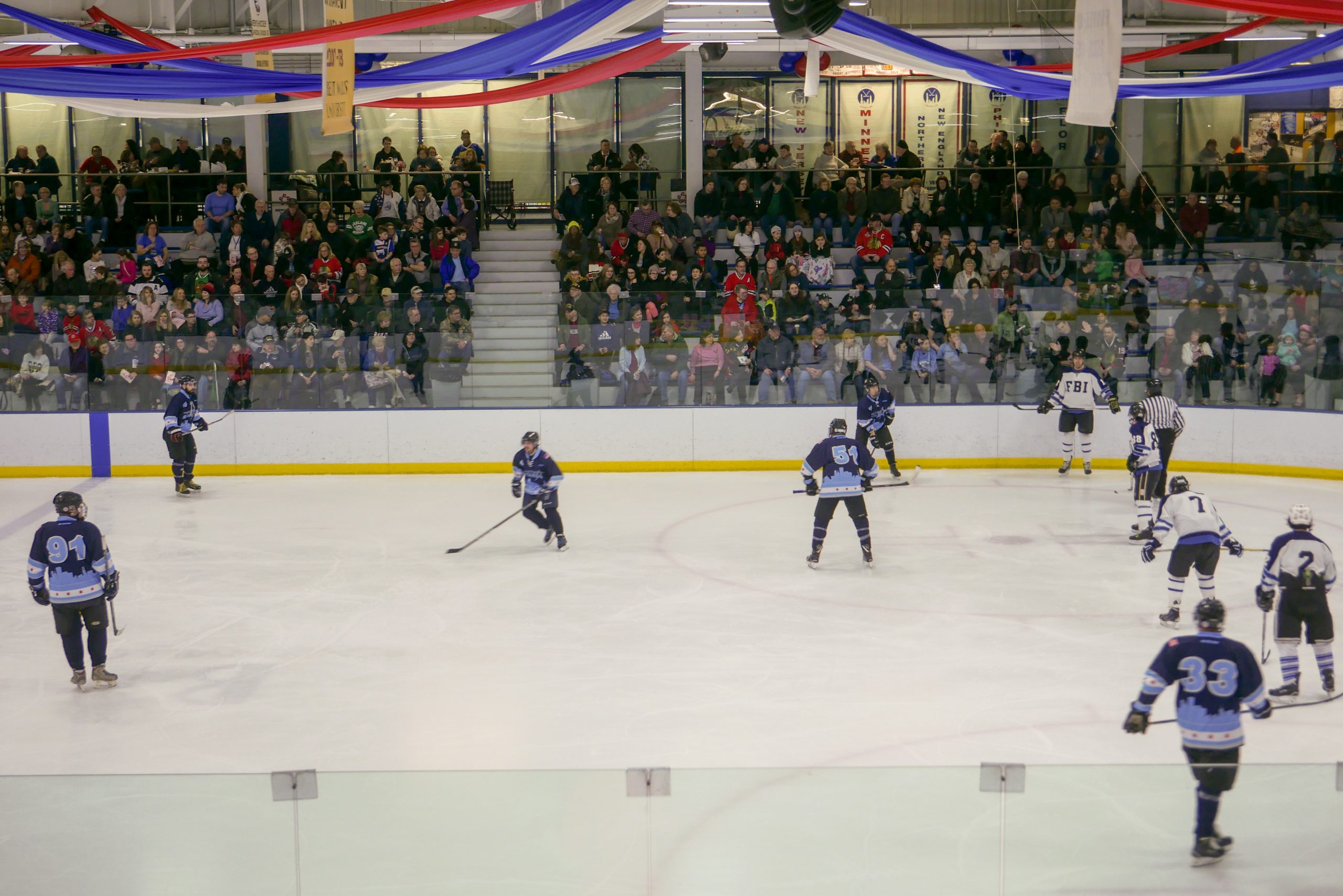 Ice Arenas
Sports Covered: Hockey, Ice Skating
DuPage has over a dozen sheets of ice for tournaments and competitions among several different facilities including Edge Ice Arena, Seven Bridges Ice Arena, Center Ice of DuPage, Darien Sportsplex, and Addison Ice Arena. These skating surfaces can accommodate practices, games, competitions, shows, and public skates.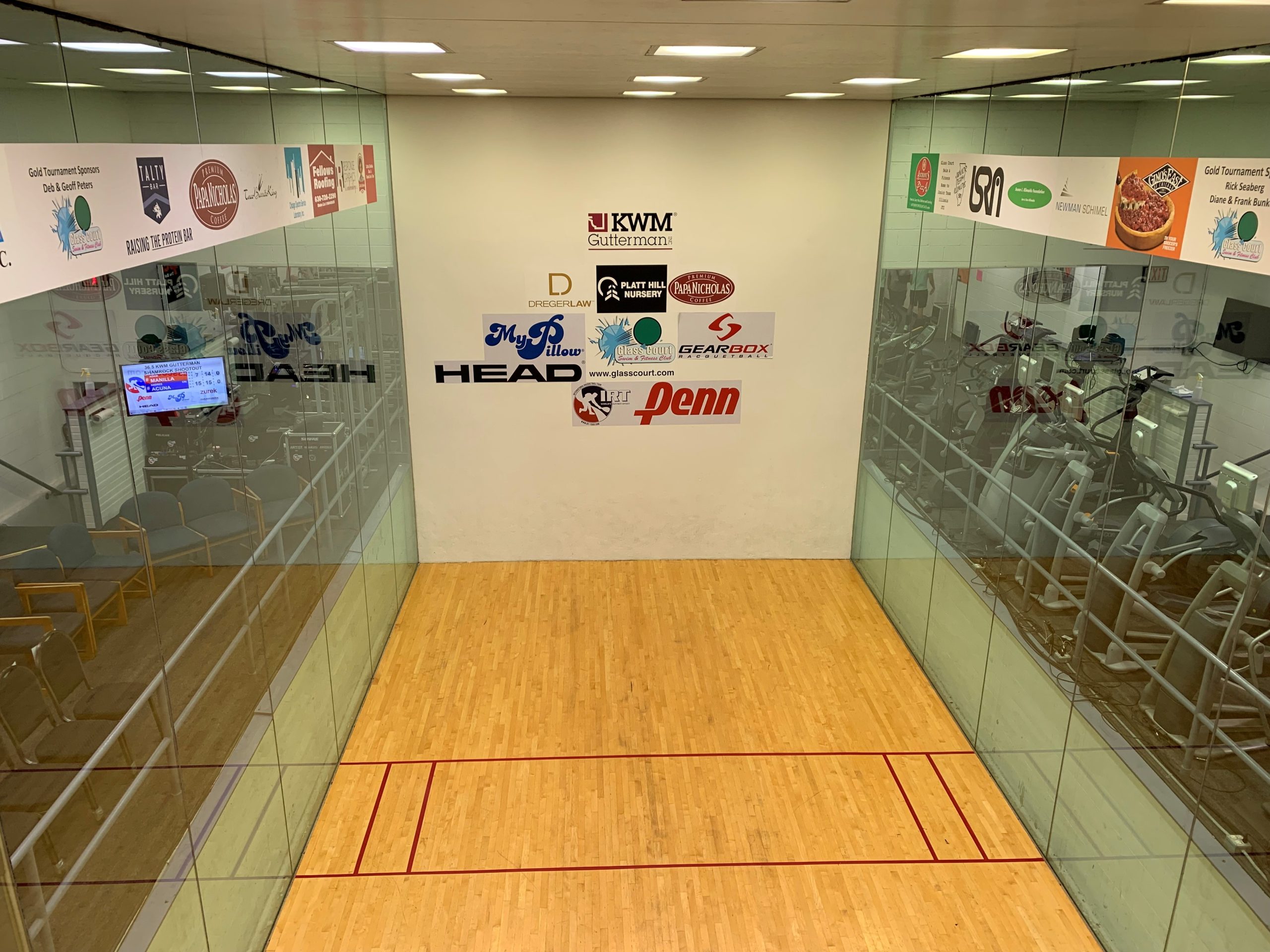 GLASS COURT SWIM & FITNESS CLUB
Sports Covered: Racquetball, Fitness, Swimming
Glass Court Swim & Fitness has eight full-size racquetball courts and has hosted multiple major events including the Annual International Racquetball Tour Shamrock Shootout (IRT), which features 200+ male players competing in a top tier event. On the women's side, Glass Court has hosted the Pro Am Turkey Shoot, an annual tournament which is part of the Ladies Professional Racquetball Tour (LPRT).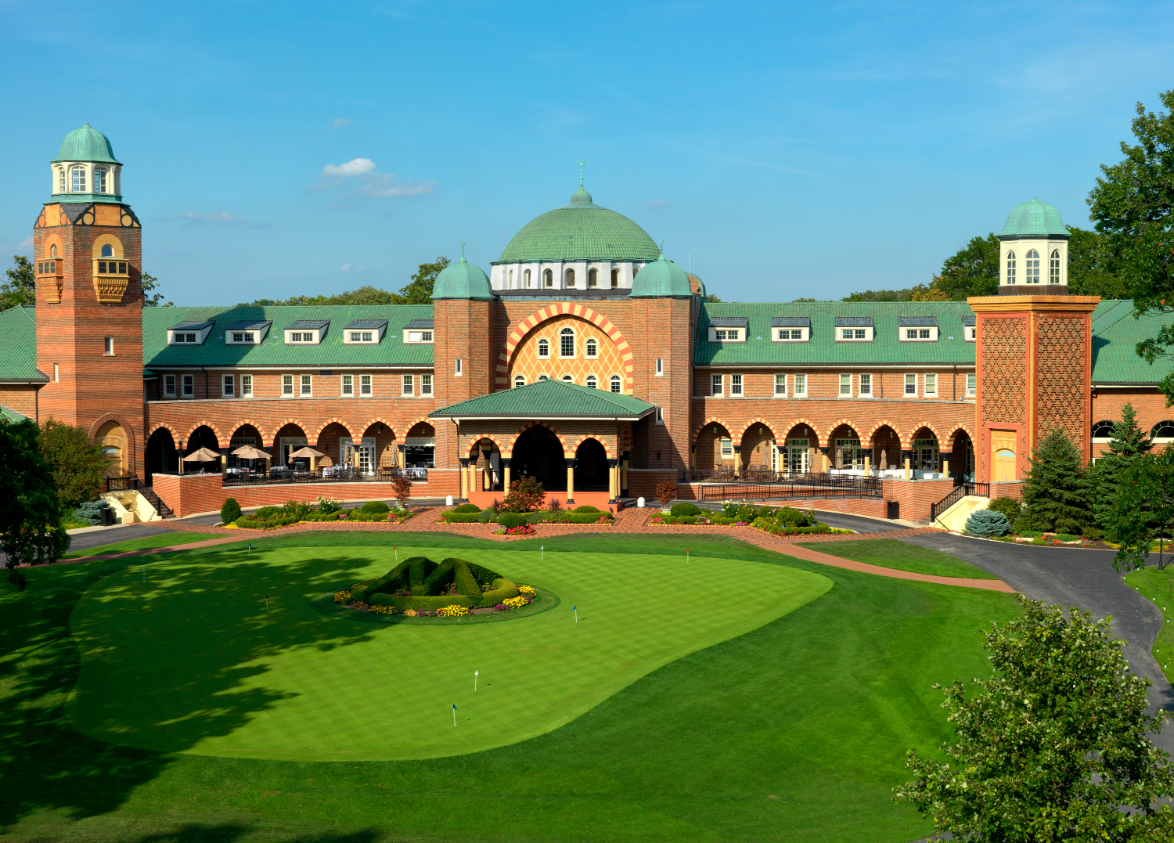 MEDINAH COUNTRY CLUB
Sports Covered: Golf, Home to Presidents Cup in 2026
Medinah Country Club has a history of hosting major tournaments, a tradition of incomparable golf and a legacy of families coming together through generations making it a Platinum Club. Medinah offers three world-renowned golf courses and the highest quality facilities and family-oriented amenities to both its members and honored guests. With 18-hole golf courses available for daily member play, each course offers its distinct challenges.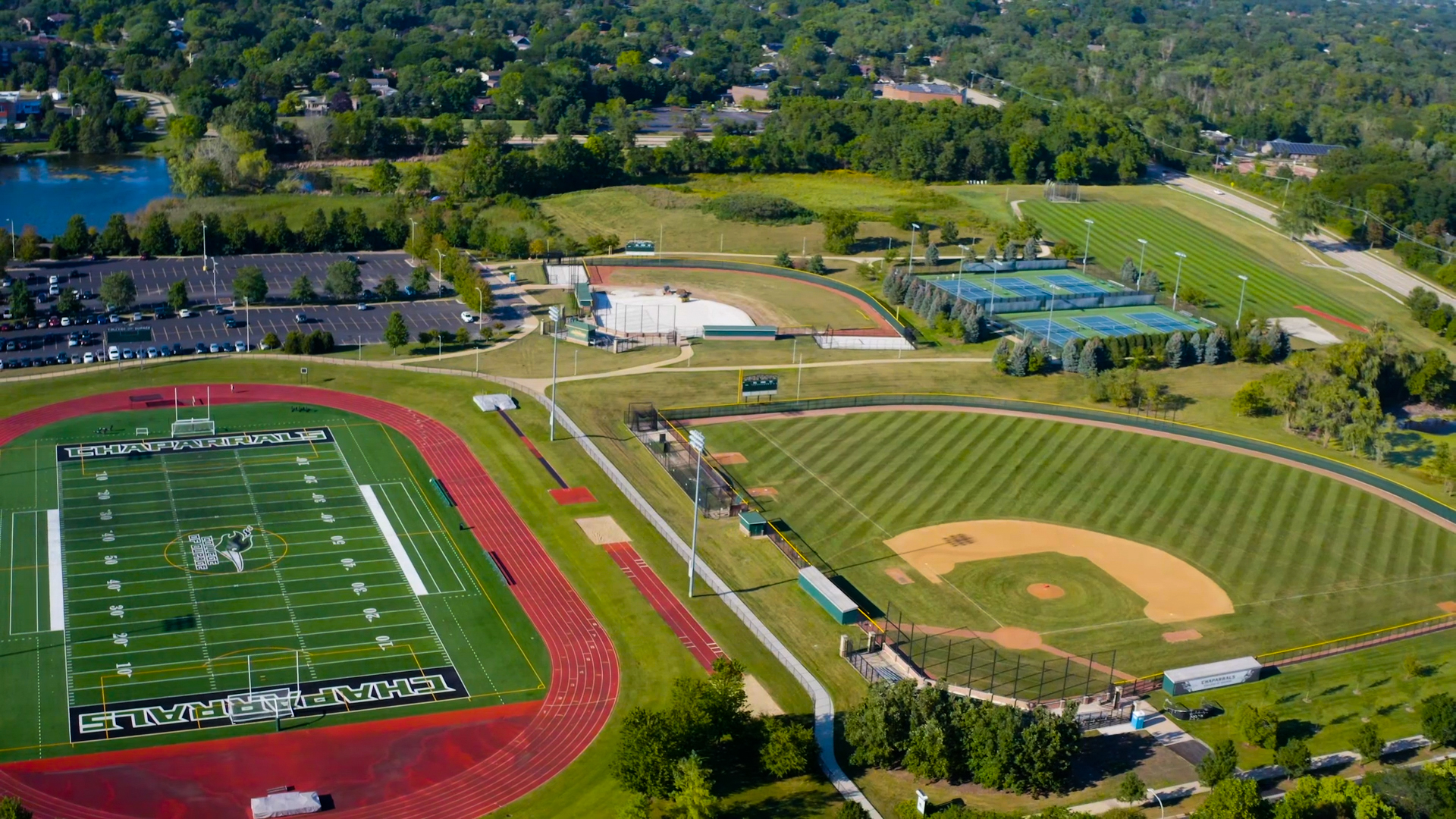 College of DuPage 
Sports Covered: Football, Volleyball, Track & Field  
This premier institution — the second largest provider of undergraduate education in Illinois — is also noteworthy for football. Following the successful run as host of the National Junior College Athletic Association's (NJCAA) Red Grange Bowl since 2016, COD's Bjarne Ullsvik Stadium will now be home to the NJCAA Division III Football National Championship, with the first title game played December 2021. 
WESTIN LOMBARD​
Sports Covered: Events, Meetings/Conferences
An empowering experience awaits you at The Westin Chicago Lombard, a dynamic destination for business travelers and vacationing families. The Westin offers 39,000 square feet of venue space, including an expansive ballroom. This venue has played host to USA Powerlifting, USA Weightlifting, gymnastics, competitive dance events and more.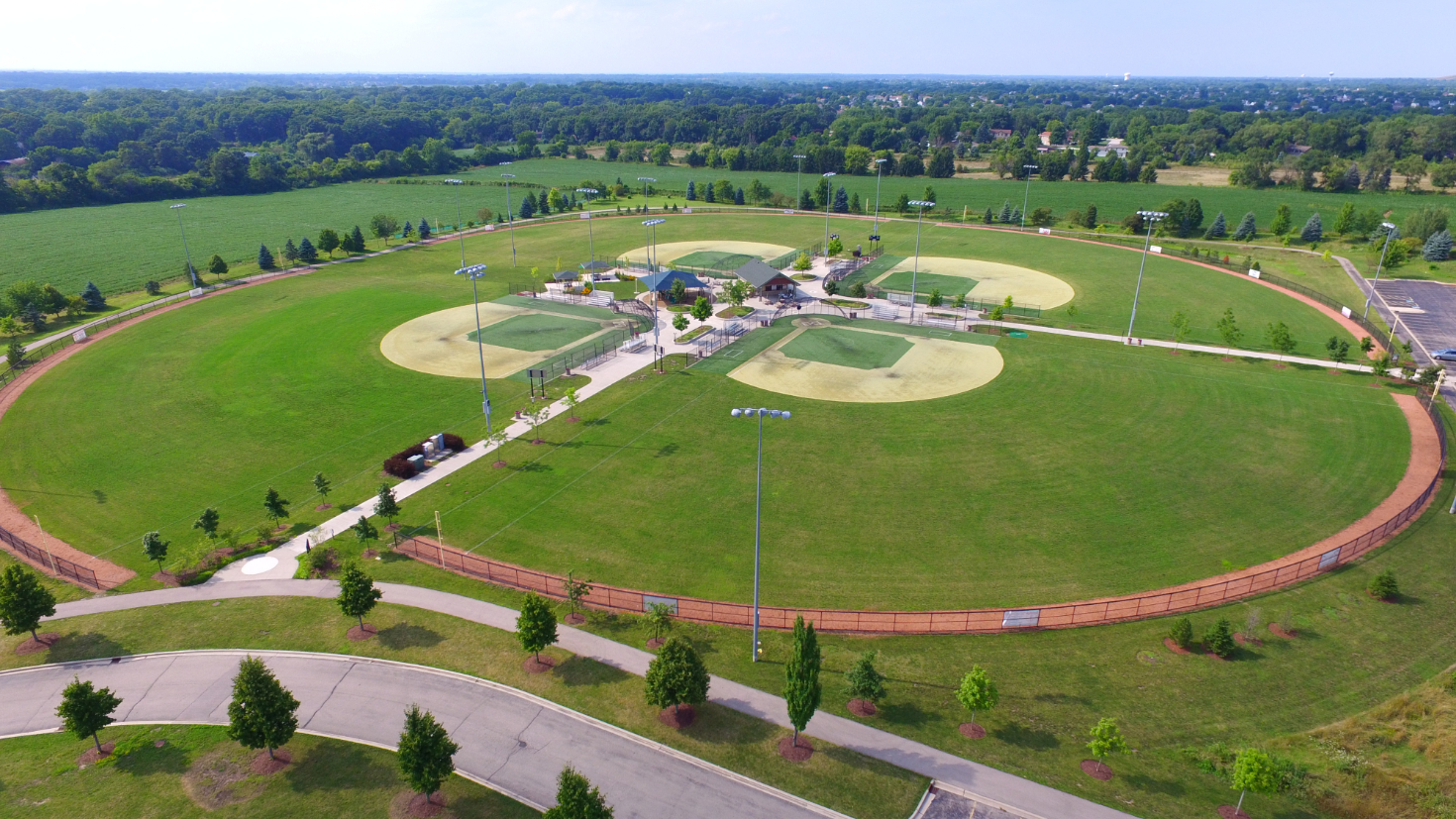 MCCASLIN PARK
Sports Covered: Baseball, Softball  
A robust, multi-use park and facility, McCaslin Park originally opened in 2002. In 2010, the park received a $3.5 million redevelopment. The park resides on 32 acres of land and features four baseball diamonds with artificial turf infields, lighting and bleachers. The ball fields serve adult and youth baseball and softball leagues and tournaments, a variety of youth camps and family special events. A concession stand with shaded seating is open during the season. A paved trail encircles the ball fields and connects to neighboring trails, a large playground, splash pad and a Bankshot basketball court.