Experience is Everything in the Great Rivers & Routes Region
Create exciting memories where majestic rivers and roads meet
GREAT RIVERS AND ROUTES, ILLINOIS
Two of America's most iconic roads meet at the confluence of three of the country's amazing rivers, providing an amazing backdrop to the Great Rivers and Routes region of southwest Illinois, located just across the Mississippi River from St. Louis. Here you can find numerous outdoor attractions for adventure-seekers of all ages who can experience the region's scenic beauty and outdoor recreation opportunities.
Looking for fun activities nearby? A UNESCO World Heritage Site located in Collinsville, Cahokia Mounds preserves 2,000 acres of archeological remains of the Mississippians. View the award-winning movie in the Interpretive Center and climb the 147 steps to the top of Monk's Mound – the largest man-made mound north of Mexico.
Edison's Entertain Complex, located in Edwardsville, this complex features 12 lanes of boutique bowling, a 4,000-square-foot laser tag arena and a 65-plus game state-of-the-art arcade. Grafton Zipline Adventures: With seven zip lines of various heights, lengths, and speeds, thrill seekers of all ages can enjoy hours of fun.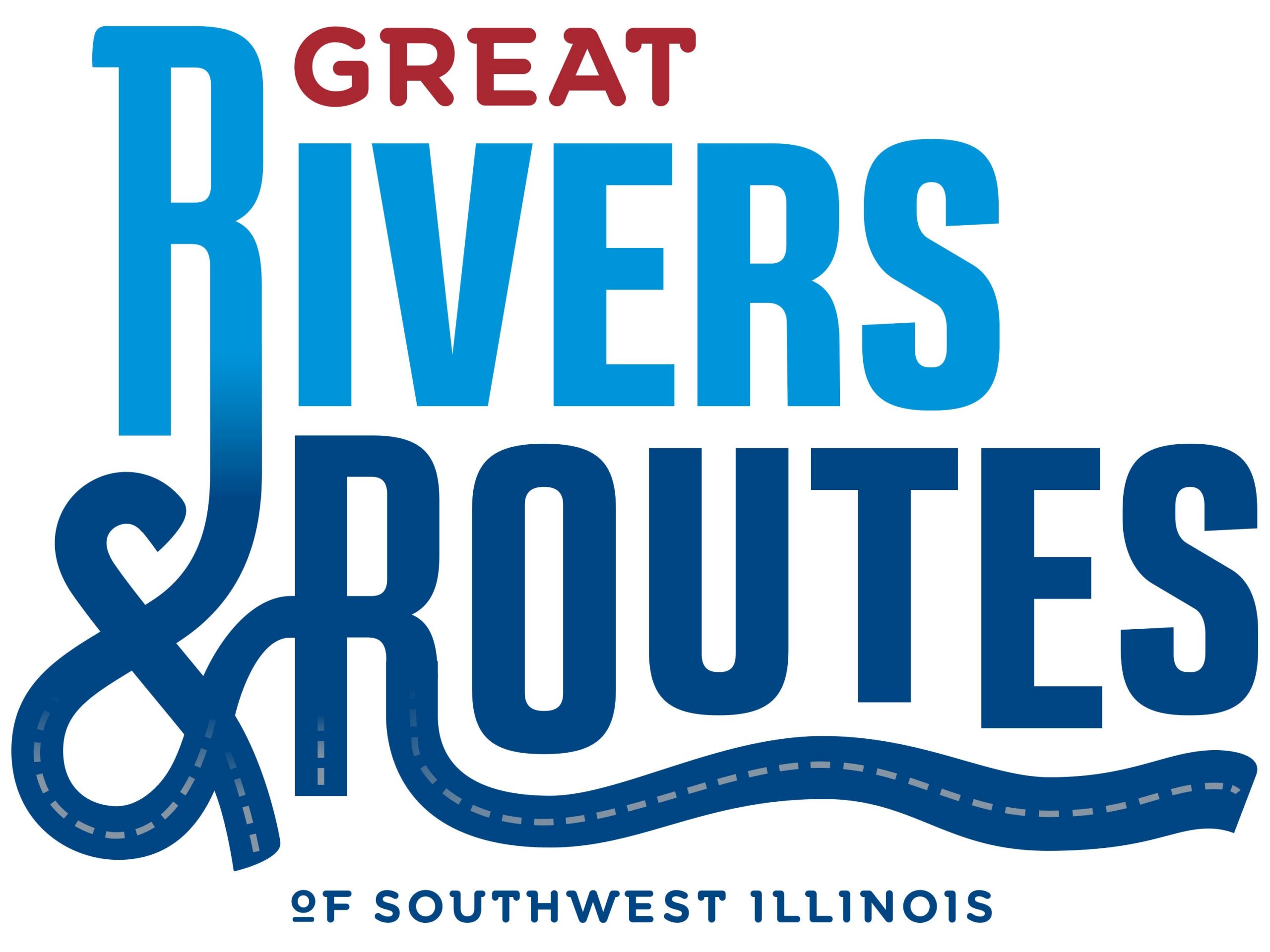 Find Your Perfect Great Rivers & Routes Facility
PLUMMER FAMILY PARK (EDWARDSVILLE)
Sports Covered: Baseball, Softball, Pickleball, Lacrosse, Soccer, Football
This new, 83-acre, tournament-quality facility features four lighted, full synthetic turf baseball/softball fields, 12 pickleball courts with lights and sun shades, and six multisport fields that are perfect for lacrosse, soccer, football,
spikeball, ultimate frisbee, and more. The park also features a playground, concession stand, and paved walking trails.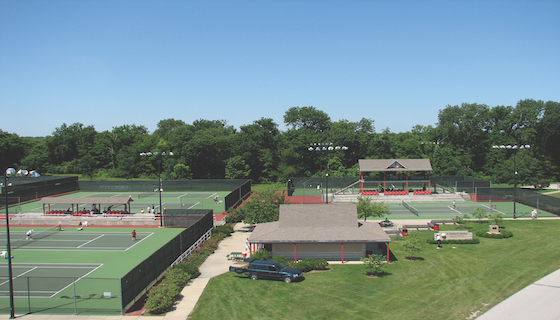 GORDON MOORE PARK (ALTON)
Sports Covered: Tennis, Golf, Softball, Football, Baseball, Softball
There is something for everyone at this 704-acre park, which is home to eight tennis courts, 10 ball diamonds, a 27-hole golf course, six picnic areas, six play areas, 19 soccer/football fields, and a kids' interactive fountain. Lloyd Hopkins Field is home to the new Prospect League baseball franchise, the Alton River Dragons.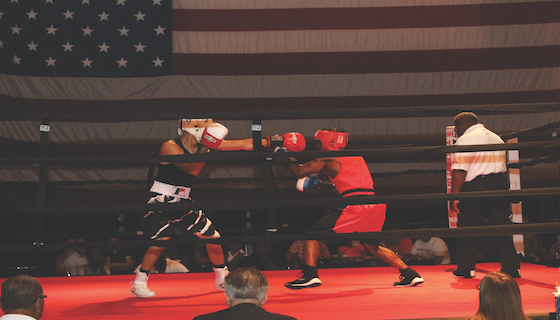 GATEWAY CONVENTION CENTER (COLLINSVILLE)
Sports Covered: Meetings, Dance, Cheer, eSports, Wrestling
Conveniently located within 10 minutes of Downtown St. Louis and adjacent to major interstates, this highly accessible and versatile facility is perfect for gatherings both large and small with 23 meeting rooms. Featuring 50,000 total square feet, this multi-purpose convention center boasts outstanding services.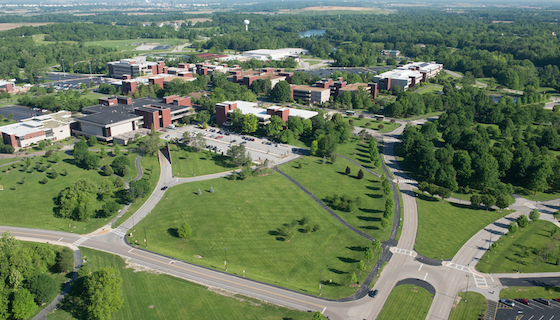 SOUTHERN ILLINOIS UNIVERSITY EDWARDSVILLE (EDWARDSVILLE)
Sports Covered: Tennis, Cross-Country, Baseball, Softball, Soccer, Basketball, Volleyball
The Southern Illinois University Edwardsville campus is home to an array of venues, including synthetic turf and grass playing fields, a six-court outdoor tennis facility, the SIUE Cross County Course which can host 5K-10K races, Cougar Field (softball), Simmons Baseball Complex and Morris University Center (conferences, banquets). The Vadalabene Center features an indoor hardwood surface and a seating capacity over 4,000 and hosts basketball, volleyball and wrestling. Ralph Korte Stadium seats 3,000 and features a turf soccer field and an eight-lane track.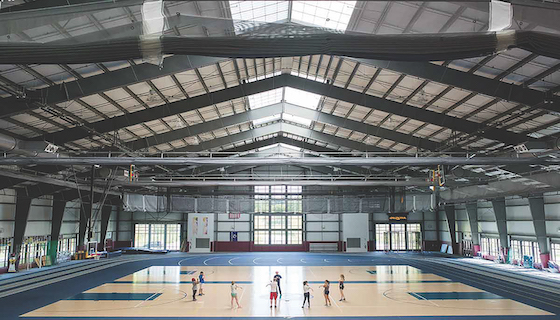 PRINCIPIA COLLEGE (ELSAH)
Sports Covered: Track, Basketball, Volleyball, Swimming
Principia College offers numerous pristine athletic facilities including the Coach Crafton Athletic Center (indoor track and field, basketball, volleyball), the Natatorium (swimming), Hay Field House (basketball, volleyball), the Indoor Tennis Center, which also has six outdoor courts, Clark Field (football, rugby, outdoor track and field), and Cheatham Stadium (baseball).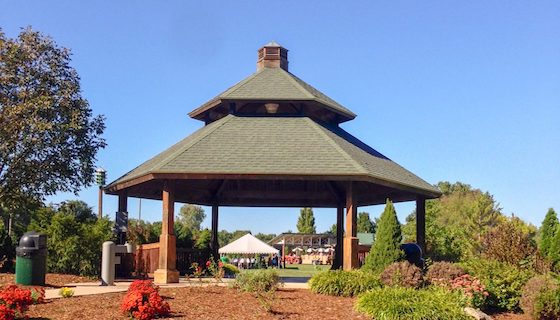 GLAZEBROOK COMMUNITY PARK (GODFREY)
Sports Covered: Soccer
This park features five 7 v 7 soccer fields and two 6 v 6 fields. It will be adding two lighted astroturf soccer fields.