Lynchburg Virginia is Filled with History
This picturesque Virginia city is a beautiful combination of classic and modern, and is a haven for sports fans of all ages
Lynchburg, Virginia is popularly regarded as a city filled with history and incredible views. It is also home to a wide variety of activities that will appeal to groups of any age. From engaging interpretive sites, like Point of Honor Historic Home, to a thriving downtown filled with shops, restaurants and art, Lynchburg has something for everyone.
With James River Adventures, guests can cruise the city's riverfront and within minutes be in a beautiful, natural river setting teaming with fish, birds and other wildlife.
The award-winning, hands-on Amazement Square Children's Museum offers four floors of interactive exhibits designed to make learning fun. Guests can paint on walls, explore life on a farm and create a rainstorm over downtown Lynchburg.
Liberty Mountain Snowflex Centre specializes in year-round mountain activities. Blast down tubing runs or ski/snowboard in all four seasons on Snowflex slopes. It also offers one of the prettiest sunset views around.
A National Historic Landmark, Thomas Jefferson's Poplar Forest was designed by Thomas Jefferson as his personal retreat. Experience the natural beauty and architectural wonders of Poplar Forest and connect with history.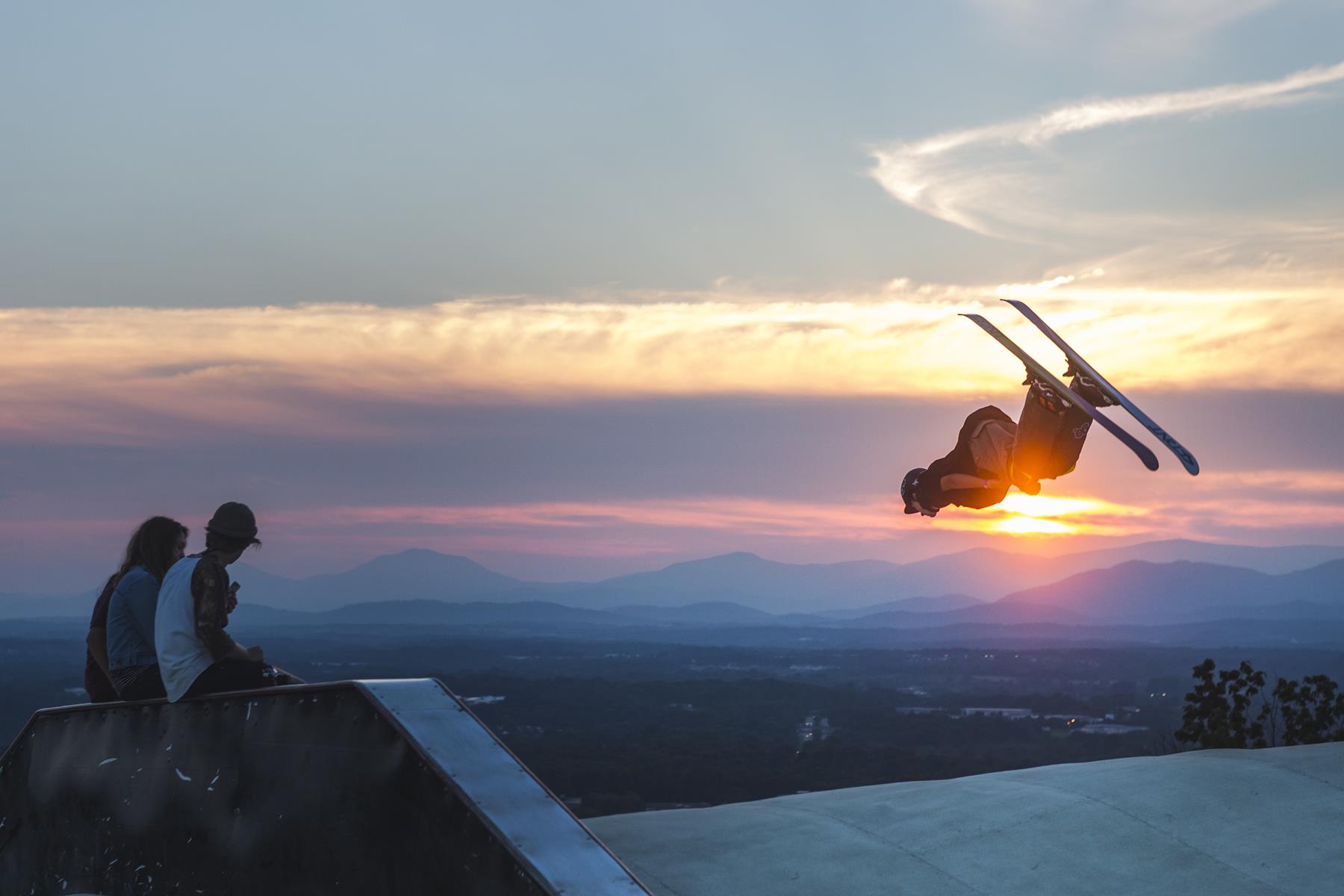 Get a Planner's Perspective
Don't just take our word for it, hear what these planners had to say.
The experienced staff at the Virginia Amateur Sports organization held a hugely successful 2019 State Games of America. The City of Lynchburg welcomed us with open arms and we still receive compliments from our athletes on Lynchburg's first-class facilities. I would highly recommend event planners take a serious look at hosting their event in the Lynchburg, VA area.
Eric Engelbarts, National Congress of State Games President
Find Your Perfect Lynchburg Facility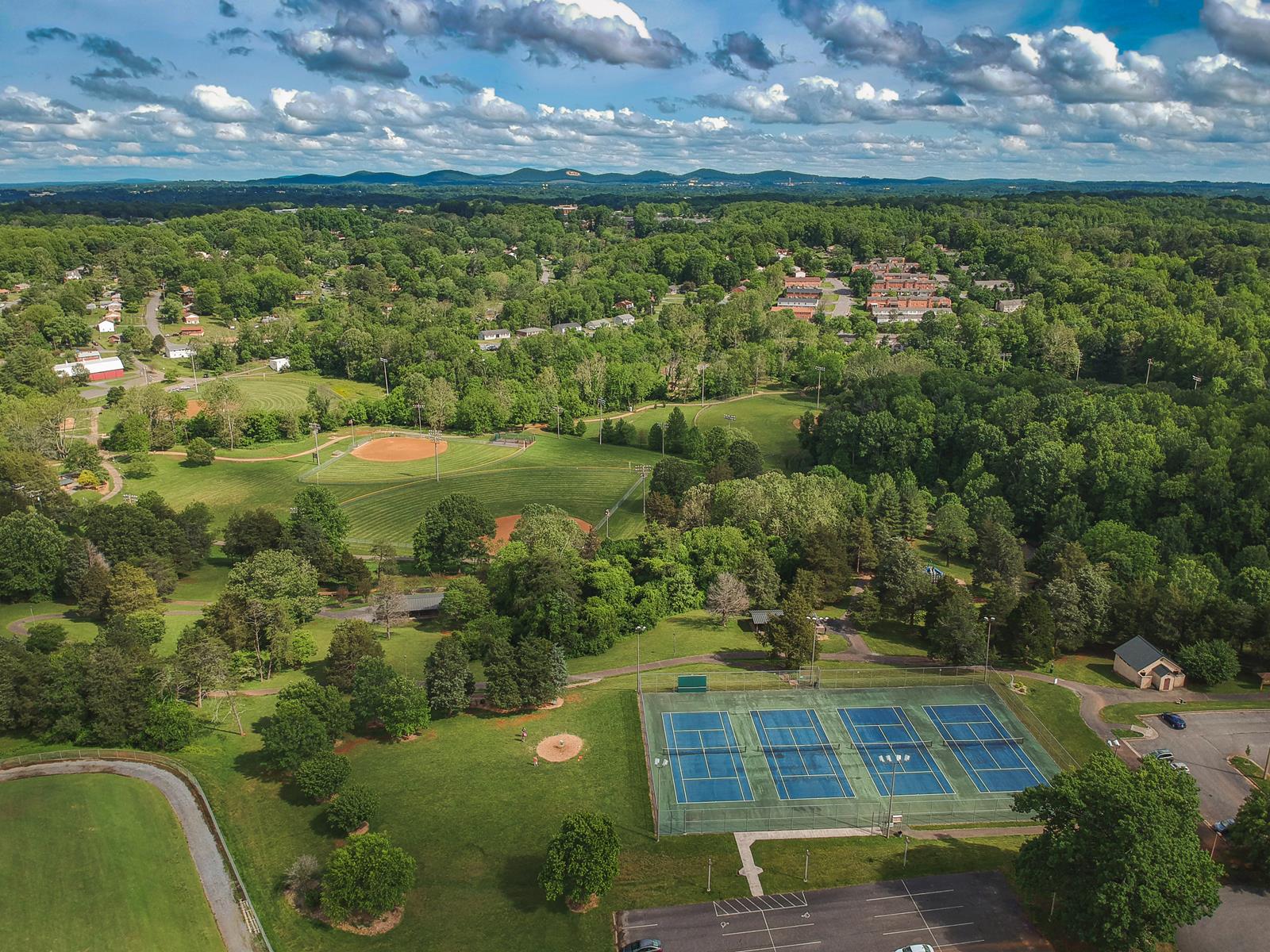 Peaks View Park
Sports Covered: Baseball, Softball, Disc Golf, Soccer, Tennis, Fishing, Football, Lacrosse, Field Hockey, Mountain Biking, Rugby
The second largest park in Lynchburg, Peaks View Park offers both passive and active recreation for the entire family. The park has three lighted tennis courts, seven multi-purpose fields (soccer, football, softball and baseball), volleyball courts, a basketball court, mountain bike trails and a disc golf course. The park also has a popular playground and is ADA compliant. Peaks View Park was opened in 1983 with improvement activities concluding in 1986.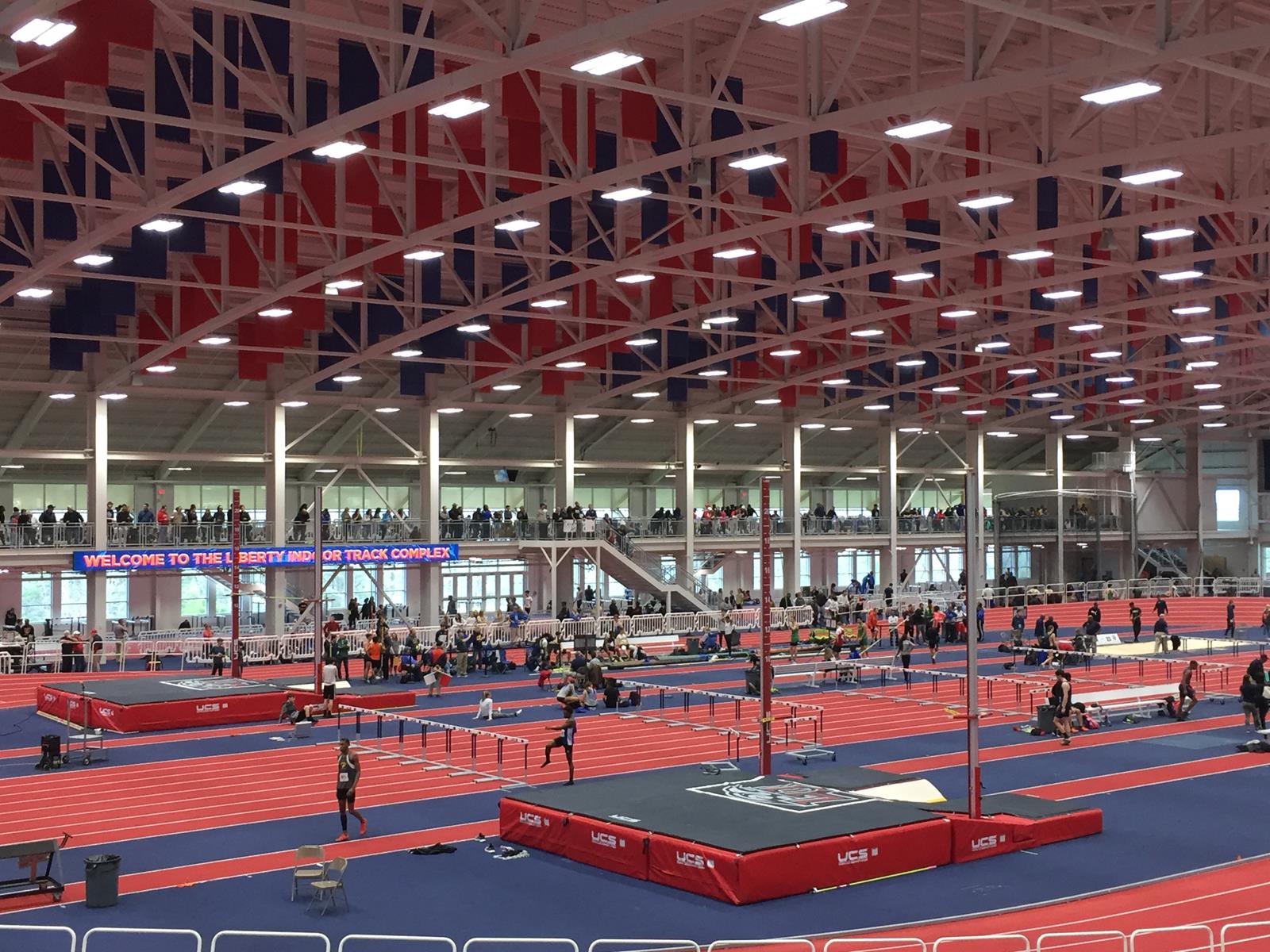 Liberty Indoor Track & Field Complex
Sports Covered: Track, Field, Judo, Jujutsu, Ninja Challenge, Tae Kwon Do, Wrestling, Aquathon
Liberty added a state-of-the-art indoor track facility to its list of athletic complexes when the Liberty Indoor Track Complex opened in January 2017. The 169,000-square-foot complex features a dynamic track, which is one of only a handful of tracks in the country to offer a six-lane, 20-meter, hydraulically blanked oval. The complex is 425 feet long by 300 feet wide and includes room for all six field events, with the weight throw, shot put and high jump pits located outside the track oval.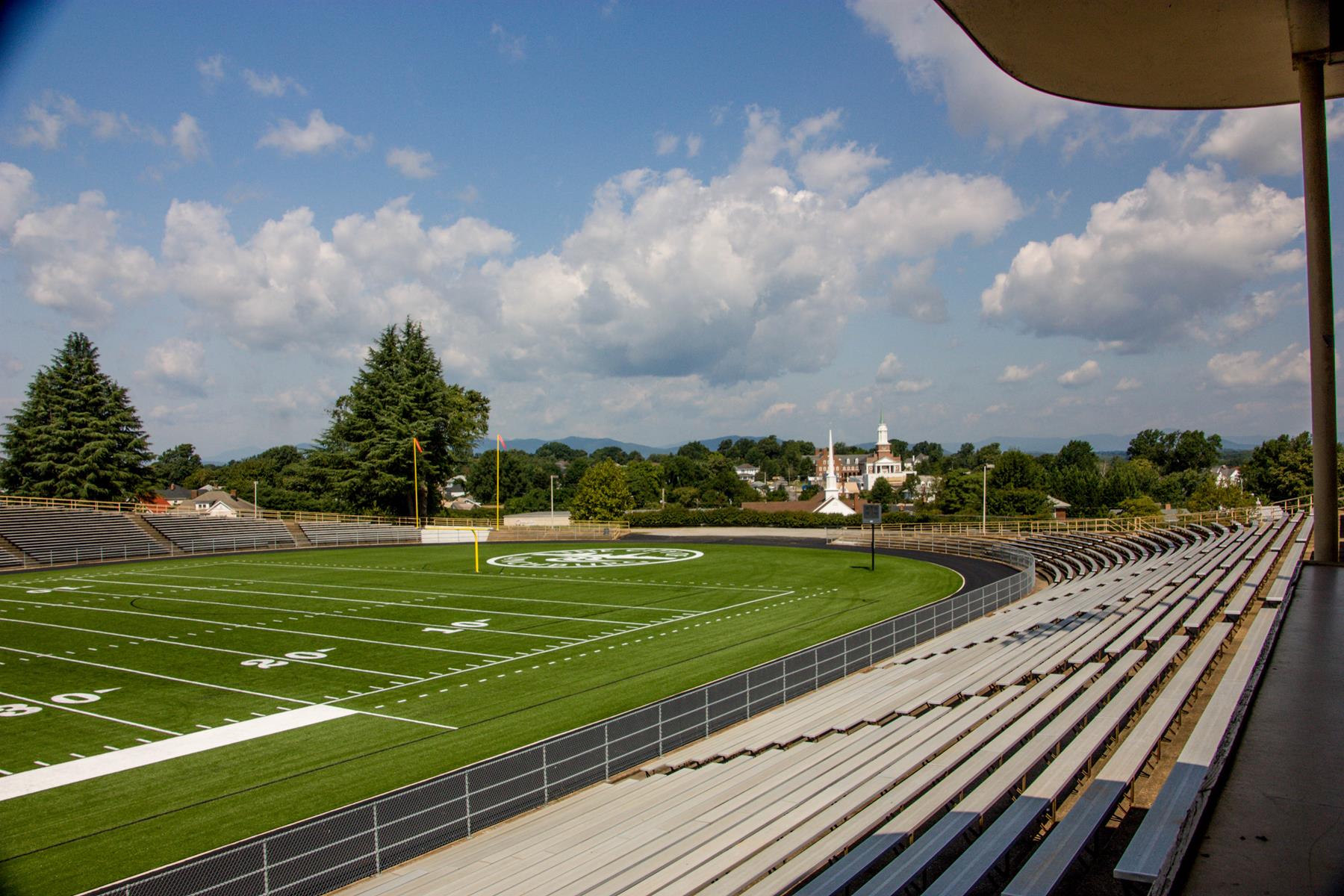 Lynchburg City Stadium and Bank of the James Stadium
Sports Covered: Football, Baseball, Softball, Lacrosse, Rugby, Soccer

Originally constructed in 1939 to be used as a complex for professional baseball teams, Bank of the James Stadium is home to the minor league baseball Lynchburg Hillcats. This classic stadium has undergone a slew of renovations, including one prior to the 2005 season where six new luxury boxes were added in addition to a video board in right field. Lynchburg City Stadium opened in 1939 and the complex is home to both a baseball and football field. Bleacher seats for the football side of City Stadium can seat audiences of up to 10,000. The facility includes two press boxes, a scoreboard, natural turf grass field and gravel track. The baseball side is home to the Lynchburg Hillcats, a minor league baseball team affiliated with the Atlanta Braves.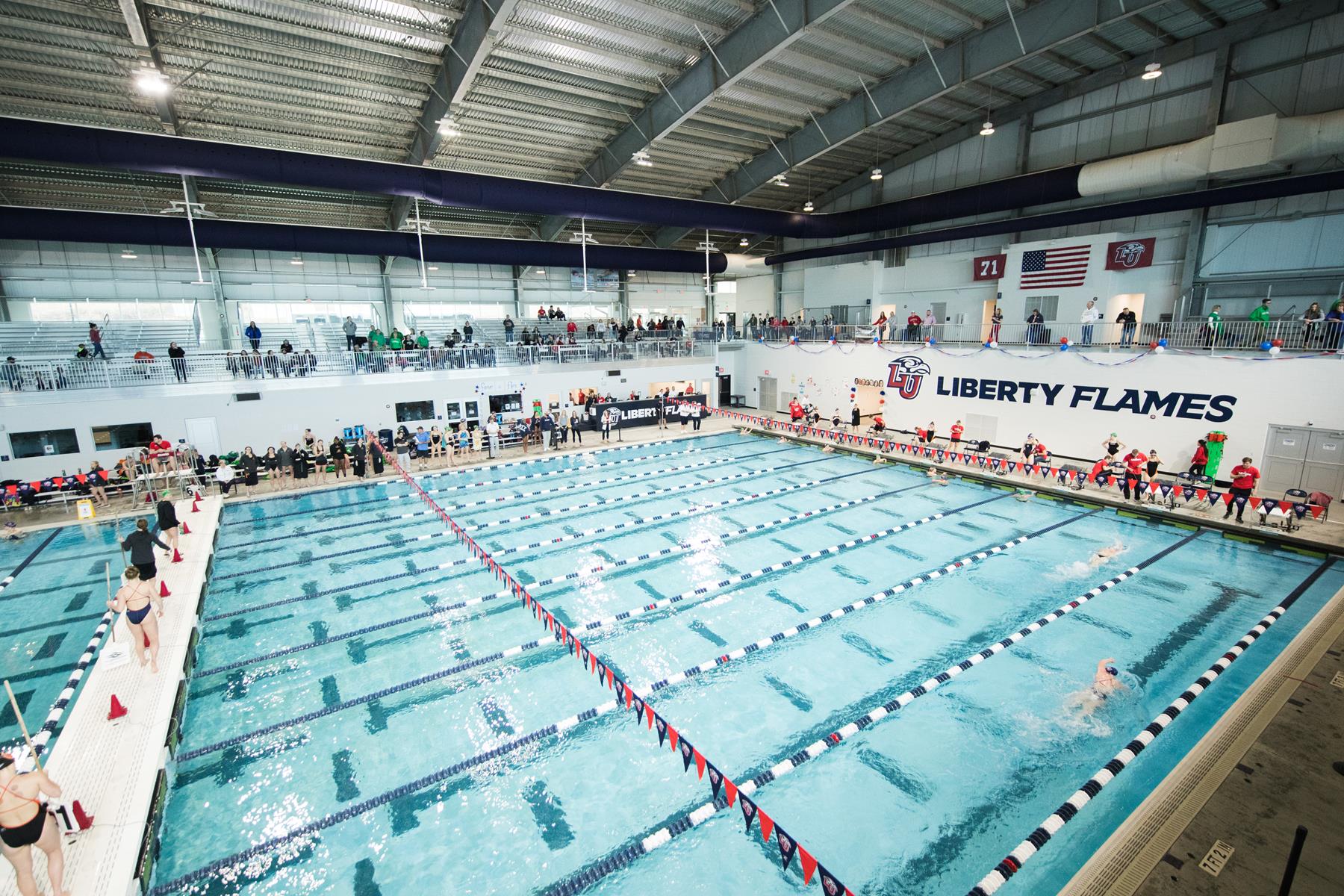 Liberty Natatorium
Sports Covered: Swimming and Diving
The state-of-the-art 75,000-square-foot Liberty Natatorium, which is connected to the Liberty Indoor Track Complex, features a nine-lane, 50-meter pool with a movable bulkhead. The 25-yard wide pool can be divided into 20 lanes for short-course training with an additional eight lanes in the diving well. The natatorium shares a 6,554-square-foot weight room and 2,400-square-foot training room that includes a 1,000-square-Lynchburg, VA foot hydro room with an underwater treadmill and two plunge pools. The new building also features a barreled roof and plenty of glass to allow for natural lighting.
What are you waiting for?
Let Sports Planning Guide help you plan the perfect event.