Set your sights on Milwaukee
Nestled on the shores of Lake Michigan, Milwaukee has everything for your tournament
Home to local, regional, and national sporting events ranging from club volleyball tournaments to USA Triathlon Age Group National Championships, dance competitions to March Madness, Milwaukee is where champions play. With world-class sports facilities, amenities, and attractions that are second to none, the locally named Cream City is a winning destination for your next sporting event.
Home to 6 professional sports teams, Milwaukee is dotted with awe-inspiring venues that offer an unmatched spectator experience like Fiserv Forum (home of the 2021 NBA Champion Milwaukee Bucks), American Family Field (home of MLB's Milwaukee Brewers) and UWM Panther Arena (home of the AHL's Milwaukee Admirals, MASL's Milwaukee Wave, and the University of Wisconsin-Milwaukee Panthers).
Get a Planner's Perspective
Don't just take our word for it, hear what these planners had to say.
"We had an excellent experience with Milwaukee in almost every aspect. The most positive aspect of Milwaukee was the total city support across the board for our event. On the attendee side of things, our members by far most enjoyed the overall appearance and walkability of the city. We will definitely be returning to Milwaukee, and I would recommend hosting an event in Milwaukee to colleagues."
—Brian D'Amico, Director of Events for USA Triathlon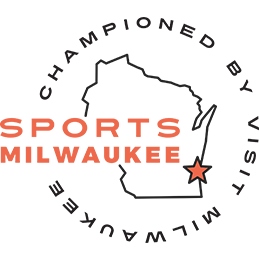 MARISSA WERNER
Director of Sports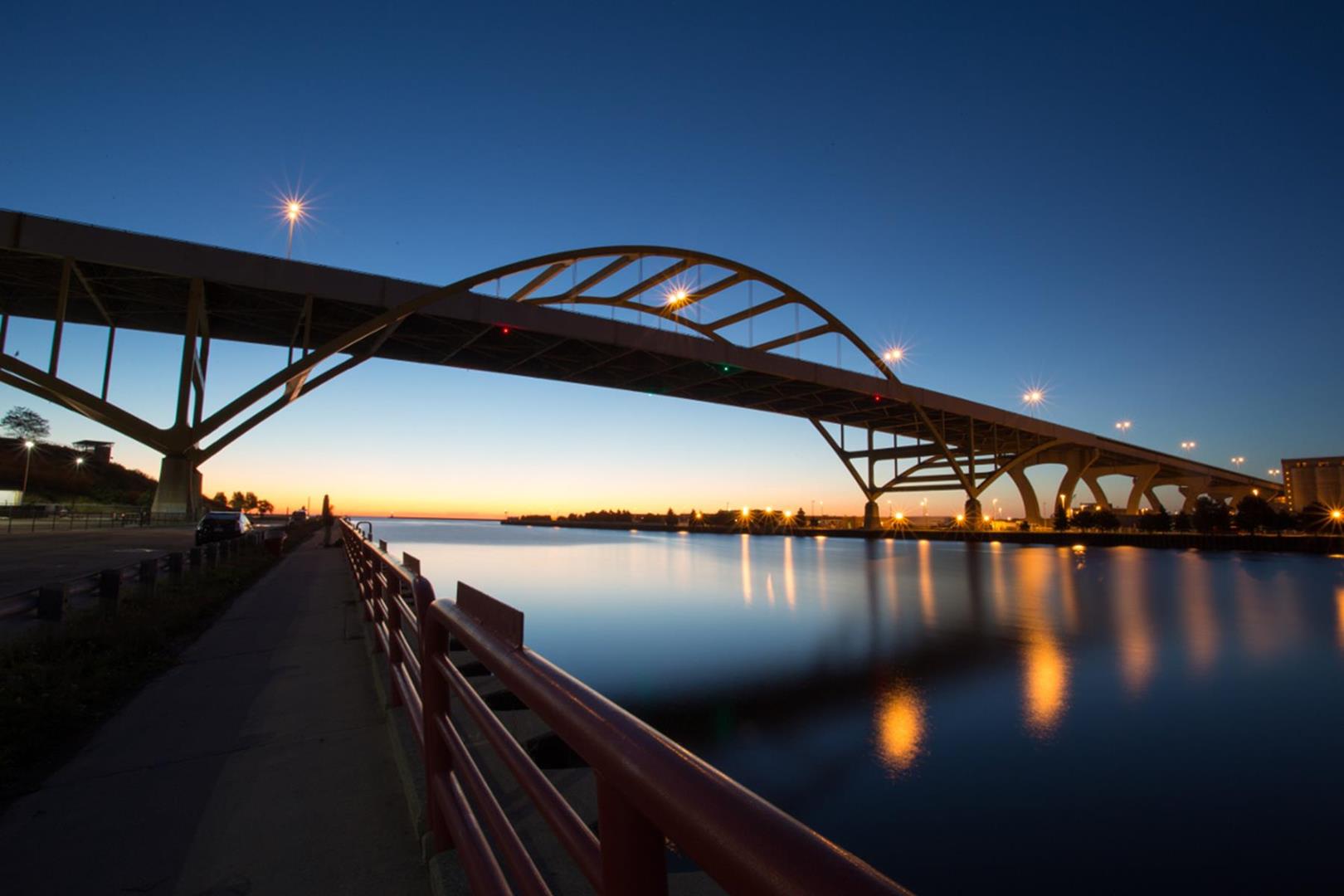 Find Your Perfect Milwaukee Facility
Facility Spotlight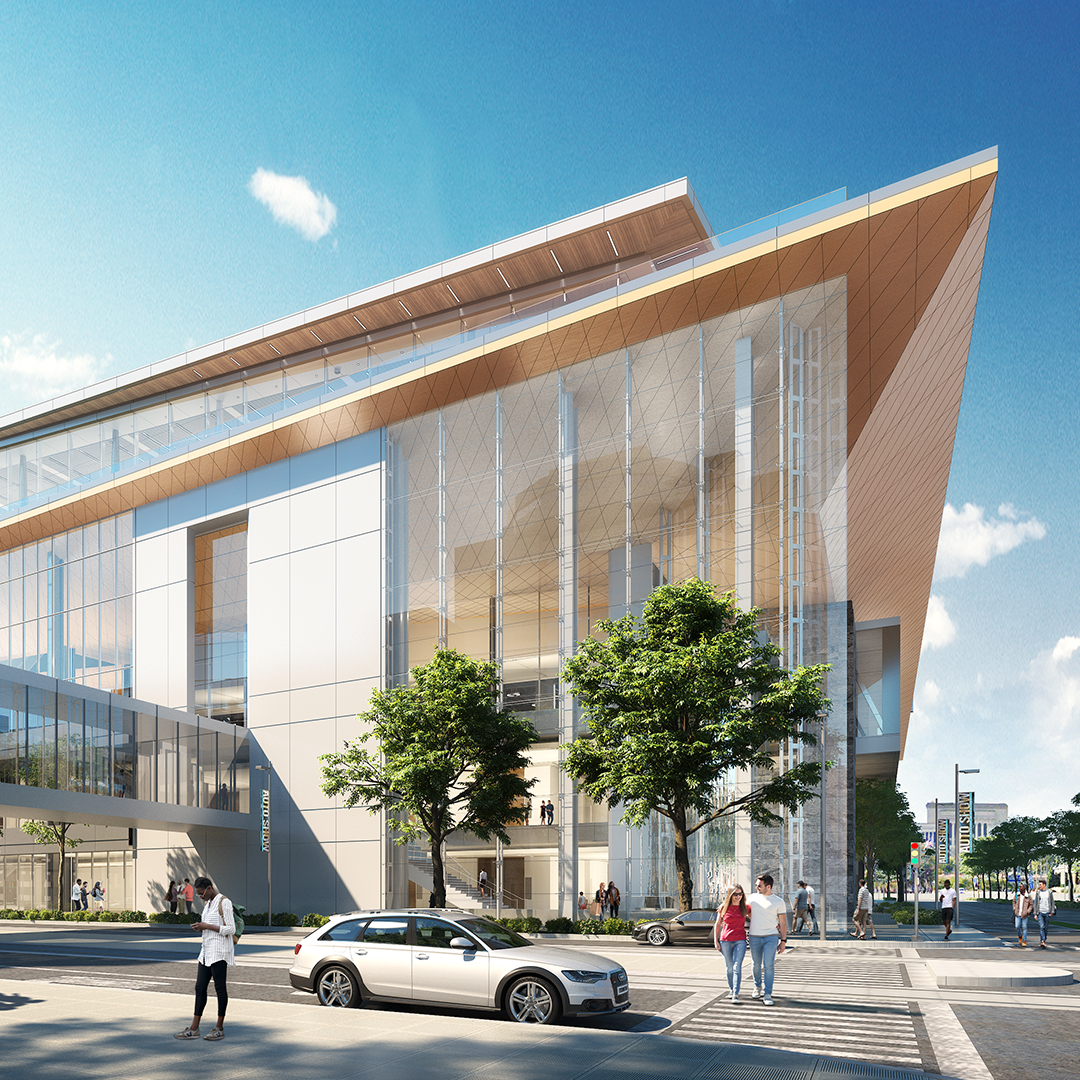 BAIRD CENTER
Sports Covered: Multipurpose
Poised to open in spring 2024, the Baird Center is a premier convention center and multipurpose facility that houses sporting events, conventions, meetings, banquets, concerts and more. One of the world's most architecturally beautiful and technologically advanced convention facilities, the center currently has enough space to hold 1,000 vendors and 10,000 consumers. Opened in 1998, the center has 188,695 square feet of contiguous, state-of-the-art exhibit hall space and a 37,506 square-foot rooftop ballroom with Milwaukee, capacity for 3,150 diners and ample utilities for corporate theater. An additional 39,364 square feet of meeting space can be partitioned into as many as 28 meeting and breakout rooms (for a total of 52) equipped for satellite links, video teleconferencing, data transmission and other telecommunications and audio-visual technology. In just a few short months, the center will double in size to 1.3 million total square feet, allowing for multiple events to be held concurrently. Othernew additions include: the rooftop Baird Ballroomwith seating for an additional 2,000 attendees, anadditional kitchen, 400+ parking spaces, and somuch more.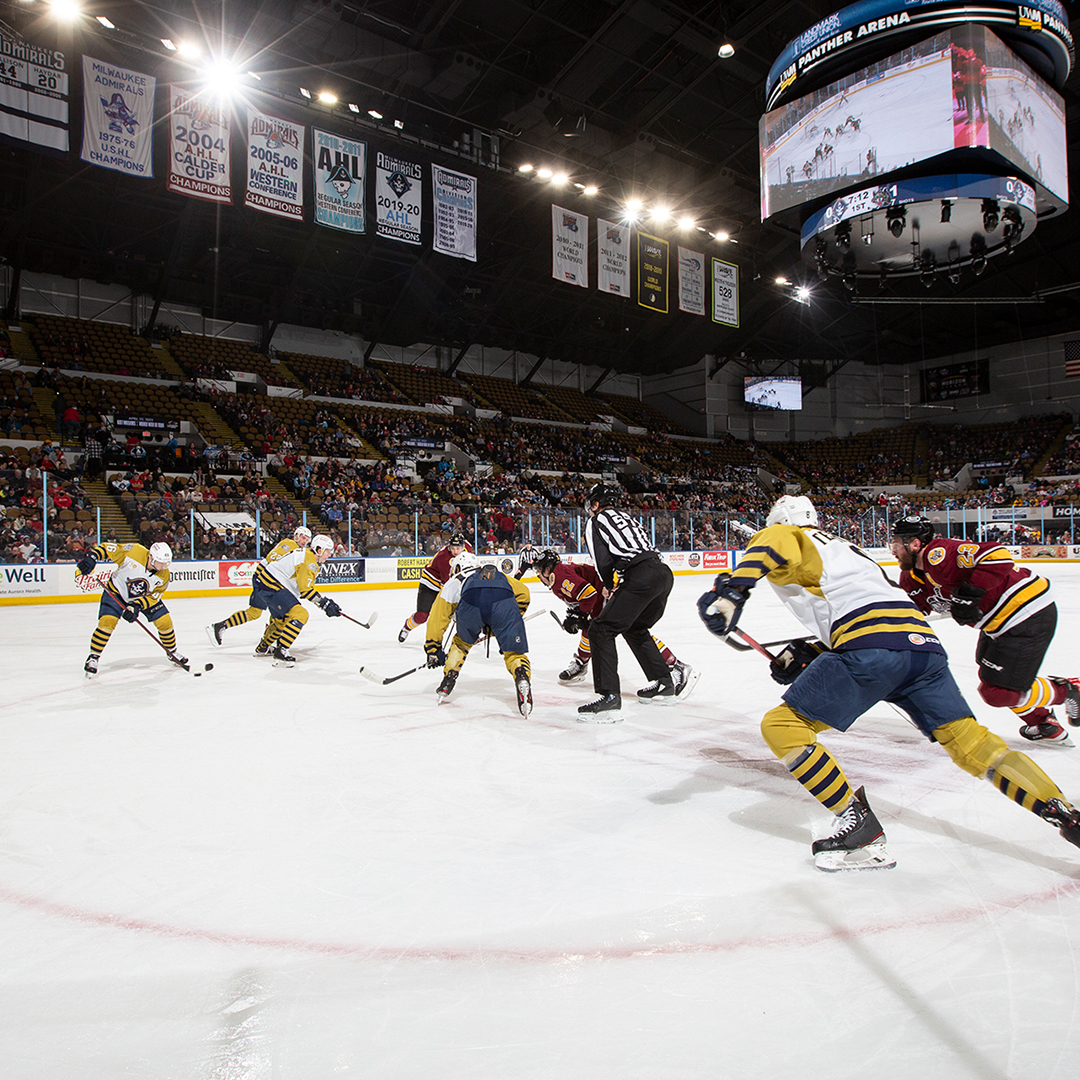 UW-MILWAUKEE PANTHER ARENA
Sports Covered: Basketball, hockey, soccer, roller derby, multipurpose
Built in 1950, The UW-Milwaukee Panther Arena is a major (8,910 permanent seats and 12,700 capacity) sports and entertainment venue that features 41,700 square feet of floor space. With no obstructed-view seats, the arena's configuration puts every patron close to the action. It has hosted college and professional basketball, hockey, circuses, concerts, motorsports, banquets, ceremonies, and assemblies of all kinds. Part of a larger downtown campus that includes the Milwaukee Theatre and Wisconsin Center, the arena has undergone some upgrades including a new locker room, major concession upgrades and 21st century lighting, scoreboard and video technology. The arena is home to the UW-Milwaukee Panthers men's basketball team and the Milwaukee Admirals professional hockey team.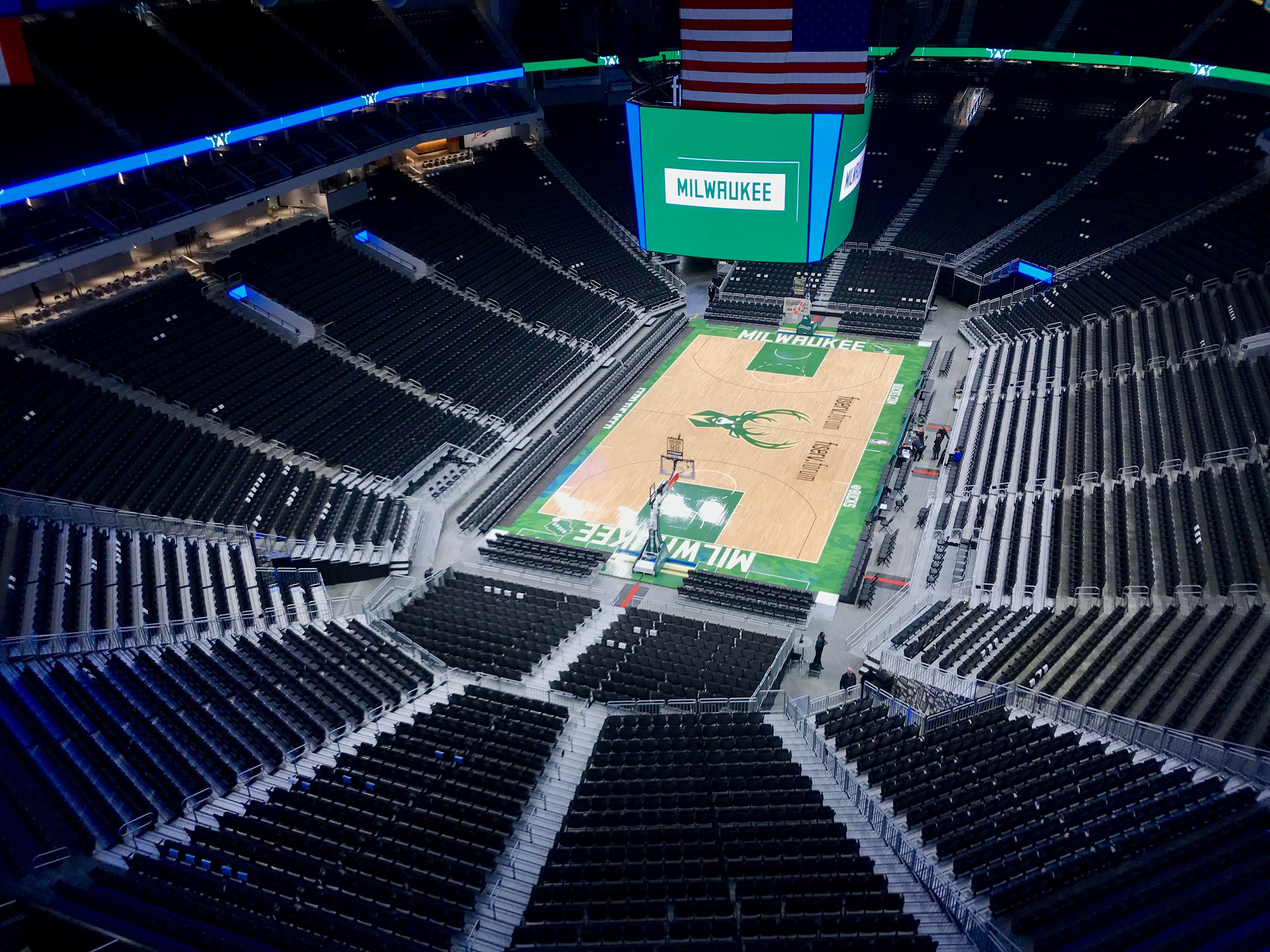 FISERV FORUM
Sports Covered: Basketball, multipurpose
Fiserv Forum is more than just the new home for the NBA's Milwaukee Bucks and the Marquette Golden Eagles men's basketball team. Designed to reflect the heritage, history and personality of Milwaukee, the state-of-the art, 714,000-square-foot arena is the hub of entertainment in Wisconsin. Opened in 2018 in downtown Milwaukee, Fiserv Forum is a $524 million arena sporting a seating capacity of 17,341 for basketball and 18,000 for concerts. It features 34 suites, three clubs, enhanced acoustics for both concerts and sporting events, state-of-the-art performer dressing rooms, more than 9,000 LED fixtures and 34 large public restrooms (19 women, 15 men). In ensuing years, the 30-acre district surrounding Fiserv Forum will become the largest development project ever undertaken in downtown Milwaukee.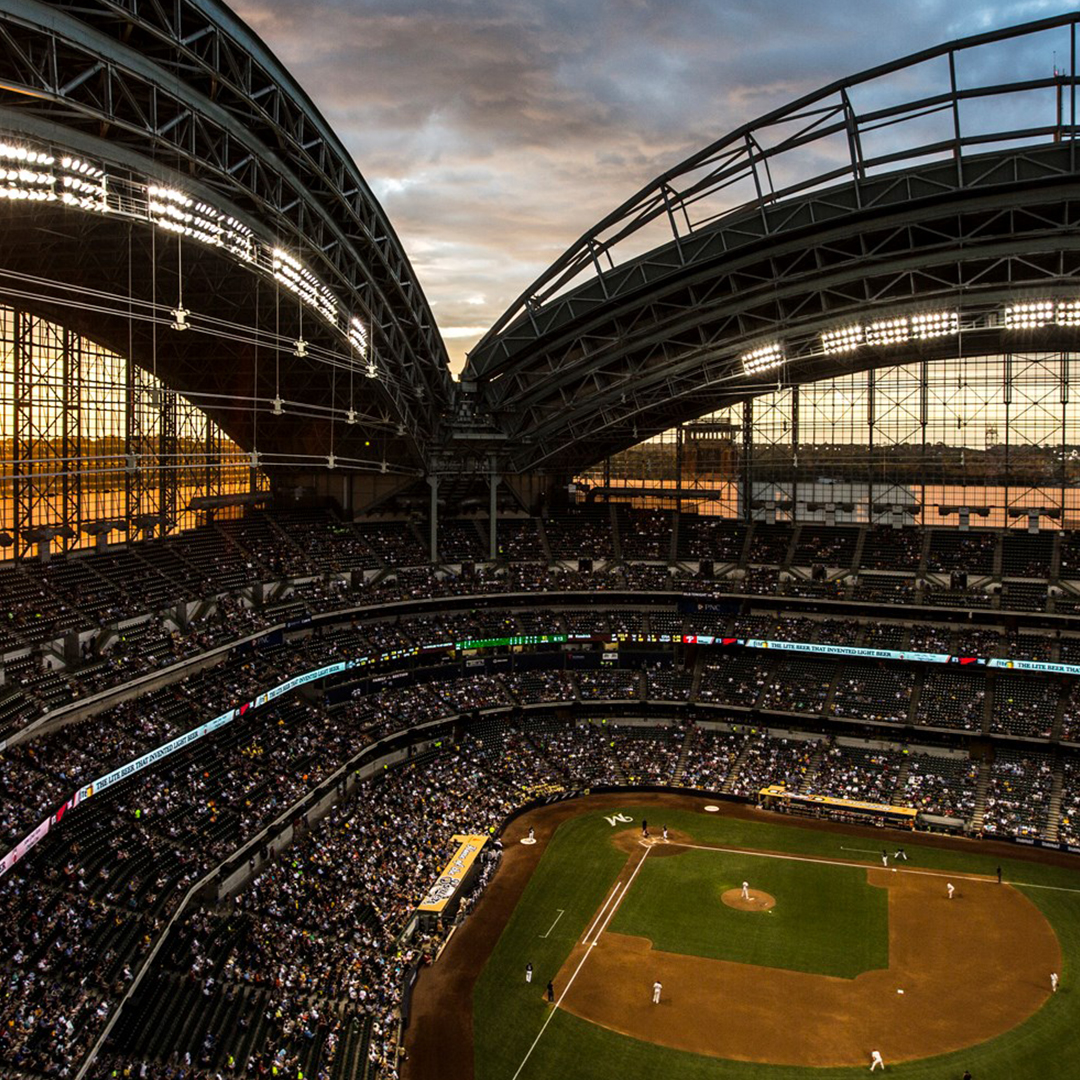 AMERICAN FAMILY FIELD
Sports Covered: Baseball, multipurpose
Home to Major League Baseball's Milwaukee Brewers, American Family Field is considered one of the best ballparks in the MLB. This retractable roof ballpark opened in 2001 and sits on 265 acres. Featuring North America's only fan-shaped convertible roof which can open and close in less than 10 minutes, American Family Field also sports large panes of glass which allow natural grass to grow. The park contains 38 permanent concession stands, and 66 restrooms (33 for men and 33 for women). It has hosted many major events including the famous 2002 MLB All-Star Game, which ended in a tie.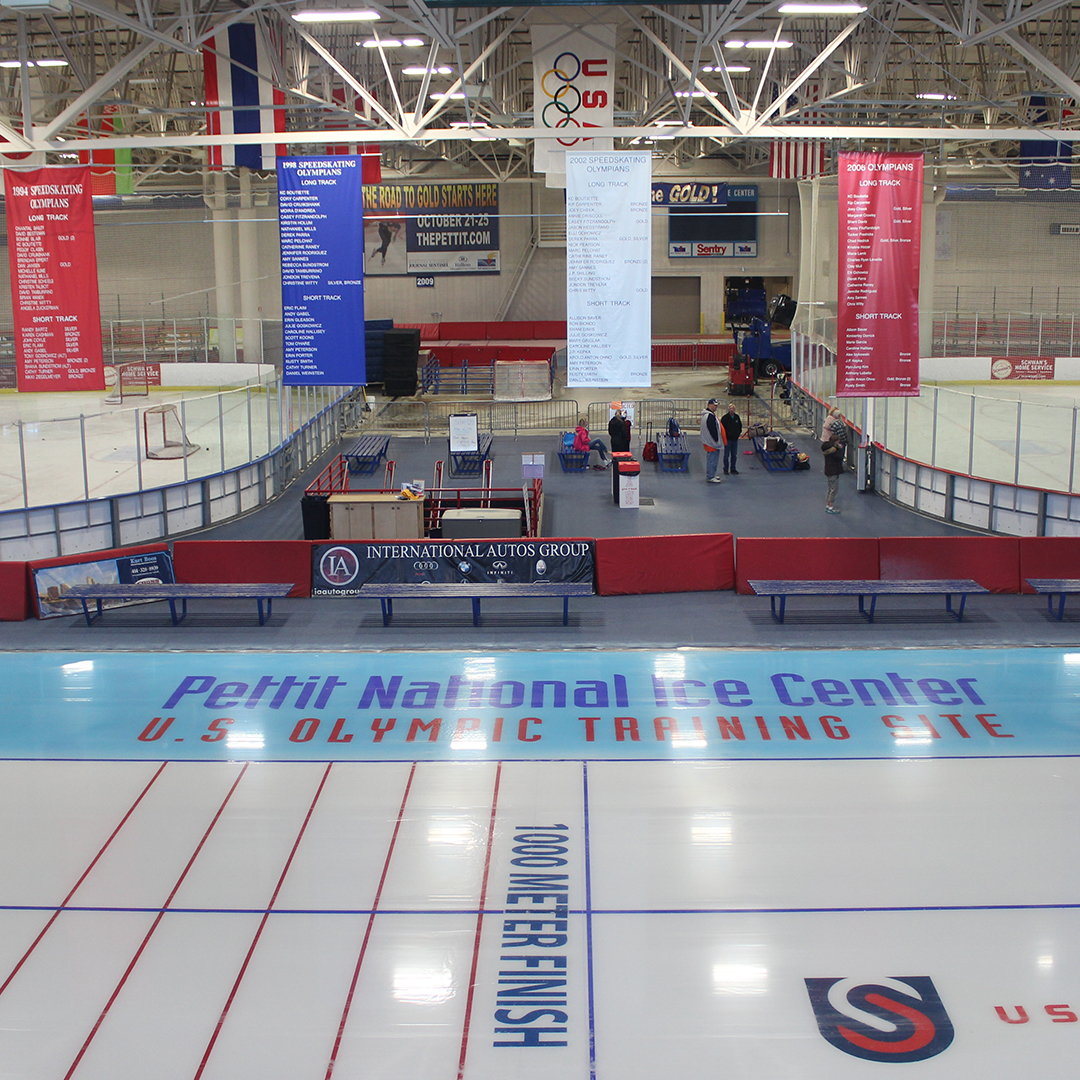 PETTIT NATIONAL ICE CENTER
Sports Covered: Ice skating, speed skating, hockey, multipurpose
This indoor ice skating facility contains two international-sized ice rinks and a 400-meter speed skating oval. Dedicated in 1992, it is one of only 30 indoor 400-meter speed skating ovals in the world and is the official training site for U.S. Speed Skating. The $13 million facility arena is 155,000 square feet with the area of ice surfaces covering 97,000 square feet. The arena seats 2,500 for major events on the Oval and has a 150-person capacity Hall of Fame Room overlooking the ice arena, perfect for meetings or gatherings.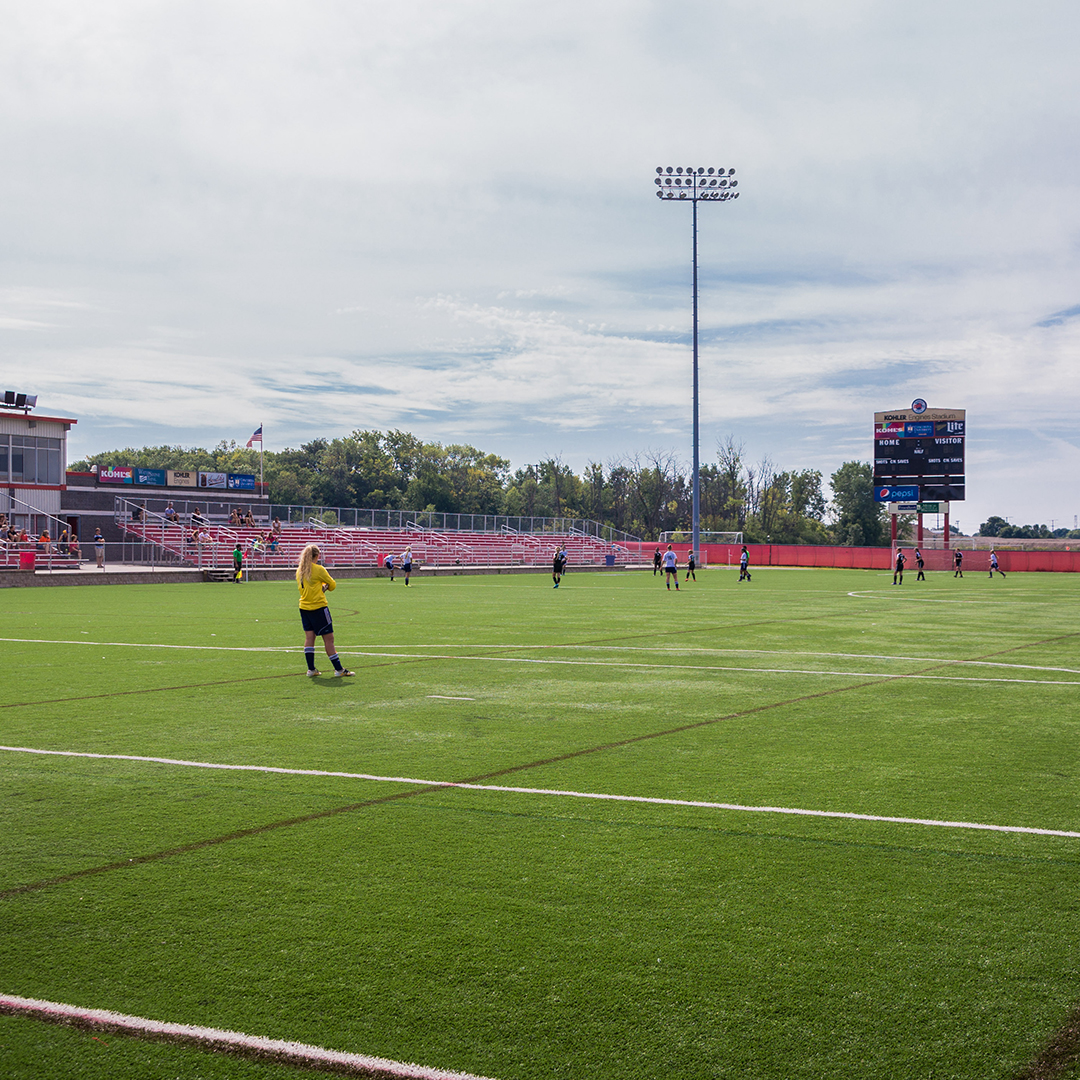 UIHLEIN SOCCER PARK
Sports Covered: Soccer, field hockey, Ultimate frisbee, table tennis, cornhole, lacrosse, multipurpose
This park provides soccer players with an incredible experience both on and off the pitch. Built in 1994, the 4,000-seat stadium is Milwaukee's Premier indoor/outdoor soccer complex. Enjoy soccer, field hockey, and Ultimate frisbee games on 13 outdoor fields, or watch an indoor soccer match take place on one of three indoor turf fields. Table tennis, cornhole, and lacrosse events are also regularly hosted at the facility.
THE ROCK SPORTS COMPLEX
Sports Covered: Baseball, biking, hiking, multipurpose
The Rock is a sports and entertainment facility that attracts over 125,000 visitors a year. This destination features attractions for all seasons including six major league baseball replica fields, Snowpark and the Umbrella Bar. Activities at The Rock range from weekly live music and food trucks to regional baseball tournaments and local league games. A recent thruway and integration of the region's spectacular Oak Leaf Trail provides easy access to the Milwaukee County parks system for bikers and hikers. Experience the vibrant, positive community setting that makes The Rock a valued presence in Franklin. Please feel free to contact us for more information or to file a complaint.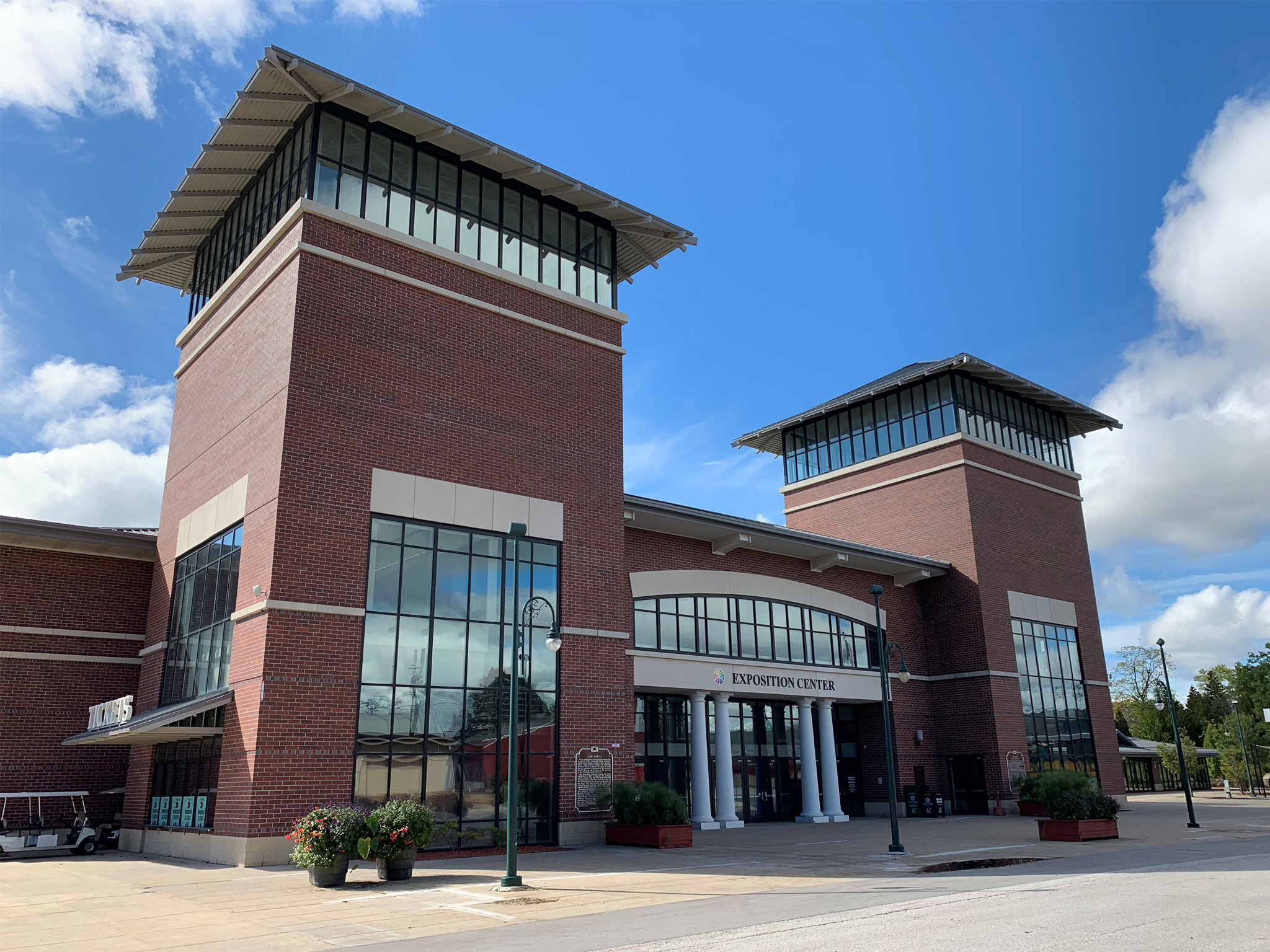 WISCONSIN EXPO
Sports Covered: Multipurpose
Located in the Milwaukee suburb of West Allis, on the grounds of 200-acre Wisconsin State Fair Park, the Wisconsin Exposition Center has over 200,000 square feet of space within the state's largest exhibit hall. Four large meeting rooms provide an additional 3,000 square feet. The facility is a prime spot for multiple sports tournaments, meets and clubs, with spectator seating, concessions and catering available. The vast amount of quality space available for multiple courts for basketball, volleyball and more also makes this facility a perfect spot for team practices.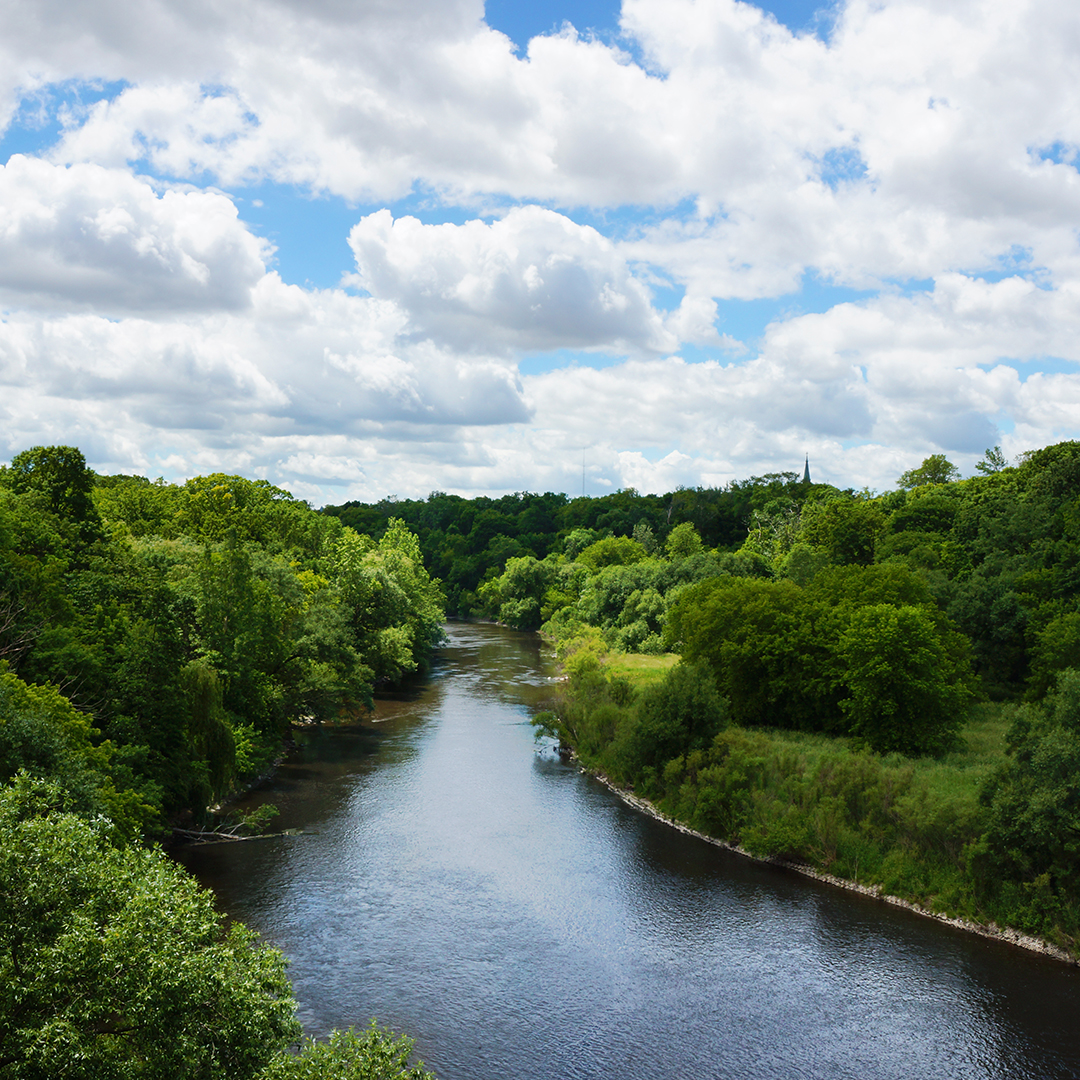 MILWAUKEE COUNTY PARKS​
Sports Covered: Biking, hiking, golf, multipurpose
With over 150 parks, miles of scenic trails, 15 golf courses, beer gardens, dog parks, beaches, community centers, botanical gardens and nature trails, Milwaukee's parks have something for everyone. Milwaukee's county parks are great places to compete as it has sports facilities for all types of athletes. The Milwaukee County Sports Complex is a year-round sports hub with a 55,000-square-foot fieldhouse that hosts volleyball, indoor soccer and basketball, and outdoor athletic fields that host rugby, football, lacrosse and soccer. The complex is also available to rent for large-scale events and exhibitions. Golfers can choose from 14 golf courses ranging from par-3 courses to the tournament standard Brown Deer Golf Club. Disc golfers can choose from five full courses including 27 holes at Dretzka Park. In the summer, head to Bradford or Grant Park Beach for sand volleyball or play baseball or softball on a variety of parks within Milwaukee County.