Washington's natural landscape features many hidden gems
Diablo Lake Trail
Even in a state constantly surrounded by natural beauty, the refreshingly vibrant blues of Diablo Lake are simply breathtaking. The Diablo Lake Trail, located in the North Cascades about 124 miles northeast of Seattle, begins at the flanks of Sourdough Mountain. As you hike along the path you'll find excellent views from overlooks of Pyramid, Snowfield, Davis and Colonial Peaks before coming to a mesmerizing gorge featuring 700 foot high waterfalls. Continuing on you'll find an overlook of the Ross Lake Dam, perfect for taking in the immense Cascades surrounding you while still providing great views of Diablo Lake itself.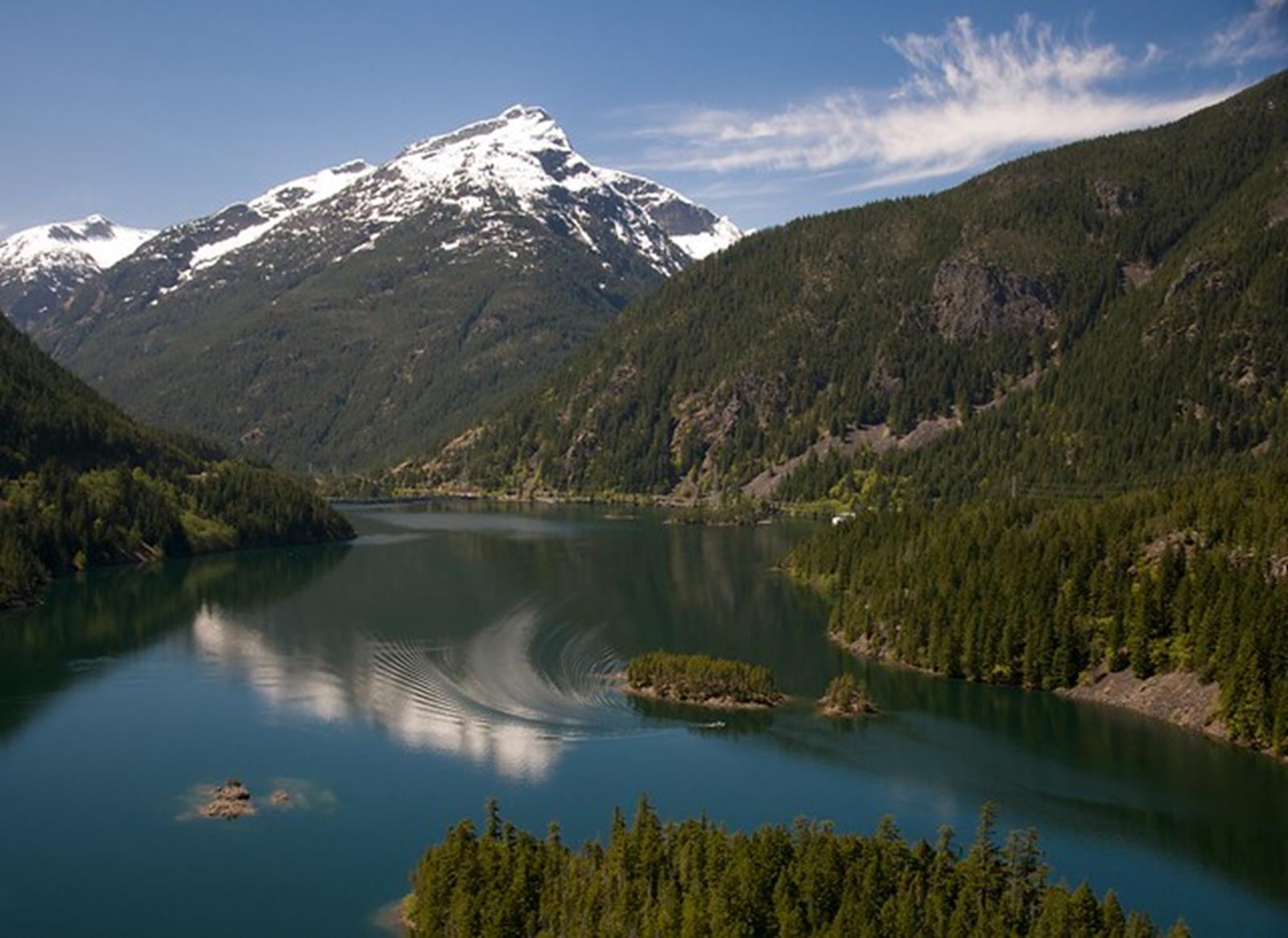 Enchanted Valley Trail
Located along the Quinault River in the southwest corridor of Olympic National Park, the Enchanted Valley Trail lives up to its name as you weave through sheer cliff faces and hundreds of waterfalls. Walk through time amongst three species of old growth trees as the trail leads you through a dense forest before reaching the Quinault River Bridge. The stunning valley yields views of Chimney Peak, Mount Anderson and White Mountain, and continuing on the path through the valley lays the largest recorded western hemlock.
The Enchantments Trail
Not to be mistaken for the Enchanted Valley Trail,The Enchantments Trail is a 23.6 mile point to point trek best suited for experienced adventurers, who will wind through the Okanogan-Wenatchee National Forest. This trail is mainly used for hiking, rock climbing, camping and backpacking. The hike will take you through soft tundra meadows, glacial-cirque lakes, impossible granite formations and crystal clear streams, and you can enter from either the Snow Lake or Colchuck Lake side.
Granite Mountain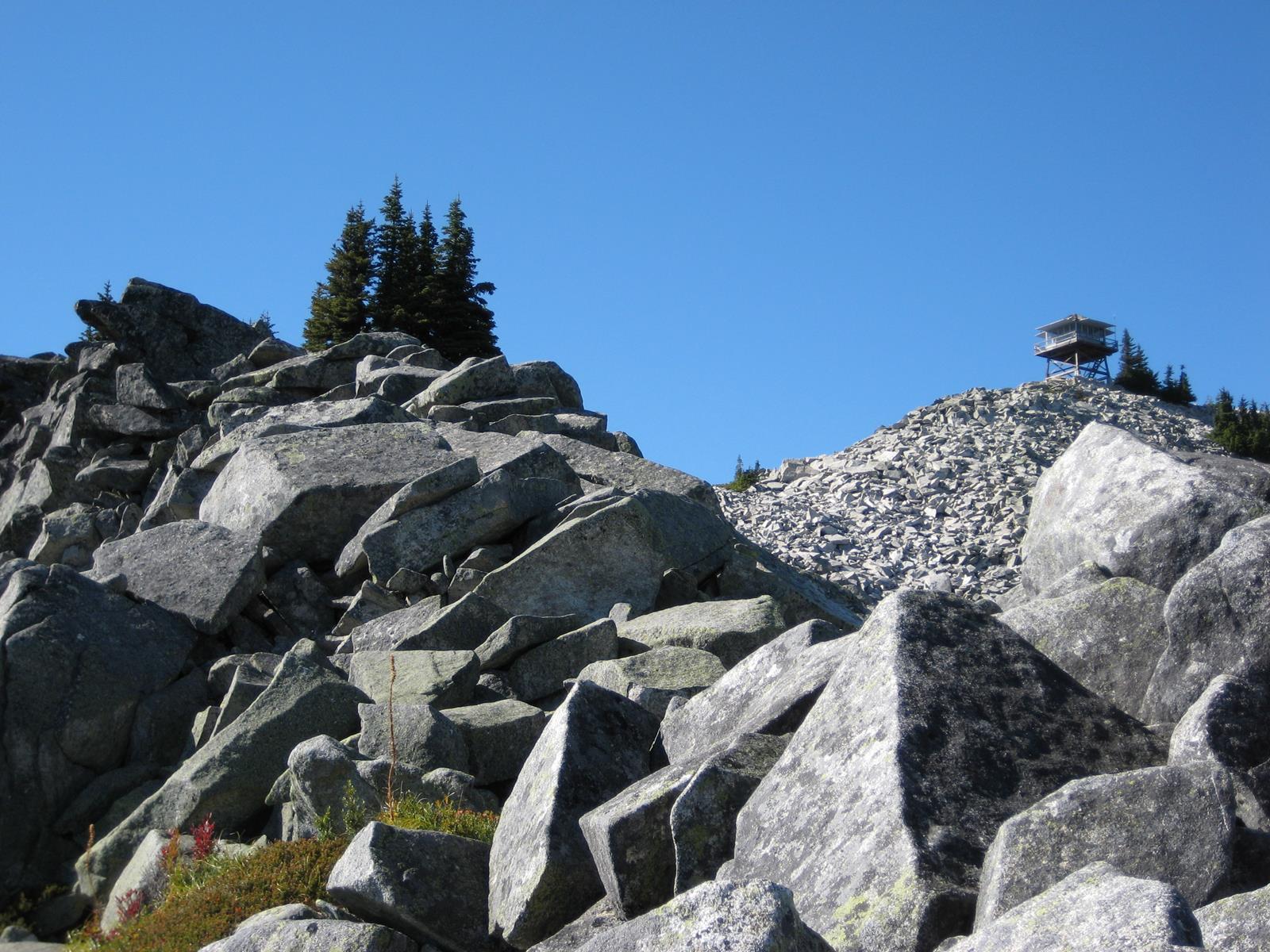 A popular summer route, Granite Mountain is a challenging hike that richly rewards those who reach its summit with stunning views Mount Rainier, Kaleetan Peak, Crystal Lake and the skyline to the south. Located within the Snoqualmie Pass, the Granite Mountain Trail is an 8.1 mile long out-and-back trail where you gain 3,730 feet of elevation on the way up to the lookout cabin.
Hall of Mosses Trail in The Hoh Rainforest
The magic of the Hoh Rain forest is palpable as soon as you venture down the path on this trail, which winds its way through Olympic National Park. This trail offers an excellent chance to see some of the Park's wildlife, including Roosevelt elk and banana slugs, while being a great hike for all age groups after coming in at less than one mile round trip. Everything in the rainforest is covered in moss, which makes it a great spot for dreamlike photos that look like something out of a science fiction novel.
Mormot and Jade Lakes
This pair of alpine lakes feature gorgeous azure waters caused by runoff from Lynch Glacier into Jade Lake, though the views here come with a cost thanks to the long distance required to traverse; the out-and back trail is around 20 miles round-trip. Off-trail hiking, steep inclines and multiple river crossings await you after a relatively moderate stroll through the woodlands, but those who stick it out with have some incredible photo opportunities.
Mount Skuksan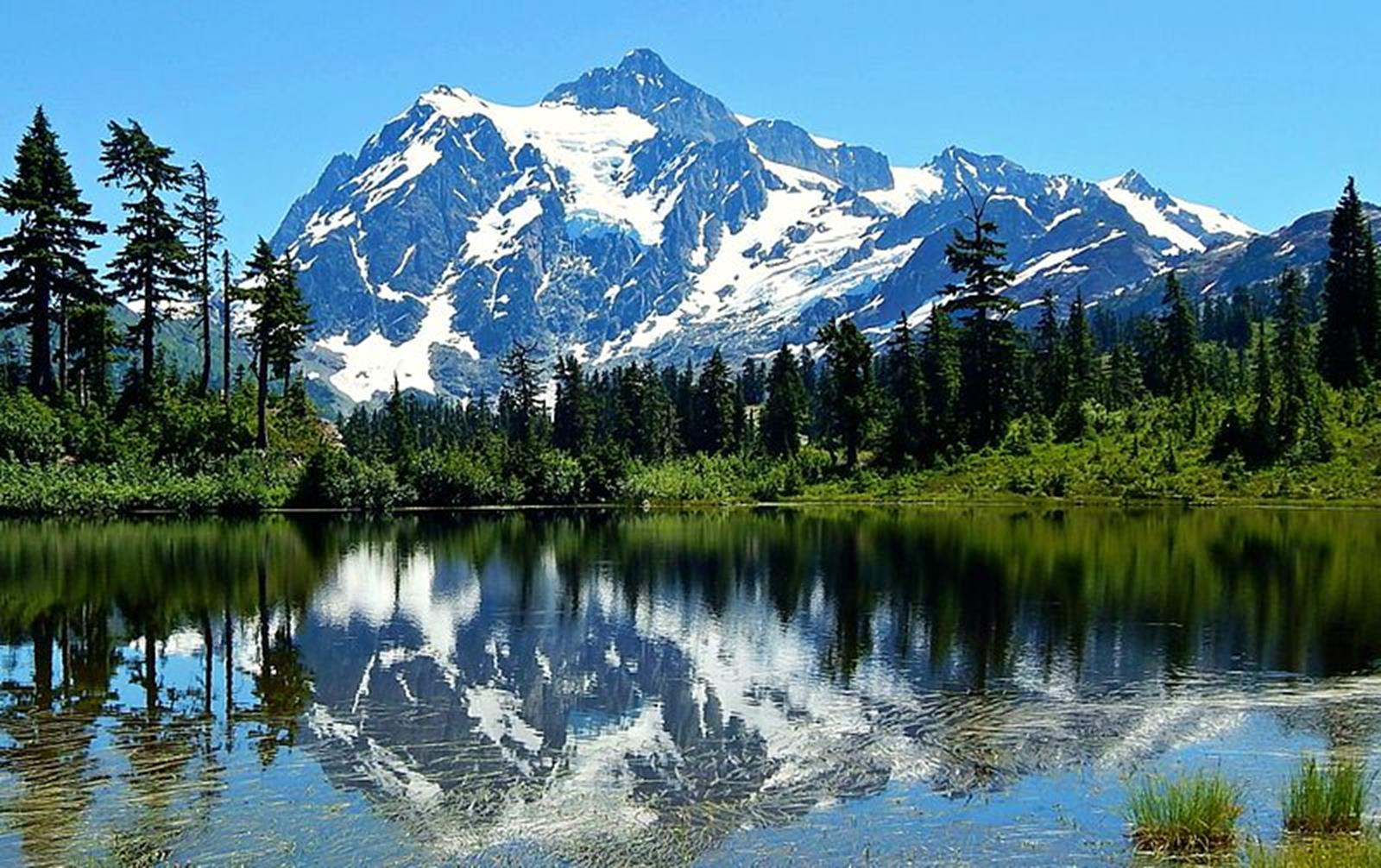 Located in the North Cascades National Park, Mount Shuksan is just east of Mount Baker and is nearly 12 miles south of the Canada U.S. border. The mountain's highest point, known as Summit Pyramid, has an elevation of 9,131 feet. Five waterfalls, including Sulphide Creek Falls—one of the tallest waterfalls in North America—tumble off the mountain as well as neighboring Jagged Ridge and Seahpo Peak.
Nisqually Vista Loop
Beautiful wild flowers and stunning views of Mount Rainier in every season make the Nisqually Vista Loop trail one you need to see. A moderately easy, flat trail sees hikers gain 400 feet of elevation during this 2.2 mile long loop. Seasons of late-melting snow yield different types of wildflowers in each season, with avalanche and glacier lilies, Western pasque flowers and rosy spirea in abundance.
Palouse Hills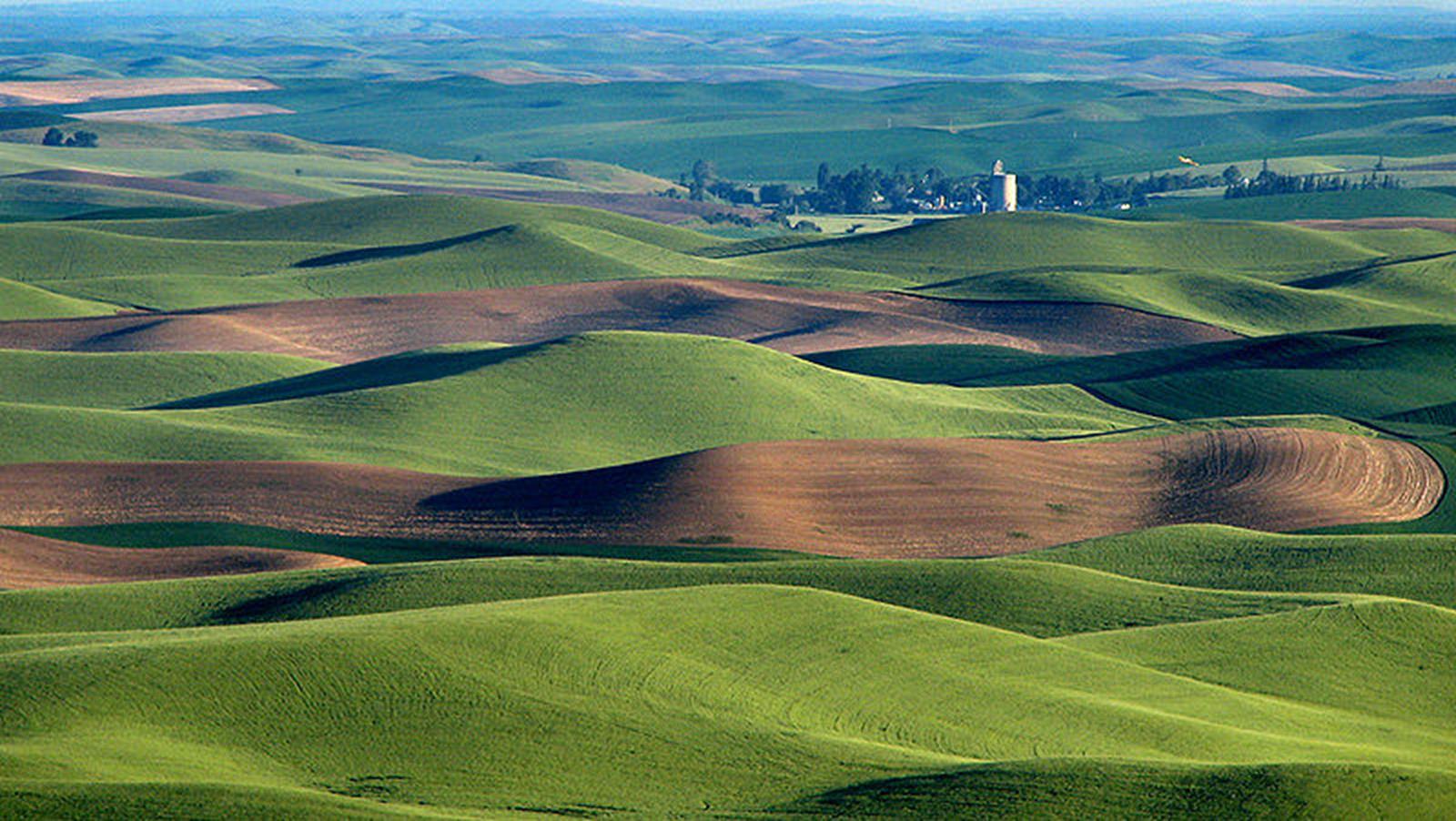 As one of the seven wonders of Washington state, the Palouse Region is serene, pastoral, and very much unlike the topography of its western counterparts. Gentle rolling hills covered with wheat fields have formed semiarid steppe in the southwest, seen from the summit of the 3,612 foot high Steptoe Butte. Vineyards are popular in this region, which has the same latitude as the Bordeaux wine growing region of France.