While California contains nearly twice as many professional teams as any other state and hosts some of the largest sporting events in the country, it is also home to numerous lesser publicized and occasionally offbeat events that attract ardent crowds.
Here are some outings that may not be televised in prime time, but will certainly entertain the next time your tournament takes place in the Golden State.
Bay to Breakers (San Francisco)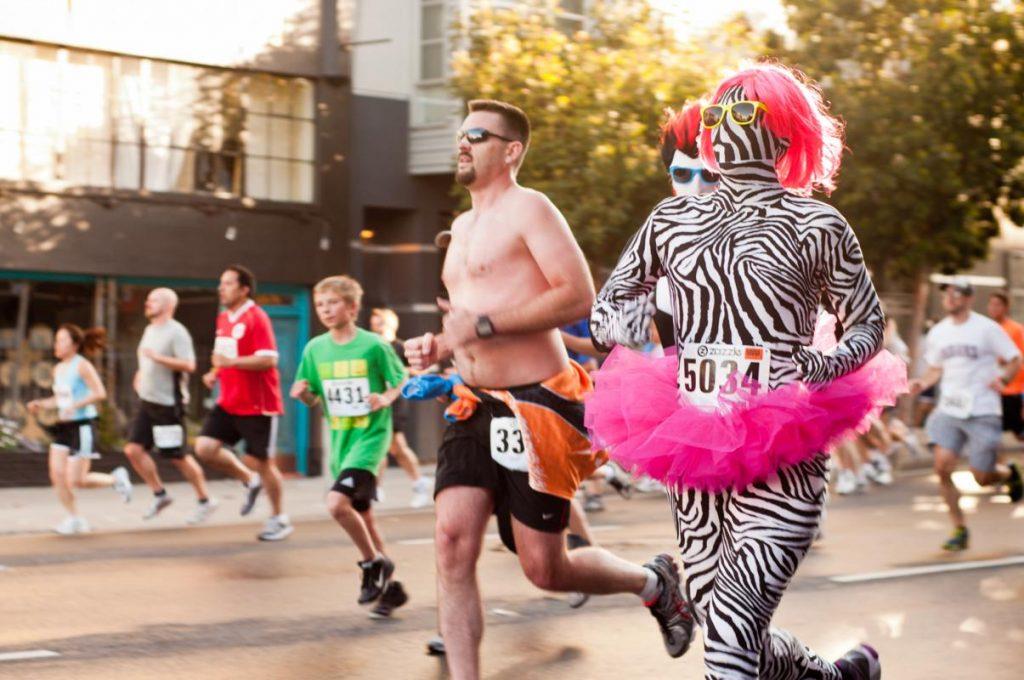 This competition is the oldest consecutively run annual footrace in the world, having taken place in San Francisco since 1912. Each year on the third Sunday of May, the race starts at the northeast end of the downtown area and runs west through the city to finish at the Great Highway. The course stretches 7.46 miles and roughly 50,000 competitors enter the event while more than 100,000 spectators cheer them on. The competition is known for having a party-type atmosphere as its participants often wear creative costumes. The race is also renowned for possessing a number of offbeat traditions, including a tortilla toss, in which crowds of runners throw tortillas at one another, and its special team division called centipedes, in which 13 runners are connected as a unit via a bungee cord.
Calaveras County Fair & Frog Jump Jubilee (Angels Camp)
The longest-running county fair in the state, the Calaveras County Fair is perhaps best known for its famous frog-jumping competition which unfolds in late May. Located just outside the Gold Rush town of Angels Camp in North-Central California, the fair features a rodeo, police dog demonstrations and a demolition derby, along with its frog jumping event. The competition, which recreates Mark Twain's short story, "The Celebrated Frog of Calaveras County" has taken place since 1928. Contestants enter bullfrogs into the event and encourage the frogs to leap as far as possible with scores of spectators cheering them on. The winner of the final event earns a $5,000 cash prize.
Kinetic Grand Championship (Humboldt County)
Beginning Memorial Day weekend in Humboldt County in Northern California, this annual three-day, 42-mile race has been described as the Triathlon of the Art World because of how it merges art and engineering with physical endurance. The competition consists of kinetic sculptures, which are all-terrain, handmade, human-powered art vehicles, racing over roads, water, mud and sand. These vehicles are creatively constructed to resemble whatever their inventors can envision, from a giant hippopotamus to a fire-breathing dragon to a smoke-breathing turtle that lays eggs. The race, which was founded by metal sculptor Hobart Brown in 1969, begins in the college town of Arcata and ends in the small, historic city of Ferndale. In between, the competition covers various challenging landscapes, including floating across the Humboldt Bay.
Rodeo (Redding)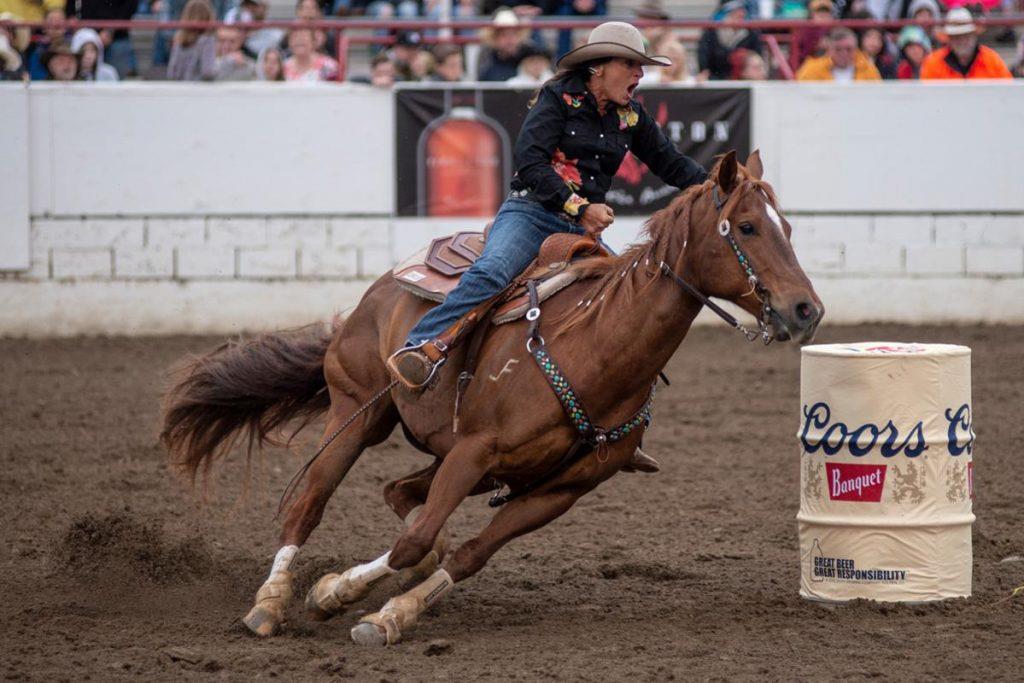 Each May, the Northern California city of Redding hosts the Redding Rodeo, featuring bucking broncos, calf roping, mutton busting, Professional Rodeo Cowboys Association Xtreme Bull riders and Women's Professional Rodeo Association Barrel Racers. A highlight that accompanies the rodeo is its annual BBQ Steak Feed and Dance, which provides patrons with a hearty meal consisting of BBQ steak, beans, salad, baked potato and bread, as well as live music. Another memorable element of the rodeo is the Redding Rodeo Parade, which was first staged in 1949 and has grown to as many as 250 entries, with entrants competing in 52 different classes with winners earning prizes and trophy awards.
Sea Otter Classic (Monterey)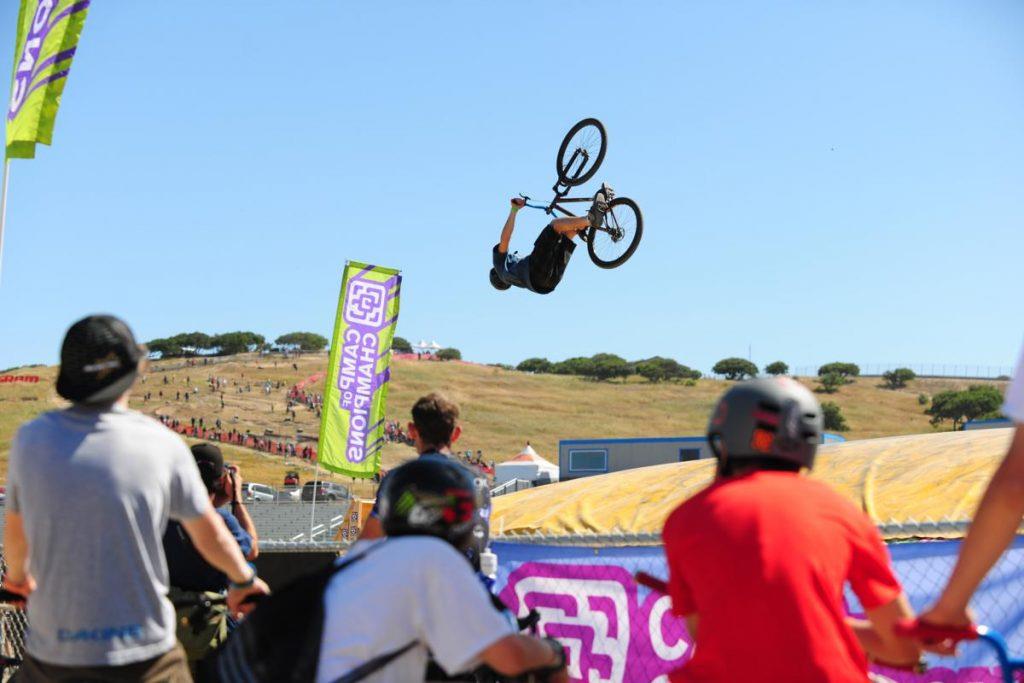 This four-day annual bicycling and outdoor sports festival attracts nearly 10,000 professional and amateur athletes along with 70,000 spectators. Held each spring at the Raceway Laguna Seca in Monterey on California's central coast, the classic features a multitude of cycling contests, including cross country, downhill, dual slalom and short-track racing events for mountain bikers, and circuit, criterium, and road events for skinny-tire racers. Since its beginning in 1991, the event has attracted thousands of amateur athletes from across the globe as well as hundreds of professional cyclists, including national and world champions and Olympic athletes. The festival is also an important consumer bike exposition as more than 450 vendors representing nearly 800 brands display new products.
Summer Sizzle (Hermosa Beach)
Combining the picturesque locales of beach volleyball with the frenetic action of tennis, beach tennis has been building a following for the past decade. The sport involves players using beach tennis paddles and a special tennis ball. The ball is volleyed back and forth without hitting the ground and each team or player can only hit the ball once to get it over the net. The Summer Sizzle tournament, which began 10 years ago in Hermosa Beach, a beachfront city in Los Angeles, has grown to a few hundred players competing in this International Federation of Beach Tennis event.
Winternationals (Pomona)
The Pomona Raceway is a fabled racing facility located at the Fairplex in Southern California that possesses a quarter-mile dragstrip and has a seating capacity of 40,000. Since its opening in 1961, the raceway has hosted the National Hot Rod Association's Winternationals event, which is the organization's traditional season opener that typically takes place in February. The NHRA is a drag racing governing body founded in 1951, and the Winternationals feature 10,000-horsepower Top Fuel dragsters and Funny Cars racing at speeds of more than 330 miles per hour.