California's underrated snow scene is bursting with top-notch alpine entertainment
When most people think of California, they think of the warmth of its famous beaches, the glitz and glam of Los Angeles and its glitterati, the lure of Hollywood or the architectural marvels of San Francisco. Truthfully, these things are all major draws, yet the Golden State is a paradise for the adventure lover, calling those who love to ski or snowboard home to the mountain.
You'd be remiss thinking that only Northern California has the geography and snowfall needed to satiate alpine lovers; you can find excellent skiing and snowboarding in a number of places around the state. Whether you're an adrenaline junky or are hitting the slopes for the first time, California has a mountain resort for you to start shredding some powder on.
Badger Pass Ski Area
Yosemite National Park has a storied, rich history, one Badger Pass Ski Area has played a starring role in. As the oldest ski resort in California, Badger Pass is surrounded by the stunning frame of the Central Sierra mountain range and the beauty of Yosemite. Usually this park is more affordable and less crowded, making it a perfect option for a relatively short day trip drive from San Francisco. Alpine as well as cross-country skiing, snow tubing and snowshoeing make this an excellent, family-friendly venture for all ages.
Big Bear Mountain Resort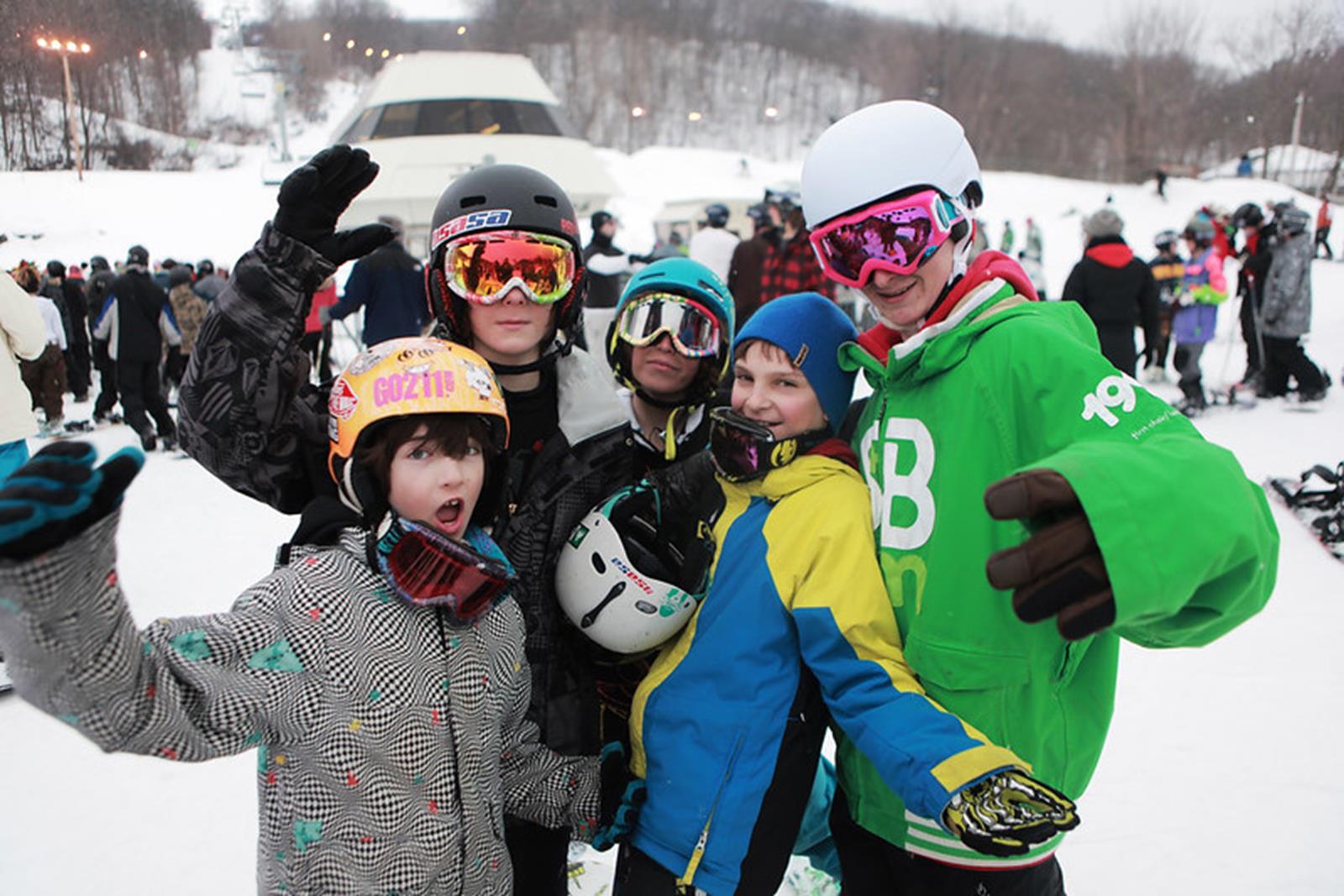 Located in the San Bernardino Mountains, Big Bear Mountain Resort houses two sister properties in Snow Summit and Bear Mountain. These year-round destinations provide an incredible outdoor experience as you climb more than 8,000 feet in elevation. Skiers can traverse 748 acres of terrain and indulge in 240 ski areas, while the mountain's high-energy freestyle terrain park offers a chance to work out new tricks. The resort has 12 ski lifts and 32 trails.
Heavenly Mountain Resort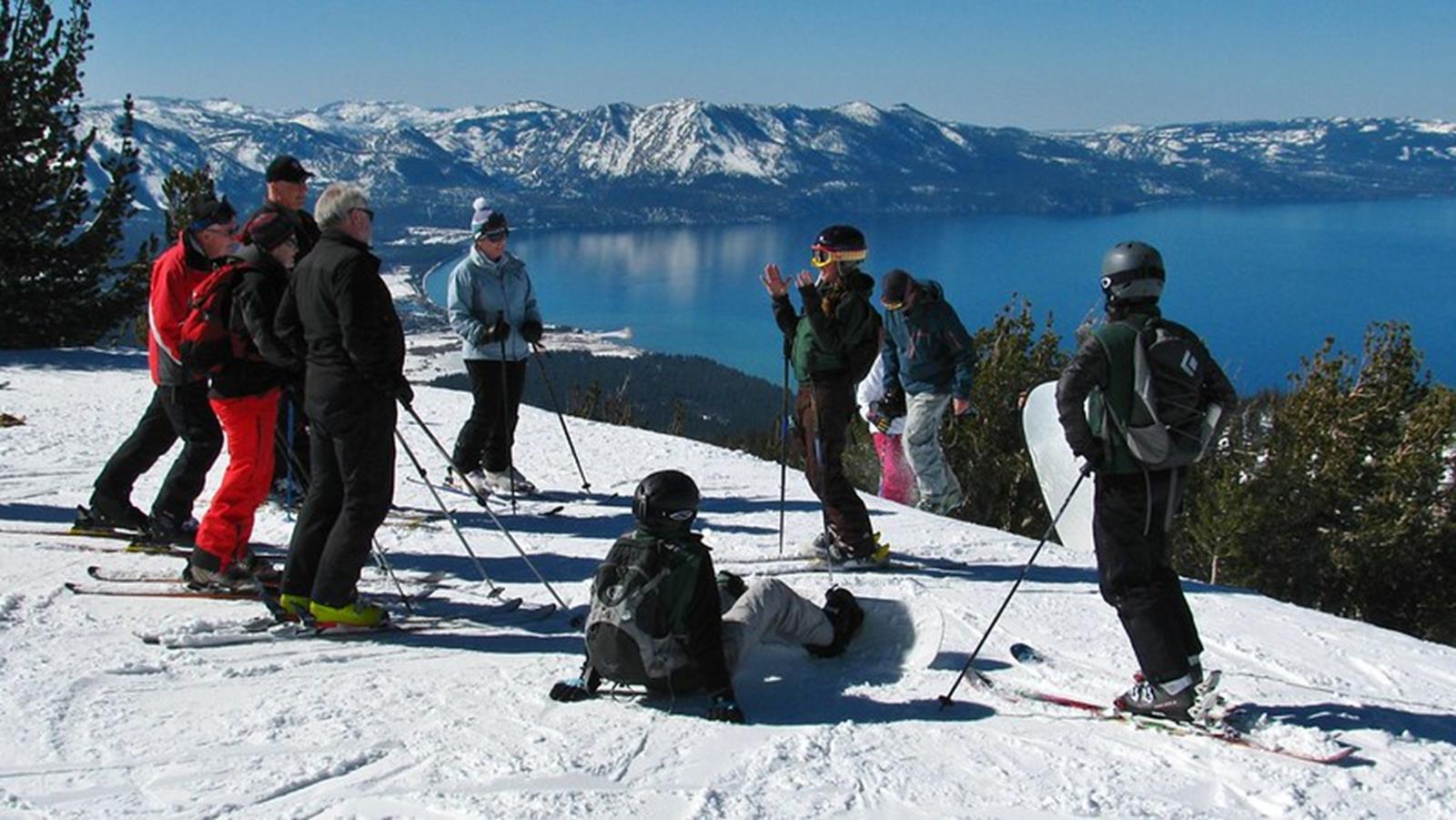 The pride and joy of Lake Tahoe's skiing community, Heavenly Mountain Resort is as awe-inspiring as its name suggests, offering a scenic window upon the border of California and Nevada. With the resort spread across 4,800 acres, there are plenty of trails for skiers of all ages and abilities to run down, especially in the beginner to intermediate range. Expert skiers can head over to the thrilling double black diamonds, which feature 1,600-foot chutes, or refine their tricks with a trip to either of the resort's two terrain parks.
Mammoth Mountain Ski Area
California's dream landscape is on full display at Mammoth Mountain Ski Resort, where a wealth of sunshine teems down upon peaks greater than 11,000 feet that still manage to average 400 inches of snowfall per year. Located in the Sierra Nevada mountain range within the Inyo National Forest, Mammoth Mountain is renowned among professional skiers and snowboarders who come to train and compete in the 18-foot Super Pipe and 22-foot Super-Duper Pipe. Challenging shoots are groomed for mogul runs, while one of the longest ski seasons in North America is enjoyed here.
Mount Baldy Resort
Situated 50 miles northeast of Los Angeles, Mount Baldy is easily accessible and a favorite among skiers in Southern California. It's also one of the Golden State's most challenging beasts to tame, with a number of advanced black diamonds and double black diamonds ready to reward those bold enough to ski down them. Guests can take a 15-minute chair ride up on the Sugarpine Chair Lift to reach the Top of the Notch restaurant and bar, where good eats and drink are coupled with a scenic view of San Bernardino, Los Angeles and San Diego Counties.
Mount Shasta Ski Park
As the second-highest volcano in the Cascade Range behind only Mount Rainier, Mount Shasta is truly one of Northern California's most breathtaking sights. The Mount Shasta Ski Park straddles the small volcanic buttes of the lower southern flanks of a massive stratovolcano, with three triple chairlifts running up to the top of the 6,880-foot-tall Coyote Butte, 6,660-foot Douglass Butte and 6,150-foot Marmot Ridge, respectively. The park offers 425 acres of skiable terrain and 32 downhill ski trails for various skill levels, while cross-country skiers will enjoy scenic trails as well.
Mountain High
Around 90 minutes by car to the south of Los Angeles, Mountain High is a gem in the San Gabriel Mountains, squirreled away within their Big Pines region. As part of the Angeles National Forest, Mountain High features a bevy of runs and technical trails for contests, while its resort is split into three different areas. Mountain High North Resort sits at 7,200 feet and is dedicated to beginner and intermediate routes of snow play and terrain, while Mountain High East Resort produces an alpine-like snow sports experience. Finally, Mountain High West Resort is the most popular and features the Slayer Box, which caters toward snowboarders.
Northstar California Ski Resort
Northstar California receives 350 inches of snowfall per year and is arguably the state's most family-friendly ski resort, thanks to an indulgence in kids' activities, a ski school and a large amount of intermediate runs. The resort is accessible via 20 chairlifts to traverse its 100 well-groomed trails through storybook pristine pine forests. At the foot of its slopes lies a European-style village with convenient shopping, dining and lodging options for any price range.
Squaw Valley Resort
Famously the site of the 1960 Winter Olympics, Squaw Valley is the second-largest ski area in Lake Tahoe after Heavenly. It's also home to the only funitel in the United States. With 43 lifts and more than 270 trails, Squaw Valley offers a wide array of options for the 600,000 or so skiers who grace its run per year. Guests can take the scenic aerial tramway up to High Camp's 8,200-foot peak, while base camp at the bottom of the mountain features the Village at Squaw Valley, with plenty of shopping, dining and lodging options.
Sugar Bowl Resort
As one of the closest ski areas to the San Francisco Bay Area, the quaint and historic Sugar Bowl Resort brings a charming ambiance to its powdered slopes. With an annual average of 500 inches of snowfall, the resort gets more than any other in the Lake Tahoe area. It's long history and significant advanced terrain has given credence to its stature within the community, while the resort has 12 lifts that provide access to 98 trails, with a healthy disparity of options available for each skill level.
The runs stem from the four mountain peaks of Donner Summit, a mere 20 minutes from the shores of Lake Tahoe.