Sports Fun Under the Sun at Myrtle Beach
Crowned as one of South Carolina's top destinations, Myrtle Beach will bring you everything you need and more when it comes to organizing an indoor or outdoor tournament
MYRTLE BEACH, SOUTH CAROLINA
Widely known as one of South Carolina's top destinations, Myrtle Beach shines with ocean breezes, sunny beaches and top-notch sports. As a major center for sports tourism, the city brings in over 20 million visitors each year thanks to 60 miles of beaches, 86 golf courses, multi-sport indoor and outdoor facilities and more.
Myrtle Beach is an excellent choice for your upcoming event with easy access to many of its venues and attractions within the downtown area, which also includes 1,800 restaurants, great hotels and theme parks. No matter the interest or age, Myrtle Beach Sports shines with Southern hospitality, being there for event planners and guests every step of the way from start to finish.
Get a Planner's Perspective
Don't just take our word for it, hear what these planners had to say.
"Myrtle Beach is such an easy sell to my travel teams that play in our events. The city sells itself! With miles of sandy beaches, tons of attractions and plenty of hotels for every budget, teams simply love coming to play in our tournaments. Parents use our events as a vacation while getting a chance to watch their child play in a national championship.​"​
— John Whitley, National Travel Basketball Association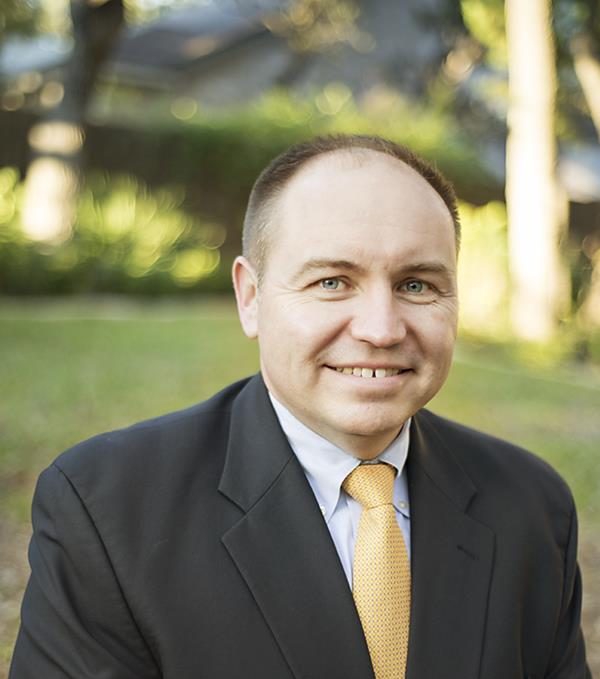 JONATHAN PARIS
Executive Director
Find Your Perfect Myrtle Beach Facility
Facility Spotlight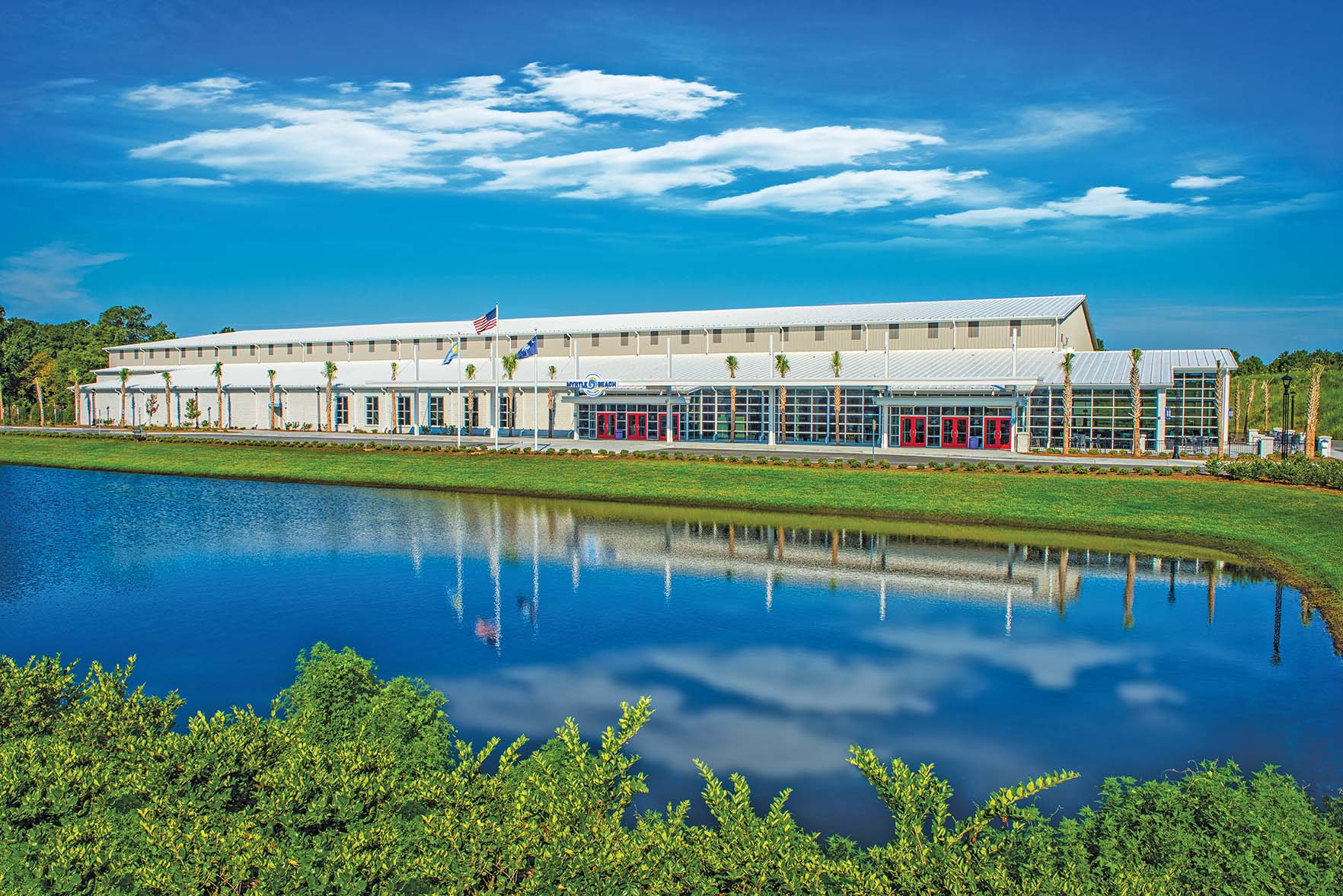 JOHN T. RHODES MYRTLE BEACH SPORTS CENTER
Sports Covered: Basketball, volleyball, pickleball, archery, cheer, gymnastics, wrestling
Indoor sports thrive at the Myrtle Beach Sports Center, a 100,000-square-foot indoor sports facility that helped expand sports tourism. The $12.4 million facility includes eight basketball courts, 16 volleyball courts, a café and retail area and a large multiscreen video wall. The center has 2,000 bleacher seats that can be reconfigured for various sports.
MYRTLE BEACH CONVENTION CENTER
Sports Covered: Basketball, volleyball, pickleball, archery, cheer, gymnastics, wrestling
Covering 250,000-square-feet, the Myrtle Beach Convention Center provides easily convertible space for sports and trade shows. Located in the Myrtle Beach Convention and Entertainment District, the center houses a 30,000-square-foot outdoor dance and cheer complex. If you're not looking to host a tournament, then utilize the venue for trade shows and national meetings. The venue is within walking distance of Broadway at the Beach, one of the area's premier shopping and entertainment destinations.
GRAND PARK ATHLETIC COMPLEX
Sports Covered: Baseball, football, lacrosse, soccer, softball
Located at the beautiful Market Common, this facility includes nine lighted multipurpose Field Turf fields and two natural youth fields, six-lane batting tunnel and complimentary live streaming for those who can't make the trip.
NED DONKLE COMPLEX
Sports Covered: Baseball, softball
Featuring seven fields with natural grass playing surfaces, the Ned Donkle Complex is widely considered one of the best youth baseball and softball complexes in the country. The facility has two adult and five youth fields, as well as batting cages, restrooms, concessions and press boxes. The Complex is located very close to Pepper Geddings Recreation Center and Doug Shaw Memorial Stadium.
TICKETRETURN.COM FIELD​
Sports Covered: Baseball, concerts, events
TicketReturn.com Field at Pelicans Ballpark is home to the area's minor league baseball team, the Myrtle Beach Pelicans. Holding up to 6,599 fans in its stands, or up to 10,000 with playing field seating, the stadium offers a unique, memorable space that is perfect for any crowd. Numerous facility options, a full-service catering team, easy on-site parking and more make TicketReturn.com Field a great venue for a wide variety of events.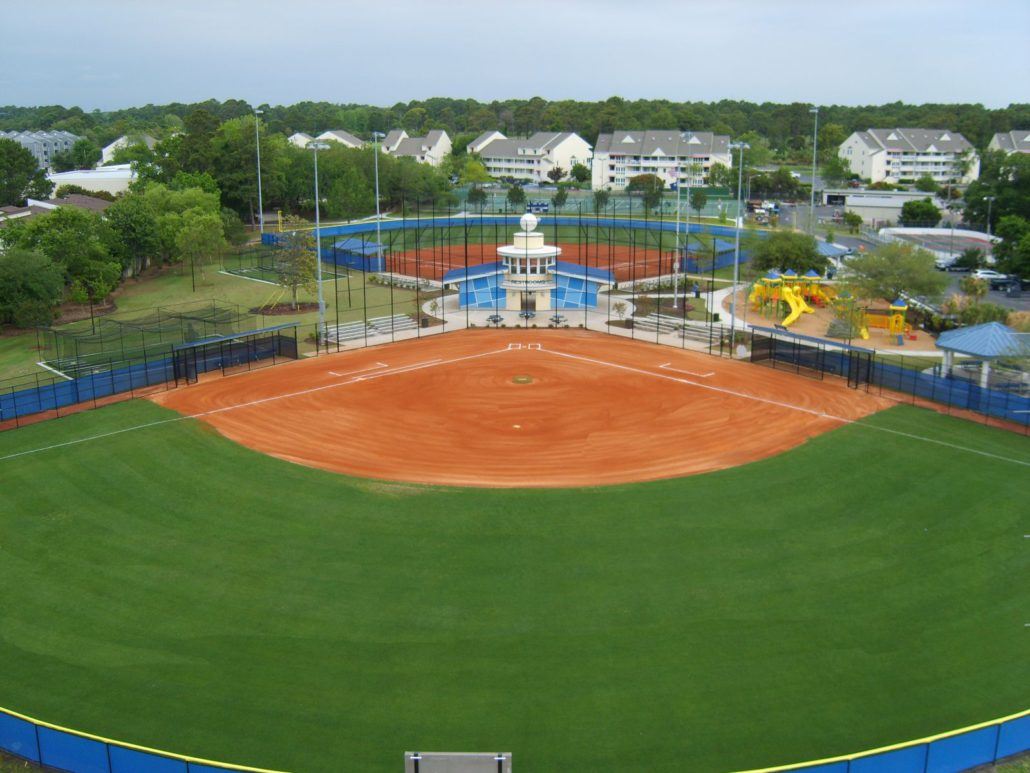 NORTH MYRTLE BEACH PARK AND SPORTS COMPLEX​
Sports Covered: Baseball, softball, soccer, flag football, ultimate frisbee, lacrosse
This 163-acre park includes two first class sports complexes. The baseball/softball complex consists of 6 total fields with dirt infields and natural grass outfields. The soccer/lacrosse complex consists of 8 natural grass fields (4 with lights). Both areas include concession stands, restrooms and play structures. The NMB Sports Complex is set to expand and will add additional rectangle fields, 6 more diamonds and a new family entertainment center.