The Grass is Greener in Branson
This popular family destination is your go-to youth sports city
Food lovers, live entertainment goers, outdoor adventurers and thrill-seekers alike should look no further than Branson for an experience that will exceed all their sporting needs. Located in Missouri, this Ozark town is known as a family vacation destination for its thrilling adventure parks and roller coasters, beautiful aquarium, interactive entertainment, delicious dining, and athletic facilities.
Looking for fun activities nearby? The Aquarium at the Boardwalk is unlike any other aquarium you've visited. Guests will get a thrill from up-close views of amazing sea creatures ranging from colorful fish, seahorses and jellyfish to octopi, eels and sharks. With state-of-the-art technology, you'll have the true feeling of flight at FlyRide inside at Beyond the Lens. You'll soar over mountaintops and skim over lakes in a suspended, free-floating multi-person ride that glides and tilts, giving you the most inspiring ride of your life over 22 national landmarks. Fritz's Adventure has added new components, including over 300 feet of tunnels, 32 obstacles, 11 ziplines, six bridges and two drops complementing existing facilities. Enjoy the City Wall, Sky Trail, Sky Tykes, laser maze, underground tunnels, treehouses, slides, warped walls, half pipe and a real airplane for exploring.
​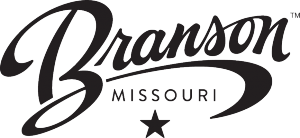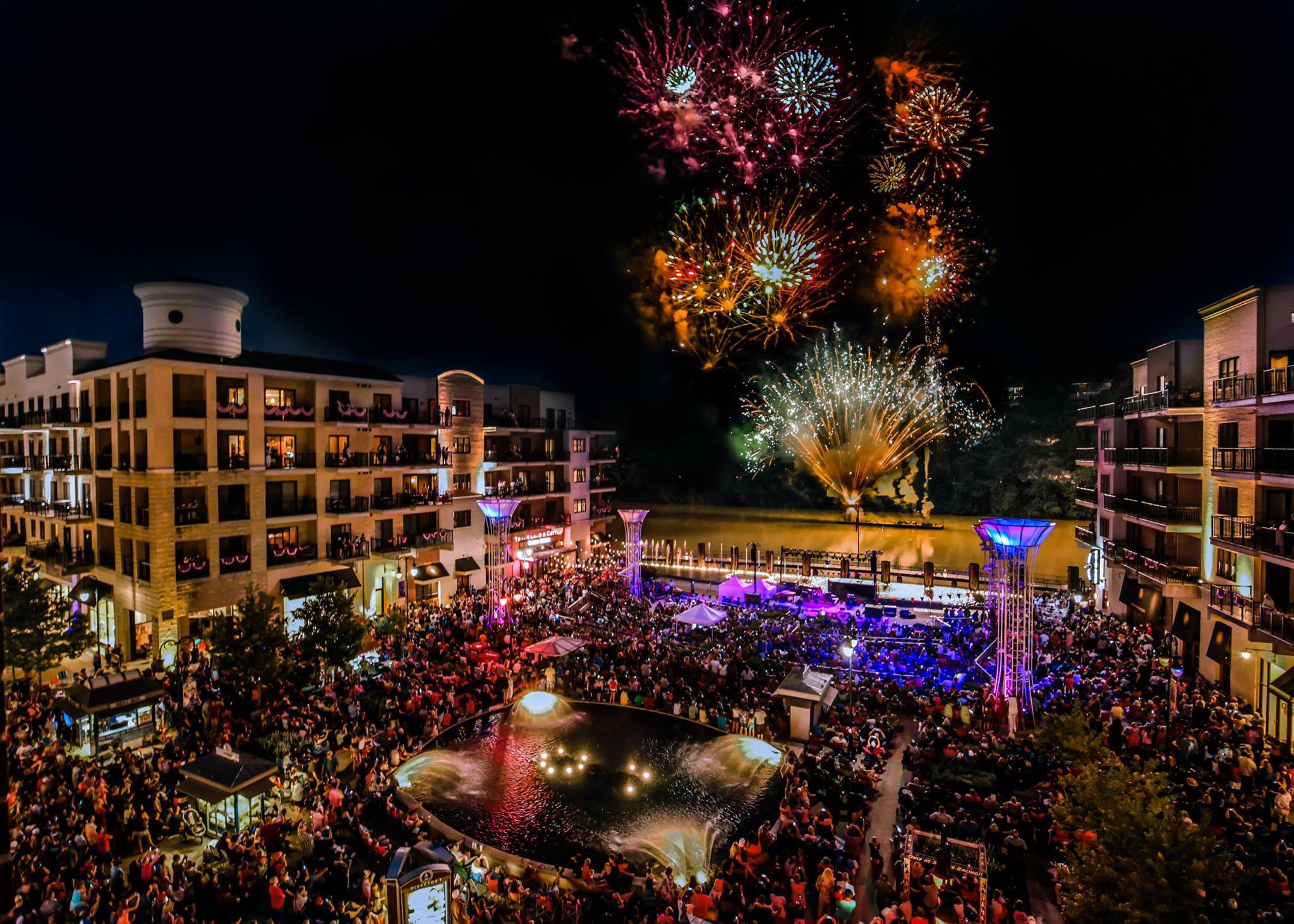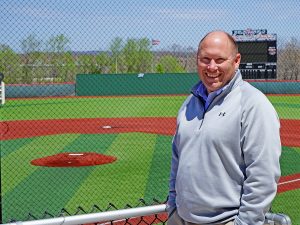 STEWART GRIMM
Sports Sales Manager
Get a Planner's Perspective
Don't just take our word for it, hear what these planners had to say.
"The support and extra efforts provided by the City of Branson and the mayor, as well as the Convention & Visitors Bureau and Director of Sports Marketing and Development, Terra Alphonso, has continually exceeded our expectations. This successful partnership has resulted in a first-class and extraordinary experience for our players, as well as their parents, coaches, supporters and fans."
— Robert Faherty, Vice President Babe Ruth League
Find Your Perfect Branson Facility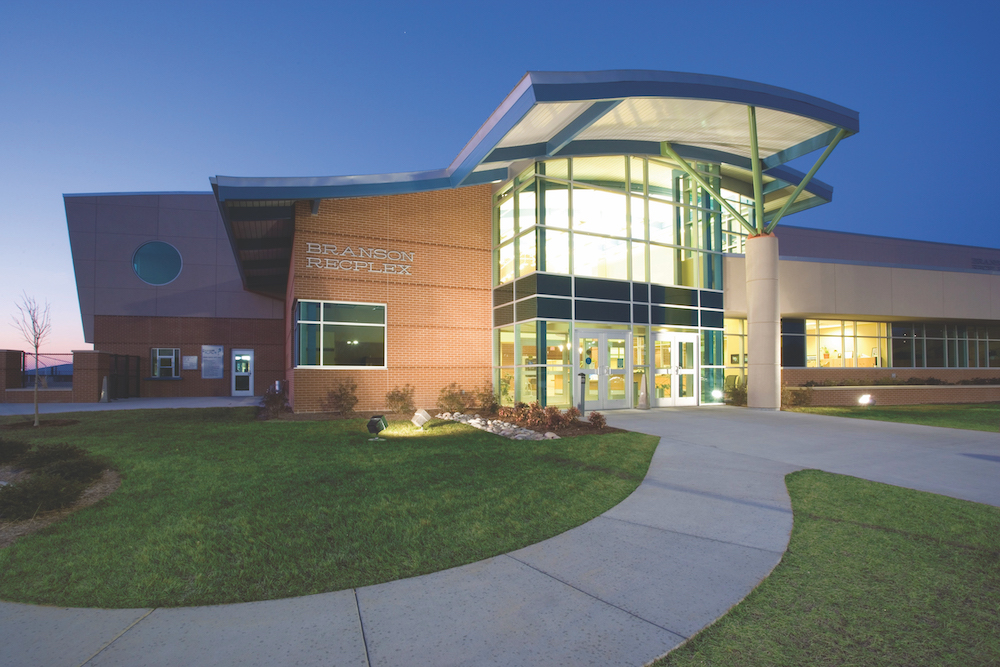 BRANSON RECPLEX
Sports Covered: Basketball, Softball, Soccer, Swimming, Track, Volleyball
This impressive 35-acre recreation facility is a multipurpose sports complex that combines recreation fitness and sports in one convenient location. The 44,000-square-foot recreation center includes two gymnasiums for basketball and volleyball that are full-sized and features a wood floor and bleacher seating, electronic scoreboards and a divider curtain; a 7,500-square foot fitness center with top-notch exercise equipment; a three-lane indoor track and concessions as well as locker rooms, a 2,000-square-foot community room with a dividing wall, projector screen, service bar and kitchen; and a 450-square-foot party room with a TV and Xbox. Outside, visitors will find a 12,249-square-foot aquatic center with a leisure pool, water slides, lap lanes and a diving well. The baseball/softball complex features two 300' ballfields, two 200' ballfields, batting cages, entry/ticket facilities, concessions, restrooms and 200-person bleacher seating per field. There are also several multi-use soccer fields capable of supporting two adult fields or four youth fields. The walking trail is a one-mile asphalt trail that loops around the complex.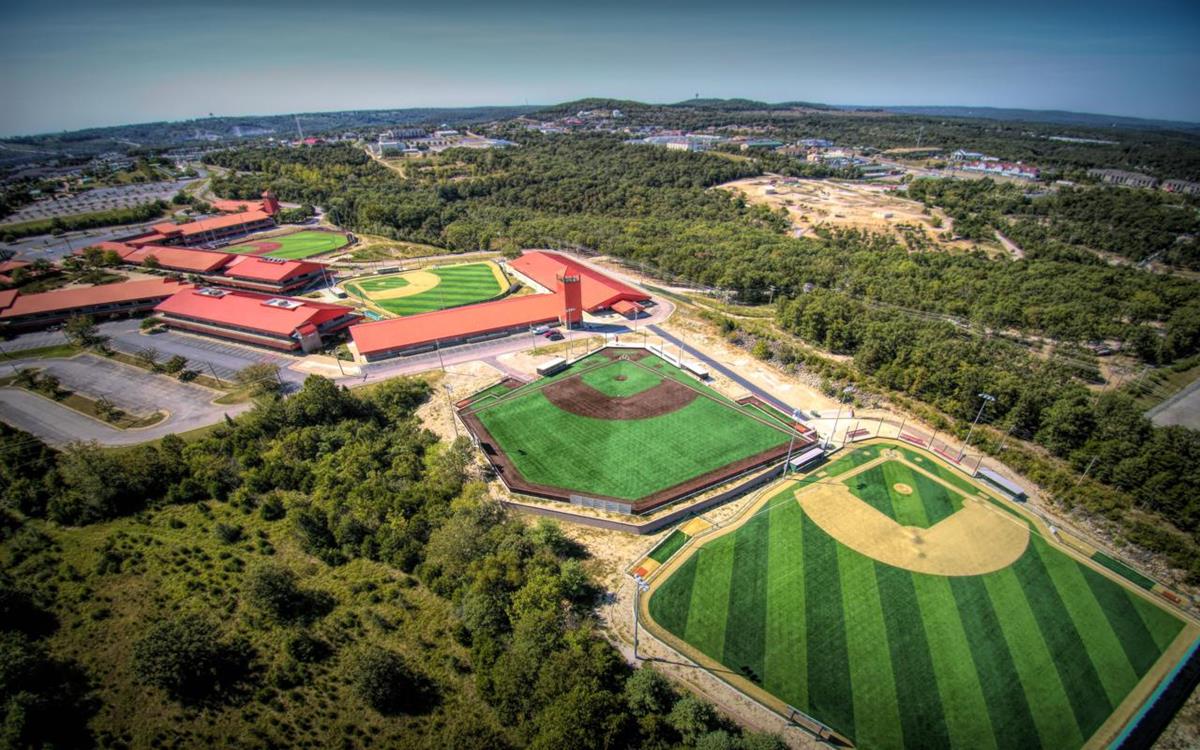 BALLPARKS OF AMERICA
Sports Covered: Baseball
Take your next tournament or sporting event to the Ballparks of America, a sprawling 1.2-million-square-foot campus composed of five replica Major League ballparks to give young athletes an experience similar to the pros. Each field is a 2/3 replica of a famous MLB ballpark, featuring synthetic turf, professional scoreboards, sports lighting, sunken dugouts and reclaimed seats to mimic the big league stadiums of St. Louis, Chicago, Kansas City, Boston and Brooklyn. The team clubhouses are just like those of Major League Baseball, with air conditioning, flat-screen televisions, private showers and personal, pro-style lockers. Additional amenities include generous amounts of free parking, concession stands located in prime areas of the campus, a restaurant and ice cream shop, restrooms, on-site photography services, plenty of outdoor picnic tables, and a pro shop with bats and merchandise. Ballparks of America hosts numerous tournaments including the 2023 Memorial Day Classic (10U, 11U, 12u), the 2023 Summer Kickoff (13U), the 2023 Fathers Day Classic (13U) and Babe Ruth League's Cal Ripken Major/70 World Series.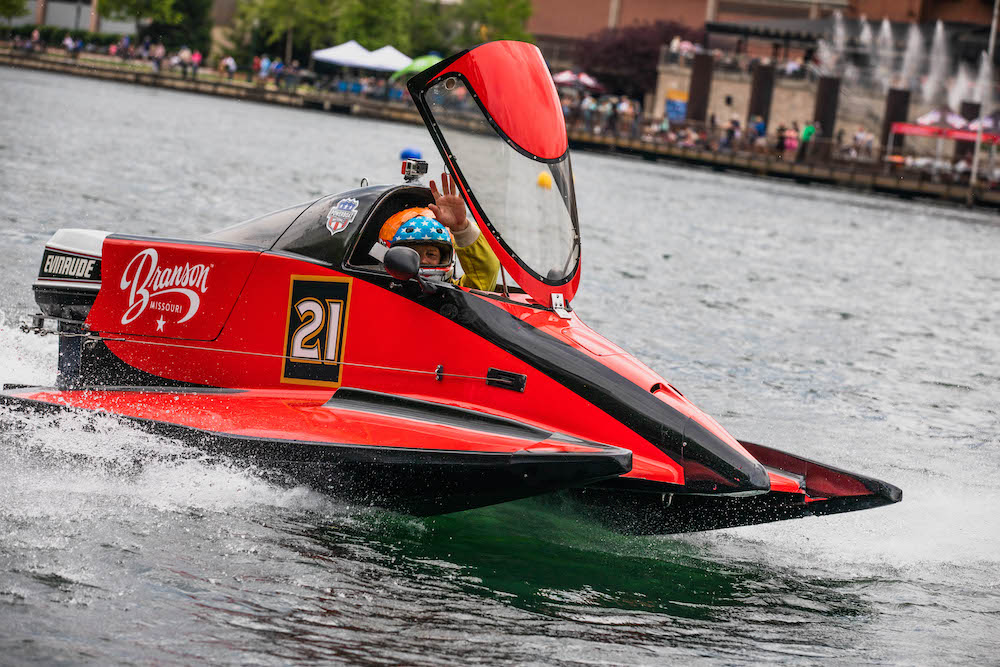 POWER BOAT NATIONALS GRAND PRIX SERIES
Sports Covered: Boat Racing
Hosted on Lake Taneycomo at Branson Landing, Powerboat National's Grand Prix Series is two days of high-speed racing by some of the world's fastest and well-known powerboat racers. This Championship Event is filled with a minimum of 10 of the world's newest, fastest and sleekest inshore powerboats. Additional events include the Formula Light tunnel boats that reach speeds of up to 80 miles per hour. The race course is designed to stay close to the shoreline, ensuring optimal spectator viewing. Powerboat National's staff and teams that participated in both the Pro Tunnel and Formula Light series races voted, and Branson was selected as the 2022 best race site!