Effingham, an Ever-growing Sports Destination
Every day, Effingham, Illinois becomes an even better destination for sport events, from swimming to softball and beyond.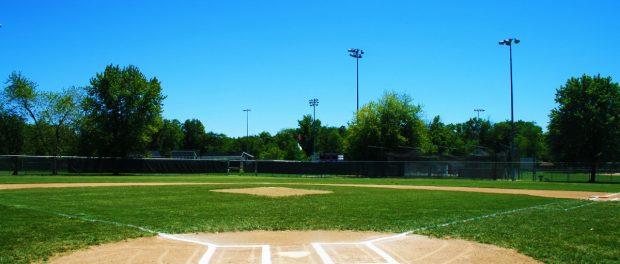 What can Effingham do for you?
Planning can be a pain, especially for an undertaking as big as a sport event or tournament. Happily, there are destinations that work hard to make sure the whole process isn't just easy, but fun for all.
Effingham is a growing, tourism-drawing presence in Central Illinois. You'll find a number of hospitable facilities looking to make your athletic experience extraordinary. With Effingham committed to giving visitors more reasons to stay and giving residents more points of pride in their town, the facilities only continue to grow and improve for players, coaches, refs and fans alike.
Effingham also offers many engaging tourist opportunities. Local attractions, entertainment, dining, shopping and lodging are plentiful and easy to find.
What can you do in Effingham?
Like the city of Effingham as a whole, each attraction offers a special experience. Firefly Grill, for example, is a favorite eatery devoted to locally grown ingredients and eco-friendly practices. Your group can find classic country cooking with fresh, delicious tastes all over town, from Niemerg's Steakhouse to Country Pride Restaurant.
Entertainment gems are available on a wide scale. For example, Effingham Performance Center has seen visits from well-known performers ranging from the Doobie Brothers to Bob Saget.
For automobile enthusiasts, Mid America Motor Works & MY Garage Museum showcases a 1910 gas station, plenty of vintage Corvettes and Corvette memorabilia. Heartland Classics also offers classic cars and other motor vehicles for a unique peek at automobile history.
Natural beauty on TREC Recreation Trails and spots like Ballard Nature Center or Bliss Park make the town ideal for enjoying the great outdoors with a casual stroll through the park or a more adventurous trail hike.
Let us connect you with Effingham CVB

---
X Factors
Program planning
Securing adequate accommodations for teams or individuals athletes
Shuttle transportation
Visitor welcome packets and promotional items
Social media and public relations assistance
Customized tour itineraries
Planner Perspective
I would say that the advantage for choosing Effingham, besides being so centrally located, is the community really gets behind and supports the events. We have such a variety of restaurants and hotels for people to choose from, and our shopping choices continue to expand. I feel fortunate to be able to host the event for its businesses and community

– Jeff Schafer, Effingham High School Girls Basketball, Southern Illinois Basketball Circuit Director (SIBC)
Let's talk facilities
Richard E. Workman Sports and Wellness Complex
Sports: All indoor sports
Richard E. Workman Sports and Wellness Complex was completed in early 2016. The complex offers a 25-meter, eight-lane swimming pool and indoor, 15,500-square-foot, multi-sport courts. This recreational center offers other amenities too, ranging from rentable party rooms to physical therapy services. The complex will not only offer visiting teams great places to play, but a stellar spot for helping their bodies relax and recuperate from intense activity."
Hendelmeyer Park
Sports: Baseball, softball, tennis
If you're looking for outdoor sports, look no further than Hendelmeyer Park. This spot is a charming local park with expansive outdoor fields. At a respectable 20 acres, the park holds two lighted, slow-pitch diamonds and one lighted, fast-pitch diamond—all with natural grass—plus four lighted tennis courts. That's not even touching upon the more leisurely park features, such as the playground areas, a gazebo, concession stand and skate park. With plenty to enjoy on and off the field, sports planners should be warned that their athletes might not want to leave this idyllic neighborhood refuge.
Evergreen Hollow Park
Sports: Softball, baseball, tennis, soccer, swimming
Evergreen Hollow Park, located in Northwest Effingham in the Effingham Park District, spans 42 acres and comprises two lighted softball diamonds, one lighted baseball diamond, four lighted tennis courts and soccer fields. On the west side of the park sits Kluthe Memorial Pool, an outdoor swimming pool with a lap pool, water slide and children's pool area. Additionally, the park features two large pavilions, two playground areas, restrooms, two concession stands and a tree walk—a nature trail with 120 trees representing at least 75 different species.
Community Park
Sports: Baseball, softball, disc golf, tennis, roller hockey, ice skating
Community Park is situated on 35 acres in Effingham Park District and features four lighted baseball/softball diamonds, one unlighted baseball/softball diamond, an 18-hole disc golf course that winds through hills and trees, four lighted tennis courts, a roller hockey rink and an outdoor ice skating rink. Other amenities include a sand volleyball court, three outdoor basketball courts, two concession stands, three playground areas, two restrooms, and four pavilions, shelters and picnic areas.
How do we get there?
Effingham is centrally located, right in the heart of Illinois, making it easily accessible from any direction.
By Car: Effingham resides on a true crossroads, right in the middle of Illinois, where Interstate 57 meets Interstate 70. Arriving by car on these highways couldn't be simpler. Access the town from the interstates or routes 45, 40 or 32.
By Air: Regional airports include Effingham County Memorial Airport and Shelby County Airport in Shelbyville, 33 miles away. The nearest major airport is in Decatur, located 66 miles away.

Summary
Article Name
Effingham, an Ever-growing Sports Destination
Description
Every day, Effingham, Illinois becomes an even better destination for sport events, from swimming to softball and beyond.