The particulars of planning a sports event are intricate and abundant. Anyone who has organized a tournament understands the time and effort it takes. There are several things to consider, and plenty of voices weighing in with their opinions. One of the most difficult elements—and one that is often contested—is selecting the right location. It's tough to find a place that meets all your needs as a sports organizer, while also pleasing the participants. But when you select a destination that already has a stamp of approval tied to it, everybody wins. Known as the "Sports Capital of Texas," Round Rock is the ideal sports destination.
Conveniently located 15 miles north of Austin, Round Rock is close enough to provide all the big city amenities, but without the big price tags. Its wealth of athletic facilities provides sports planners with a wide selection that will satisfy any size sports event. And there's no lack of things to do, from outdoor adventures to historic landmarks to professional sports events. Plus, the team at Round Rock is ready to help with anything you may need, making sure your athletic event goes off without a hitch. Come see what all the hype is about.
Notable Recent/Upcoming Events
2018 USA Deaf Basketball National Tournament
US Quidditch Cup 11
2018 iSET College Table Tennis National Championships
2018 US Lacrosse Women's Collegiate Lacrosee Associates Division l and Division ll National Championships
2018 USA Judo Senior National Championships
CVB/Sports Commissions Services Offered
PR/Media Assistance
Site Visits
Transportation Assistance
Lodging Services
Itinerary Development
Event Planning Assistance
Click on tab to see more information about a specific facility
Round Rock Multipurpose Complex
Located within Old Settlers Park, the Round Rock Multipurpose Complex is an elite sports facility that has hosted several major events, including the US Quidditch Cup and 2018 US Lacrosse Women's Collegiate Lacrosse Associates Division I and Division II National Championships. It features four natural grass multipurpose fields and one natural grass championship field, four synthetic turf multipurpose fields and one synthetic turf championship field.
Sports: Soccer, football, lacrosse, ultimate frisbee, rugby
Round Rock Sports Center
Opened in January 2014, the Round Rock Sports Center has welcomed numerous sports events. Some of those events include 2018 USA Deaf Basketball National Tournament, the 2018 iSET College Table Tennis National Championships and the 2018 USA Judo Senior National Championships. The facility boasts 82,800 square feet of indoor space, with more than 47,000 square feet of flexible, playable space that can be configured in several different layouts. It has a total capacity of 3,053, with seats for more than 1,400 spectators.
Sports: Basketball, volleyball, wrestling, table tennis
Old Settlers Park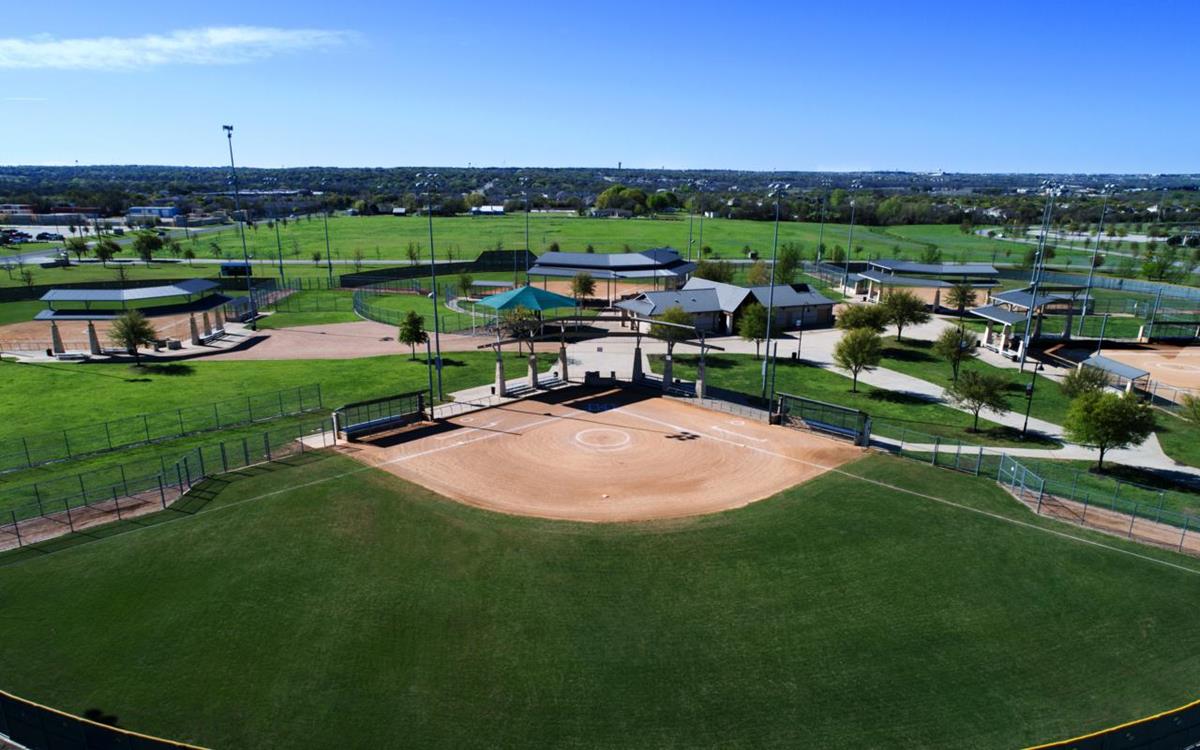 A Round Rock classic, Old Settlers Park is a well-known sports destination for local and international athletic events. The 645-acre park includes a 20-field baseball complex, a five field softball complex, seven soccer facilities, two football fields, 12 tennis courts, two sand volleyball courts, one aquatic center, a professionally designed disc golf course and a new multipurpose complex.
Sports: Golf, soccer, tennis, sand volleyball, cross-country, baseball, softball
Dell Diamond
Home of the Round Rock Express, the Triple-A affiliate to the Texas Rangers, Dell Diamond is a fan favorite among athletes and spectators. The stadium is designed to give guests an amazing, up-close view of the action. Not only is it the site for minor league baseball games, but it also plays host to amateur sporting events.
Sports: Baseball
Dragon Stadium
Dr. R.L. Peters Jr. Field at Dragon Stadium is a great spot for a football or track & field tournament. The venue features a regulation football field and a track. The stadium has several state-of-the-art amenities, as well as concessions stands and plenty of parking.
Sports: Football, track & field
Kelly Reeves Athletic Complex
Located in north Austin, the Kelly Reeves ISD Athletic Complex is a convenient walk from nearby restaurants, accommodations and attractions. The facility hosts high school soccer and football games, as well as regional and international athletic events. There's seating for 11,000 spectators, 5,500 seats on each side.
Sports: Football, soccer
Things to do in Round Rock
Want to know how Round Rock got its name? Discover a piece of history by visiting THE Round Rock at Brushy Creek. The large rock located in the middle of the flowing water marked a spot that was low enough for settlers to cross. The small community formed on the banks near the rock, and Round Rock was born.
Visitors can take a stroll through Chisholm Trail Crossing Park, where they can learn even more about Round Rock's past. There are commemorative plaques and sculptures along the trail, highlighting important events and landmarks. Spend a day wandering the streets of Round Rock's Downtown Historic District, where original architecture from the 1800s is on display around every corner. It will give guests a glimpse at life during the city's modest beginnings.
Embrace your inner interior designer at IKEA, or pick up something for the whole family in one of the 125 shops at the Round Rock Premium Outlets. Hop right next door to Bass Pro Shops to experience the great outdoors without leaving the comforts of air conditioning and delicious food from Uncle Buck's Fish Bowl and Grill.
If you're visiting in the warmer months, make sure to take a dip in the Rock'N River Water Park — kids will love slides, water obstacles, rock walls, and play pads while the adults will love the lazy river, cabanas, and the swim-up concession station with TVs.
It won't be long before a local asks if you've tried the signature food of the city: Round Rock Donuts. The yellow—or "orange" depending on who you ask—donuts have been served up here since 1926. Locals and visitors line up around the block for these tasty treats, so be sure to get a taste of the action.
Catch a game at the Dell Diamond to watch the Texas Rangers' AAA affiliate team, The Round Rock Express hit a home run. Lay out a blanket on the outfield lawn or grab a seat in  the first row behind home plate where you'll be closer to the home plate than if you were standing at the pitcher's mound! Between innings, enjoy tons of amenities like a pool, hot tub, basketball court, and a climbing wall.
Planner Perspective
We are so excited to be able to come to Round Rock again, especially after such a successful tournament in 2016. It is called the Sports Capital of Texas and we see very much why that is the case. Round Rock provides what I like to say is the best recipe for sport tournament success: great hospitality, great venues and great people!
National Collegiate Table Tennis Association: Willy Leparulo (Board of Directors President)
We chose the Round Rock Multipurpose Complex for this event because it exceeds both our quality and quantity expectations. Collegiate level play requires first-rate field conditions and larger field dimensions than most venues can accommodate. In addition to the quality of the sports complex, having enough fields for all games, practice areas and a championship setting all in one location is a win for us overall. After meeting with our accommodating hosts at the Round Rock Convention and Visitors Bureau and the operations staff at the Round Rock Multipurpose Complex, we knew that this was a place we wanted to bring the WCLA National Tournament, and we feel confident our participants will feel the same.
US Lacrosse: Kim Rogers (Director of Special Events)
How to Get to Round Rock
By Car: Located off I-35, Round Rock is less than a four-hour drive from most major cities in Texas, and only a day's drive from a good portion of the country.
By Air: The closest airport is Austin-Bergstrom International Airport, which offers nonstop service from more than 65 domestic destinations, and four international destinations.
Contact Information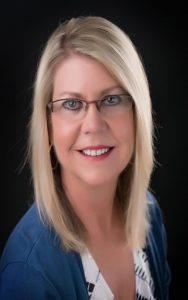 Company Name: Round Rock Convention and Visitors Bureau
Sports Sales Manager: Nancy Yawn
Title: Director
Telephone: 512-218-7094
Website: SportsCapitalofTexas.com