Great Lakes Bay Region is Ready to Host Your Sports Event
With top-notch sports facilities, unbeatable attractions and Central Michigan's natural beauty, there's no better place for your sports tournament than the Great Lakes Bay Region.
People in Michigan love to refer to the state as "the mitten." If you don't know why, just peek at a map and you'll find out. And if you're looking for a great place to plan a sports event or tournament, you'd do well to look no further than the sweet spot of the mitten, the Great Lakes Bay Region.
This region, comprising the area surrounding the cities of Saginaw, Bay City and Midland, holds many fun treasures that you, your event's team members and their families can enjoy. From outdoor adventures to waterfront activities, from arts and culture to nightlife and shopping, the area is, as Tim Allen would say in those commercials, "Pure Michigan."
Luckily for sports event and tournament organizers (and the teams that attend these events), the Great Lakes Bay Region is also an excellent host area. The region has been home to national and international softball events, and has played host to numerous state, regional and national soccer, tennis, wrestling, cheerleading and lacrosse tournaments. It boasts professional-level playing fields and infrastructure that can accommodate a wide array of sporting events and activities.
There are Plenty of Things to do in the Great Lakes Bay Region
Sporting events and tournaments can be (let's face it) exhausting. So it helps to give participants and spectators ample opportunities to unwind — in whichever way they prefer.
And here's the coolest thing about the Great Lakes Bay Region: It really can be fun for everyone. No matter your age, financial situation or interests, you won't be bored when you "Go Great," as the region's marketing slogan puts it.
You think we're exaggerating? Consider this: No matter where you are in the region, you're just a short drive away from such varied activities as free disc golf at Tittabawassee Township Park, live music at Hamilton Street Pub, and — no joke — zip line trails at Adventure Park in Frankenmuth.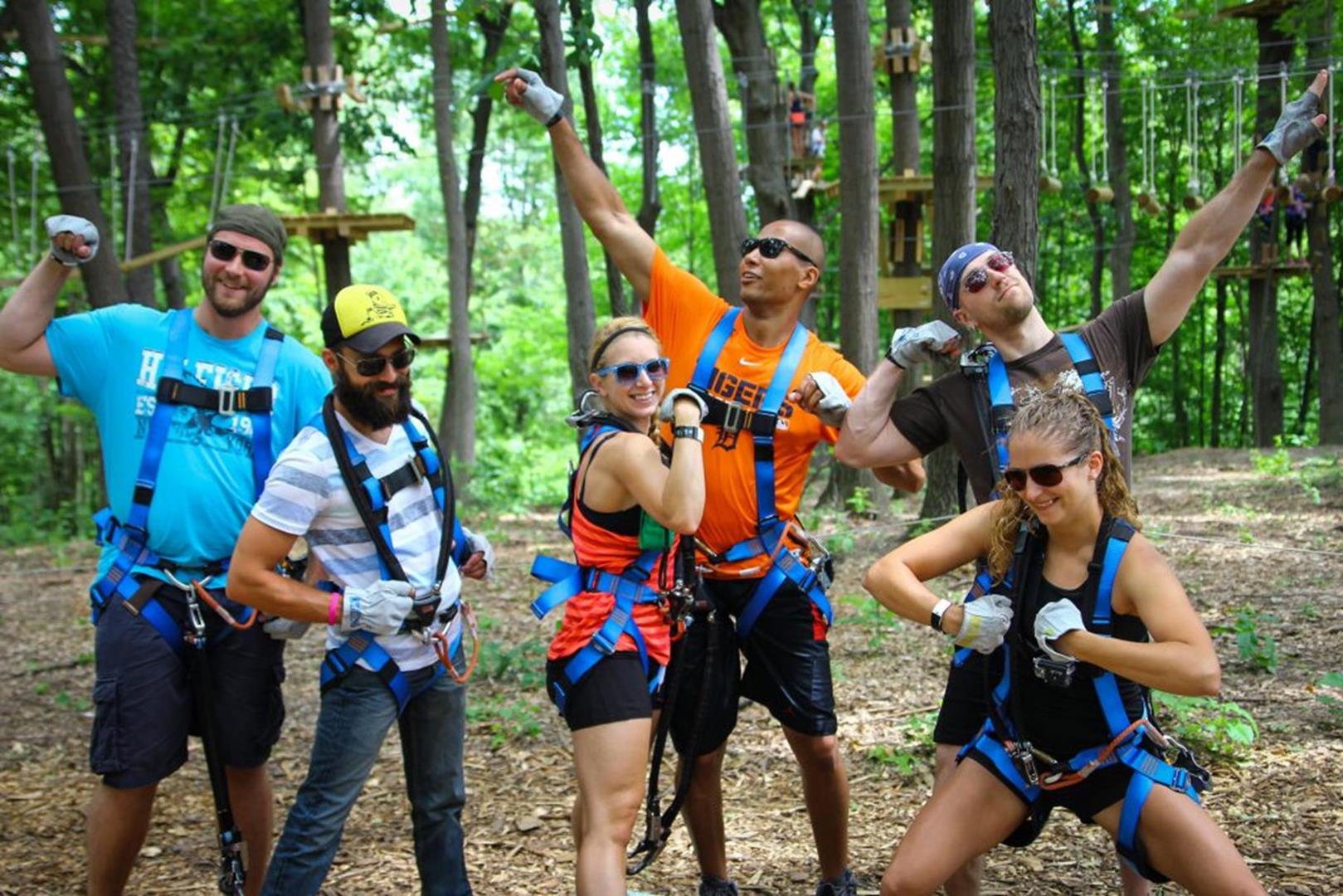 If you're looking for family fun, the Great Lakes Bay Region boasts the Mid-Michigan Children's Museum, The Children's Zoo at Celebration Square, and dozens of farms and orchards that let you pick your own fruit.
Craving some after-dark adventure? You can hop on the Appledore Tall Ship for a night cruise of Saginaw Bay and then slip into the WhichCraft Taproom or the Whine Bar for a frosty beverage or a smooth glass of vino when you return.
Simply put: If any visitors are bored between games, matches or competitions … well, it's their own fault because there's certainly enough to do!
---
X Factors
Family Friendly Attractions- Frankenmuth, Birch Run, Bay City, Midland
Affordability
"Housing System"
Planner Perspective
Facilities Overview
Midland Softball Fields
Sports: Softball
Located in the "Softball capital of Michigan," the Midland Softball Fields comprise diamonds located at Emerson Park, Optimist Park and Redcoats Complex. With 17 fields total, all within a short distance of each other, it's a softball tournament organizer's dream. Fields have fence distances that vary from 175 feet to 300 feet, so you can accommodate all levels of play. The fields are even hosting the 2016 WBSC Junior Men's Championship, adding to the area's rich history of hosting national and international tournaments.
Greater Midland Tennis Center
Sports: Tennis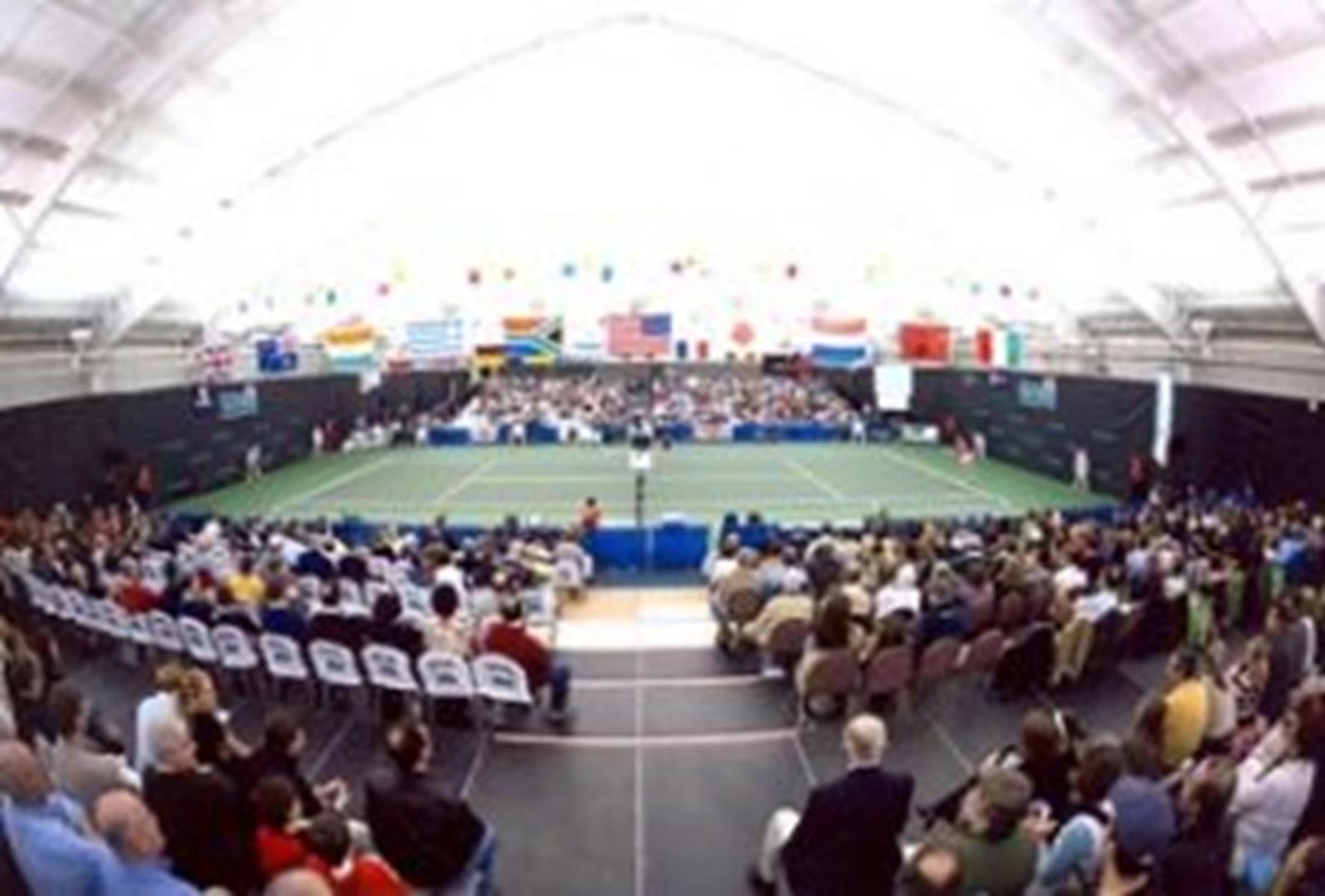 The Greater Midland Tennis Center is kind of a big deal — and a great place to host a tennis tournament. The largest tennis center in the Midwest, it boasts 16 indoor courts and 16 outdoor courts over 13 wooded acres, so chances are you'll have room for everyone. And it is no stranger to big events, having hosted camps, tournaments and events for all ages — including the prestigious Dow Corning Tennis Classic, which draws the world's up-and-coming professional women players. With a mezzanine that features a big screen TV and a fully decked-out pro shop, participants and spectators will have plenty to do between matches.
Saginaw Township Soccer Complex
Sports: Soccer, lacrosse
You want soccer fields? The Saginaw Township Soccer Complex has got ̓em — 22 to be exact, all in one location. That's enough space to have hosted the 2012 U.S. Youth Soccer Midwest Regional Championship, which drew 210 teams from 14 states, as well as the annual Great LAX Bay Classic lacrosse tournament, which draws more than 100 teams each year. With all the fields together in one area, teams don't have to drive to different facilities between games, and scouts can walk amongst the action with ease, observing a large number of players in a short time.
Dow Event Center
Sports: Hockey
As its "day job," the Dow Event Center hosts Saginaw's OHL hockey team, the Saginaw Spirit. So you know it can handle a raucous hockey game — and some raucous crowds. The arena seats 5,900 people for games and features a four-sided video scoreboard that will lend your tournament or event a decidedly professional feel. The center is home to more than the hockey arena, though. In fact, it's an entire complex that consists of several parts, including comedy and theater spaces, banquet and conference rooms, and an event park that holds outdoor concerts.
Birch Run Expo Center
Sports: Cheerleading, wrestling, boxing, dog shows
Some sporting events are like cranky toddlers or surly teenagers — they just need some space. If your event needs room to sprawl out unimpeded, then Birch Run Expo Center is your ideal spot. The center offers more than 100,000 square feet of column-free space for indoor events, and more than 30 acres of property for outdoor activities. It has hosted cheerleading competitions with up to 3,000 participants and 7,000 spectators, as well as wrestling events that attracted 2,500 people. With ample parking and clean, renovated amenities, Birch Run Expo Center is just waiting to host your event.
Fishing on the Saginaw Bay and River
Sports: Fishing, ice fishing
What do you need to host a good fishing tournament? Water (duh), lots of fish (naturally) and a naturally beautiful area (preferably). Lucky for you, the Great Lakes Bay Region features all three in abundance. The area plays host to numerous fishing events throughout the year, including walleye tournaments, ice fishing schools and even a bowfishing championship. Anglers (and fishing event organizers) can choose between the 22.4-mile-long Saginaw River or the 1,143-square-mile Saginaw Bay. The waters contain such varied fish as lake trout, whitefish, perch, steelhead and northern pike, and the local competitive fishing infrastructure is strong enough to host any tournament.
How do I get to the Great Lakes Bay Region?
It may seem like the thumb web of "the mitten" would be tough to get to. But, on the contrary, it's remarkably easy. The Great Lakes Bay Region is served by two international airports and four small craft ports, and is as easy to get to by car as any other place that's right off a major interstate.
By Car: The Great Lakes Bay Region is virtually bisected by one of the nation's busiest highways, Interstate 75. US-23 and US-127 are also arterial roads that flow into the region, providing easy access to the rest of the country.
By Air: MBS International Airport is located in the center of the Great Lakes Bay Region, between Midland, Bay City and Saginaw. Delta and United airlines both fly out of MBS, with top destinations including Detroit, Chicago, Minneapolis and Atlanta. If you're looking to fly into a bigger hub, Bishop International Airport, in Flint, is less than 50 miles away from the heart of the Great Lakes Bay Region.
Summary
Article Name
Great Lakes Bay Region is Ready to Host Your Sports Event
Description
With top-notch sports facilities, unbeatable attractions and Central Michigan's natural beauty, there's no better place for your sports tournament than the Great Lakes Bay Region.