Holland Has the Sports Facilities for Your Next Event
When searching for a location for your next tournament, consider Holland, Michigan's variety of championship venues.
Why Holland
Choosing a tournament location is a tall order for sports event planners. Finding a destination to cater to all your sports and entertainment needs can be daunting and the list of possible places can be endless. But for your next tournament, think tulips.
Holland, Michigan—known for its trademark flowers and windmills—is an oasis for tournaments for both indoor and outdoor sports. The facilities are in championship shape and matched only by the care, dedication and friendly attitude of the good people working there.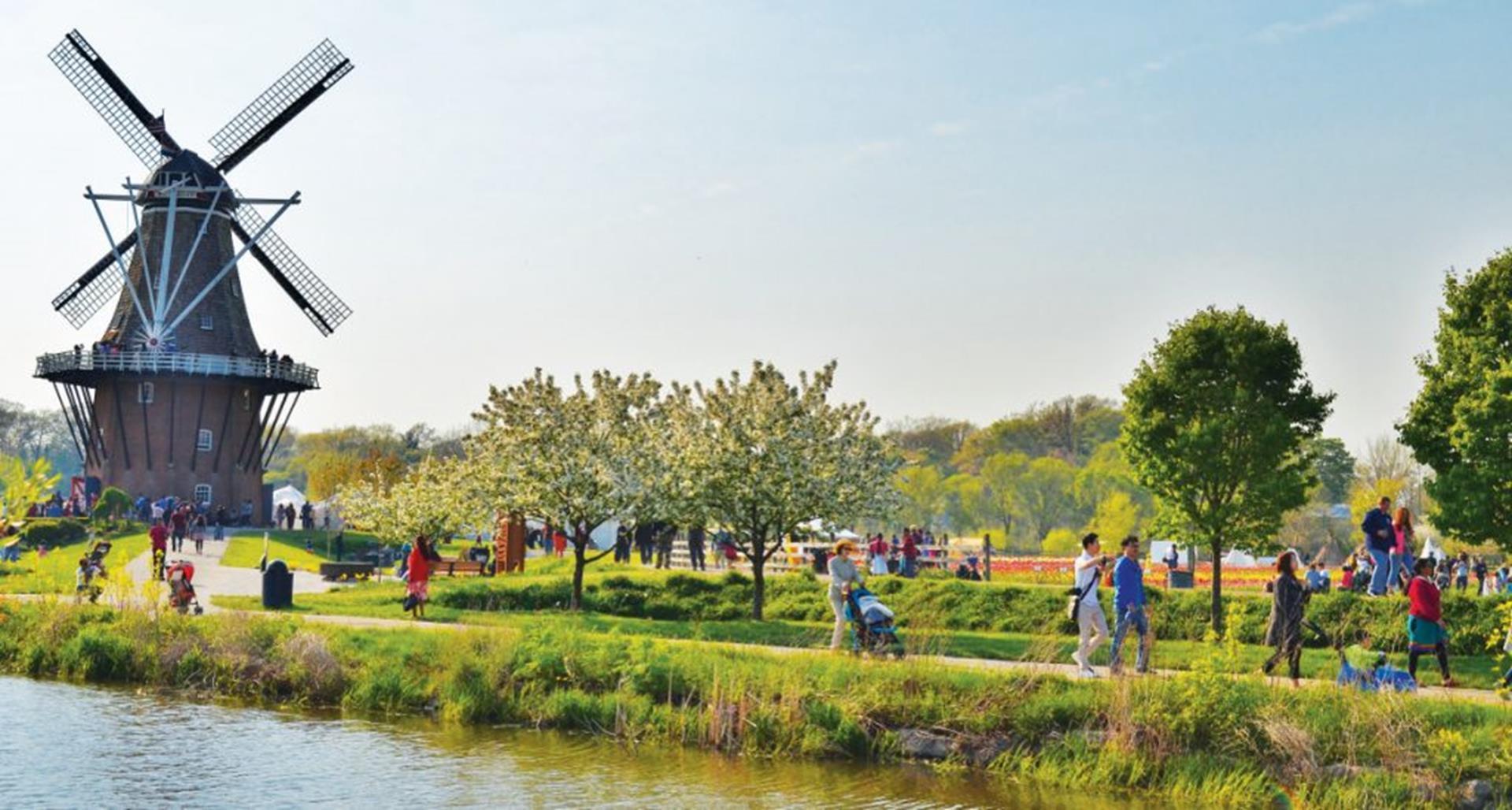 The athletic facilities are complemented by an array of dining opportunities and lodging options, so planning in the southwest Michigan town is worry-free. Along with all the amenities sports planners look for, Holland boasts sandy beaches and a rich Dutch history sure to captivate your group.
So stop searching because you've found a location your participants will talk about for years to come. You've found your next tournament destination in Holland.
What's there to do in Holland?
Families that participate in sporting events often plan their vacations around the trip, so it's important as a tournament planner to find a destination that offers attractions that will provide memories to last a lifetime. This is where Holland steps up to the plate.
Explore, shop and dine in Holland's historic downtown, and stay for the arts and culture the area provides, including the Holland Museum where visitors can learn about the town's rich Dutch history and the birth of Tulip Time, an annual festival that celebrates those roots. At Veldheer Tulip Gardens you can experience Dutch culture and even take home a pair of authentic wooden shoes. For more Dutch fun, check out Windmill Island, where visitors can explore a 250-year-old windmill called De Zwaan. Holland is also home to some of the most beautiful beaches in the Midwest. On the banks of Lake Michigan, the five Holland-area beaches provide water fun, sunbathing and romantic sunsets.
---
X Factors
Assist with team-friendly hotel selection, room blocks and rates
Organize and conduct personal site inspections
Provide vendor contacts for additional needed services
Offer marketing and promotional assistance
Provide welcome packets for all participants
Planner Perspective
What types of Facilities Does Holland Have to Offer?
Holland Aquatic Center
Sports: Swimming and diving
From humble beginnings as the community pool in 1968, the Holland Aquatic Center has undergone a number of renovations to become a championship facility. The 86,745-square-foot venue opened as the center it is today in 1999 and has played host to a number of events, including the NCAA Division III Men's and Women's Championships in its 50-meter competition pool. The center also boasts two 1-meter and two 3-meter diving boards as well as a 25-yard, six-lane warm-up pool and diving well. Tournament planners will love the accurate Colorado time system and scoreboard. Up to 600 spectators can take in the event from the bleachers with room for 500 more along with concession. Both men's and women's locker rooms offer dry and wet restrooms along with showers.
Matt Urban Sports Complex
Sports: Softball, soccer, sand volleyball, outdoor basketball
The 23-acre Matt Urban Sports Complex, in the southeast corner of town, holds four softball fields, a soccer field, two outdoor basketball courts and two sand volleyball courts, all lighted for play after dark. Bleacher seating is available at the softball fields and concession is on site. Picnic shelters are available as well, along with designated space for a tournament headquarters. Ample outdoor parking is available in the lot between the softball fields and the basketball and volleyball courts.
Helder Park
Sports: Softball, soccer, tennis, outdoor basketball, beach volleyball
The 98-acre park provides a plethora of sporting options, including eight soccer fields of varying sizes for different ages and abilities along with two softball fields, all equipped with lighting. It also offers four tennis courts, two beach volleyball courts and an outdoor basketball court providing tournament versatility. Bleacher seating is available at the softball and soccer fields and tennis courts, with concession available. There is plenty of parking in the park's four lots.
Jim Kaat Baseball Park
Sports: Baseball
Located in the northern part of Helder Park are three Little League-sanctioned baseball diamonds, equipped with bullpens, batting cages and concessions. There is plenty of parking steps away from the fields, and picnic pavilions provide shelter for tournament organizers to run their events. Ground broke on the project in 2005, and since its opening it has played host to Little League games and tournaments. The grass infields, manicured mounds and spacious outfields provide a competitive setting for a youth baseball event.
Quincy Little League/Soccer Complex
Sports: Baseball, softball, soccer
This 133-acre park provides four Little League-certified fields along with a fifth full-sized ball diamond. Paired with two full-sized soccer fields and several small and medium fields, the Quincy Complex is a premier outdoor sports venue. On the ball fields, two refurbished softball field with bleacher seating provides spectacular views of the finely tailored diamonds along with concession and restrooms available on site. Across from a huge parking lot with enough spaces for any sized event are the smaller soccer fields, equipped with bleacher seating. The two full-sized soccer pitches have their own parking lot and bleacher seating.
The Edge Ice Arena
Sports: Ice hockey
Located on the north side of Holland, The Edge Ice Arena is the local leader in ice hockey venues. A NHL regulation rink and a larger Olympic ice sheet provide the perfect setting for your next hockey tournament. The arena boasts 12 team locker rooms along with a figure skating room and an officials locker room. A full-service pro shop is on site for quick repairs and skate sharpening. Guests have their choice of two concession stands, and tournament organizers can take advantage of the three meeting rooms. There is seating for 1,800 guests in the bigger rink and 250 at the other. Parking is available for 350 vehicles.
Getting to Holland
Located in southwest Michigan, Holland is perfectly situated three hours away from both Chicago and Detroit. An international airport not far away and access to major interstates makes Holland an easy spot to reach.
By Air: Holland is just 40 minutes from Gerald Ford International Airport in Grand Rapids, which is served by 120 daily nonstop flights on six passenger airlines. It provides nonstop flights to New York, Dallas/Fort Worth, several Florida airports and Atlanta.
By Car: Interstate 196 runs right into Holland along the banks of Lake Michigan, accessible from I-96 from Detroit and I-94 out of Chicago. On each route it's a beautiful drive through Michigan.
Summary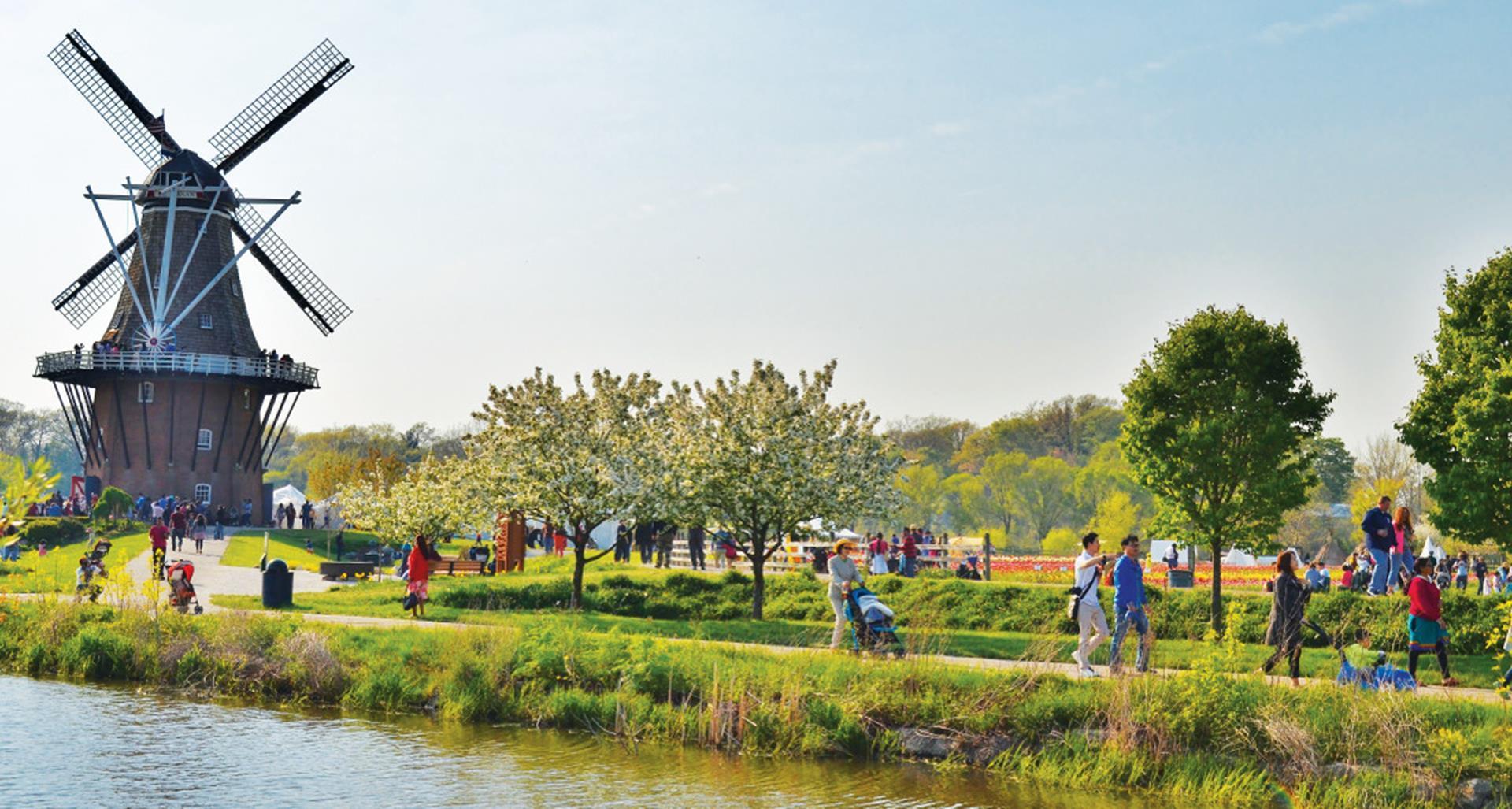 Article Name
Holland Has the Sports Facilities for Your Next Event
Description
When searching for a location for your next tournament, consider Holland, Michigan's variety of championship venues.