Now Entering Round Rock
This town, right outside Austin, is known as "The Sports Capital of Texas." Planners need only look at the facilities offered up for visiting teams to see that much of the town's effort goes into maintaining and strengthening its status as a solid bet for any prospective event. With many successful tournaments and events for everything from badminton to baseball under their belts, the people of Round Rock have all the know-how needed, and perhaps even more, to make sure your best laid plans don't go awry.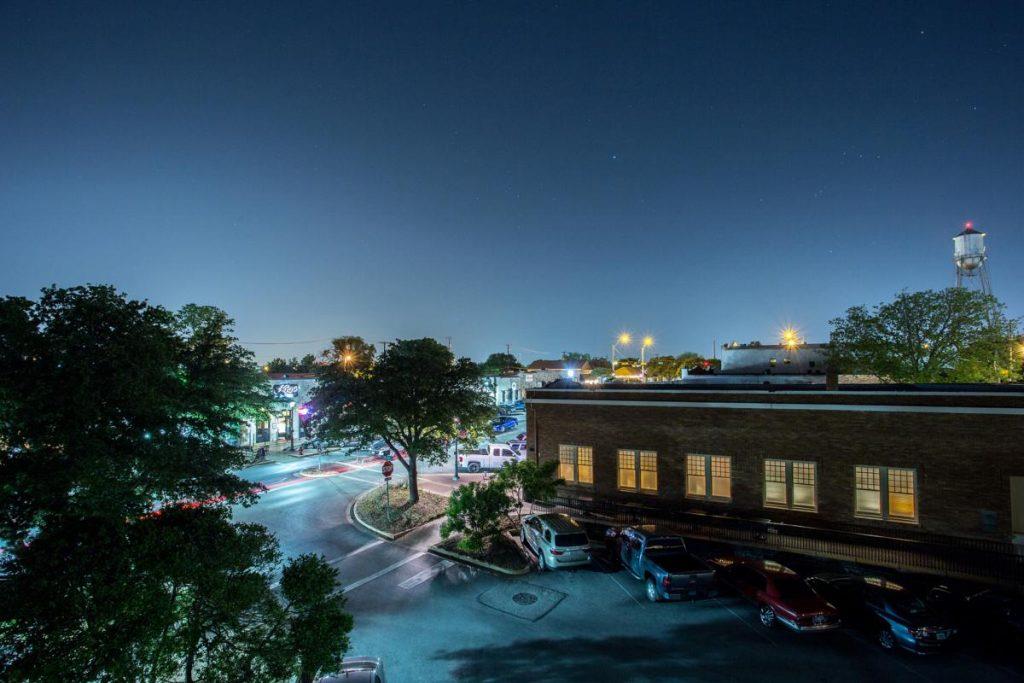 More than a haven for sports and facilities though, Round Rock is a town that people enjoy visiting. Exuding Western charm, it has a historic downtown, spots for family fun and other attractions meant to provide a good time for every visitor, young and old, athletes and spectators alike.
Finding fun and food an easy task
Round Rock has no shortage of attractions and entertainment for visitors outside of their venerable sport facilities. Shopping, family-friendly adventures and food are bountiful in this town.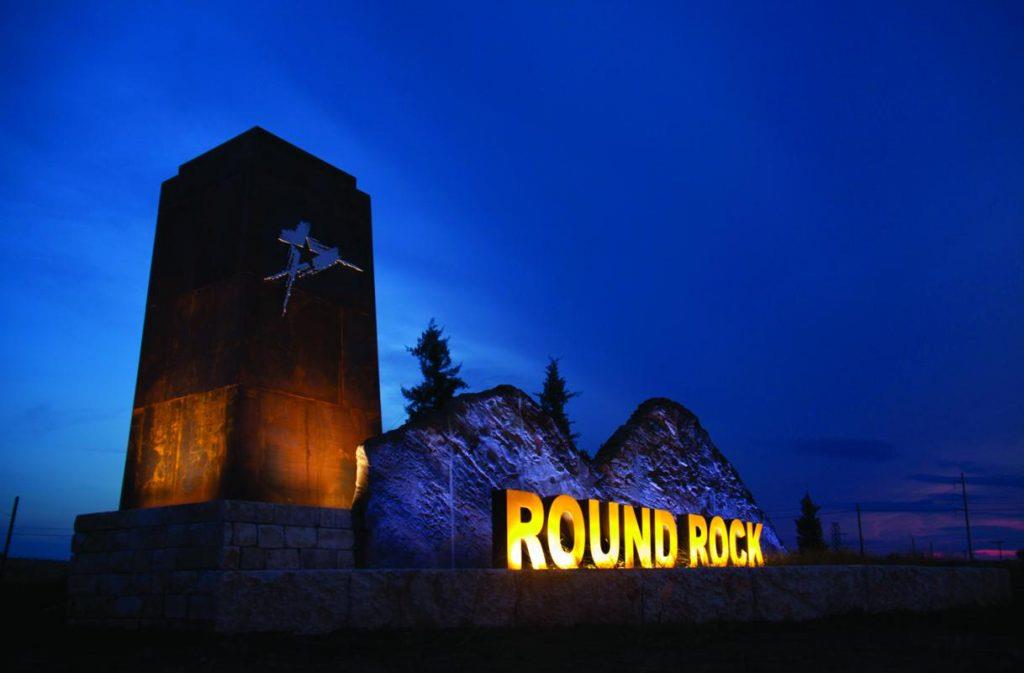 A leisurely tee time at one of Round Rock's beautiful golf courses can make for a relaxing morning. The Rock'n River Family Aquatic Center is a family-friendly water park, perfect for cooling off. Another great leisure activity is taking in a game at the Dell Diamond, home to their Texas Rangers AAA baseball team, the Round Rock Express. Those wishing to spend time shopping in Round Rock will enjoy popular stops like Round Rock Premium Outlets, Ikea and Bass Pro Shops.
Visiting athletes are eagerly urged to try some of Round Rock's delicious Texas cuisine, such as traditional fare served by Jack Allen's Kitchen or that famous Texas-style barbecue served at Rudy's BBQ. Enjoy more of the town's unique flavor by taking a tour of historic downtown Round Rock, including the rounded rock that gave the town its name.
Let us connect you with Round Rock CVB

---
X Factors
A presentation of available facility options
Coordinate pre-event services
Vendor and specialty venue assistance
Site visit coordination
Planning, promotional and on-site literature
Hotel assistance
City promotional assistance
Online photo gallery of your event
Media relations assistance
Provide attendees with a welcome letter from the CVB Director
Provide restaurant and entertainment options to assist with event itinerary planning
Planner Perspective
I love the Round Rock Sports Center. They have the best facility in the country, perfectly designed with the player as the main focal point. The stadium seating on the upper level gives parents a great view and focuses all of the attention onto the players below. The facility is gorgeous and is one of the most well thought out facilities in the US, but the main reason I chose Round Rock is because of their amazing staff. They are first-class, accessible, considerate and helpful. The staff goes above and beyond with every detail and is very hands-on. That's the most important part for me.

– TJ Ford, NCAA Texas basketball legend
When Round Rock submitted their bid to host the National Collegiate Table Tennis Association national tournament at their new indoor sports center, we saw the facility, it's location and amenities such as restaurants, hotels and other fun things for our competitors and guests to do in town, and we thought, 'How did we get this lucky?' It was perfect!

– Willy Leparulo, President, National Collegiate Table Tennis Association
Numerous facilities cater to your needs.
Round Rock Multipurpose Complex 
Sports: ultimate frisbee, soccer, rugby, lacrosse, flag football.
The new 60-acre Round Rock Multipurpose Complex is now open within Old Settlers Park. It includes 4 natural grass multipurpose fields and 1 natural grass championship field, 4 synthetic turf multipurpose fields and 1 synthetic turf championship field, parking, sports lighting, restroom/concessions building, spectator amenities, playground and more.
Round Rock Sports Center
Sports: Basketball, volleyball, table tennis, wrestling, badminton, pickleball

The Round Rock Sports Center opened in January 2014 and has already hosted numerous events including basketball, volleyball, wrestling and table tennis tournaments.
The $14.9-million facility boasts 82,800 square feet of indoor space with 47,775 square feet of flexible, open, playable space. Several configurations are available, including six high school basketball courts, 12 high school volleyball courts, three NCAA basketball courts or four badminton/pickleball courts.
In addition to the many indoor features, the Round Rock Sports Center has an outdoor pavilion and plaza. The covered pavilion features a multi-sport turf surface, playground, concession area and restroom facilities. The open-air plaza has a children's play area available for family, friends and event participants.
Old Settlers Park
Sports: Outdoor sports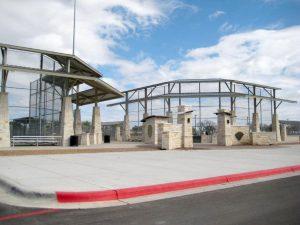 The 645 acres of Old Settlers Park feature an 18-hole disc golf course, seven playgrounds, 40 picnic areas with barbecue pits, a regulation remote-control airplane strip, seven soccer fields, two football fields, a 12-court tennis complex, sand volleyball courts, cross country courses, 3.3 miles of paved trails and a three-acre area designated for special events. There's even a lake, which is frequently stocked by the Texas Parks and Wildlife Fish Hatchery.
Champion Fields sits within Old Settlers Park. Here, you'll find 20 baseball fields, five softball fields, 18 batting cages, five covered playgrounds, 39,000 square feet of shaded spectator areas and ample warm-up areas. Its 120 acres are built for serious competition.
Dell Diamond
Sports: Baseball

Right next door to Old Settlers Park is Dell Diamond, home to the Texas Rangers' AAA affiliate, the Round Rock Express. The park's proximity to Old Settlers makes it an ideal championship or main field for any large baseball tournament. Dell Diamond has 8,722 fixed seats and can seat another 3,000 in the outfield lawn area. Fans enjoy the pool and hot tub over the right field fence, and kids love the adjacent basketball court and climbing wall for in-game entertainment.
Dragon Stadium
Sports: Football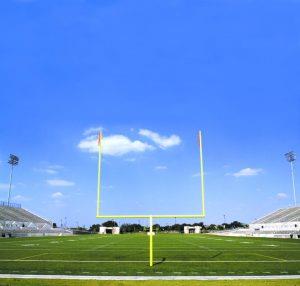 In a state known for its high school football, Round Rock has one of the best high school stadiums around. On the campus of Round Rock High School, Dragon Stadium features a full-size track and AstroPlay turf field with a drainage system to allow play in any weather. For events that require a lot of administration and may draw media, Dragon Stadium's two press boxes are sure to impress. The home side press box is two stories and features a refreshment area to go along with its radio, TV and coaches booths.
Kelly Reeves Athletic Complex
Sports: Football, soccer, lacrosse
The Round Rock Independent School District went a step further when putting together its athletic complex, building a stadium that rivals many Division I college football arenas. With parking for 2,750, total seating for 11,000, 950 stadium seats and a beautiful oval-shaped campus, this complex makes a great championship locale for football, soccer or lacrosse events. Televisions are fixed at concession areas so fans won't miss any of the action while away from their seats.
This Town Lives in Texas' Heart
Round Rock resides in an ideal location, with 90 percent of Texas' population lying within 300 miles of the town. Austin is only a half hour away. Dallas and Houston are only three hours away. Within the town, plenty of visitors can be accommodated thanks to the 28 hotels within city limits.
By Car: With I-35 passing right by Round Rock, travelers will find the town quite easy to access, especially from Austin to the South and Georgetown to the north. Route 75 and Texas Toll road 45 also provide convenient access to the town, coming from the East.
By Air: Being so near to Austin means that traveling by air is a cinch, with the nearest airport being Austin Bergstrom International Airport, only half an hour from Round Rock and serviced by 13 major airlines.