When it comes to sports destinations, it's not every day you find one that offers the amenities of five cities in one spot. For sports planners considering the Quad Cities for an athletic event, they'll get just that. The Quad Cities area is split between two states—Iowa and Illinois—and five cities—Davenport, Bettendorf, Moline, East Moline and Rock Island. The region boasts world-class attractions and museums, a vibrant nightlife, affordable accommodations and all the beauty of the Mississippi River—as well as some of the best sports venues in the country.
With a convenient location and a seasoned staff of professionals, Quad Cities sports events are taken to a whole new level. When you combine the power of five destinations into one, you're sure to have a very successful—and highly memorable—sports event.
Notable Recent/Upcoming Events
NAIA Men's Golf Championship at TPC Deere Run (May 15-18, 2018)
USSSA Boys IL. State Baseball Tourney at Hitman Sports Complex (June 30-July 2, 2018)
ISC World Tournament at Green Valley Sports Complex (August 10-18, 2016)
 BMX Gold Cup Final at East Moline BMX Track (September 14-16, 2018)
Missouri Valley Conference Women's Basketball Tournament at TaxSlayer Center  (March 2015-2021)
American Cue Sports at RiverCente (January 18-21, 2018)
PDGA Jr. & Amateur Worlds at West Lake Park  (July 14-22, 2017)
Leatherneck Classic at Leisure Lanes & Big River Bowl (November 9-11, 2018)
USA Gymnastics Regional Championship at RiverCenter  (April 29-May 1, 2016)
RAGBRAI – End Point  at Centennial Park Riverfront (July 28, 2018)
CVB/Sports Commissions Services Offered
Volunteer Staff
PR/Media Assistance
Signage
Site Visits
Transportation Assistance
Lodging Services
Grant Programs
Welcome Bags/Gifts
Itinerary Development
Event Planning Assistance
Information Tables
Registration Assistance
Professional Photographer Services
Local Organizing Committees
Click on tab to see more information about a specific facility
TaxSlayer Center
A top Quad Cities sports venue, TaxSlayer Center is a multi-use indoor arena that can handle a range of athletic events. It features a 31,000-square-foot arena with retractable bleachers, one full-size NBA/NCAA basketball court, and one full size hockey/figure skating rink. There are 12,000 permanent seats, 15 sky boxes, and full-service concessions.
Sports: Basketball, ice hockey, figure skating, gymnastics, rodeos, boxing
TPC Deere Run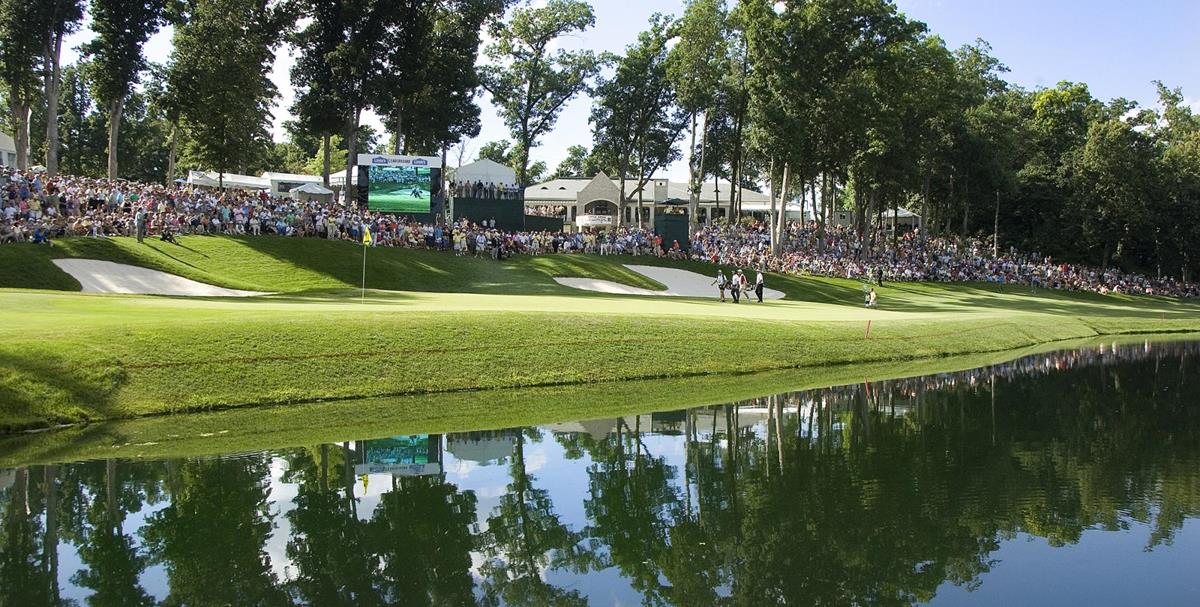 The TPC Deere Run golf course, located in Silvis, Illinois, is home to the John Deere Classic PGA Tour and the America Supports You charity fundraiser. The 18-hole course spreads across more than 7,000 acres, and features a full practice green, dining services and 160 parking spaces for athletes and spectators.
Sports: Golf
Green Valley Sports Complex
The Green Valley Sports Complex, located in Moline, Illinois, plays host to several sporting events throughout the year. The complex features eight lighted softball fields, and is host to International Softball Congress world tournaments. It also features nine soccer fields, one cricket field, concession stands, and two covered picnic shelters. There is seating for 800 spectators and 750 parking spots.
Sports: Baseball and softball, soccer, cricket
Campbell's Sports Complex
In Rock Island, Illinois, the Campbell Softball Complex is an elite sports facility in Quad Cities. It is home to the ASA Men's Class C Slow-pitch State Tournament, the Senior Men's USA Softball Tournament and the Rock Island Elks Lodge Summer Softball Classic. It features four lighted softball fields, with 100 bleacher spots per field and over 300 parking spots.
Sports: Softball and baseball
Augustana College/PepsiCo Center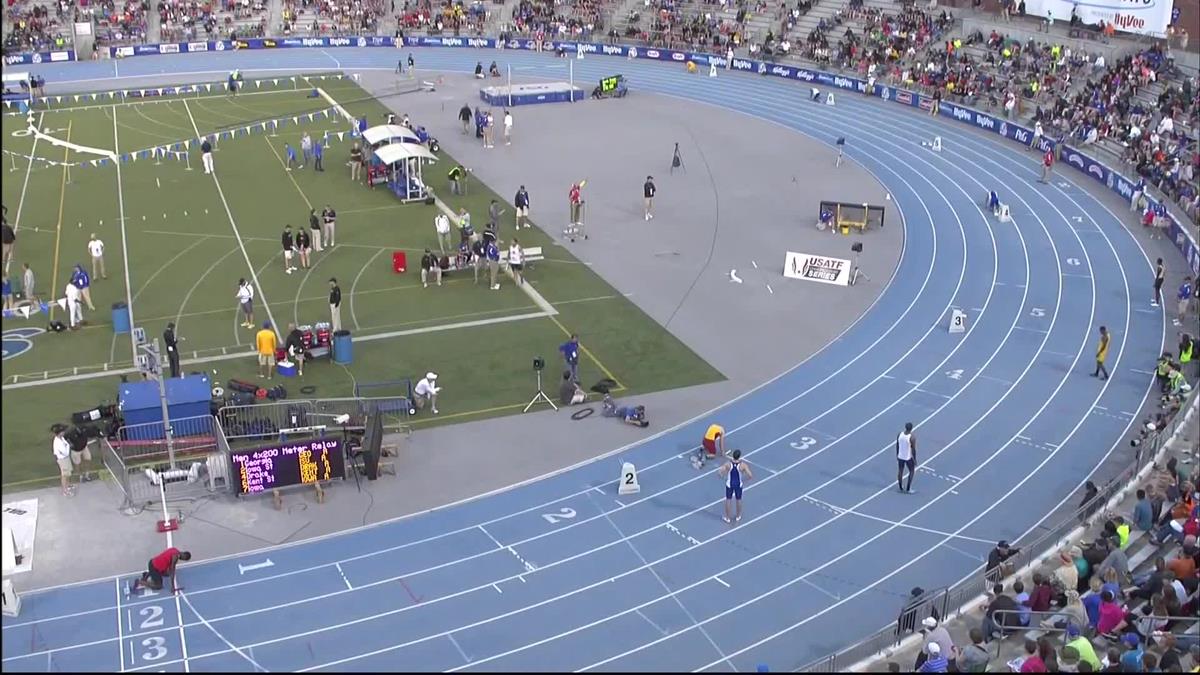 The college campus features multiple facilities that can be used for various sports. The PepsiCo Recreation Center plays host to basketball, volleyball, and racquet sports. It features seating for 750 spectators. The Carver Physical Education Center offers three basketball/volleyball courts, one indoor swimming pool and seating for 3,500 people. The Football Stadium has a 4,000-meter track and field layout, two regulation-size soccer fields, four tennis courts, one softball field and 4,000 seats.
Sports: Basketball, softball, volleyball, swimming, soccer, track & field, wrestling, football
Highland Park Bowl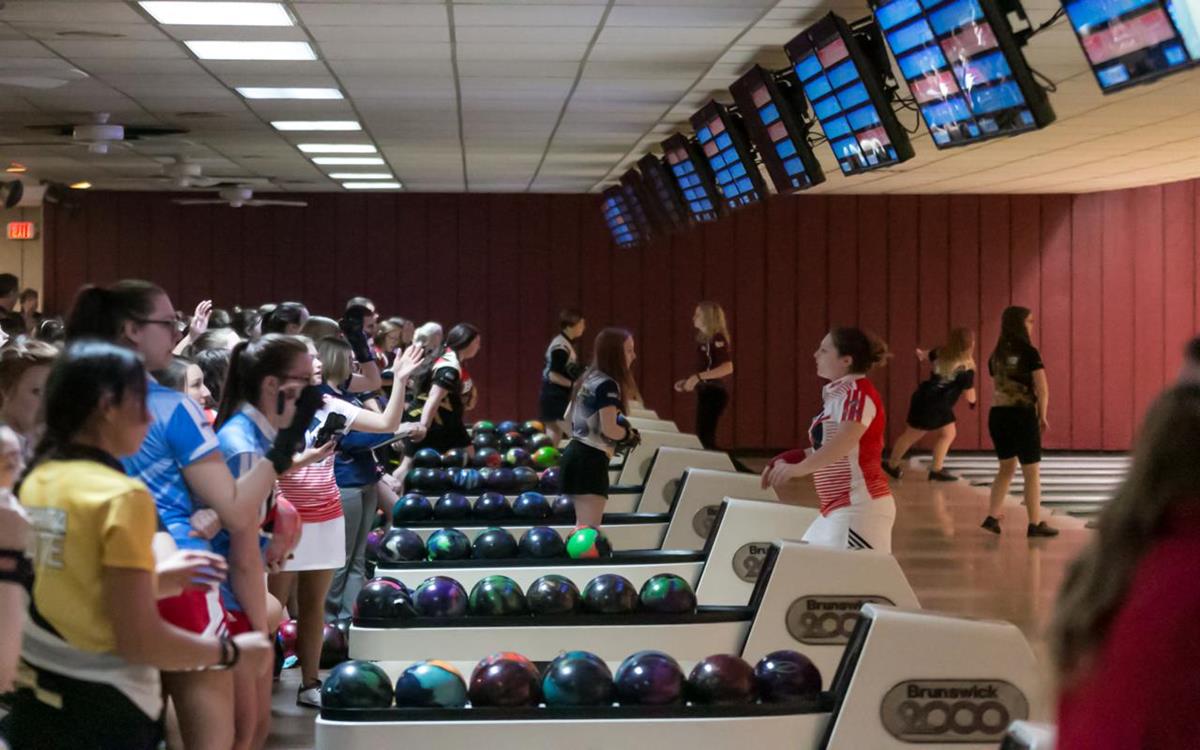 Located in Rock Island, Illinois, Highland Park Bowling is a USBC approved facility that's home to the Annual Professional Bowlers Association event. It offers 48 lanes with automatic scoring systems. There's an on-site restaurant to keep athletes fueled, and 16 pool tables for entertainment between games. There is parking for 200 vehicles and an overflow lot.
Sports: Bowling
East Moline BMX
In operation since 1998, the East Moline BMX Speedway has been hosting BMX bike races for 20 years. Built on a former landfill, the track has undergone improvements in recent years to become a world-class facility. It features a three-story scoring and announcing tower and a high-level layout. The speedway has hosted several major events, including the USA BMX National Series.
Sports: BMX
TBK Bank Sports Complex
Located off I-80 in Bettendorf, Iowa, the TBK Bank Sports Complex is a state-of-the-art, multi-use facility that serves a range of sports events. The 280,000-square-foot indoor complex and its accompanying outdoor sports venue can accommodate all kinds of tournaments. The indoor facility features a turf soccer/football/lacrosse field, eight regulation basketball and volleyball courts, batting cages, a golf range and food vendors. Outside, athletes will find four lighted soccer fields, six lighted turf baseball/softball fields, and seven sand volleyball courts. The family entertainment center has 32 bowling lanes and a two-story laser tag game.
Sports: Soccer, football, lacrosse, basketball, volleyball, golf, bowling, baseball, softball
Modern Woodmen Park
Located in Davenport, Iowa, Modern Woodmen Park sits right on the banks of the Mississippi River. The stadium is the current home of the farm team of the Houston Astros, the River Bandits. It's also played host to many college level and high school tournaments and matches. The facility features 4,000 permanent seats and 2,000 additional seats on the grass and in the picnic area.
Sports: Baseball, softball
RiverCenter
A multi-use indoor facility, the RiverCenter offers adaptable space for all kinds of sports events. The 35,000-square-foot great hall, and the 13,500-square-foot Mississippi Hall offer the accessibility to host large-scale events if necessary.
Sports: Boxing, basketball, gymnastics, wrestling, boating
Davenport Soccer Complex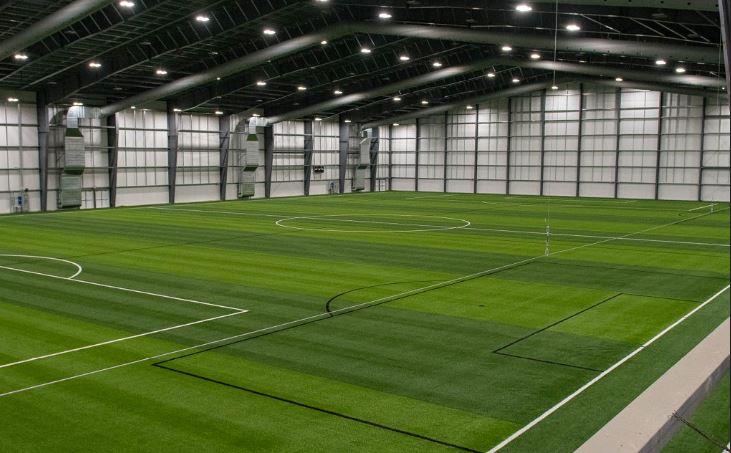 The Davenport Soccer Complex is a 40-acre facility that hosts several athletic events during the year. The complex has eight full-size fields that can convert into 16 intermediate fields. There are 100 bleacher seats for spectators and 200 parking spaces.
Sports: Soccer
Leisure Lanes
The Quad Cities have several bowling alleys perfect for major tournaments and events. Leisure Lanes is a USBC approved facility. It features 24 lanes with automatic scoring systems. There's a lounge and snack bar, PA system and seating for 50 spectators.
Sports: Bowling
West Lake Park & Credit Island Park
The Quad Cities has several disc golf courses throughout the area. West Lake Park has a permanent, 24-hole course that's long, challenging and offers athletes some extreme obstacles to overcome. Credit Island Park has a permanent course that was built on what was once a golf course. Most baskets have three positions, and there are strategically situated trees and ponds to add an additional challenge.
Sports: Disc Golf
Glynn's Creek Golf Course
Located in Bettendorf, Iowa, Glynn's Creek Golf Course is an elite facility that hosts the AJGA National Championship and the Executive Women's Golf Association: Quad Cities Chapter. The par 72, 18-hole course features a putting green and driving range equipped with 50 practice spaces.
Sports: Golf
Things to do in the Quad Cities
In the Quad Cities, there are five towns to explore and no shortage of things to keep athletes, coaches and spectators entertained between matches.
The Quad Cities Family Entertainment Center in Moline, Illinois, is an ideal family destination. It features 32 bowling lanes, a game room with more than 65 video redemption games, and a two-story laser tag arena. Another great option for some outdoor adventure is Niabi Zoo, in Coal Valley Illinois. The zoo houses more than 400 animals representing over 140 species. Kids can take a ride on the Niabi Zoo Express steam engine or take a spin on the Endangered Species carousel.
The Quad Cities is known as the home of John Deere. Head to Moline to check out the John Deere Pavilion, where you can see vintage machines or climb into the seat of some new tractors. You can operate a simulated excavator or bulldozer, and pick up some mementos at the John Deere store, which stocks a range of officially licensed clothes, toys and collectibles.
If you're looking to get out on the water, the Channel Cat Water Taxi is the way to go. The open-air boats take passengers back and forth across the Mississippi River, and passengers can hop on and off at their leisure. One of the landing points is Ben Butterworth Parkway at Celebration Pier, home to the Celebration Belle Riverboat. You can take a ride on this 850-person vessel, the largest non-gaming luxury excursion boat on the upper Mississippi River. Get some retail therapy at SouthPark Mall, a popular shopping destination for over 40 years. Its directory lists major chains like Dillard's, Sephora, American Eagle and more, offering plenty of variety for all shoppers.
Over in Iowa, connect with history at the Putnam Museum & Science Center. The 10,000-square-foot science center has more than 45 hands-on stations that offer interactive, fun and educational lessons for visitors. The five exhibit halls feature displays like Black Earth/Big River, showcasing ecosystems of the Mississippi River Valley; and River, Prairie and People explores the history of the Quad Cities area.
The other side of the river also provides some great locations for shopping, including NorthPark Mall. The mall is anchored by five department stores, with a range of shops sprinkled in between, such as Chico's, Zumiez, Bath & Body Works, Finish Line and more. Or check out Historic LeClaire, located just 30 miles north of the Quad Cities. It features many antique and unique shops for those seeking something a little more eclectic.
Over in Bettendorf, athletes and their families can enjoy hours of non-stop fun at the TBK Bank Sports Complex and family entertainment center, High 5 Lanes & Games. The entertainment center has 32 bowling lanes, 62 arcade games and a laser tag area. For some out-of-this-world action, check out Paradigm, the newest attraction in the Quad Cities. This first-of-its-kind facility is dedicated to the world of virtual reality and e-sports. It offers visitors the chance to experience free-roam virtual reality, where they can walk in a safe space while being immersed in a virtual world.
Planner Perspective
Working with the Quad Cities CVB was a very enjoyable experience for me. In hosting our NAIA Men's Golf National Championship, the Quad Cities team were on top of everything. This included managing the hotel arrangements, working with the golf course and actively helping myself to provide a great experience for our student-athletes for the duration of our National Championship. They are a great team to work with and really care about the events they are a partner in, which shows through their work.
NAIA NAIA Men's Championship 2017: Bryton Curtis (Championship Events Manager)
The Missouri Valley Conference teams and fans loved being in the Quad Cities for the MVC Women's Basketball Tournament.  Everything about it is top notch.
Missouri Valley Conference: Patty Viverito (Senior Associate Commissioner)
The Quad Cities CVB information tables are awesome and add great value. I overheard more than once from our attendees why other cities hadn't done this in past years. We also thank the CVB's marketing department for the fantastic newspaper and television coverage. The long-time board members would tell me that bowling has never been able to get local media coverage in prior years. They were astounded. Thanks so much for everything.  I will make sure you get public recognition for all your help.  The general public has no idea the amount of work your staff puts in to make an even such a wonderful success.
USBC Iowa State Bowling Association: Kevin Duncalf
The Quad Cities CVB were amazing to work with through the 2017 PDGA Amateur and Junior Disc Golf World Championships. The CVB and their local organizing committee ensured the participants were taken care of during the entire week of competition. Every aspect of the event was handled with careful consideration and professional execution. We look forward to an opportunity to visit the QC again in the future.
PDGA: Mike Downes (Events Coordinator)
How to Get to the Quad Cities
By Car: Located at the intersection of Interstates 74, 80 and 88, the Quad Cities represent the largest metropolitan area on the Mississippi River between Minneapolis and St. Louis. It is a convenient drive from most places in the U.S, and its only a three-hour drive from both Chicago and Des Moines.
By Air: The Quad City International Airport has dozens of daily nonstop flights to 11 cities, as well as hundreds of connecting flights from major hubs.
Contact Information
Company Name: Quad Cities Convention & Visitors Bureau
Sports Sales Manager: Lynn Hunt
Title: VP Sales
Telephone: 800-747-7800 ext. 823