USA Luge is Bringing the Slider Search for Young Athletes to Chicago
Children ages 9 to 13 can learn how to luge from USA Luge coaches and athletes
USA Luge is bringing the annual search for the next generation of USA Luge team members and Olympians to Chicago with the White Castle USA Luge Slider Search.
The event takes place June 16 and 17 and will feature USA Luge representatives, coaches and athletes along with families with children aged 9 to 13 interested in learning the techniques and basics of riding a luge sled.
Building upon USA Luge's success in Pyeongchang, South Korea, the Slider Search is an annual off-season recruitment program making its way across the country this summer. The series of clinics is open to boys and girls, and will provide an introduction to luge using wheeled sleds and coaching from National and Olympic team athletes. Top participants from the nationwide tour will be considered for the USA Luge Junior Development team. 
The summer and fall tour will travel around the nation to introduce youth to luge in Chicago, Columbus, Minneapolis, Indianapolis, Burlington, San Francisco, Long Island and Salt Lake City. The tour will also make its way to Lake Placid, hometown of USA Luge.
Registration is required and can be completed online at teamusa.org/usa-luge/slider-search. Participants only need to attend one of the many free clinics and everyone in attendance will receive an exclusive White Castle USA Luge Slider Search T-Shirt.
At each series stop, participants are taught the basics of riding a luge sled at controlled speeds, including positioning, steering and stopping. Once these skills are developed, athletes take several runs down a paved luge course on wheel-equipped luge sleds and test skills through a battery of fitness tests.
Those who show promise in the summer program are invited to Lake Placid, NY; Park City, UT; or Muskegon, MI, to try luge on ice at a USA Luge sanctioned training site. The top young athletes from this group are selected for the next year's development team.
"The White Castle Slider Search is critical to finding luge athletes to represent the United States who will someday go for the gold," said Gordy Sheer, director of marketing and sponsorships for USA Luge, and a 1998 Olympic silver medalist. "A morning or afternoon of trying something fun and new could be the first step down a path to glory."
Over the years, the White Castle USA Luge Slider Search has traveled over 220,000 miles and introduced the sport of luge to more than 20,000 eager young athletes.
Summary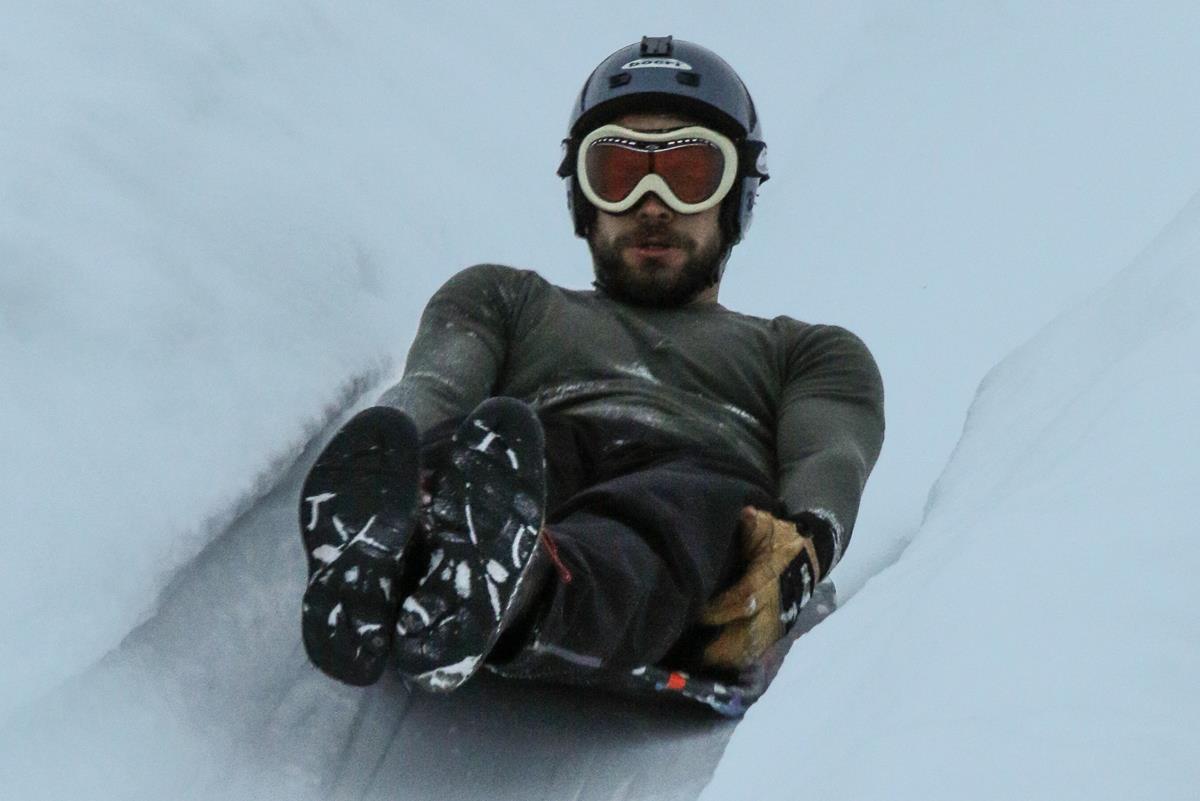 Article Name
USA Luge Brings Slider Search to Chicago
Description
Children ages 9 to 13 can learn how to luge from USA Luge coaches and athletes
Author