By Nick Povalitis
Club basketball founder. High school assistant athletic director and varsity coach. NBA public relations assistant. Director of operations. Tournament director. Boys and Girls Club sports director. Youth national and international championship winner.
These are all roles Jay Demings held over a 16-year stretch while, unbeknownst to him, his varied experience was grooming him to one day take the youth development reins at USA Basketball. A New England native, Demings moved in 2013 to Colorado Springs where he's since spearheaded USA Basketball's youth programs as Youth & Sport Development Division Director.
With an understanding of the player and coach experience from grade school to the international ranks, Demings has flourished in overseeing the buildout of USAB's youth player development, coach education and safety programs. In this SPG Interviews, we explore USAB's youth partnership with the NBA, supporting Women in the Game on and off the court, and how the change-making U.S. Open Championships helps shape the organization's youth basketball strategy.
Sports Planning Guide (SPG): Given USA Basketball's history and partnerships with entities like FIBA, the Olympics, WNBA and the NBA, USAB has long been regarded as a global leader of the sport. More recently, though, USAB has really focused on building its youth program offerings. Can you share how those efforts have changed and grown since you joined the organization?
Jay Demings (JD): That's interesting because when I applied for the job, I realized that USA Basketball didn't have a true youth component. Youth basketball really is defined from the perspective of whoever is talking about it. At that time, youth basketball at USAB was our junior national teams, our elite level under 16, under 17, under 18, under 19-year-old programs. Everybody knows about the Olympics and the (FIBA) World Cup, but we have a whole subsidiary of junior team programs.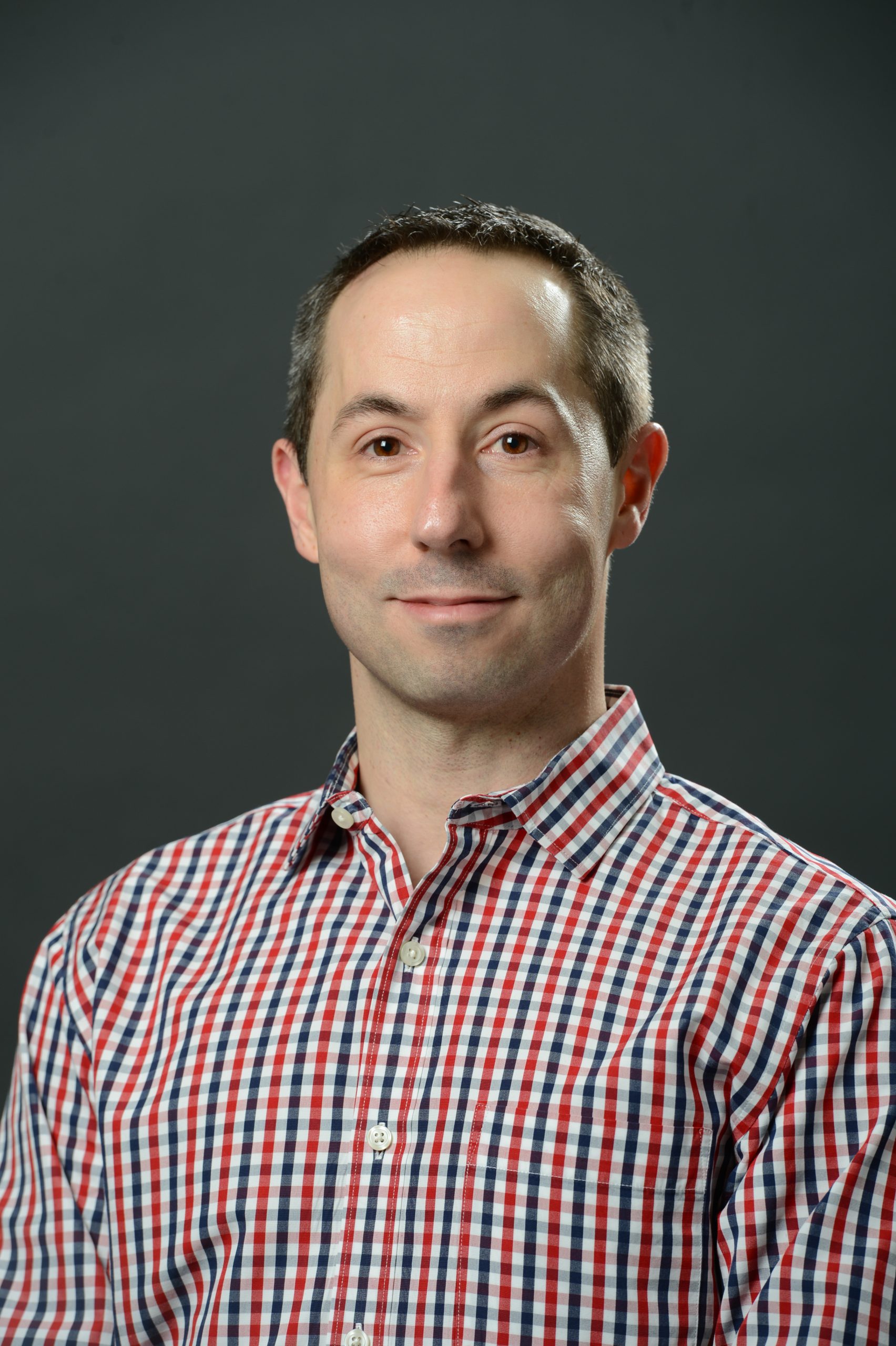 This youth endeavor was more focused on the masses. We were entering a world we hadn't been in for 40 years because we had been so national-team centric. A lot of groups like the Amateur Athletic Union, National Federation of High Schools, and Boys and Girls Clubs and YMCAs—they all had been running their own youth programs. All we tried to do was wrap our arms around a world we hadn't been in and offer tools and resources that can help structure the space a little better, rather than take it over, if you will. Conversely, a lot of our sister organizations—the other governing bodies like hockey and volleyball and soccer—they've grown their program from the youth on up. We had more of that top-down approach.
SPG: Can you elaborate on how the 2016 working groups partnership with the NBA came to be?
JD: The working groups have sunsetted their work, but the result of those were the joint USA Basketball-NBA Youth Guidelines that came out in 2016 and early 2017. Those were published as a guide. If somebody was a little bit unsure about where they were going to start a program, they should be able to pick up that guide and get recommendations on anything from size of the ball, height of the rim, time on the clock, health and wellness standards, how many games a day my league should be playing. The work was really fun. The NBA is a member of USA Basketball—we're an organization of organizations. We thought it was appropriate to reach out to the other largest entity delivering basketball in the United States and partner together. They obviously, with their teams being on television 82 times per year, have a mouthpiece that we don't have, so it made a lot of sense.
SPG: What are some things you've seen the NBA do that reflects their investment into the youth game?
JD: They've made a significant investment and started a whole new youth development initiative in 2015. That initiative is focused on getting the masses playing the sport and getting them to play it safely and developmentally appropriate. They have a connecting-fans-to-franchises mission. We have lightly partnered with them to this point and we will be more strongly partnering with them in the youth tournament space. They've started a Jr. NBA Global Championship initiative at the 14-and-under age level. We've been working to populate the feeder events into that tournament that they hold in Orlando annually. They made a significant investment, not just in money but in people power. They serve as a good resource for all of their teams. Some of the teams, depending on the market, might be a little stronger in youth basketball than others. The league office serves as a resource and we try to serve as a resource for the league office and the teams as well, so there is nice synergy there. It's not competitive, it's extremely collaborative. Three NBA representatives sit on our board of directors, so we try to stay hand in hand with each other so that we are not putting out two different messages at any given time. It's been a great partnership for us and I think it has been for them as well.
SPG: How has USAB's relationship with the AAU evolved over the years?
JD: The AAU used to actually send teams to the Olympics in basketball and other sports. When the Amateur Sports Act was created in 1978 that drew a line where national governing bodies became—at that time we were called the ABAUSA, the Amateur Basketball Association of the United States of America—and we were tapped as the body to form teams for international competition. We had an agreement with the AAU that they would be delegated our role in youth basketball, who at that time the Amateur Athletic Union was the largest group doing it.
Since that time, while the AAU is still large, basketball has become fractured. If you want to play club basketball and you have a key to a gym, you can start a club program. They (the AAU) still have a great program, they still have a structure, and I coached in it for about 15 years. I loved it and sent my teams to their national championships every year, and they run their national championships as well, if not better, than most.
SPG: Throughout your career, you have had the opportunity to coach, work in media relations, serve on a variety of committees and programs involving playing rules and standards, manage the USA Basketball 3×3 program, and be a guest speaker at USA Basketball Coach Academies. How do all of those "extra" experiences help you to be a better representative of the youth game?
JD: You don't realize it at the time when you're going through those things—you're opening up the gym at six in the morning for kids to play, or staying until 10 p.m. at night until the last kid gets picked up. All of those experiences, basketball and non-basketball related, go into your make-up. When I first interviewed for the role at USA Basketball, I know now that I was up against some folks that had some pretty high levels of experiences. But I think that all of my experiences at all those varying levels—from three-year old basketball to 13-year-old travel ball, girls, boys, AAU, club basketball, (Boston) Celtics—all of those roles went into making me a good fit for what we were trying to build, which is a community of incredible, qualified coaches that are serving the game because we think that coaches have the most impact on the game.
When we started, I called upon my experience as a youth coach. I won a lot of games as a youth coach, but I wouldn't call myself a great coach. Everything I've since tried to help create at USA Basketball is designed to make the experience better for the children those people are coaching. Everything from our coach license program to the coach academy program, everything started there because one coach can impact 10, 20, 50 kids. That's kind of been our calling card the last four or five years, our coaching programs. I used all of my experiences to build on that and stay focused less on elite and winning and more on safety and development and what we call keeping children in the game of basketball for life.
SPG: What are some things you learned since March 2020, and how have things change within USAB's Youth & Sport Development Team since the pandemic began?
JD: I would classify it (the pandemic) as awful. We had no way around it and we understand that. Children that take part in sports took the biggest hit when things were shut down because there is no outlet necessarily for them. That was a tough time for all of us as coaches, administrators, as officials, facilities, and parents.
There has been a shining light, though, that has come out of all of this. Participation in basketball has declined or weaned a little. That's not because kids are dropping out of sports, they just maybe found another sport which is great. But there is an opportunity to reorganize basketball a little bit—to introduce more free play now and less structured play, financially free but also free from what we call "over-coaching". It wasn't all bad, but it was tough.
SPG: Youth versus travel basketball—is there a distinction between what USAB offers versus event operators whose interests are more aligned with elite travel programs?
JD: There is a line there. We've tried to draw it. We try to make sure people understand at these (coach) academies that most of the kids you are coaching are going to begin their basketball careers with you and for some of you end their basketball careers with you. Very few are going to go on to play in college, get a college scholarship, play in the NBA or get paid to play at any level. Even far fewer are going to make an Olympic team or a national team because we only have limited slots, 12 for any given team. We try to hit that home as much as possible.
But that said, in order to carry out our mission you need to have some credibility to the folks you are speaking to so we have tapped into that elite level in two areas. Number one, we tapped into them because we draw from those programs for our national teams. That gives us an opportunity to vet players that we may want to see on an international competition teams. Two, the NCAA, which certifies travel and elite events in the summer, was really the only group that was requiring background checks of coaches and any kind of registration of a coach, and only really for the windows for when those events and teams played. So we worked together with the NCAA—and now, they require our coach license program which has a background check, and also has things like child abuse safety courses, how to communicate with children and parents, as well as NCAA eligibility courses to keep the child who may want to play in college eligible.
SPG: Prior to 2020, USAB expanded its tournament program to include the US Open National Championships in Indianapolis. How has that event been so successful and do you expect it to continue to grow in 2022?
JD: First year, we had 35 teams, second year we doubled and went to 70-something, and third year we were close to 150. We had doubled every year because our mission was to provide a great club tournament experience. In that fractured environment, tournaments became a bit of a money grab. What the product looks like by the time the winning bid is established is anybody's guess. Our tournament was designed to show event organizers there is a good way, a better way, to deliver basketball to the masses. It was designed to be inclusive and everybody had an opportunity to get into the tournament. Eventually, we expect to regionalize it. but the point is that it's not elite focused. It's first come, first served, and not reserving spots for the elite teams. We do other things at the tournament, including free skills clinics, cookouts, special guests, an awards ceremony, and we broadcast the championship games of all age divisions through streams or television. We keep it kid-centric. Nike partnered with us on it, so we were also able to do offer some cool giveaways for the kids and coaches. The whole event was based on developmentally appropriate rules, standards, safety elements and we think that's why everybody clamored to come back. We get probably 100 emails a month asking when the US Open is going to come back.
SPG: Can you tell us about the USAB Tournament Alliance partner program?
JD: Instead of sanctioning events, we tie it into feeder events. If you want to get your event to feed into the Jr. NBA Global Championships for example, the Jr. NBA may require that event to be part of the Tournament Alliance. Same thing for our US Open and other groups. We just started that and hadn't really gotten going before we had to shut it down. There is a certain set of standards. All of the coaches in the event must be licensed, they have to agree to all of our safe sport guidelines, they have to agree to our rules. I'm excited to bring that back because we're not in every city in America, but these event operators are. As that builds, we'll tie it into the US Open, tie it into the Jr. NBA Global Championships and use those as a carrot to get more people to join the Alliance. But some people just join it for what it is, which is to put your event up on our website. We also email our database and let teams know these great events are in your area, they are upholding our standards.
SPG: Growing and supporting the women's game continues to be a priority at USAB and you just wrapped up the 2021 Women in the Game conference in Vegas. What were some important takeaways from that program in September?
JD: We operate camps, clinics, open courts, coach academies. And as we try to onboard more great women to serve in those roles as coaches, speakers at the academy, we realized there was a deficiency in the number of women coaching the game, teaching the game, administering as officials and executives. We have found them but the pool is small. To increase that in 2017 we started Women in the Game conferences to get more women involved in sport roles, coaching, administration, officials, marketing, PR, athletic directing. It's a small event, only about 50 attendees and it's all volunteer. We put a nominal fee to it, the attendees get to meet with the speakers and interact about ways that you can maneuver in what is essentially a male-dominated industry—things you can do to not only get a career in sports, but sustain a career once you get there.
We've seen some success stories. We had a woman that came to the Women in the Game who was a coach on the men's side in college and she became an assistant coach of the Portland Trailblazers. Not that we're taking credit for that, but we tend to find women who are ambitious and want to move up the ladder and get involved. We also selfishly look at it as we post out for jobs to increase our pool of good, qualified women candidates.
SPG: Today's sports and activities landscape continues to be so competitive that it's naturally creating new sports or new riffs on existing sports. We saw 3×3 enter the space some years ago and esports has since followed. Any indicators of what might be next as it relates to the game of basketball?
JD: We like the 3×3 game because you get a little bit of that one-on-one aspect because there is no help defense behind you playing on a half court. You go by ones and twos instead twos and threes, so the premium on the two-point shot is through the roof and, as such, you can't help off of your player. Hopefully 3×3 continues to grow and becomes a great option from a competitive and participation standpoint. Women's basketball has seen a bit of a decline, though some players have gone to other sports like lacrosse, running, volleyball. We've seen cuts in JV and freshman programs for women, so we think 3×3 can be that next frontier. It's three players and a substitute, so you can always find four players to field a team.
In addition to (competitive) USAB 3×3, we would like to establish a 3×3 how-to guide to implement 3×3 within youth leagues. We would love to get to that point where, rather than having eight-year-olds playing five-on-five, 3×3 gives them more playing time on the court, more touches of the ball, more opportunity to experience success, and to be able to showcase their skills rather than have a five-on-five game with the player who's fastest with the ball has all the success.
SPG: Can you give us a glimpse into some things you're most excited about in 2022 and beyond?
JD: The US Open is one of them. We have to affect change at the level where people are playing at and kids, for better or worse, are playing in tournaments. If we're not in the tournament space, it's tough for us to impact the change that we're looking to make and the impact we're looking to have. The US Open is a big component of that. We also have a camp program that we are really excited about because we focus our program not on identification—ranking boys and girls at age 12, 13, 14—but on true skill development. We also have parent sessions within the camp to lead the parents down the path so they can make choices that are right for their child, whether it's for middle school, high school or college.
And most importantly we want to continue educating parents on what to look for in a good coach because we think a coach has the ability to impact a child maybe more so than anybody else. There are 30 million kids playing the game, 2.5 million people that coach them, most of us are parent coaches with one practice and one game per week for a 10-week season. But everybody remembers their coach, everybody remembers the impact, good or bad, that the coach had on them. We're excited to bring everything back really. We've done it slowly, we've done it in a modified way, but to just get back to real basketball will be fun.
Main photo USA Basketball 3X Nationals: photo credit Ned Dishman and USA Basketball