Set against the gorgeous backdrop of Florida's western coast, Sarasota County has many professional-grade facilities to go along with its fantastic location.
With its parks, stadiums, events and beaches, Sarasota County makes it difficult for visitors to depart the luxurious western coast of Florida. Highlighting the 725-square mile county is Siesta Key Beach, ranked the number No. 1 and No. 2 beach in 2017 and '18, respectively. Refusing to be out shadowed is Nathan Benderson Park; a 600-acre community that offers world class sports venues for the spectator, competitor or overall doer.
Allow Sarasota County to be your one-stop attraction luxury while we host your event. Recently, Sarasota County accommodated the 2018 USA Volleyball Junior Beach Championships at Siesta Key, the 2019 World Rowing Under 23 championships at Nathan Benderson Park, as well as the 2019 USA BMX Sunshine State National. Several more are to follow, including the 2021 U18 Baseball World Cup in September.
Notable Recent/Upcoming Events
2018 USA Volleyball Junior Beach Championships, July 2018, Siesta Key Beach
2019 World Rowing Under 23 Championships, July 2019, Nathan Benderson Park
2019 USA BMX Sunshine State National, October 2019, SRQ BMX
2021 U18 Baseball World Cup, September 2021, Ed Smith Stadium
2022 IDBF Club Crew World Championships, Nathan Benderson Park
CVB/Sports Commissions Services Offered
Volunteer Staff
PR/Media Assistance
Site Visits
Grant Programs
Welcome Bags/Gifts
Click on tab to see more information about a specific facility
Nathan Benderson Park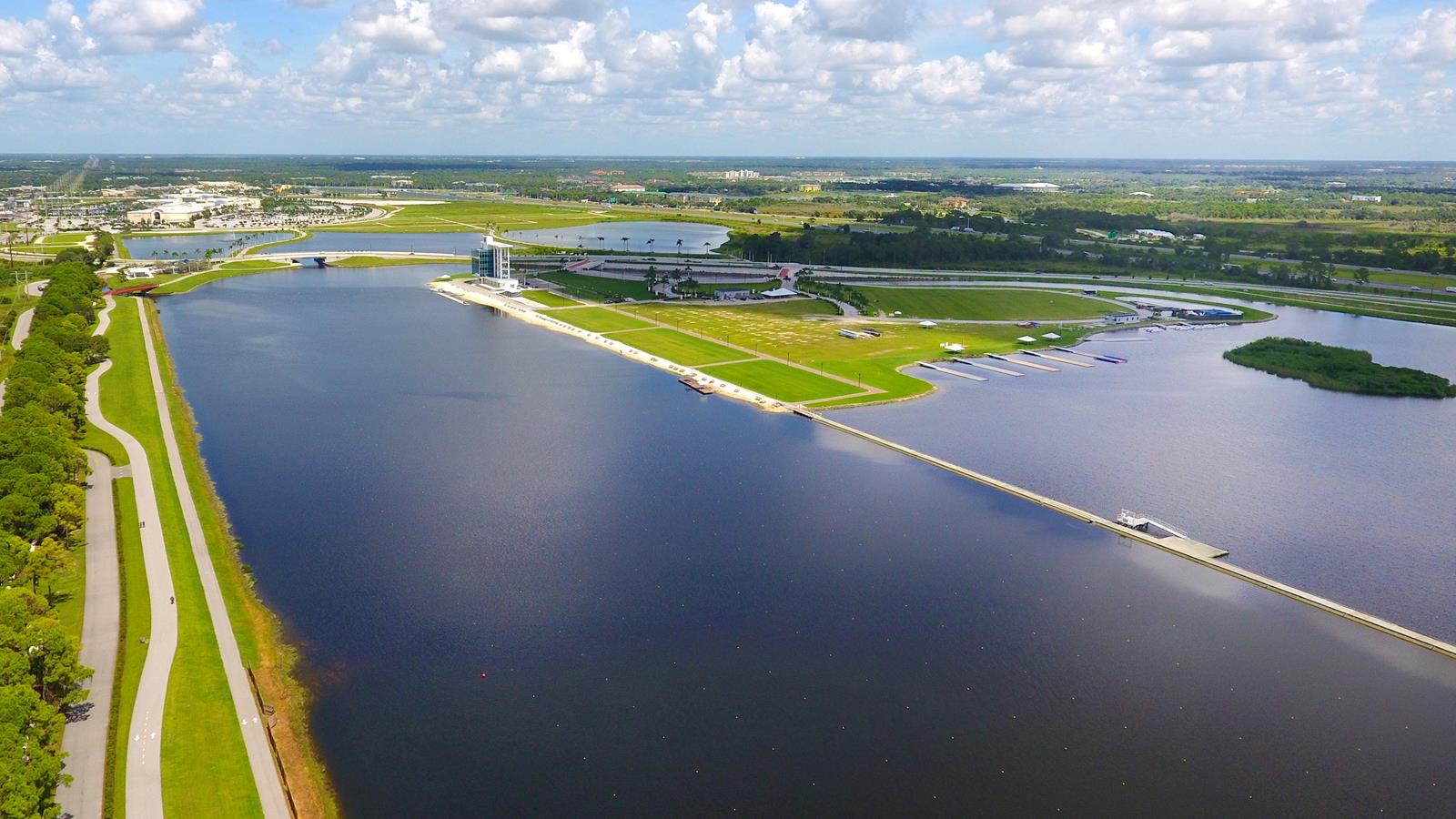 Nathan Benderson Park has a mission to improve quality of life for their community and be an economic generator for their region on account of their 400-acre lake that is surrounded by a 600-acre community park. The park offers a 3.5-mile trail for walking, jogging, cycling and related activates. The world class facilities are also capable of hosting 5-10K runs, canoeing, kayaking and competitive rowing.
Sports: Biking, dragon boat racing, running, canoeing, kayaking, rowing
Ed Smith Stadium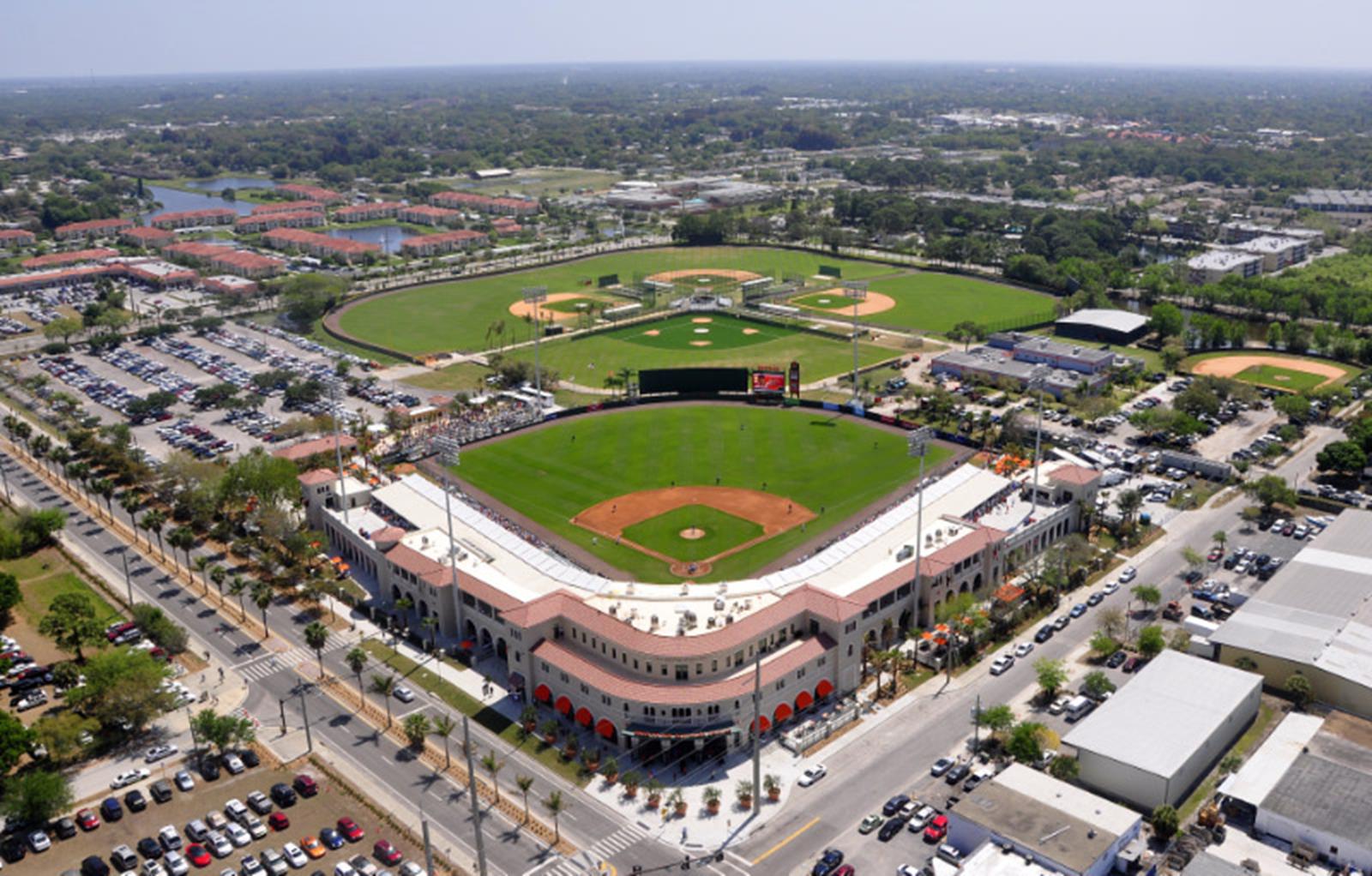 Be sure to experience Ed Smith Stadium, the spring training home of the Baltimore Orioles of Major League Baseball since 2010. The park offers a total capacity of 8,500 with three-air conditioned suites and a high-definition LED video board in the outfield following its recent $31.2 million worth of renovations. The complex also features three additional full-size fields.
Sports: Baseball
Cool Today Park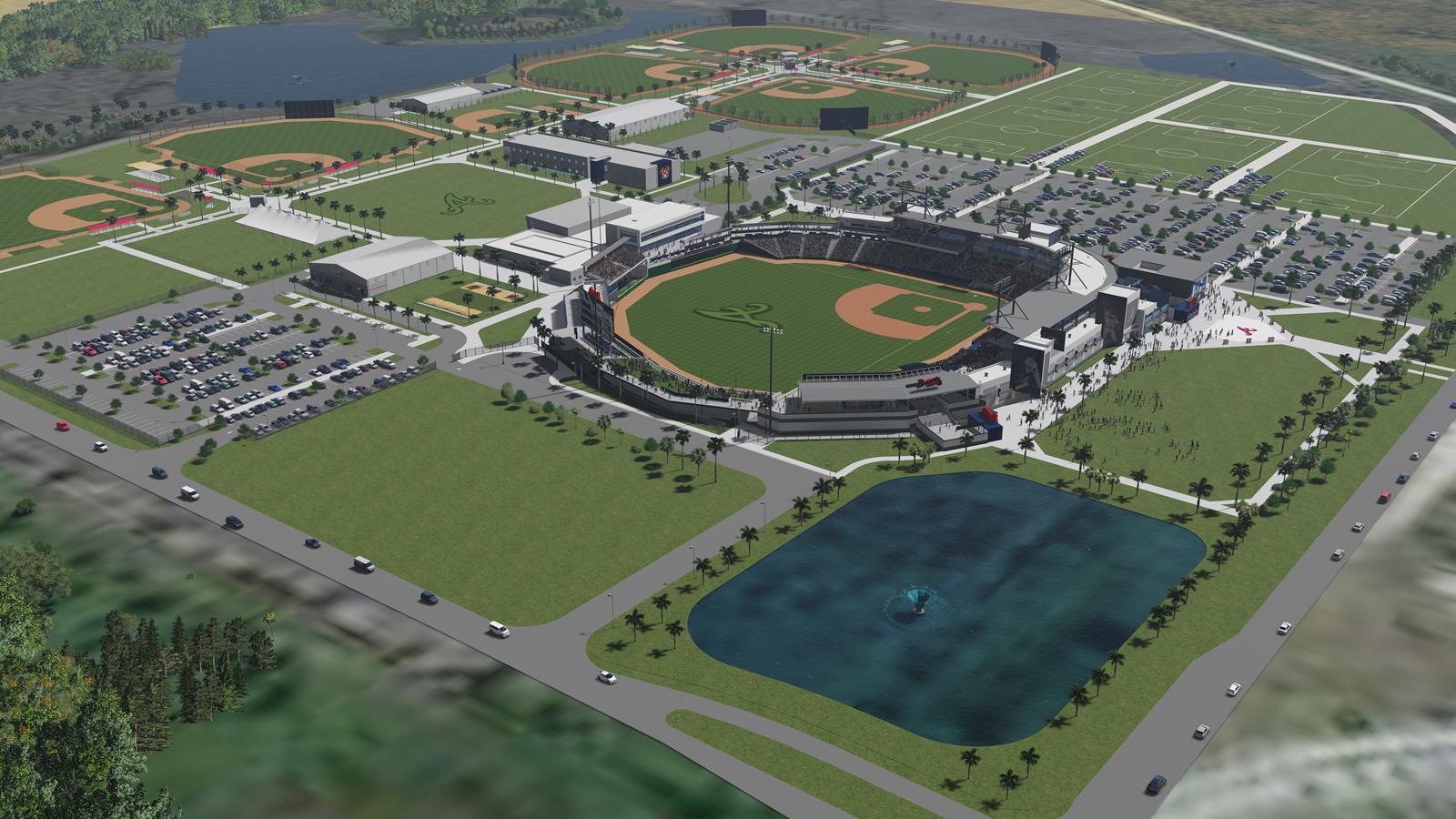 Sarasota County's capacity to host Major League Baseball is anything but slim, as the Atlanta Braves committed to a 30-year lease following the development of freshly erected CoolToday Park. In a collaborative effort with Sarasota County, the Braves opened a new spring training facility that totals 8,000 in capacity. CoolToday Park debuted on March 24, 2019.
Sports: Baseball
Selby Aquatic Center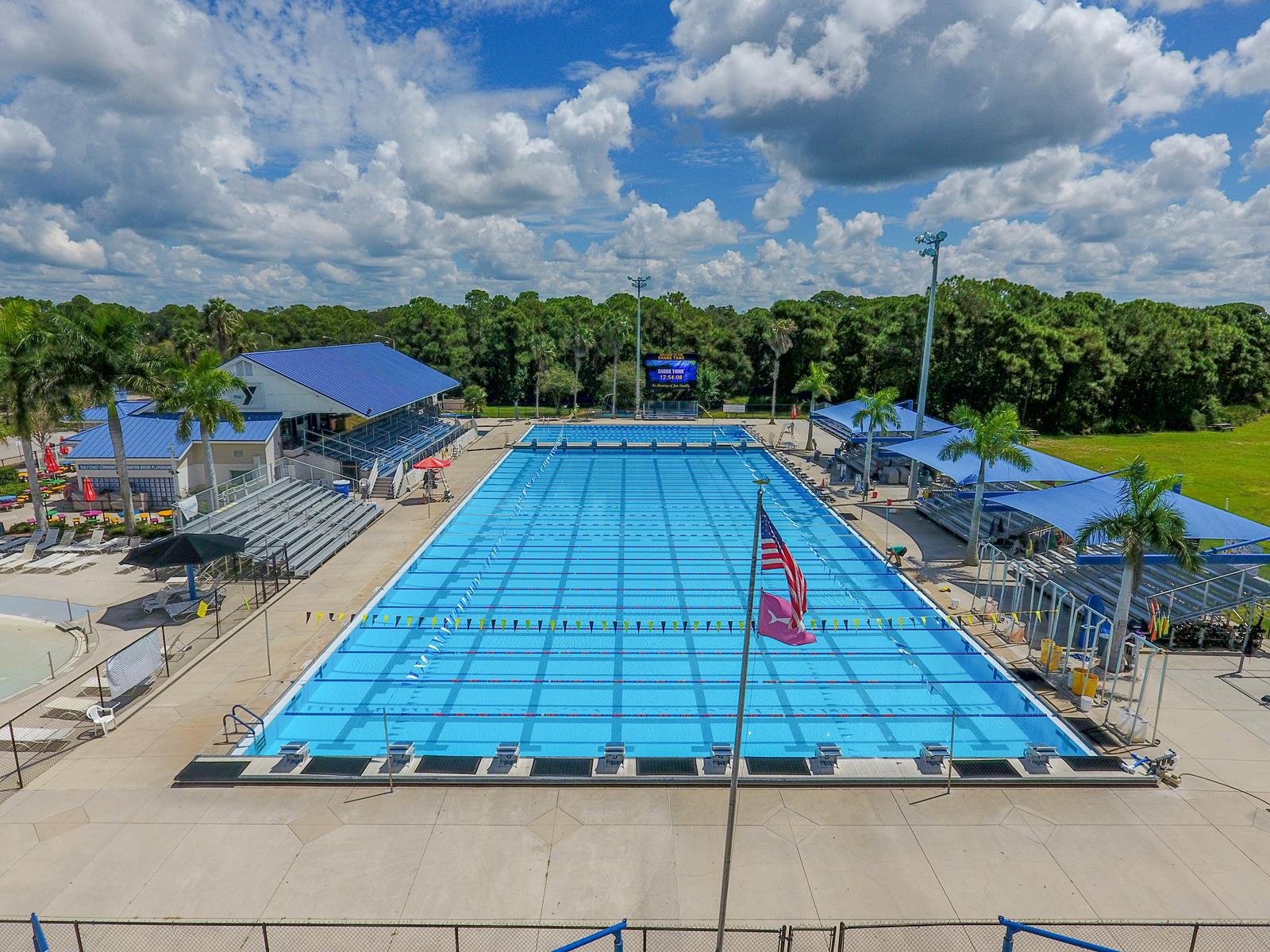 Those in the Sarasota County area may take advantage of the Selby Aquatic Center, which consists of a 50-meter Olympic sized pool, diving pool and seasonal water park that is open from April to October. the aquatic center also acts a home for the National Champion Sarasota YMCA Sharks swim team.
Sports: Swimming, divin
Siesta Key Beach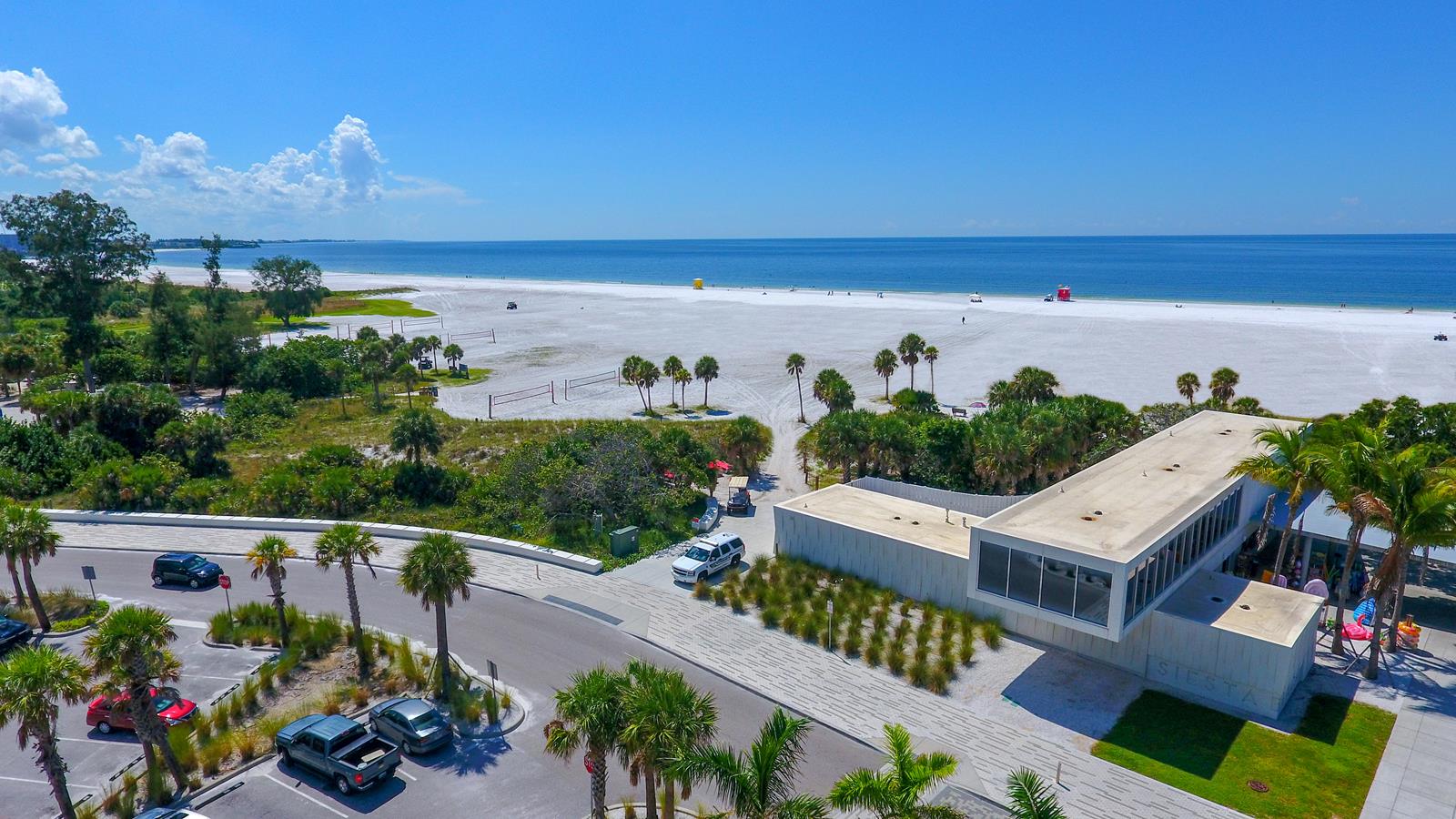 Described as Florida's top beach, Siesta Key acts as a prime destination to relax in the Sunshine State. Enjoy the beach's sugar-fine, quartz-white sand before or after experiencing the plethora of dining options a walks-away from the Pacific Ocean. Siesta Key Beach invites rejuvenation and relaxation at one of the world's top-ranked beach destinations.
Sports: Surfing, kayaking, stand up paddle board
Sarasota BMX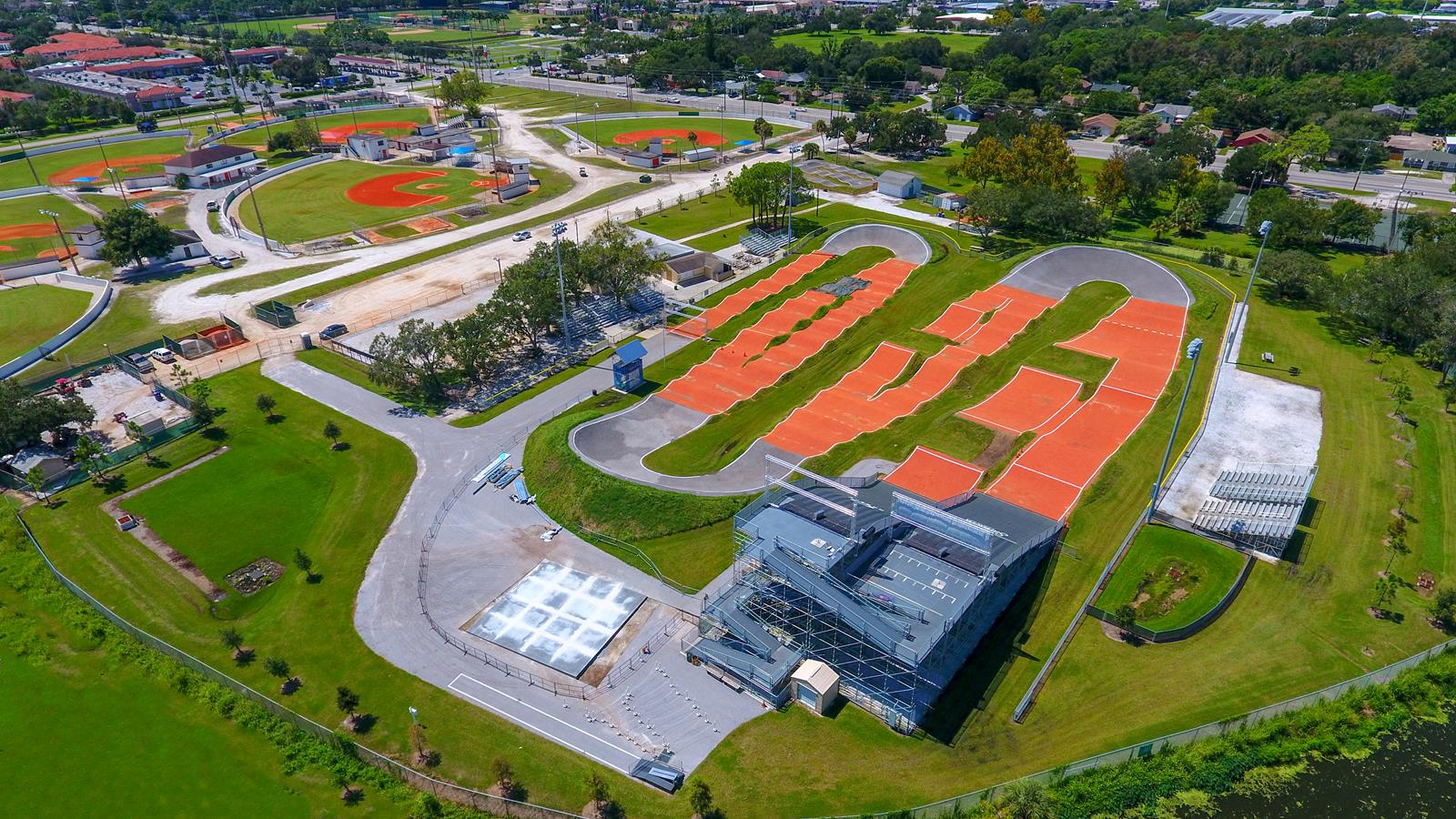 Established in 1974 and recognized as a premier SX track, Sarasota BMX operates as the oldest continuously running BMX track in America. In 2016, the track underwent construction to become Sarasota BMX Supercross where it now hosts the Union Cycliste Internationale (UCI) World Cup. In April 2019, Sarasota celebrated 45 years of providing track facilities to BMX riders for training purposes, as well as hosting competitive events such as the Strider World Championships
Sports: BMX, cycling
Fox Lea Farm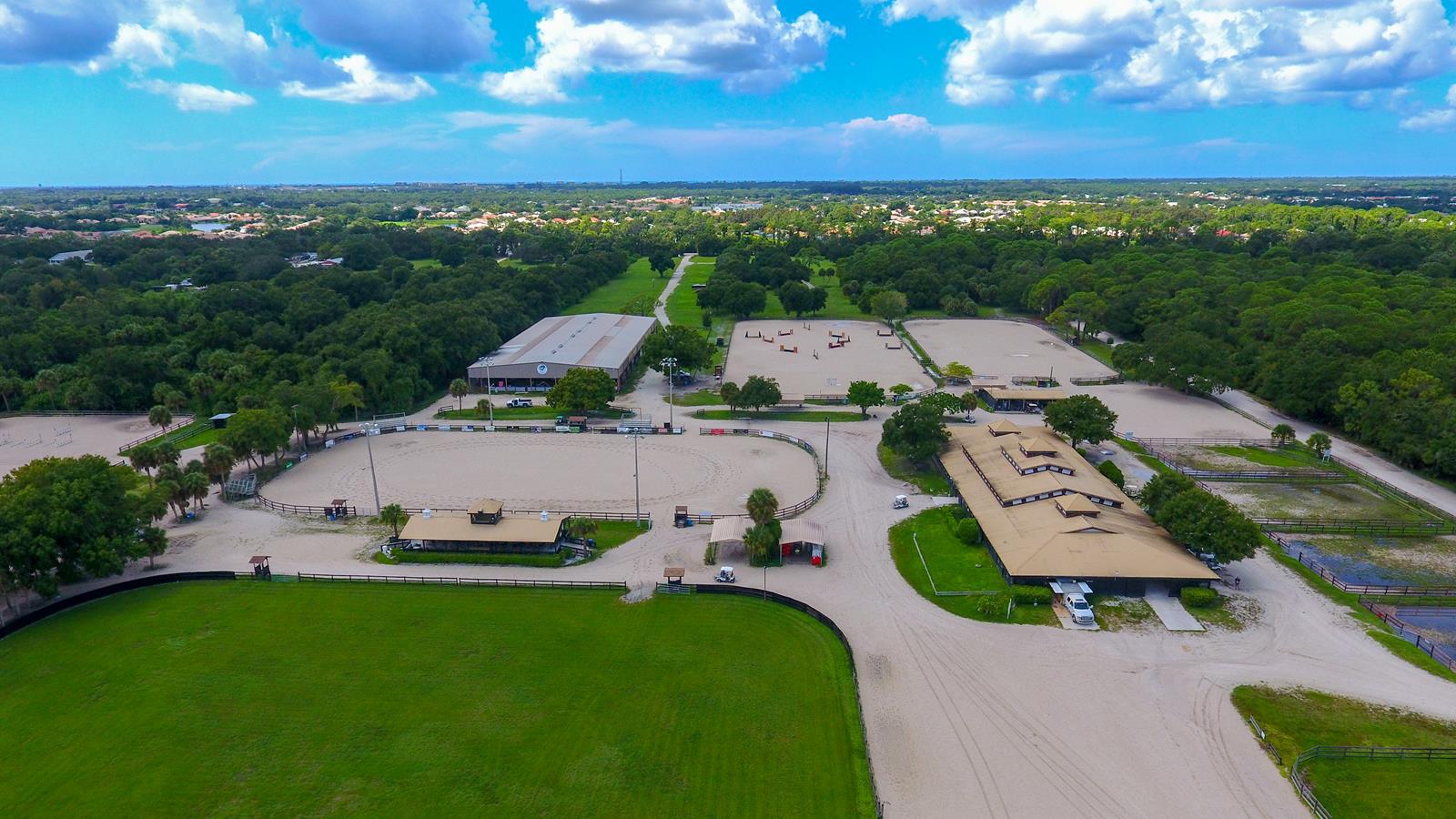 Engage in the pageantry of horses by visiting Fox Lea Farm. Founded in 1983, Fox Lea Farm is recognized nationally for its horse show facility that attract visitors from around the globe as they enjoy the competition in a safe, family-and-horse-friendly environment. Exhibitors may enjoy world-class restaurants, shopping and cultural activities. The farm is counting the days until the 2020 Venice Equestrian Tour, which is a six-week winter circuit that hopes to pull various competitors from around the world.
Sports: Equestrian 
What is There to Do in Sarasota County?
The Ringling Museum of Art, established in 1927, is designated as the official state art museum for Florida. It offers 21 galleries of European paintings on top of Asian, American and contemporary art.
The museum's art collection currently consists of more than 10,000 objects that include a variety of paintings, sculpture, drawings, prints, photographs, and decorative arts from ancient through contemporary periods and from around the world. Admissions and tours are offered upon arrival which allows the visitor to learn about the Ringling's history, which includes a recent five-year renovation plan.
Founded in 1987 by Kay Rosaire, the Big Cat Habitat and Gulf Coast Sanctuary is an ever-growing large-animal rescue in eastern Sarasota County. The non-profit sanctuary is a permanent home for dozens of exotic animals, offers placement for animals in need, and works to educate the public about animal care and conservation. The sanctuary is open to the public Friday-through-Sunday from 12pm-to-4pm ET.
Enjoy the amenities provided by St. Armand's Circle. Spend your day exploring the scenery and choose from over 130 stores and restaurants. Stick around after sunset and enjoy St. Armand's nightlife scene. St. Armand's Circle hosts a variety of special events throughout the year including art and craft festivals, sidewalk sales, exotic car shows, and special holiday-themed events.
Located at the Mote Marine Laboratory & Aquarium is a habitat that offers a look at sharks, manatees and sea turtles on top of 100 other species of marine life. The aquarium also serves as a working laboratory where scientists conduct research on our aquatic ecosystem. Founded in 1955, this nonprofit aims to advance marine science and education, as well as supporting conservation and sustainable use of marine resources.
How to Get to Sarasota County?
If you're driving, Interstate 75 runs through the heart of Sarasota County on the route from Tampa to Miami, with Fort Myers on the way. For those flying in, Sarasota-Bradenton International Airport (SRQ) is three miles north of downtown Sarasota and six miles south of Bradenton. SRQ offers flights through 11 major airlines and flies to a number of destinations within the United States, as well as Toronto, Canada.
Contact Information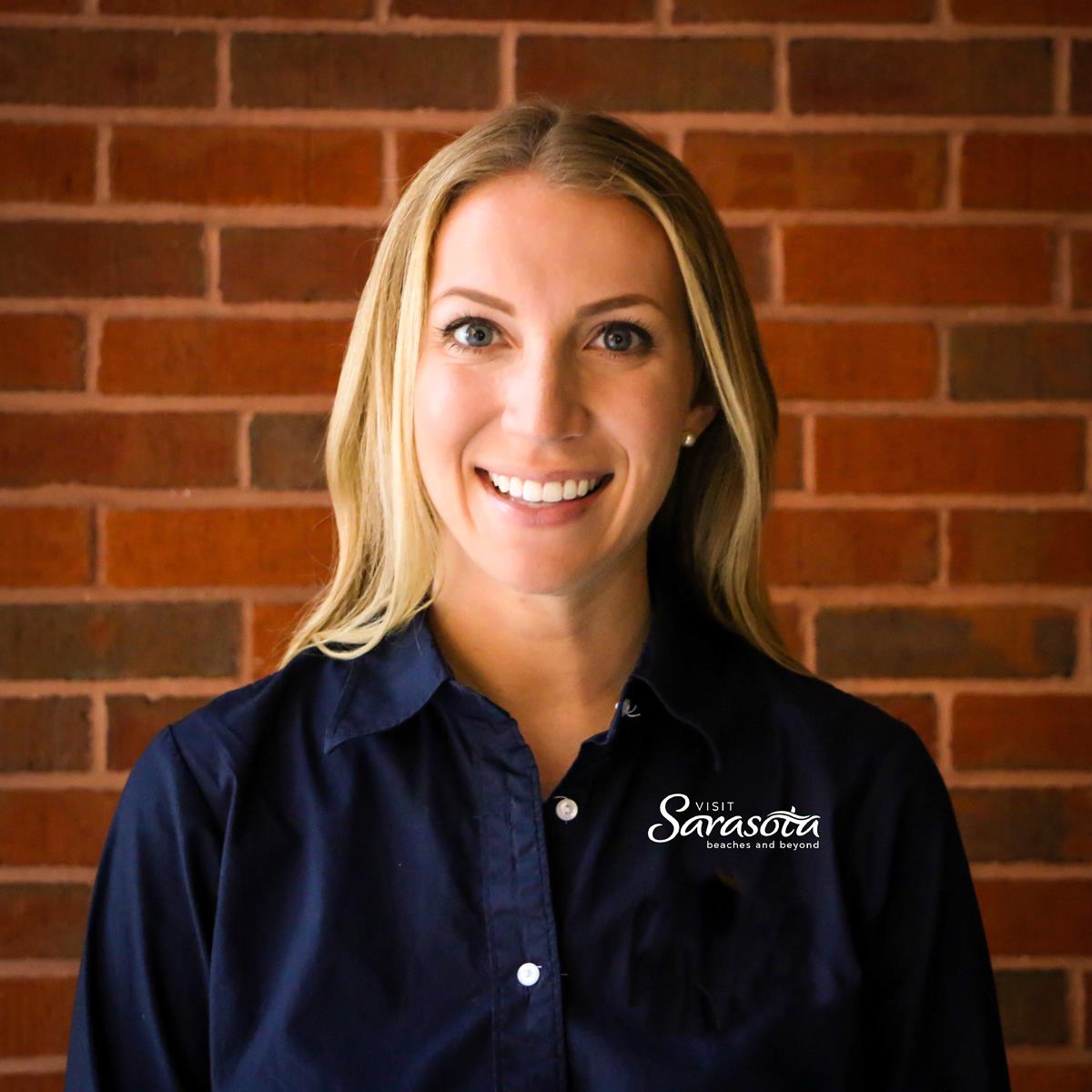 Company Name: Visit Sarasota County
Sports Sales Manager: Shelby Connett
Title: Director of Sports
Telephone: 941-955-0991 
Email: sconnett@visitsarasota.org
Website: visitsarasota.com/sports