US Sports Congress organizer expands educational platform with a new show.
Filling a void in the sports tourism market place has been a hallmark of Lou Mengsol's career. Recognizing the need for a relationship-oriented annual conference that brought together CVB's, sports commissions, industry suppliers and rights holders in an intimate, one-on-one atmosphere, Mengsol launched the United States Sports Congress over a decade ago.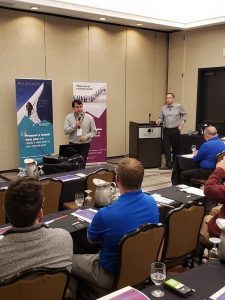 Mengsol saw a similar rift when he created Sports Industry eXchange (SIX), an event now entering its third year. "We created SIX in very much the Congress model in that it's a smaller group setting," said Mengsol. "We're not looking to have hundreds of people at the event, and that's by design. Being in a smaller group setting allows us to accomplish things that a big show cannot."
Facilitators divide the audience into small groups with specific topics for a deep-dive discussion. "We don't allow people to pick their own groups. We deliberately put them in situations they may be uncomfortable with," says Mengsol. "We do this because working with those you don't know in the industry is a great way to hear from people from different backgrounds who've had unique experiences."
The two-day event is programmed, but not so programmed to the point that it feels regimented. It's a format where people can have a discussion – where sports tourism professionals have honest and candid conversations, where there's a give and take. That's the heart of Sports Industry eXchange. "We have had round tables where people say they can go on a particular topic for hours," continued Mengsol. "They can have a conversation, talk about different ideas and put something on the table and ask 'what do you think about this?' You get all different types of perspectives to this thought process."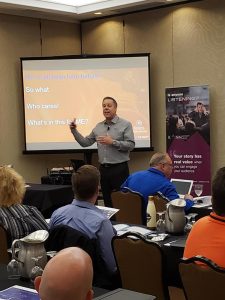 "SIX offers some of the most informative and valuable educational sessions I have experienced in the industry," said industry veteran Brian Graham, CEO of the Augusta Sports Council. Bonny Bernat, CSEE, from Visit Winston-Salem agrees. "The Sports Industry eXchange has provided an incredible platform for learning and networking. SIX offers a unique case study component where participants break into small groups and work through a scenario that is relevant to our industry. Each group then presents their recommendations to a panel of industry professionals; it's one of the most dynamic learning environments we're provided across the board! SIX isn't about selling, but more importantly, it's all about professional development!"
That really makes for two impactful days. To ensure that all discussions are topical – not warmed-over topics from years past – the discussion starts during the registration process where attendees are asked what subjects are of utmost concern to them and their models. This allows presenters to focus on those agendas that are hot in the industry.
"Attending SIX was an extremely valuable experience as a sports destination marketer," states Audrey Vargason from Visit Hagerstown. "The program is designed to help you elevate the profile of your destination through engagement, networking as well as a great educational opportunity consisting of quality presenters." Dissimilar to industry buyer-seller events, the focus of SIX is specifically towards professional development. Under this umbrella, all sectors of the industry are able to speak freely amongst their peers.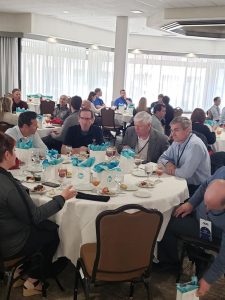 "The Sports Industry eXchange is a great place to share ideas and dive into the issues of our industry in an intimate environment. Discussion was lively and typically solutions-driven. If you are a serious sports & events tourism professional, this conferenceis for you," said Josh Dill from Visit Frisco. Jarrett Downling from Experience Columbia South Carolina is also a big fan of the format. "I would highly recommend the Sports Industry eXchange to anyone in the sports and event industry. The education sessions were relevant and engaging for all sized destinations while allowing room for positive conversation and collaboration."
While the event deliberately does not do a trade show, through a partnership with the Association of Chief Executives in Sports (ACES), they find unique ways to integrate rights holders and governing bodies with attendees. "We've been in Colorado Springs for the last few years and that will continue in 2020," states Mengsol. "We hold SIX immediately preceding the annual ACES meeting; ours is during the early part of the week with our closing reception doubling as the ACES opening reception."
The comingling of events is another example of the ingenuity put forth by Mengsol and his team. Networking events like this – plus individual opportunities for CVBs and sports commission to build their own sales missions around the event – all help them to connect on a deeper level with many of the Colorado Springs NGBs. For sports destination representatives looking to up their game on the professional development side, Sports Industry eXchange is the way to do it. And because of the alliance with ACES, there are plenty of opportunities meet with the nation's top governing bodies and rights holders as well.
By Jeff Gayduk