More than 200 Illinois Made Makers offer one-of-a-kind products and experiences in every corner of the state
Supporting local artisans allows communities around Illinois to sustain small businesses, grow jobs and create a community identity unique to those who comprise them. More than 200 Illinois Made Makers in every nook and cranny of the state offer award-winning cuisine, exceptional breweries and wineries, unrivaled shopping and extraordinary agritourism experiences. Discover Illinois Made Makers and create the ultimate Illinois Made road trip itinerary for your next adventure.
In and Around Chicagoland
Illinois is home to one of the most influential cities in America – Chicago. On the shores of magnificent Lake Michigan, Chicago is a mecca for world-renowned eateries, unparalleled shopping and handcrafted treasures. Hats have been a mainstay of American style for centuries and at Optimo Hats in the heart of downtown Chicago, the time-honored tradition is thriving. Try on fashions that have adorned the heads of celebrities, megastars and fellow milliners around the globe. For a truly unique eatery downtown, head to The Exchange and choose from one of five hip yet sophisticated dining rooms in a relaxing, architectural gem. Take Instagram-worthy photos while enjoying signature cocktails, prime steaks and fresh seafood.
Located on the North Shore, Hewn Bakery in Evanston owner and bread maker Ellen King followed her passion to create rustic, mouthwatering bread and pastries from scratch with locally sourced ingredients and the 20-hour process is prevalent in every lovingly hand-produced loaf. Copper Fiddle Distillery in the suburb of Lake Zurich prides itself in making one-of-a-kind spirits using Illinois grain and handmade copper distilling pots to infuse authentic flavors. Plan a visit for tours, live music and masterful cocktails. Experience a truly special farm-to-table meal at Locavore Farm in Grant Park. Tour the beautiful grounds, roast marshmallows over the bonfire and enjoy the freshest ingredients while seated at the spectacular handcrafted 100-foot farm table. Lotton Art Glass in Crete is owned by prestigious glass blower Charles Lotton. His incredible 50-year career and honed skills are evident throughout his collection with some pieces on display at the local Art Institute of Chicago, the Corning Museum of Glass and the revered Smithsonian Institute.
.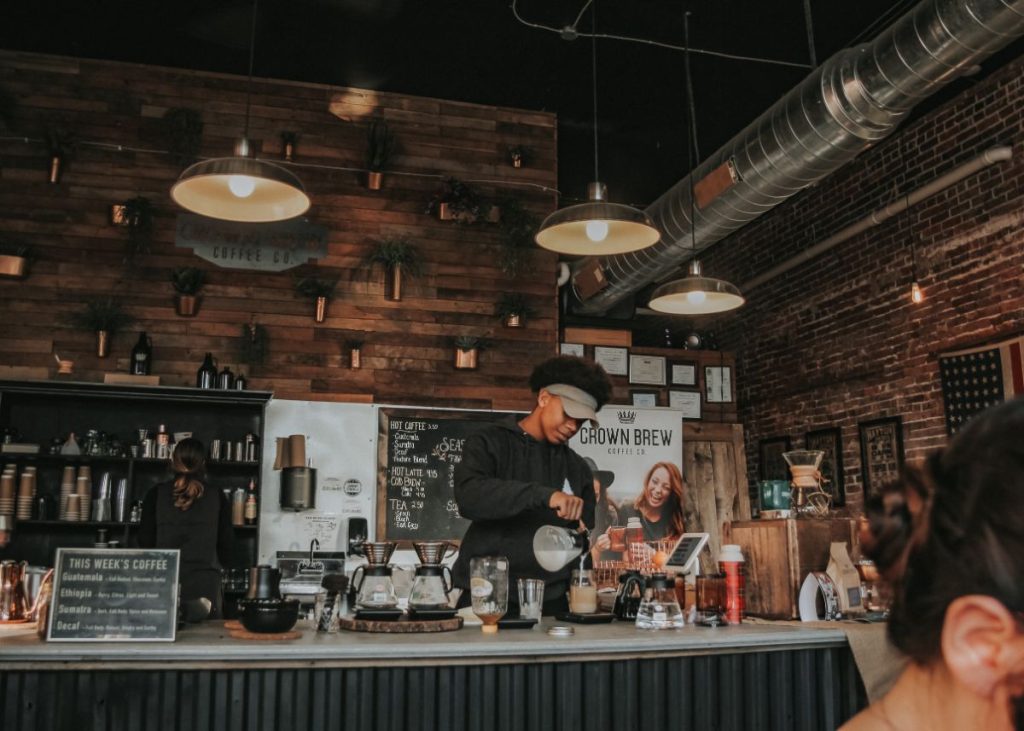 Scenic Great Rivers Country
The Mississippi and Illinois Rivers flow through Western Illinois attracting folks with idyllic scenery and agritourism opportunities. At David Stine Woodworking in Dow, become enamored with brilliantly hand-carved furniture and other masterpieces from award-winning furniture maker David Stine who is known for ditching glue and nails for old-school joinery techniques and using environmentally responsible finishes. For more woodworking treasures, stop in at Wild Cherry Spoon Co. in Moline and peruse original hand-chiseled spoons, each made from urban lumber and finished with organic beeswax and olive oil, a true Illinois Made addition to any kitchen. Also in Moline, Lagomarcino's is a quaint family-owned and operated old-fashioned ice cream parlor complete with banana splits and root beer floats. Since 1908, the Lagomarcino family has been dedicated to serving delectable confectionaries to the community and beyond. Visit Eckert's Country Store & Farms in Belleville for year-round outdoor activities. Participate in U-Pick season for fruits and vegetables, explore the airy greenhouse, dine at the full-service restaurant or grab a souvenir from the charming country store and garden center.
Lincoln's Land
In the birth and final resting place of our 16th president, the capital region is abundant with Illinois-Made artisans and sweet treats. Sangamon Reclaimed in Springfield is a collaborative effort among firefighters and veterans who rescue and repurpose old barn wood into magnificent Americana furniture and art. Each reclaimed ancient board preserves Illinois history by breathing new life into old upcycled materials. Also in Springfield, Incredibly Delicious where the name says it all, not only serves up homemade lunch six days a week but whips up delectable desserts that are to die for. Head to Casey for Big Things in a Small Town and witness jaw-dropping massive creations of ordinary, everyday items. Photo ops await near record-breaking exhibits like the world's largest wind chime hanging a whopping 56-feet long or venture inside the world's largest mailbox and take the stairs to the top and enjoy picturesque views of the town. Satiate your sweet tooth while in Casey at Wildflour Bakery & Candy Co. for gourmet chocolates, truffles and specialty candies.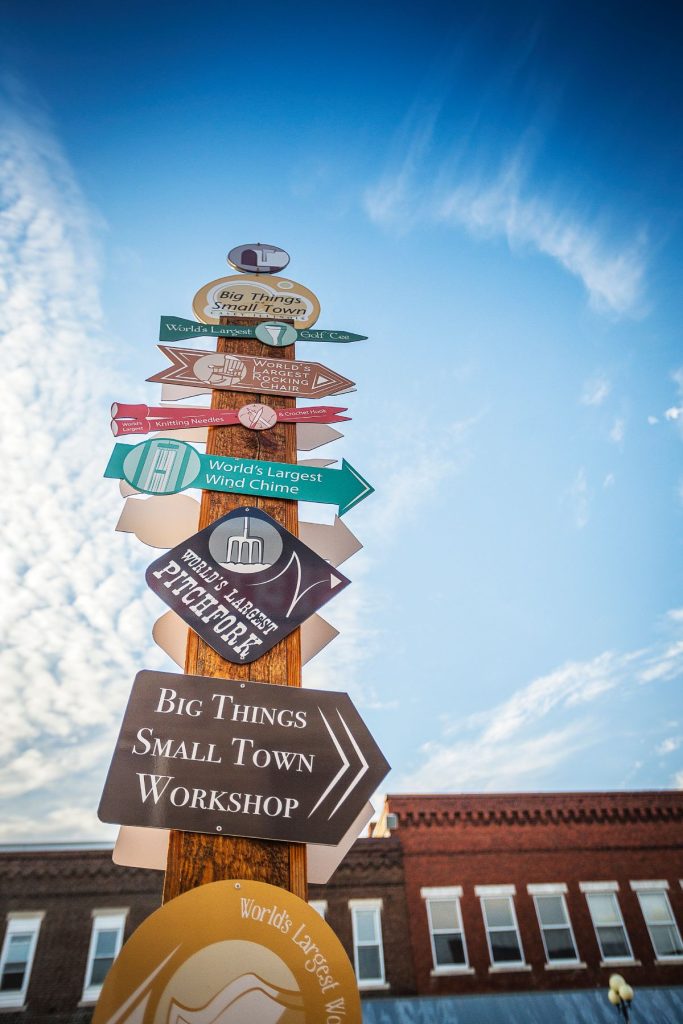 Idyllic Southern Illinois
Coffee connoisseurs can perk up at Crown Brew Coffee Co. in Marion and appreciate exclusive hand-brewed direct trade coffee and espresso where the brewing process is just as unique as the flavors. Visit artisanal boutique Shawnee Hills Lavender in Anna and shop locally grown lusciously fragrant lavender products or harvest your own from May through June during U-Pick season. Another agritourism gem, Rolling Oak Alpaca Ranch in Makanda invites visitors to meet the gentle giants and peruse locally made yarns, goats milk soaps, cozy socks and other handmade gifts. From seed to substance, Buffalo Bluffs Hemp, also in Makanda, uses Shawnee Hills hemp crops farmed and sourced locally to make the highest quality and sustainable hemp-derived tinctures and salves to help soothe the body naturally.
The incredible diversity of these Illinois Made artisans, brewers, wineries, farms and boutique shops is an asset for the state's tourism industry. Visiting these small businesses around the state allows travelers to get the full grasp of what Illinois is made of – literally, so check out Illinoismade.com to learn more. Create your own adventure or find inspiration in one of the many thoughtfully curated Illinois Made Makers itineraries at enjoyillinois.com and start planning today.
---
By Heather Dale
Weighing in at over 46,000 pounds, this rocking chair in Casey took two years to build. Photo courtesy of Enjoy Illinois.