POSITIONED ON THE MISSISSIPPI RIVER, THE QUAD CITIES WELCOMES TEAMS TO EXPERIENCE A PREMIER COMMUNITY AND A TEAM OF PROFESSIONALS WHO STAND READY TO DELIVER
Quad Cities "QC" is your regional destination for sports. Located on the Mississippi River, nearly 500,000 Quad Citizens welcome you to experience a premier community built with a passion for sports.
The QC offers a diverse portfolio of venues, hotel partners, unique dining options, attractions, and authentic amenities that will create moments second to none.
We are a dynamic two-state (Iowa/Illinois), multi-city metro area. Rich in sports history and transforming daily, the Quad Cities is the largest metropolitan area on the upper Mississippi River between St. Louis and Minneapolis.
Centrally-located within a six-hour drive of 37 million people, the Quad Cities is accessible, affordable, and is a market that understands the value of events in all shapes and sizes. We believe that sports inspire and leave a legacy in our region.
The Quad Cities Sports Commission, a 501(c)(3) non-profit organization, is a division of Visit Quad Cities (the region's official Destination Management and Marketing Organization). Charged with leading the region's sports initiative, we recruit and host sporting events that drive a meaningful impact on economic development and quality of life enhancement.
Our sports pride runs deep, as does our healthy sense of competition and our love for sports. We offer outstanding sports venues and more than 6,400 hotel rooms. We are affordable and centrally located in the Midwest. Our interstate system and Quad City International Airport makes getting here a breeze.
Notable Recent/Upcoming Events
Annual – John Deere Classic PGA TOUR EVENT (Jul. 6-12, 2020)
Annual – Quad-City Times Bix 7 (Jul. 25, 2020)
Annual – Rock Island Grand Prix (Sept. 6 – 7, 2020)
Annual – Quad Cities Marathon (Sept. 20, 2020)
Annual – Quad Cities Criterium (May 25, 2020)
Annual – Quad Cities Rowing Regatta (Oct. 10, 2020)
NAIA Men's Golf Championship (May 18-21, 2021 & May 17-20, 2022)
ISC World Tournament at Green Valley Sports Complex (Aug. 10-18, 2016 & Aug. 7-16, 2020)
USA BMX National Event (Jul. 17-19, 2015)
USA BMX Gold Cup Final (Sept. 14-16, 2018)
Missouri Valley Conference Women's Basketball Tournament (Mar. 10-13, 2016; Mar. 9-12, 2017; Mar. 8-11, 2018; Mar. 12-17, 2019; Mar. 10-15, 2020; Mar. 9-14, 2021)
Missouri Valley Conference Women's Basketball Pre-Season Games (Dec. 12-15, 2015)
PDGA Jr. & Amateur Worlds (Jul. 14-22, 2017)
USBC Iowa State Championships (Feb. 4-May 15, 2011 and Feb. 3-May 14, 2017)
USBC Iowa State Youth Championships (Apr. 4-May 3, 2014 and Apr. 6-May 13, 2018)
Leatherneck Classic (Nov. 8-10, 2019)
USA Gymnastics Regional Championship (Apr. 29-May 1, 2016, Apr. 19-21, 2019; Apr. 17-19, 2020)
RAGBRAI – End Point (Ju. 2011, 2015, 2018)
American Cue Sports Iowa (Oct. 22-28, 2018; Oct. 21-27, 2019; Oct. 19-25, 2020)
American Cue Sports Midwest Tournament (Jan. 18-21, 2018; Jan. 14-20, 2019; Jan. 13-19, 2020; Jan. 18- 24, 2021)
Iowa Soccer Association Spring National Championship Series Iowa State Cup & Presidents Cup (Jun. 1-2, 2019 and  Jun. 6-7, 2020)
Iowa Soccer Association Fall National Championship Series Iowa State Cup & Presidents Cup (Oct. 13-14, 2018; Oct. 26-27, 2019)
Iowa Soccer Association Girls Indoor Championships (Jan. 4-5, 2020)
Iowa Soccer Association Boys Indoor Championships (Feb. 1-2, 2020)
The Walleye Federation Inc. Cabela's National Tournament Trail Open (Nov. 3-4, 2017)
NAIA Cheer & Competitive Dance National Championship (Mar. 8-9, 2019; Mar. 12-14, 2020)
CVB/Sports Commissions Services Offered
Event bid preparation
Venue portfolio inspection
Identify and secure hotel partner accommodations
Event promotion, marketing, PR and engagement strategy
Market research, analytics and economic impact assessment
Transportation facilitation
Volunteer recruitment
Program and customized tour itineraries
Public/private regional relationships
Visitor welcome activation
Click on tab to see more information about a specific facility
TaxSlayer Center

top Quad Cities sports venue, TaxSlayer Center is a multi-use indoor arena that can handle a range of athletic events. It features a 31,000-square-foot arena with retractable bleachers, one full-size NBA/NCAA basketball court, and one full size hockey/figure skating rink. There are 12,000 permanent seats, 15 sky boxes, and full-service concessions.
Sports: Basketball, ice hockey, figure skating, gymnastics, rodeos, boxing
TPC Deere Run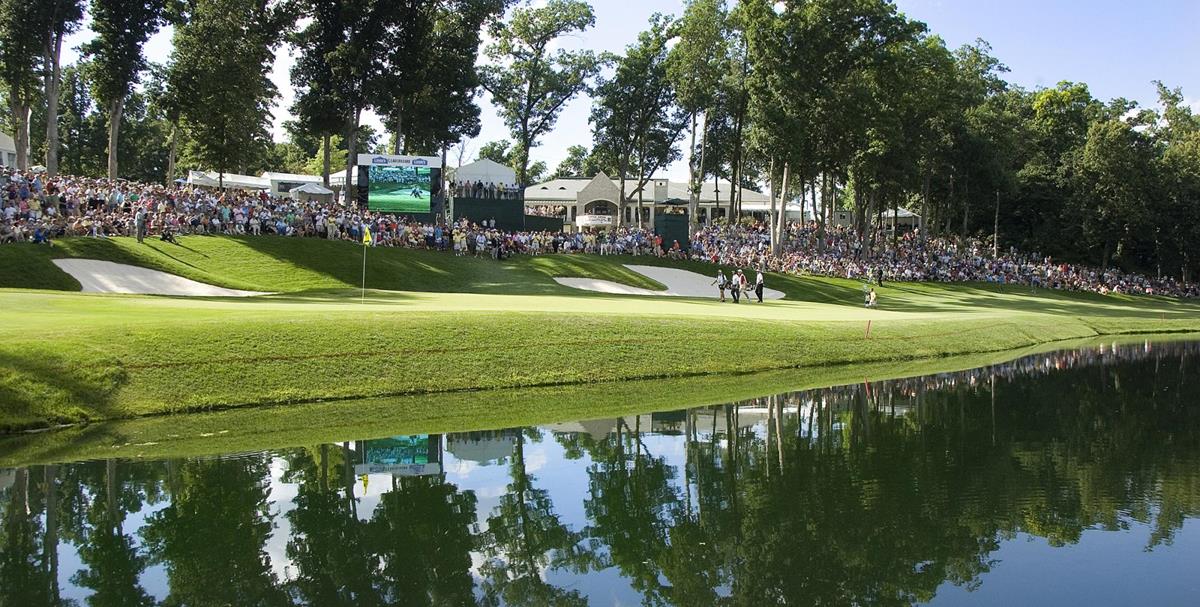 The TPC Deere Run golf course, located in Silvis, Illinois, is home to the John Deere Classic PGA Tour and the America Supports You charity fundraiser. The 18-hole course spreads across more than 7,000 acres, and features a full practice green, dining services and 160 parking spaces for athletes and spectators.
Sports: Golf
Green Valley Sports Complex
The Green Valley Sports Complex, located in Moline, Illinois, plays host to several sporting events throughout the year. The complex features eight lighted softball fields, and is host to International Softball Congress world tournaments. It also features nine soccer fields, one cricket field, concession stands, and two covered picnic shelters. There is seating for 800 spectators and 750 parking spots.
Sports: Baseball and softball, soccer, cricket
Campbell's Sports Complex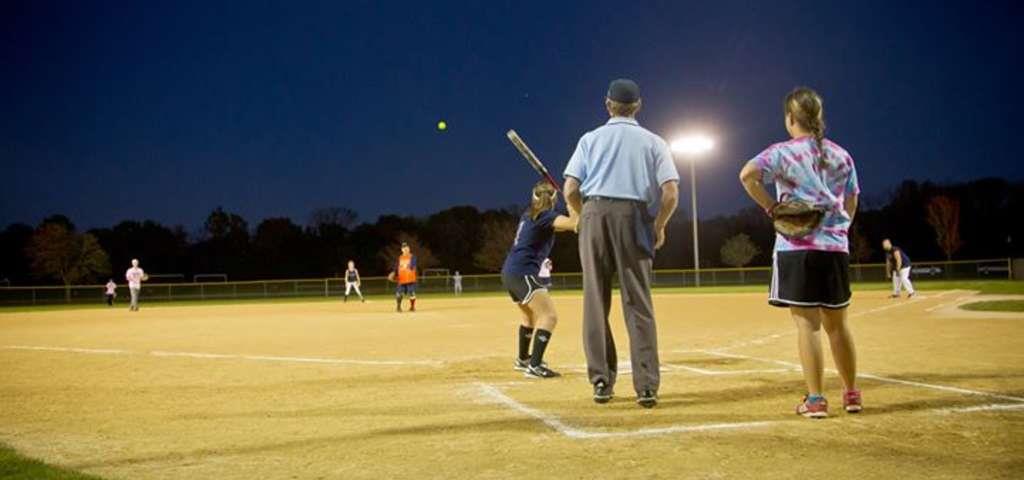 In Rock Island, Illinois, the Campbell Softball Complex is an elite sports facility in Quad Cities. It is home to the ASA Men's Class C Slow-pitch State Tournament, the Senior Men's USA Softball Tournament and the Rock Island Elks Lodge Summer Softball Classic. It features four lighted softball fields, with 100 bleacher spots per field and over 300 parking spots.
Sports: Softball and baseball
Augustana College/PepsiCo Center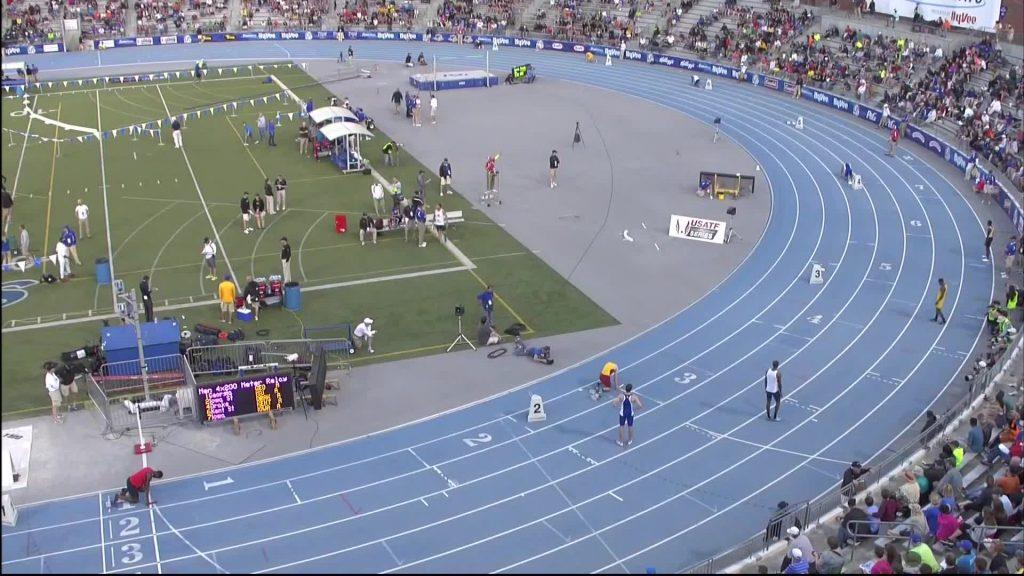 The college campus features multiple facilities that can be used for various sports. The PepsiCo Recreation Center plays host to basketball, volleyball, and racquet sports. It features seating for 750 spectators. The Carver Physical Education Center offers three basketball/volleyball courts, one indoor swimming pool and seating for 3,500 people. The Football Stadium has a 4,000-meter track and field layout, two regulation-size soccer fields, four tennis courts, one softball field and 4,000 seats.
Sports: Basketball, softball, volleyball, swimming, soccer, track & field, wrestling, football
Highland Park Bowl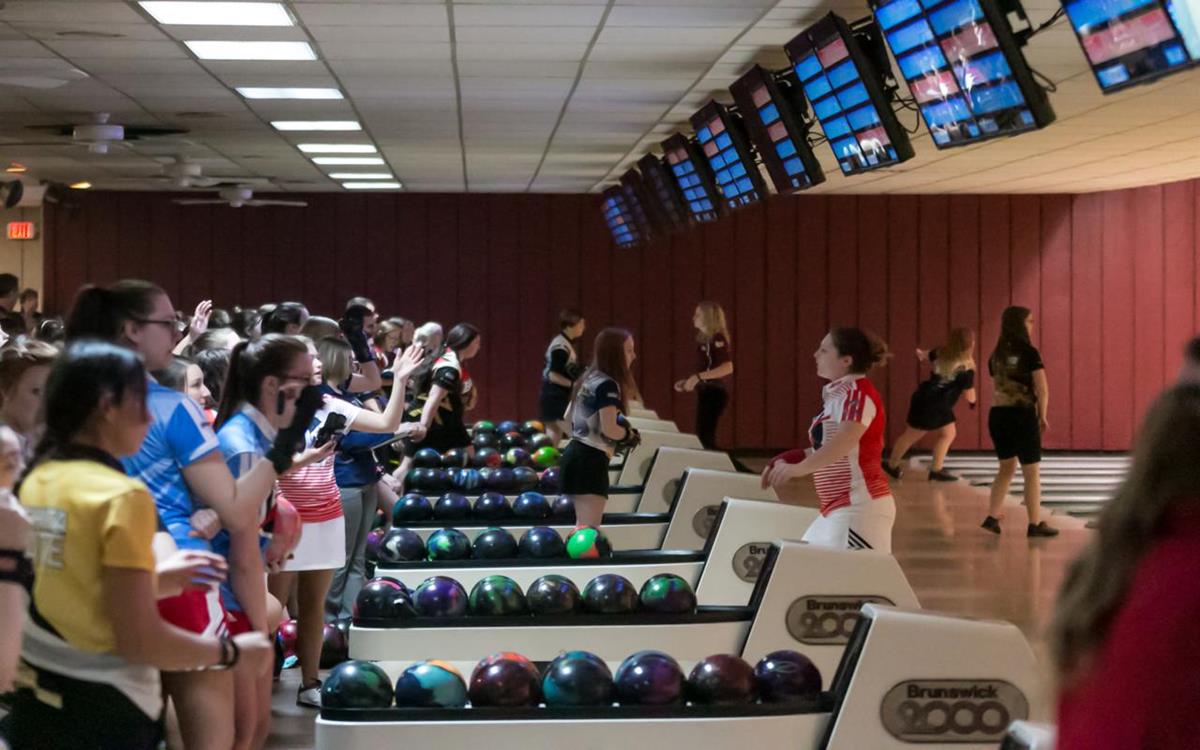 Located in Rock Island, Illinois, Highland Park Bowling is a USBC approved facility that's home to the Annual Professional Bowlers Association event. It offers 48 lanes with automatic scoring systems. There's an on-site restaurant to keep athletes fueled, and 16 pool tables for entertainment between games. There is parking for 200 vehicles and an overflow lot.
Sports: Bowling
East Moline BMX
In operation since 1998, the East Moline BMX Speedway has been hosting BMX bike races for 20 years. Built on a former landfill, the track has undergone improvements in recent years to become a world-class facility. It features a three-story scoring and announcing tower and a high-level layout. The speedway has hosted several major events, including the USA BMX National Series.
Sports: BMX
TBK Bank Sports Complex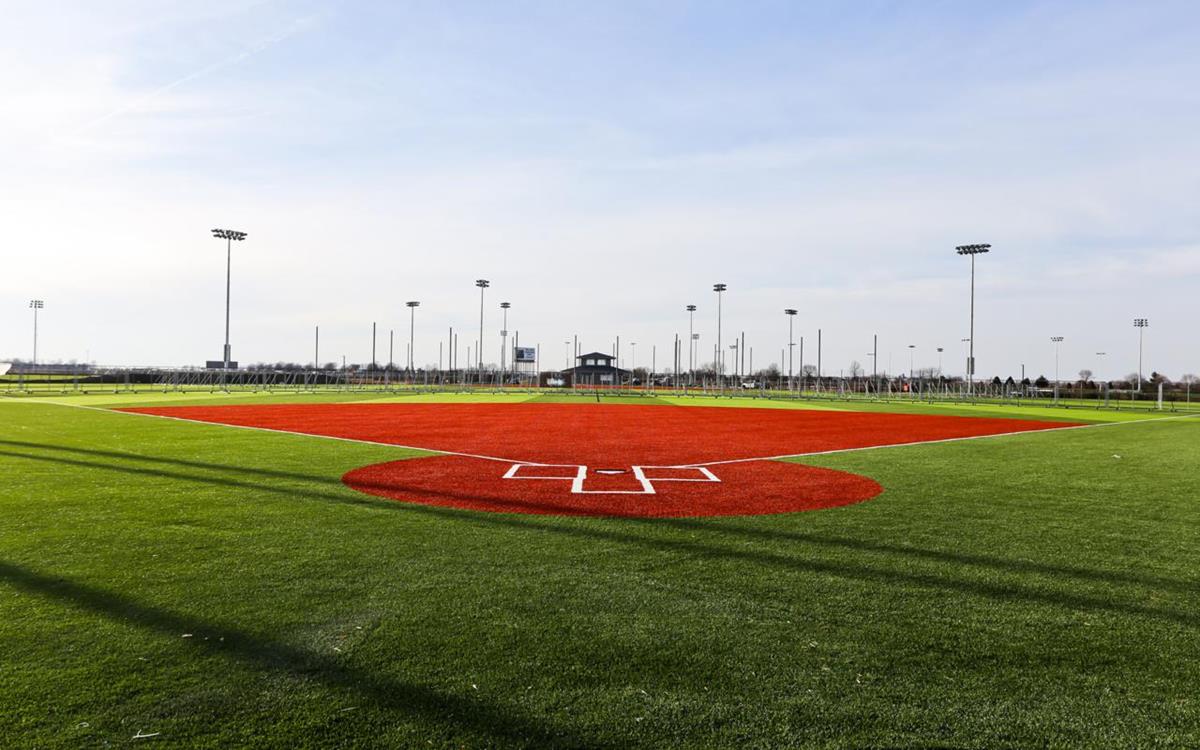 Located off I-80 in Bettendorf, Iowa, the TBK Bank Sports Complex is a state-of-the-art, multi-use facility that serves a range of sports events. The 280,000-square-foot indoor complex and its accompanying outdoor sports venue can accommodate all kinds of tournaments. The indoor facility features a turf soccer/football/lacrosse field, eight regulation basketball and volleyball courts, batting cages, a golf range and food vendors. Outside, athletes will find four lighted soccer fields, six lighted turf baseball/softball fields, and seven sand volleyball courts. The family entertainment center has 32 bowling lanes and a two-story laser tag game.
Sports: Soccer, football, lacrosse, basketball, volleyball, golf, bowling, baseball, softball
Modern Woodmen Park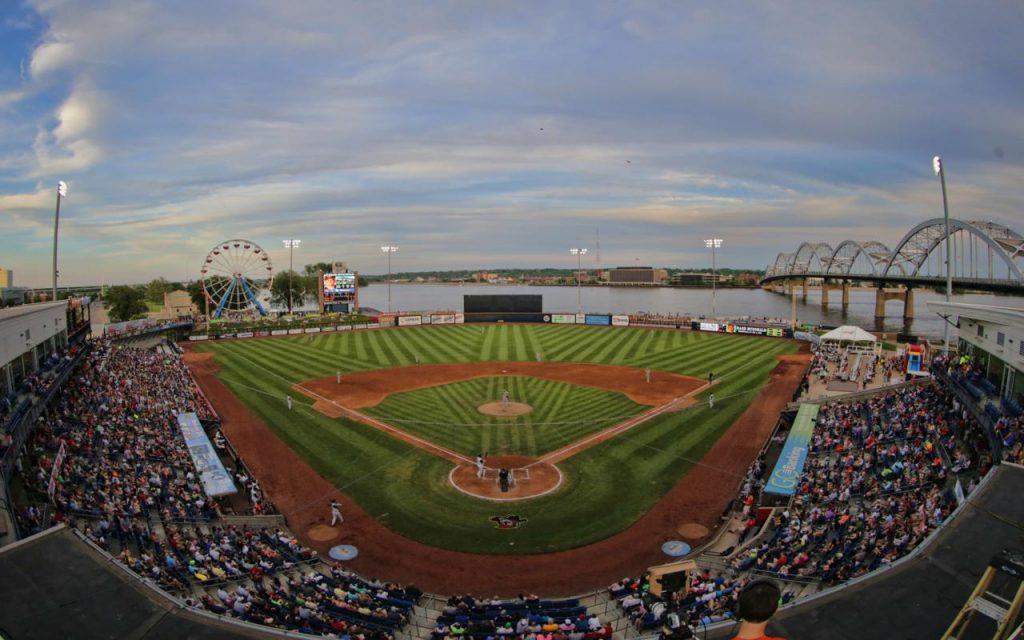 Located in Davenport, Iowa, Modern Woodmen Park sits right on the banks of the Mississippi River. The stadium is the current home of the farm team of the Houston Astros, the River Bandits. It's also played host to many college level and high school tournaments and matches. The facility features 4,000 permanent seats and 2,000 additional seats on the grass and in the picnic area.
Sports: Baseball, softball
RiverCenter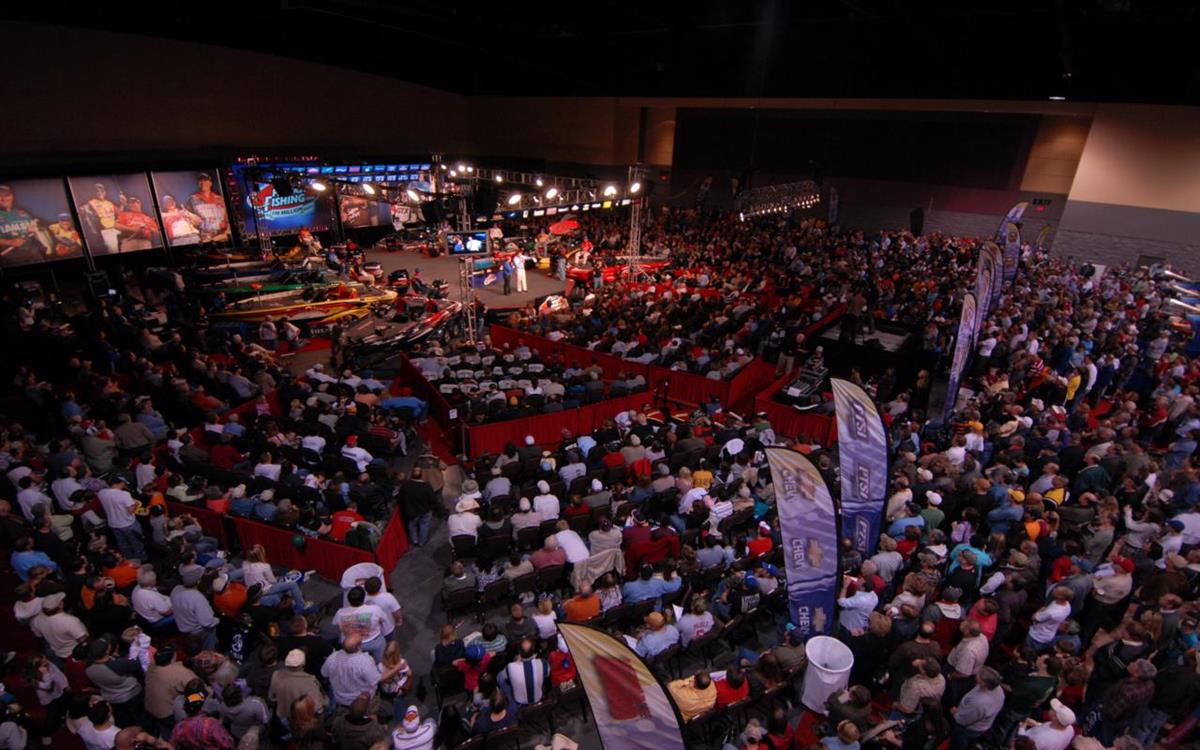 A multi-use indoor facility, the RiverCenter offers adaptable space for all kinds of sports events. The 35,000-square-foot great hall, and the 13,500-square-foot Mississippi Hall offer the accessibility to host large-scale events if necessary.
Sports: Boxing, basketball, gymnastics, wrestling, boating
Davenport Soccer Complex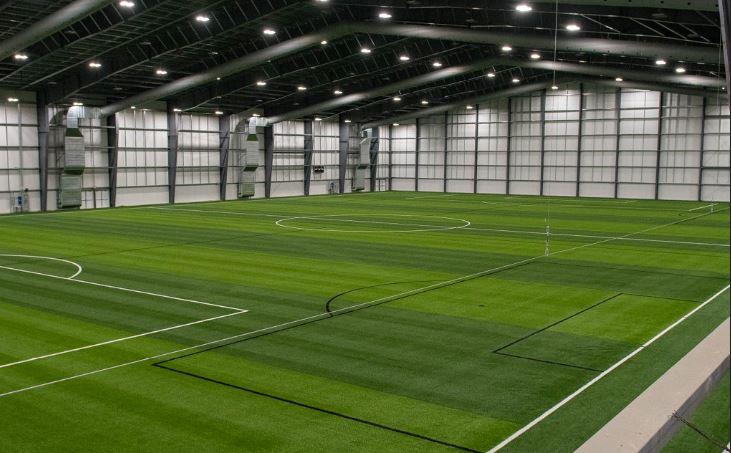 The Davenport Soccer Complex is a 40-acre facility that hosts several athletic events during the year. The complex has eight full-size fields that can convert into 16 intermediate fields. There are 100 bleacher seats for spectators and 200 parking spaces.
Sports: Soccer
Leisure Lanes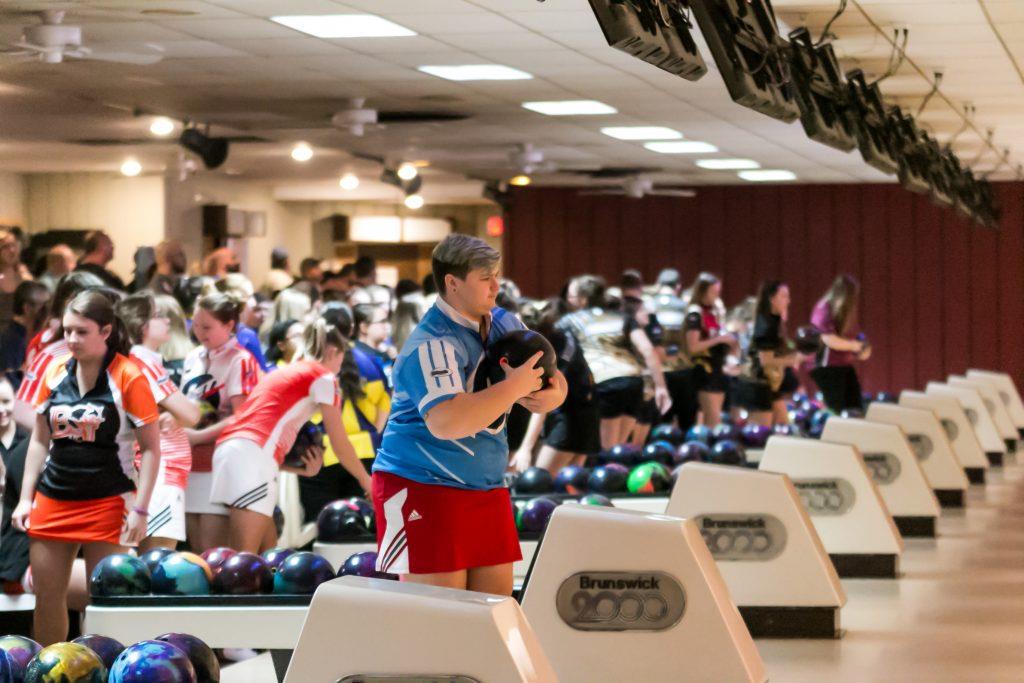 The Quad Cities have several bowling alleys perfect for major tournaments and events. Leisure Lanes is a USBC approved facility. It features 24 lanes with automatic scoring systems. There's a lounge and snack bar, PA system and seating for 50 spectators.
Sports: Bowling
West Lake Park & Credit Island Park

The Quad Cities has several disc golf courses throughout the area. West Lake Park has a permanent, 24-hole course that's long, challenging and offers athletes some extreme obstacles to overcome. Credit Island Park has a permanent course that was built on what was once a golf course. Most baskets have three positions, and there are strategically situated trees and ponds to add an additional challenge.
Sports: Disc Golf
Glynn's Creek Golf Course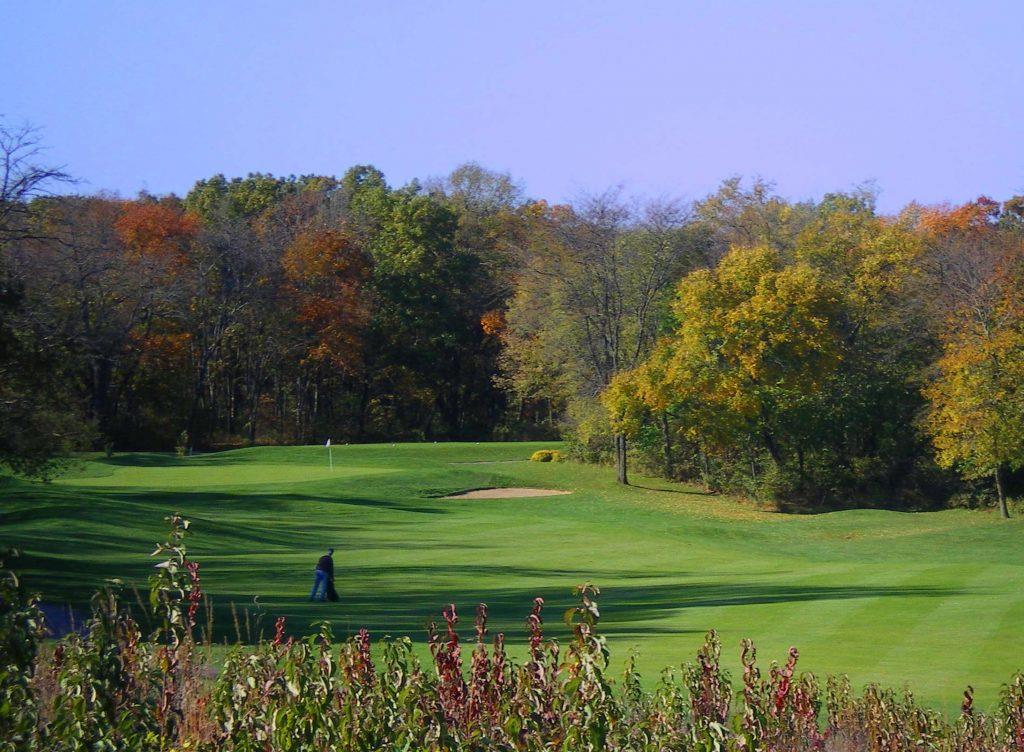 Located in Bettendorf, Iowa, Glynn's Creek Golf Course is an elite facility that hosts the AJGA National Championship and the Executive Women's Golf Association: Quad Cities Chapter. The par 72, 18-hole course features a putting green and driving range equipped with 50 practice spaces.
Sports: Golf
Things to do in the Quad Cities
There is no shortage of things to keep athletes, coaches, and fans entertained in this must-experience riverfront destination. Visit Quad Cities will help customize your downtime experiences, pulling from a strong base of fun-filled options.
From fun-filled entertainment centers with laser tag, bowling, arcades, go-karts, escape rooms, and trampoline parks, to Niabi Zoo, museums, John Deere attractions, riverboats, water taxis, and fantastic trail systems and parks, there is plenty to keep the entire family entertained.
You'll also enjoy the action of professional sports teams in the Quad Cities.  Experience Quad Cities River Bandits baseball, Quad City Storm hockey, and Quad City Steamwheelers arena football.
The 53rd Street corridor, SouthPark and NorthPark Malls, historic Village of East Davenport and LeClaire offer shopping experiences that include national brands and unique shops and boutiques.
Indulge in the local cuisine! Try a famous Quad Cities-style pizza at Franks, Harris, and Happy Joe's. Get a scoop of ice cream at Whitey's, try the fudge sundae at Lagomarcino's, and grab a seat at locally-owned casual and fine dining establishments.
Are you up for some evening entertainment? Check out the micro-brewery and live music scene, along with theatre, and a year around festival and event schedule that attracts visitors from across the U.S.
Planner Perspective
"2019 marked the 4th year that the Missouri Valley Conference Women's Basketball Tournament is being hosted in the Quad Cities. With each and every year the tournament returns to the Quad Cities, we fall more in love with the place.  TaxSlayer Center is a perfect home for our tournament and our fans enjoy the many options available for lodging, restaurants and entertainment throughout the region.  We have fallen in love with everything Visit Quad Cities has to offer."
Patty Viverito, Senior Associate Commissioner, Missouri Valley Conference
"Working with the Quad Cities Sports Commission was a very enjoyable experience for me.  In hosting our NAIA Men's Golf National Championship, the Quad Cities team was on top of everything. This included managing the hotel arrangements, working with the golf course, and actively helping me provide a great experience for our student-athletes for our National  Championship.  They are a great team to work with and really care about the events they are a partner in, which shows through their work."
Bryton Curtis, Championship Events Manager, NAIA
"We've been fortunate to have the PGA TOUR stop in the Quad Cities for 49 years.  In that time, there has been one consistent comment from those who have come here—the people here are some of the friendliest on TOUR.  That comes from the television networks, PGA TOUR officials, Caddies vendors, and players.   It has become part of our brand experience and certainly has been at the heart of the John Deere Classic winning the "Most Engaged Community" award from the PGA TOUR five of the last 8 years.  It is a special place"
Clair Peterson, Tournament Director, John Deere Classic PGA TOUR Event
"The Quad Cities Sports Commission and Visit Quad Cities was amazing to work with throughout the entire production of the 2017 PDGA Amateur and Junior Disc Golf World Championships. From the moment Quad Cities was awarded the bid, the local organizing committee and their staff worked around the clock to ensure that the participants were comfortable, well-fed, hydrated, and thoroughly entertained throughout the entire week of the competition.  Every aspect of the event was handled with careful consideration and professional execution.  Each of the four cities has its own unique appeal, and they did an excellent job of highlighting their community for the world to see.  We look forward to an opportunity to visit the Quad Cities again in the near future."
Michael Downs, Event Manager, Professional Disc Golf Association
How to Get to the Quad Cities
By Car: Located at the intersection of Interstates 74, 80 and 88, the Quad Cities is a convenient drive from most places in the United States and is just a three-hour drive west of Chicago.
By Air: The Quad City International Airport (MLI) has dozens of daily nonstop flights to 11 cities, as well as hundreds of connecting flights from major hubs.
Contact Information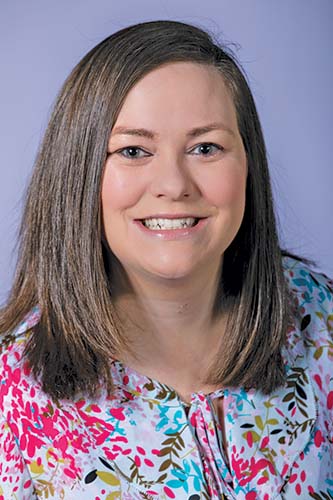 Company Name: Visit Quad Cities/Quad Cities Sports Commission
Sports Sales Manager: Joan Kranovich
Title: Director, Sports & Business Growth
Telephone: 800-747-7800 ext. 831