Greater Akron is a Heavy Hitter in the World of Sports
Your athletes know the value of a strong work ethic and what it takes to succeed. So why not bring them to a city that is famous for just that? In Akron you'll experience the best of innovation and industry while feeling the warmth of Midwestern hospitality at every turn. "COME TO PLAY!"
You don't have to hit the biggest cities in the United States to experience the best sporting opportunities and facilities available. Smaller cities like Akron have made a name for themselves as standout destinations for groups of all sizes and abilities. Baseball stadiums, sporting arenas and Olympic swimming facilities are all ready to host your athletes and ensure that you won't soon forget your time here. Ohio's fifth-largest city, Akron has played a crucial role in our country's history, and during the 1910s it became the nation's fastest-growing city thanks to flourishing industries such as rubber, stoneware and farming equipment.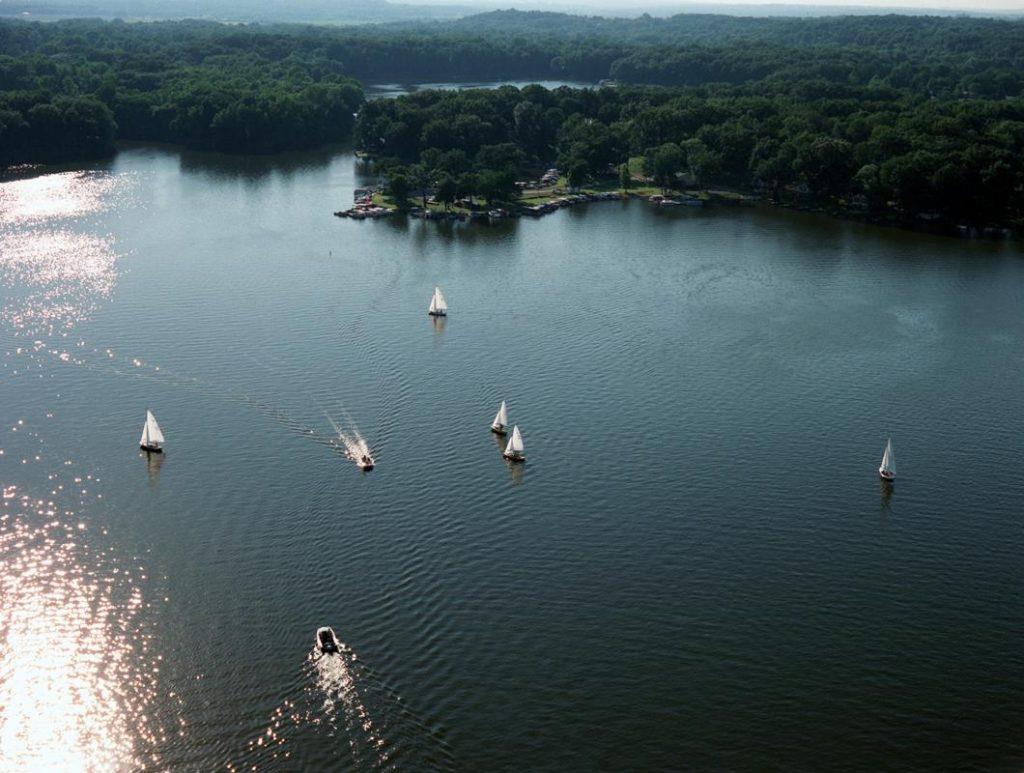 It's no secret that this town knows the value of hard work and innovation. There is always room to improve but always time to enjoy the fruits of your labor. Athletes know this to be true, and you'll find the same mentality in Akron. So why not bring your sports group to Akron and immerse yourself in a city as dedicated as you are? From the nationally acclaimed facilities to an eclectic art and food scene and plenty of natural beauty, the city is ready to welcome you and make your next sports group trip is the most memorable yet.
Let us connect you with Akron/Summit CVB

Brittany Wigman
Sports Development Strategist
Phone: 800.245.4254
Top-tier sports facilities attract tournament organizers
Canal Park
Sport: Baseball
Home of the Akron RubberDucks, an Eastern minor-league team, this stadium sits just off the University of Akron campus in the northwest section of the city. With a capacity of nearly 9,500, it's one of the city's largest baseball facilities. Players enjoy a grass field and state-of-the-art scoreboard that is the largest in the league. Fans can enjoy some of the 25 luxury boxes, a restaurant and picnic area. Canal Park often hosts local high school and college baseball teams and tournaments.
InfoCision Stadium (The University of Akron)
Sport: Football

InfoCision Stadium, where the Akron Zips play during the fall collegiate season, can seat 27,000 spectators, and there is room for 3,000 more fans on the grassy knoll that sits at the southern end of the stadium. During home games, the hill accommodates spillover from the energetic student sections known as the "Roo Zoo." Inside the seven-level press tower you can find concession stands, restrooms, and 80,000 sq. ft. of academic space. Premium options include club seats and luxury boxes. Modern locker rooms and sports medicine facilities impress visiting teams.
James A. Rhodes Arena (The University of Akron)
Sports: Basketball, volleyball

With two courts and a capacity of 5,500 spectators, the arena is home to the basketball and volleyball teams of the University of Akron. While not in use as a collegiate facility, it hosts outside teams (and has welcomed NBA star LeBron James when he was an athlete at a local high school). The arena is known for its impressive sound system and also features a sports medicine and training facility, fan team shop and meeting rooms.
Akron Sports Center
Sports: Basketball, volleyball, soccer/futsal

Akron Sports Center is a one-stop shop for your group needs, and can accommodate a variety of sports and activities within its 40,000 square feet. From basketball and soccer to karate and roller derby – this is the place to go for a versatile facility. There are four basketball, four futsal and eight volleyball courts, all of regulation size and perfect for tournaments, games and leagues.
Ocasek Natatorium (The University of Akron)
Sports: Swimming, diving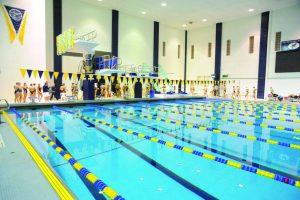 The university's Ocasek Natatorium is a premier swimming and diving facility with a 50-meter, Olympic-sized pool, 3m and 5m platforms and 1m and 2m springboards. An underwater observation room complements the observation deck, which has a capacity of up to 1,000 spectators. In between meets and competitions athletes can relax their muscles in the leisure pool, which features a 29-person spa, vortex pool and bubblers.
Tallmadge Recreation Center & North Avenue Soccer Complex
Sports: Soccer, basketball, golf, fitness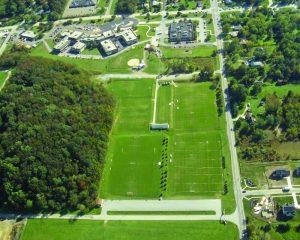 This 100,000-square-foot recreation center is full of great features that can meet your group's needs for a wide variety of sports. There are facilities for basketball, golf, kickboxing, indoor soccer, yoga and fitness classes, as well as a 1/5-mile walking and jogging track.
Firestone Stadium
Sports: Baseball, softball
Hosting one of the nation's best professional softball teams, the Akron Racers, Firestone Stadium works hard to cement itself as a
premier venue for the sport. Until 1988 it was owned by the Firestone tire company, bu
t later gifted to the city of Akron. The 4,576-seat stadium began a $1.5-million renovation in June 2015 that will improve softball facilities and add a new concession area, two-story team clubhouse, picnic area and training facilities.
Kent State University
Sports: Basketball, swimming, fitness, rock climbing, weight training

Local universities offer the great advantage of state-of-the-art facilities in large, versatile spaces. Whether your group needs a place to train before a tournament or space for a game, the Kent State University Recreation Center and surrounding facilities have what you need to make the most of your time in the Akron area.
X Factors
Welcome letters & press assistance
Welcome signage & hotel staff lapel buttons
Printed visitor information
Tour/off-site activity development/coordination
Concierge programs (personal & digital)
What activities await our group in Greater Akron?
When you bring your sports group to Greater Akron you'll notice a small-town feel mixed with the benefits of big-city entertainment. The city has plenty to offer for everyone from nature lovers to foodies, so you can maximize your free time and make memories to last long after you return home.
Athletes need to stay powered, and what better way than to experience the local cuisine of Summit County? No need to worry about a food shortage here – there are hundreds of eateries to satisfy even the pickiest eaters. For unique experiences that will surely make memories on your trip, check out the car-side service at Swenson's Drive-in or satisfy your sweet tooth at Chill Ice Cream.
We already know sports is a hot topic among your group, so why not spend your downtime watching some of the local Akron athletes at their best? The Akron RubberDucks at Canal Park, The University of Akron Zips sports teams and Akron Racers at Firestone Stadium all will leave you cheering and provide that extra bit of off-the-field inspiration.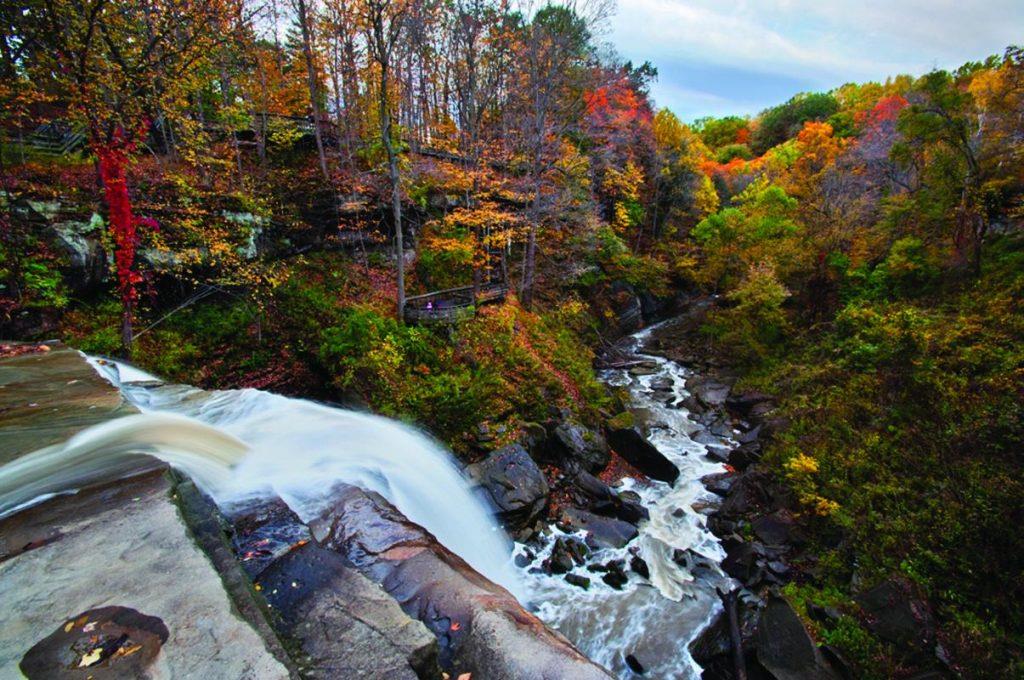 Feel like getting up close with Mother Nature? You'll be happy to know that Cuyahoga Valley National Park is just north of the city, and it's one of the top 12 most visited in the U.S. (and Ohio's only National Park). Enjoy hiking, biking, running, or simply relaxing in the peaceful and lush landscape. And of course within the city limits there are plenty of opportunities to unwind in any of the 13 metro parks that dot the area.
So you've made incredible memories in the stadium or on the court, have sampled some of the best cuisine that Akron has to offer, and found time to unwind outdoors. But what trip would be complete without a dose of culture? Akron has a vibrant art scene and in both theater and music. Check out the eclectic collection at the Akron Art Museum or catch a performance by the Akron Symphony Orchestra. Other don't misses, include: Akron Zoo, Stan Hywet Hall & Gardens, Hale Farm & Village, and the Cuyahoga Valley Scenic Railroad. New for 2017! Summit Brew Path (summitbrewpath.com).
How do I get my sports group to Akron?
Ohio has a multitude of large cities, giving your group plenty of options when planning a trip to Akron. Whether you prefer to fly or take the scenic route, check out these options to make you visit hassle-free:
By Car: I-76, I-77 and Ohio Turnpike
By Air: Akron-Canton Airport is just 15 miles south of the city.
Summary
Article Name
Akron is a heavy hitter in the world of sports
Description
Your athletes know the value of a strong work ethic and what it takes to succeed. So why not bring them to an area that is famous for just that? In Greater Akron you'll experience the best of innovation and industry while feeling the warmth of Midwestern hospitality at every turn.