Sports event sponsorship is a big deal for businesses. For some, it's a way to get their products directly into the hands of their target user base. For others, it's about increasing visibility of their brand. Still, there are some who use it as a way to give back to the local community.
For your sports governing organization, it's about drumming up revenue to balance out the costs of running those events. According to Sponsorship.com, estimates put sports sponsorship revenue at around $17.05 billion in 2018.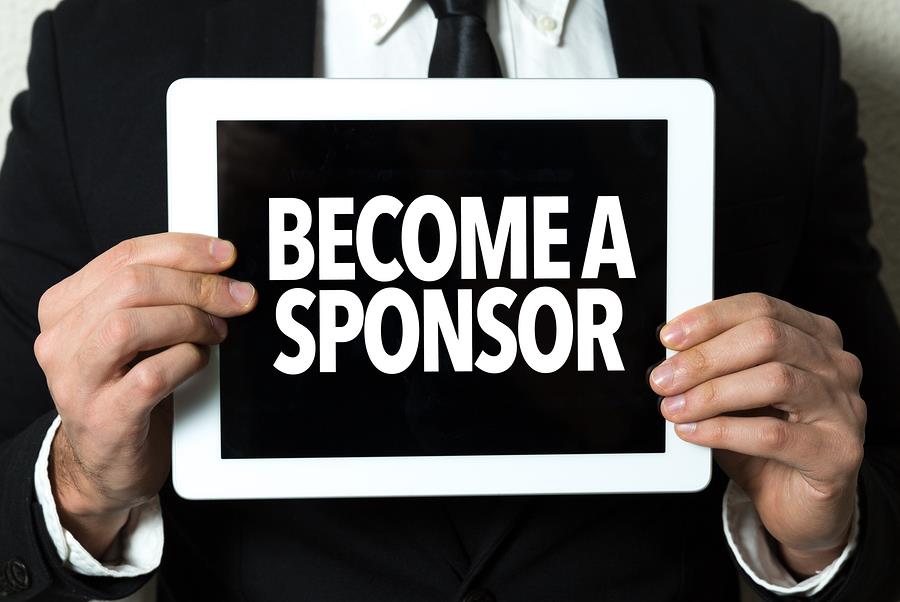 Keep in mind, however, that just because your event has a well-publicized sponsorship program, that doesn't mean every corporation you approach (or that has been involved in it) will want to support your next event. In fact, 58 percent of surveyed businesses are currently looking to get out of a sponsorship.
Corporations have to be very careful about how they handle their advertising spend. The wrong sponsorship opportunity could lead to a lot of wasted spend, which makes this a decision that most businesses will heavily scrutinize before signing on the dotted line.
With 68 percent of companies currently exploring new opportunities, it's up to you to make your sponsorship program the most attractive it can be.
The following guide will break down why many sponsors get involved with sporting events and, consequently, provide you with some guidance for developing your own program.
What Do Sponsors Look for in Sports Sponsorships?
Sponsorships might be what fuel your sporting event, but, to your sponsors, they're a new marketing opportunity. As such, companies need to ensure that any money put into it will result in a positive return on investment.
It doesn't matter if you're appealing to sponsors for:
Money
Uniforms
Equipment
Refreshments
Travel-related costs
Or something else
Your sponsors want to leverage this partnership to build brand awareness, increase publicity, boost sales, improve customer loyalty and differentiate from the competition.
Studies have demonstrated a connection between the goodwill of a sporting event with the sponsoring corporation's employee loyalty. In an article published by Human Resource Management, pride in one's company directly correlates to its sponsorship of the Olympics. It wasn't just the super recognizable name of the sporting event that led to the increase in pride either. It was its ties to community and peaceful efforts that led employees to view their company in a more positive light.
Curious to know what you can do to drive up the value of your sponsorships and get more quality companies to sponsor your sporting events? Statistics collected by IEG in 2018 will shed some light on this:
Most Valuable Sponsor Perks
Much of what sponsors want nowadays extends beyond just getting a logo printed on uniforms. Due to the ever-increasing rise of digital, the most valuable sponsorships are ones that utilize a multi-channel approach. These are the most valuable sponsorship perks as indicated by survey respondents:
55 percent want category exclusivity
42 percent want digital, mobile, and social media advertising
38 percent would like tickets and hospitality for entertaining purposes
32 percent want to be featured on on-site signage
19 percent would like access to the sports governing body's audience data
Russell Athletic continues to serve as the official uniform provider for Little League Baseball, even though it's pivoted in recent years away from uniform sponsorships. However, its 30-plus-year relationship with Little League Baseball has proven to be a worthwhile investment for the company.
Clif Bar & Company offers its well-publicized goody bag program to sports organizations seeking sponsorships from the company. Within the program, they hope to get their brand in front of "community-minded, human-powered, athletic and/or socially responsible and sustainably minded events for all kinds of people all over the nation."
For sporting events that get accepted into the goody bag program, Clif Bar & Company lends its logo for promotion across all channels: on-site, digital, merchandise and more.
Most Common Objectives for Sponsors
These are the most common objectives corporations want a sponsorship to help them attain:
50 percent want to boost brand visibility
46 percent want to increase customer loyalty
33 percent want to entertain clients or prospects with sporting event tickets
30 percent want to reach more prospects and, in turn, increase trials and sales
29 percent want to demonstrate their company's commitment to community and social responsibility
26 percent hope to sell their products or services to the sports organization
DICK'S Sporting Goods is an example of a company that targets sponsorship opportunities within local communities.
According to the DICK'S Sporting Goods Community page: "DICK'S Sporting Goods Community Program proudly supports leagues, teams, athletes, and outdoor enthusiasts through thousands of youth sports and outdoor recreation organizations in communities surrounding our stores."
Most Popular Sponsorship Channels
These are the channels that are in highest demand by sponsors:
98 percent would like social media promotions
79 percent want a press release
79 percent are interested in hospitality benefits
77 percent want to leverage space on-site to provide an experience or sell goods at events
56 percent want traditional advertising
Buckeye Nutrition's partnership with the Equine Affaire is a good example.
While the event gets to take advantage of Buckeye's nutritional feed products for its horses, Buckeye gets two on-site opportunities in exchange. The first is a booth where staff can answer questions horse owners have. The second is an opportunity to present during a seminar on the connection between horse performance and nutrition. Nesquik has spoken openly about what types of platforms it's happy to leverage in its sponsorship of soccer and other sporting events around the U.S.
"On-site presence is a very important aspect of all our sponsorships and we leverage our local presence marketing ambassador teams to continuously build out the on-site presence with clubs…Social media and retail integration are also becoming more and more important components of our sponsorship activations."
Sponsors are Interested in Data, Too
It doesn't stop at the event gate. Sponsors want insight into your teams and fans.
50 percent want assistance measuring the ROI of their sponsorship campaign.
46 percent would like a fulfillment audit.
34 percent want to know what your audience thought of their brand's image.
31 percent would like your help developing related content.
Coca-Cola takes its cause-related sponsorships so seriously, it's worked with Demos to develop its own metrics for evaluating the impact its sponsorships have had both internally as well as externally.
What Will Your Sponsorships Offer?
As you can see, it's not just about billboards, uniforms, or running advertisements during live broadcasts anymore. Sponsors expect to get a valuable return on their investment, which means offering a trade-off that works just as well for you as it does for them. Now, take this info and run with it!
About the Author:
Brenda Barron is a writer from southern California. She enjoys
spending time with her family, doing yoga, knitting, and
completing random craft projects.