Going the Distance for Your Next Sports Event
While MetroWest is known around the world as the starting line for the Boston Marathon, it is also an optimal location for any sports team's next event.
Home to the Boston Marathon and more
Approximately 30,000 runners from around the globe descend upon the MetroWest in April on Patriots' Day to participate in the world's oldest annual marathon, the Boston Marathon. While it is arguably the most anticipated day of the year for the MetroWest, the area is also home to some of the best sports venues in the Northeast. With its various state-of-the-art complexes along with an abundance of cultural activities, breathtaking nature, exquisite shopping, dining and accommodation options, this Northeastern region is a perfect destination for sporting events of all kinds.
Lots to do when you're not competing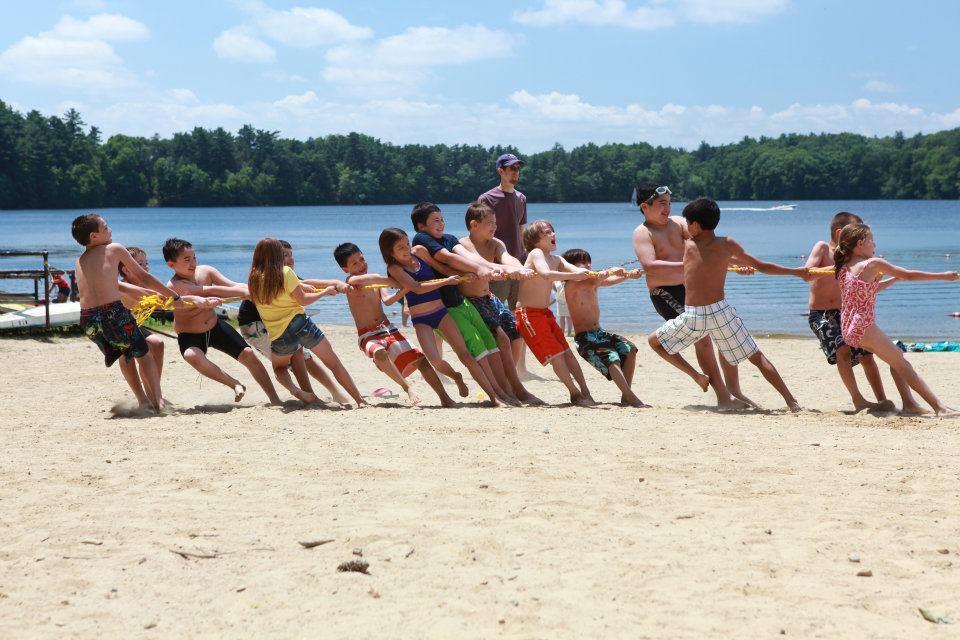 It is no surprise MetroWest is filled with numerous outdoor and recreational activities, including several walking, biking and horseback riding trails. Bay Circuit Trail, a 37-town trail extending through various regions of MetroWest, is a great way to spend the day while taking in some of the area's most scenic pathways. Six state parks offer horseback riding, boating, fishing, cross-country skiing and hiking. With over 7,000 pieces, International World Museum of World War II is home to the most comprehensive collection of original artifacts in the world during this era, making it an obligatory visit for any history buff. And after you work up a thirst during your competition, relax at any of the nine craft-breweries found in both bustling downtown and rural settings.
Let us connect you with MetroWest Visitors Bureau
---
X-Factors
The MetroWest region of Massachusetts is just 30 minutes west of Boston, with the amenities you'd expect so near a major city, but without the urban traffic and high price tag.
All towns in this region are criss-crossed with hiking, walking, and running trails that connect users to parks, athletic fields, restaurants, hotels, businesses, and shopping areas.
Our 19 picturesque, New England municipalities offer 41 brand hotels (over 6000 rooms), situated at the crossroads of major interstates:  the Massachusetts Turnpike (I-90) runs from Boston west through the Berkshires and New York, and the  I-495 whisks drivers to south to Providence or north to New Hampshire, both within one hour.
Cape Cod is an easy 90 minutes for athletes who'd like to fit in some time at a quintessential New England beach.
Besides the proximity to Boston and the convenient location, shopping is the draw for many MetroWest visitors.  From luxury brands not even found in Boston, to historical country stores and farmstands, MetroWest is a retail mecca.
Facilities
New England Sports Center
Sports: hockey
Located on 22.3 acres of suburban land, the two-story, 306,000-square-foot New England Sports Center in Marlborough contains eight full-sized ice skating rinks, 76 locker rooms, a hockey pro shop, ice skate sharpening, ice skate rentals, function rooms, a full service restaurant and a snack bar, making it the largest ice skating arena in the U.S. Host to the Haydenettes and home to the Skating Club of Boston, Minuteman Flames, Junior Bruins and Becker College hockey teams, there is no better place for hockey teams to host their next tournament.
New England Baseball Complex
Sports: baseball, softball
Home to the New England Ruffnecks, the 30-acre New England Baseball Complex in Northborough holds several conferences and tournaments throughout the year for both college-level and youth teams. With three different playing fields, dugouts and concessions, this fully equipped complex has everything you'll need when looking for that perfect tournament location. The NEBC offers cage rentals to Little League teams, individuals and travel teams and offers discounts to all teams participating in NEBC tournaments. The NEBC also has a number of partnered hotels and restaurants, providing teams discounted rates and availability.
Bowditch Athletic and Cultural Complex
Sports: tennis, basketball, track, baseball, football
Hosting multiple sporting events for three local high schools, two area colleges, various youth leagues and semi-professional teams located within MetroWest, Bowditch Athletic and Cultural Complex in Framingham consists of four tennis courts, two basketball courts, a baseball diamond with spectator seating, a six-lane track and the multi-use playing surface Bowditch Field. To support nighttime recreational and sporting activities, the field is lit by a multi-level lighting system and contains top quality natural turf. The complex's facilities include modern stands capable of accommodating 3,500-plus spectators.
Boston Badminton
Sports: badminton
Built to promote the growth of badminton in the Greater Boston area, Boston Badminton in Westborough offers teams a world class, eight-court facility, training program and several tournaments throughout the year. With a 32-plus-foot ceiling, Boston Badminton also provides Ultralux High Bay lighting with BlueMax lamps, locker rooms with a shower, heating, air-conditioning and 56 parking spaces. The facility even has a Robbins Bio-Channel Classic maple sports floor, the same premium anchored resilient sports floor that eight Ivy League universities use for competition.
Forekicks
Sports: Futsal, golf, soccer, lacrosse, field hockey, basketball, volleyball, flag football, Ultimate Frisbee, baseball, softball
With a 135,000-square-foot indoor sports megaplex, two outdoor lighted full-size synthetic grass fields and an eight-bay indoor golf driving range, this indoor and outdoor sports complex provides amenities for practically any sport imaginable. Forekicks in Marlborough offers state-of-the-art customer and player amenities with free wi-fi throughout the facility, an elevated spectators observation lounge, large screen televisions and private player showers and lockers. There are also full concessions and restaurant seating facilities, professional fitness training programs, a conference facility and training and meeting rooms. Forekicks hosts several tournaments throughout the year for golf, soccer, basketball, lacrosse, field hockey, baseball and softball, and coaches can rent out various facilities for player development during off-seasons.
TeamWorks
Sports: Futsal, soccer, field hockey, flag football, volleyball, basketball, Ultimate Frisbee, dodgeball, wiffleball, basketball
With youth and adult leagues in a variety of sports, TeamWorks in Northborough hosts indoor tournaments throughout the year, with certified, quality refereeing and timekeepers. TeamWorks' instructional youth programs introduce children to a number of sports, help in the development of young athletes and are held four times throughout the year. The facility also offers school vacation and summer camp programs to keep young athletes active and having fun.
Yawkey Sports Training Center
Sports: basketball, floor hockey, tennis, track and field, volleyball
As headquarters of Special Olympics Massachusetts, Yawkey Sports Training Center in Marlborough has a mission to provide year-round sports training and competition in a variety of Olympic-type sports for children and adults with intellectual disabilities. The 25,000-square-foot training center offers a full-sized gymnasium, two multi-purpose conference rooms, computer training facilities, video conferencing capabilities and a Hall of Fame wall showcasing generations of athletic accomplishment and volunteer efforts. Yawkey Sports Training Center hosts several events throughout the year, offering 24 different sports and holding more than 245 scheduled competitions throughout the year.
How to get to MetroWest
By Car: Sitting at the crossroads of major interstates, MetroWest can be reached by the Massachusetts Turnpike (I-90), running from Boston west through the Berkshires and New York. Those coming south from Providence, Rhode Island or north from New Hampshire can reach MetroWest within one hour by I-495.
By Air: Serving approximately 30 million passengers per year, Logan International Airport in East Boston is the 17th-busiest airport in the U.S., and the best way to reach MetroWest by air. Buses from the airport to Framingham in MetroWest run all day.
Summary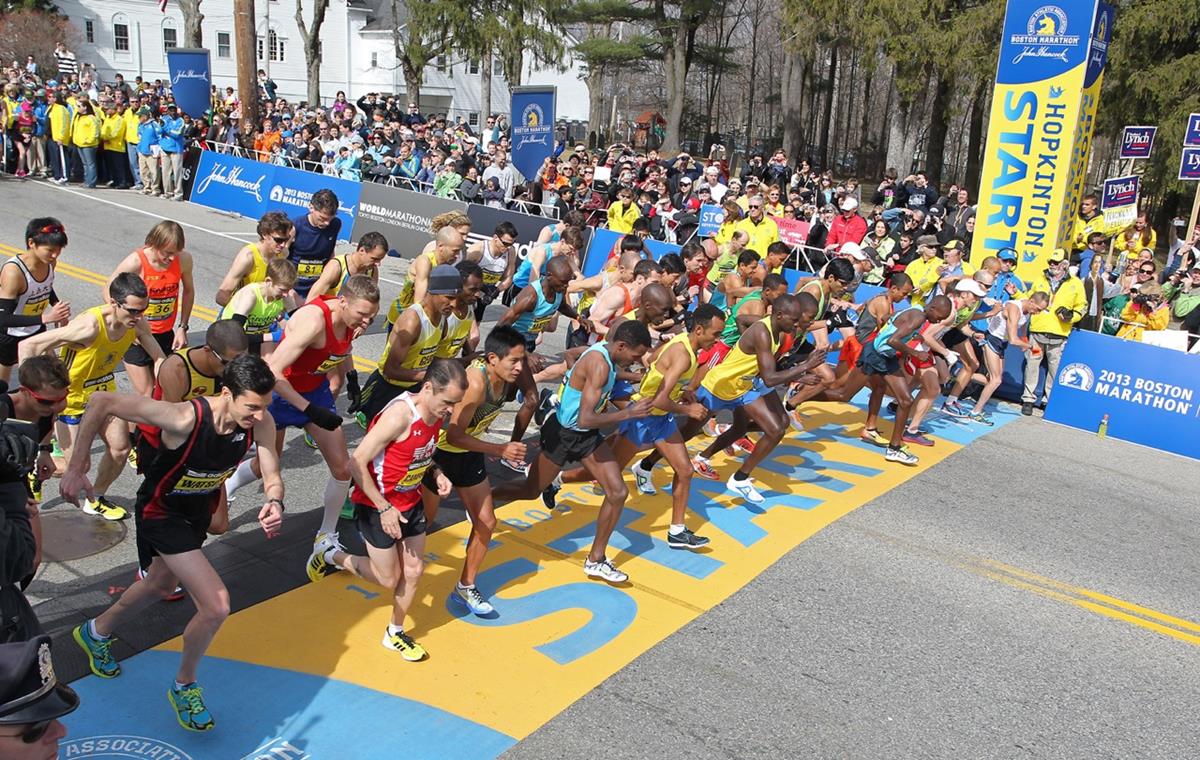 Article Name
Going the Distance for Your Next Sports Event
Description
While MetroWest is known around the world as the starting line for the Boston Marathon, it is also an optimal location for any sports team's next event.
Author