Greensboro: North Carolina's Finest
The city offers the perfect combination of sports and leisure, with premier athletic venues, top-notch museums and a big-time water park.
Greensboro is one of the Tar Heel State's finest cities, especially in terms of sports. With a plethora of premier complexes, an event planner is making a great choice by bringing a tournament to this town. Some of the best track and field meets take place at NC A&T State University, while the Greensboro Aquatic Center has hosted USA Swimming on numerous occasions. Meanwhile, Greensboro Coliseum Complex can be broken down into multiple facilities that each have unique, tantalizing features. The variety of sports that are played, combined with nice weather and a very accessible location, makes this city on the Eastern Seaboard all the more attractive.
Notable Recent/Upcoming Events
NCAA Div. III Men's/Women's Soccer Championships  (Nov. 30 – Dec 1, 2018)
USA Swimming Winter National Championships (Nov 28 –  Dec 1, 2018)
USA Swimming Speedo Winter Junior Championships  (Dec 5-8, 2018)
USA Gymnastics AT&T American Cup / Nastia Liukin Cup (March 1 – 2 , 2019)
NCAA Div. I Women's Basketball Regional (March 29 – April 1, 2019)
YMCA Short Course National Swimming Championship  (April 1-5, 2019)
AAU Jr. Olympic Games (July 24 – Aug 3, 2019)
Wyndham Championship (PGA Tour) (Aug 1 – 4, 2019)
CVB/Sports Commissions Services Offered
Volunteer Staff
PR/Media Assistance
Signage
Site Visits
Transportation Assistance
Lodging Services
Grant Programs
Welcome Bags/Gifts
Itinerary Development
Event Planning Assistance
Click on tab to see more information about a specific facility
Greensboro Aquatic Center
This 79,423-square-foot, state-of-the-art facility features leading-edge concepts in aquatic design. The GAC brings together all major aquatic sports—competitive swimming, diving, water polo, synchronized—in one venue. It features three bodies of water—a competition pool, warm-up pool and diving well. The GAC hosts high school and collegiate events, USA Swimming events, Master's swimming USA Synchro and USA Water Polo events as well as myriad local, regional, national and international competitions. The GAC also serves local citizens through its diverse programs, including therapeutic rehabilitation and "Learn to Swim" classes. The venue has quickly emerged as one of the top aquatic facilities in the nation. An addition of a fourth pool has begun and is expected to be completed by early 2019
Sports: Swimming, diving, water polo, synchronized swimming
Bryan Park Soccer Complex
Originally built in 1990, Bryan Park Soccer Complex has 18 Bermuda grass fields and two artificial turf fields, nine of which are lighted. The facility has hosted countless successful events. After current renovations are completed, the soccer complex will have 21 fields—19 Bermuda grass and two artificial turf—which allows for non-stop sports action regardless of weather. It will also boast nine lighted fields in addition to the McPherson Stadium complex, which features a fieldhouse, press box, concessions and seating for 3,000. In addition, the complex will offer a covered roof, high-speed, fiber-optic data communications, a Subway restaurant and two additional concession stands.
Sports: Soccer
Irwin Belk Track at NC A&T State University
This IAAF-certified track is composed of a Mondo Super X Olympic-style surface. The 23,000-seat complex features eight 48" running lanes, dual-direction runways for long jump, triple jump and pole vault, multi-directional high jump and brushed concrete shot and discus circles.
Sports: Track and field
Greensboro Coliseum
Greensboro Coliseum is the largest indoor public assembly facility in the Piedmont Triad and surrounding region. The arena can seat up to 22,000 but maintains a round-house curtaining system that can automatically reduce the arena seating capacity to as low as 4,500 for a general session. The Coliseum has seven dressing rooms, backstage function space and a 298-seat theater for intimate gatherings or press conferences. It regularly hosts concerts, college basketball contests, conventions, motorsports and touring family shows. The arena floor and concourse are also compatible for exhibit space.
Sports: Basketball, volleyball, wrestling gymnastics
Spencer Love Tennis Center
One of the busiest tennis venues in North Carolina, Spencer Love Tennis Center is getting a major upgrade in several phases. Phase I, which has just been completed, houses 13 clay courts. Phase II will increase the number of courts (from 13 to 18), renovate the existing tennis building, add a shade structure to the north end of the tennis building and convert the tournament court to quick-start courts. A possible Phase III is also under consideration.
Sports: Tennis
Things to do in Greensboro
Greensboro is a historical city, and between games visitors will have intriguing opportunities to learn. Greensboro Science Center offers a great package—it contains an aquarium, a museum, zoo and SKYWILD, an animal inspired adventure ropes course. Though it is undergoing renovations now, it should be even better when fully completed in 2020. The International Civil Rights Center and Museum, located in the heart of Greensboro, is great for all ages. Its fascinating exhibits will teach children and adults about racial injustice and the ways in which blacks fought to be recognized. Wet 'n Wild Emerald Pointe will give people of all ages a chance to splash and swim in one of North Carolina's top water parks. Spread over 40 acres, Emerald Pointe is the 12th-largest water park in the United States.
Planner Perspective
A heartfelt thank-you to Henri Fourrier and our primary contact Brian Ambuehl at the Greensboro CVB office for seeing the incredible value in youth sports. From the very beginning, their insight and service have been a guiding force in NC AAU consistently growing our event base in the Gate City.
NC Amateur Athletic Union: Sean Kilmartin (Governor)
How to Get to Greensboro
By Car: I-85, I-40 and I-73/74 are three major interstates that converge in Greensboro, making travel by car simple. The city is also just a five-hour drive from both Atlanta and Washington, D.C.
By Air: Piedmont Triad International Airport services all major airlines without the long lines of larger airports.
Contact Information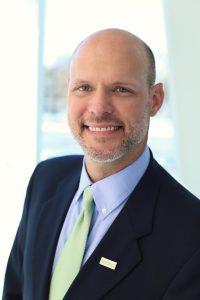 Company Name: Greensboro Convention & Visitors Bureau
Sports Sales Manager: Brian Ambuehl & Dennis Edwards
Title: Sports Sales Manager
Telephone: 800-344-2282
Summary
Article Name
Greensboro: North Carolina's Finest
Description
The city offers the perfect combination of sports and leisure, with premier athletic venues, top-notch museums and a big-time water park.