With destinations consistently upping their game to meet the demands of the sports planning world, it's clear that Portland, Texas has truly stepped up to the plate. In 2017, this coastal city saw the grand opening of two major sports complexes that, within the year, hosted major events in both softball and baseball. And this is only the beginning of what is sure to be a thriving sports scene that will attract events from both near and far. Don't forget the climate – warm weather year around make Portland an ideal destination for events, particularly during the winter months when other destinations may be too cold. So what are you waiting for? Read on to learn more about what Portland has to offer in the way of nationally-acclaimed venues, fun adventures, and a dedicated team of staff ready to help make your event a success.
Notable Recent/Upcoming Events
USSSA World Series at Municipal Park (July 12-18)
DFW Fastpitch- Texas A&M Kingsville South Texas Championship at Municipal Park & Sports Complex (July 27-29)
USSSA Baseball State Tournament at Municipal Park (May 26-27)
USA Baseball's South Texas Region Team Identification Series (NTIS) at Municipal Park (May 10 & July 3)
CVB/Sports Commissions Services Offered
PR/Media Assistance
Site Visits
Lodging Services
Grant Programs
Welcome Bags/Gifts
Itinerary Development
Event Planning Assistance
Click on tab to see more information about a specific facility
Municipal Park
Opened in 2017, this baseball complex has already hosted its fair share of impressive events, including the 2018 USSSA World Series, the USSSA Baseball State Tournament, the DFW Fastpitch-Texas A&M Kingsville/South Texas Championship, and the USA Baseball South Texas Region Team Identification Series (NTIS). The park has been a great asset to the community since its grand debut, and was designed with both athletes and spectators in mind. The park has a total of five baseball fields, along with a basketball court, track, playground, splash pad, and shade structures that are perfect for congregating on those hot Texas days.
Sports: Baseball, softball, basketball
Portland Sports Complex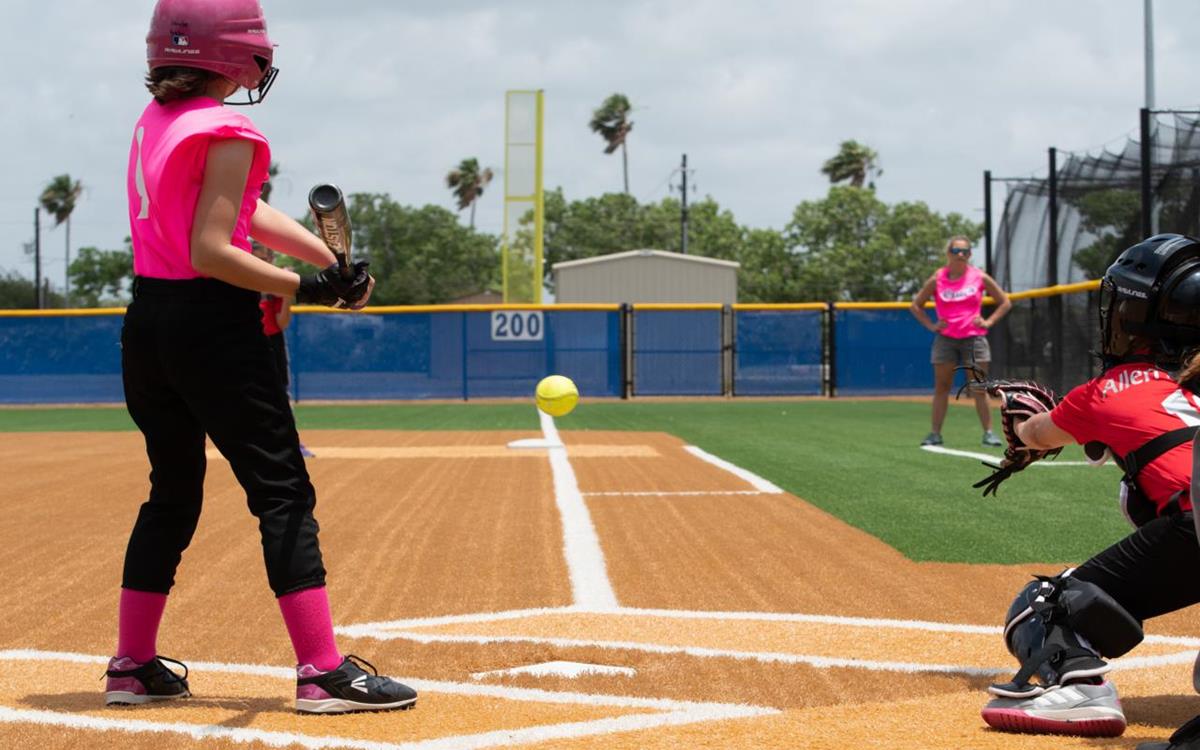 Another recent addition to the Portland community, Portland Sports Complex has provided a second great venue option for sports planners looking to bring their event to the region. As a co-host of the 2018 DFW Fastpitch-Texas A&M Kingsville/South Texas Championship, the complex made a name for itself in the sports world less than a year after opening. On site you will find four softball fields, a youth football/soccer field, turf field and picnic area. Like its counterpart the Municipal Park, the complex is outfitted with a playground, splash pad, and shade structures that make it the ideal layout for hosting an event. Both players and fans will love the impeccable facilities and the amenities that go along with them.
Sports: Baseball, football, softball, soccer
Things to do in Portland
The weather in Portland is nice all year around, so you can get outside, explore the area, and enjoy the best of what the region has to offer no matter what time of year you're planning an event. Some of the state's most impressive beaches and natural areas are just a short drive away, so you'll have plenty to do right at your fingertips!
Learn & Explore
The largest aquarium in the great state of Texas is just 10 minutes from Portland! The Texas State Aquarium has it all – a dolphin bay, a stingray lagoon, a shark touch pool, an otter creek, and so much more! In fact, this list only scratches the surface of all that there is to see and do at this fascinating, educational aquarium with a mission "to engage people with animals, inspire appreciation for our seas, and support wildlife conservation."
Just next door is the dock site of the USS Lexington, a WWII aircraft carrier and naval museum where visitors can explore historic aircraft, test their skill in the flight simulator, prepare for takeoff at the virtual battle stations, feel the power of flight in the MEGA Theater, and more! It's the perfect way to learn more about our nation's history in a fun, interactive setting!
Get Outside 
The gorgeous Padre Island National Seashore is a haven for wildlife, and offers beaches with stunning views and warm sands. Just south of Corpus Christi, the park separates the Gulf of Mexico from the Laguna Madre, which is a hypersaline lagoon. Inside the park are 70 miles of protected coastline and land that is great for getting a glimpse of some local wildlife. If you're visiting from mid-June through August, don't miss a chance to view the sea turtle hatchling releases, which are open to the public in the early mornings on Malaquite Beach. Visitors can also camp, canoe and kayak in the park, offering even more ways to explore this rich natural habitat.
Another local spot to enjoy the outdoors is right at Portland's edge—Indian Point Pier & Sunset Lake. At the lake, you can boat, bird watch, kayak, swim, and hike throughout this unique saltwater wetland. Fisherman will love casting a line off the pier, which is also home to many species of migrating waterfowl.
Make a Splash 
Looking for the perfect place to have some fun and share laughs with everyone in your group? Why not celebrate a successful event with a trip to the seasonal Hurricane Alley Waterpark, located just 10 minutes away in Corpus Christi. The park features 3-story and 6-story water slides, a lazy river, a 12,000-square-foot wave pool, a stand-up surf simulator, kids areas, cabana rentals, and more. You can easily spend the entire day here, and whether you're a thrill seeker or just seeking some relaxation, there is something for everyone.
Planner Perspective
With two new sports venues in play, Portland is making a splash in youth sports tournaments in Texas. Recently named the "Project of the Year" by the National Synthetic Turf Council, Portland's all-artificial-turf fields are some of the best facilities and amenities offered in the state. Combine that with weather that's great year-round, first-rate hotels located only minutes from the facilities, and lots to do both hear and near—and Portland is proving to be a winning ticket for every sport and every game.
City of Portland
How to Get to Portland
By car: Portland is 10 minutes from Corpus Christi across the Nueces Bay Causeway, just over 2 hours from San Antonio along I-37, and about 3 hours from Houston along US-59. This is a great region to explore by car, so no matter which direction you're traveling from, Portland can accommodate your travel plans. 
By plane: Just 20 minutes southwest of Portland is Corpus Christi International Airport, which offers direct flights to and from both Dallas/Fort Worth (DFW) and Houston. This is a great option for those traveling regionally from these cities, or those traveling from further afield who can use DFA and Houston as points of connection.
Contact Information
Company Name: City of Portland
Sports Sales Manager: Mona Gandy
Title: Marketing Director
Telephone: 361-777-4651