Race to the Finish Line in Cabarrus County, North Carolina
Known for its action on the speedways and historic NASCAR presence, Cabarrus County has taken this fame and made a name for itself as a premier destination for sporting events and tournaments.
Cabarrus County is famous for its high-energy racing scene, but you don't have to be a motorsports enthusiast to take advantage of all that this scenic region has to offer. Why not choose a destination for your next sports event or tournament in a place where you can make memories on and off the field? In Cabarrus County you'll have no trouble packing an itinerary to the brim, one that includes top-notch sporting events at incredible venues with the allure of a tourist-friendly region welcoming visitors with open arms.
Looking for variety? Cabarrus County has you covered
You may be only 25 miles from the city of Charlotte, but Cabarrus County offers the charm of a small town, with plenty of attractions to go with it. Concord is one of the quaint towns at the heart of the county, so take some time to explore historic Union Street. Here you'll find specialty shops, restaurants, museums, and plenty of art, which makes it a great place to unwind. Racing plays a huge role in the region's identity, and if you're interested in learning more, head on in to the Sam Bass Gallery in Concord. As NASCAR's first officially licensed artist, Bass has been documenting NASCAR images for more than 30 years and this gallery has more than 300 illustrations and prints on display.
Interested in learning more? Head over to neighboring Kannapolis and follow The Dale Trail to learn more about one of NASCAR's greatest legends – Dale Earnhardt. Wind through his hometown to see the community's tribute to the late racer. While in Kannapolis pay a visit to the North Carolina Music Hall of Fame and celebrate the unique sounds of the state's musical heritage. Did you know that Roberta Flack, James Taylor, Andy Griffith and Randy Travis all have ties to North Carolina?
For the adventurous types looking to get out of town, head south to the Reed Gold Mine in Midland – the only underground gold mine in the state that is open to the public. It was here that the first discovery of gold in the United States was made in 1799. And by a 12-year-old boy, no less! His discovery began an interesting period in American history that you can delve deeper into in Midland. Or how about experiencing some adrenaline-pumping thrills at the popular Great Wolf Lodge in Concord. This hotel-resort offers guests the chance to stay in themed rooms and take advantage of the numerous water rides, pools, arcades and restaurants. It can be the perfect spot to host a large group and a fun way to unwind.
---
X Factors
Preplanning for sports venues, supply firms, catering/dining
Site visits
Volunteer recruitment
Vendor referrals
Welcome bags
Destination information
Planner Perspective
We very much enjoy our events in Concord much in part to our great relationship with the CCCVB and FCCA. We will definitely be bringing events back to the area in the future. Danielle Kijowski is great! Having played soccer for the area, she understands the planning and impact of our events!
– Colby Morton, NC Youth Soccer Association
It was a pleasure working with Danielle. She was very professional, friendly, and helpful for our event. Look forward to working together in the future.
– Cori Boyle, Team First Soccer Academy
Danielle was wonderful to work with throughout the process!
– Kate Fitzpatrick, Tough Mudder
Great Facilities Draw Tournaments to Cabarrus County
Cabarrus Arena & Events Center
Sports: Multipurpose event space
This venue is a one-stop shop for a countless list of event needs, and hosts a growing list of conventions, concerts, tradeshows and of course, sporting events. Inside you'll find 2,300 fixed seats, additional seating for up to 6,000 and seven VIP suites seating up to 12 people each. With 150,000+ square feet of temperature-controlled event space, there is certainly something for everyone here, with service staff accustomed to working with sports groups and happy to meet your needs.
Frank Liske Park
Sports: Outdoor activities, tennis, soccer, softball
Frank Liske Park, a premier outdoor facility covering 230 acres, is a public park that includes a 10-acre lake for fishing and paddle boating, miniature golf, softball and soccer fields, six tennis courts and plenty of fitness trails. The park is ideal for sports groups needing plenty of outdoor space or who are looking for a practice center. Throw in the beauty of surrounding Cabarrus County and you can't go wrong!
Carolina Courts
Sports: Basketball, volleyball, fitness
This venue regularly hosts camps, leagues, training classes and games. Athletes will be treated to high-quality facilities in this massive 47,000-square-foot building. Part of the community since 2011, Carolina Courts has quickly become known as a top choice for sports groups.
The Club at Irish Creek
Sports: Golf
Playing golf at Irish Creek is a real treat for any golfer – pro or amateur. Known as one of the most challenging in the region, it offers one of the most unique and interesting layouts you'll find. As you approach hole, 11 Kannapolis Lake comes into view, and the entire course is marked by an abundance of natural beauty. The new practice facility includes a putting green, chipping green, practice traps and target greens on the driving range. Overall the Club at Irish Creek makes for an ideal outing for golf group trips.
USGA: 72.9/131
Yardage: 6847
Charlotte Motor Speedway (Dirt Track, zMax Dragway, Super Speedway)
Sports: Motorsports
Cabarrus County is "Where Racing Lives," so it's no question that this destination is unrivaled for motorsports. At the Charlotte Motor Speedway in Concord, major NASCAR events are held in May and October on the 1.5-mile superspeedway, but that's not all! Throughout the year fans fill the 140,000-seat facility for numerous other events, as well as three of the country's largest car shows. Another hit is the Dirt Track at Charlotte Motor Speedway. This state-of-the-art facility opened in 2000 and seats 14,500 people. It features a four-tenths-mile red clay oval and its special events feature late model stock cars, sprint cars and car-crushing monster trucks. Last but not least, the zMAX Dragway, once called the "Bellagio of Drag Strips," hosts NHRA events, including the annual NHRA Carolinas Nationals.
CMC-Northeast Stadium
Sports: Baseball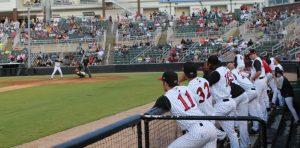 CMC-Northeast Stadium is home to the Kannapolis Intimidators, the Class A affiliate of the Chicago White Sox minor league system. The stadium seats 4,700 and is known for high-energy entertainment in the heart of Cabarrus County. It's a great venue to pass a summer evening and is equipped with several luxury suites as well as box seats. The stadium celebrates its 20th birthday this year.
Rocky River Golf Club
Sports: Golf
Rocky River Golf Club is a course designed by renowned architect Dan Maples, who is credited with creating some of the Carolina's top courses. Not only that, but Rocky River is the only municipally owned golf course to be rated in the North Carolina Top 100, and one of only six public courses in the state to make the top 100. The clubhouse offers a beautiful view and has hosted many events both large and small. From golf tournaments to weddings and parties, they are ready to meet your needs and accommodate your group in style.
USGA: 73.5/137
Yardage: 6970
WW Flowe Park
Sports: Volleyball, baseball, softball, trails
Looking for an outdoor location to suit your group's needs? WW Flowe Park has an abundance of athletic courts, trails and picnic areas. The park is an excellent venue to practice and stay loose before your next big event.
How do I get to Cabarrus County?
You don't have to go far from big-city life to find yourself in scenic Cabarrus County. Just 25 miles outside of the central hub of Charlotte, the county is easy to access by car, train, or air. Just choose your preferred method of travel and you're on your way.
By Car: Interstate 85 offers easy access to Cabarrus County and along this corridor you'll find plenty of hotels and restaurants. I-77 is just 15 miles to the west, I-40 about 30 minutes to the north.
By Train: You'll find an Amtrak station conveniently located in Kannapolis.
By Air: Allegiant Air serves Concord Regional Airport, connecting you and your group directly to Cabarrus County.
Summary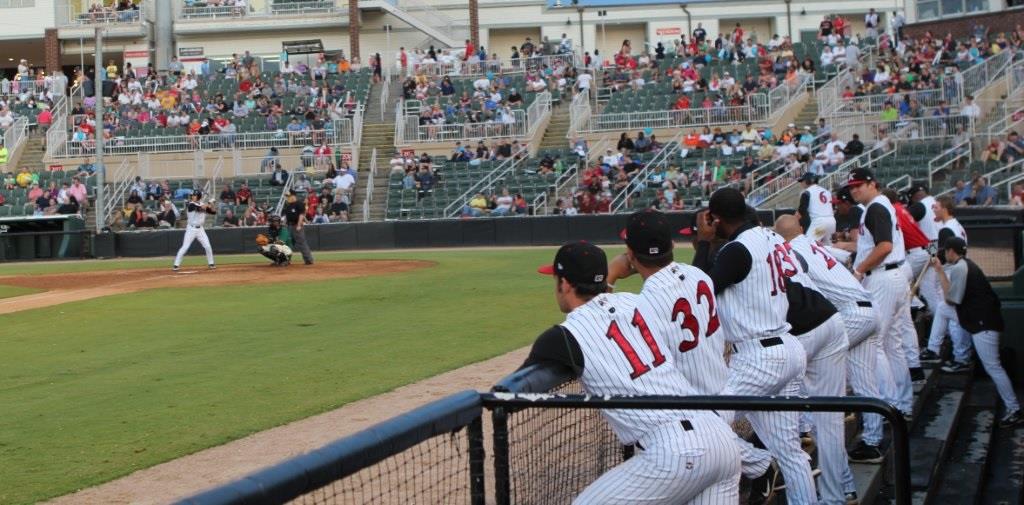 Article Name
Race to the Finish Line in Cabarrus County, North Carolina
Description
Known for its action on the speedways and historic NASCAR presence, Cabarrus County has taken this fame and made a name for itself as a premier destination for sporting events and tournaments.