Hosting a tournament along the tranquil Southern shores of Myrtle Beach alleviates many stresses. For one, you will almost always be exposed to beautiful weather, an essential component whether you're playing or exploring. Convenient location is another important factor you can expect, since you will book at venues that are situated near a slew of eye-opening attractions. Third, you'll work with an expert sports team that will make you feel as if you are on vacation while working hard to create a tournament that will exceed your expectations.
Planners will look forward to comprehensive assistance when it comes to booking facilities, lodging and recreational activities. Getting around is made easy by each facility's proximity to first-rate hotels and popular group-friendly attractions. In addition, you won't want to miss a moment out on Myrtle Beach's world-class white sand beaches. Spend an afternoon out on the water or checking out the city's theme parks, shopping centers and museums. Evening brings amazing opportunities to dine out on the town and stroll along the boardwalk. Crowned as one of South Carolina's top destinations, Myrtle Beach will bring you everything you need and more when it comes to organizing an indoor or outdoor tournament.
Notable Recent/Upcoming Events
ESPN Events-The Myrtle Beach Invitational at HTC Center at Coastal Carolina University (November 15, 16 and 18)
TopGun Sports National Showcase at Grand Park Athletic Complex (August 17-19)
Beach Ball Classic at MB Convention Center (December 26-30)
CVB/Sports Commissions Services Offered
PR/Media Assistance
Signage
Site Visits
Transportation Assistance
Lodging Services
Grant Programs
Welcome Bags/Gifts
Itinerary Development
Event Planning Assistance
Click on tab to see more information about a specific facility
Myrtle Beach Sports Center
Indoor sports thrive at the Myrtle Beach Sports Center, a $12.4 million complex that features indoor court space totaling 100,000 square-feet. Volleyball teams will have access to 16 courts. These surfaces can also be converted into badminton courts, while basketball games take place in eight courts of their own. The center offers seating for up to 2,000 spectators. When the game is done or even in-between games, venture into the entertainment center, equipped with a video wall covered in screens for gamers to enjoy, and the retail shops. Get energized with goodies from the center's cafe.
Sports: Badminton, basketball, volleyball
Myrtle Beach Convention Center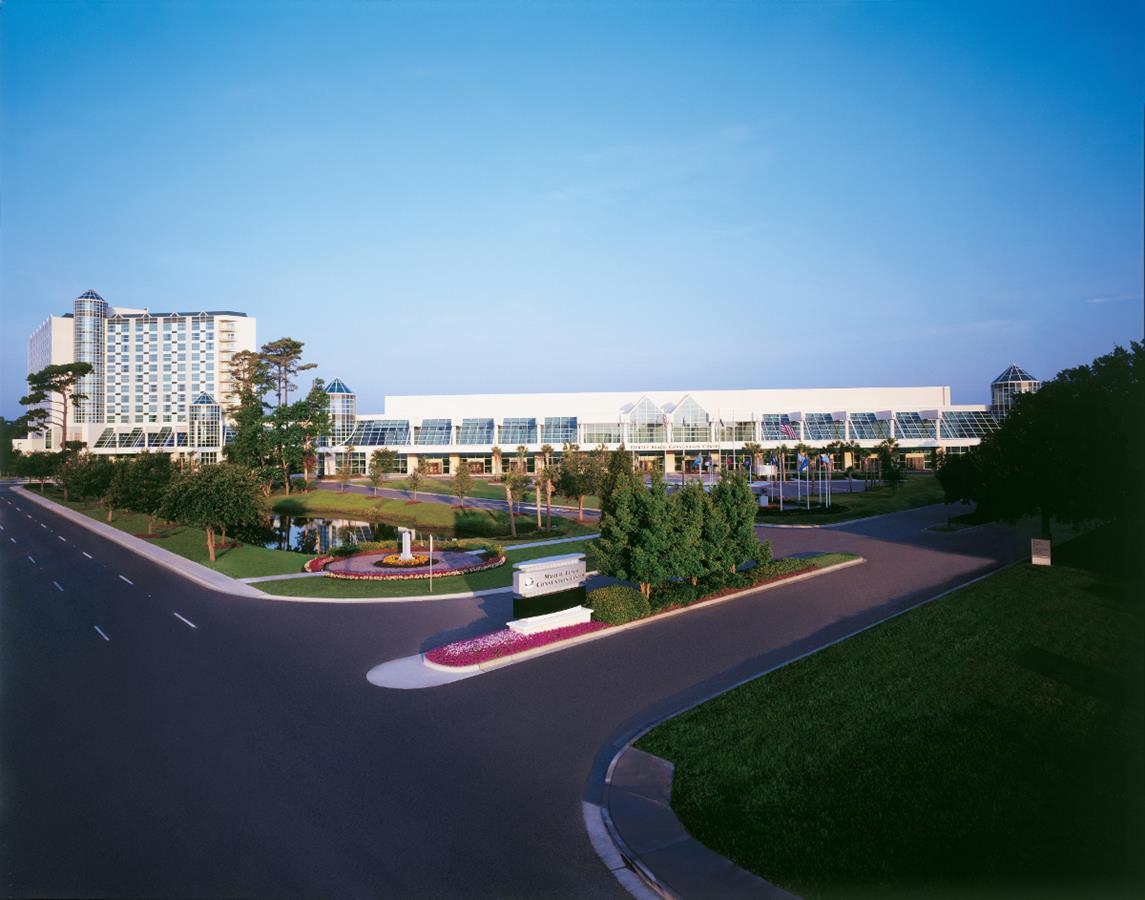 Covering 250,000 square-feet, the Myrtle Beach Convention Center provides easily convertible space for sports and trade shows. Located in the Myrtle Beach Convention and Entertainment District, the center houses a 30,000-square-foot outdoor dance and cheer complex. When you're not looking to host a tournament, then utilize the venue for trade shows and national meetings. The center's highly qualified team will reconfigure the floor spaces to accommodate as many booths as possible. The venue is within walking distance of Broadway at the Beach, one of the area's premier shopping and entertainment destinations.
Sports: Cheer, dance
Grand Park Athletic Complex
Myrtle Beach's Grand Park Complex boasts fields with surfaces that can accommodate any outdoor sport. Namely, the complex holds seven multi-sport baseball fields, each of which are equipped with lighting and can be transformed for football and lacrosse games. A six-tunnel batting cage accompanies these fields. Three more full-size fields for youth lacrosse and soccer games sport artificial grass surfaces. The complex additionally has two convertible baseball fields with natural grass. Concessions stands and restrooms surround each area, and on-site parking is available. Other attractions such as the Crabtree Memorial, a roller hockey rink and The Market Common neighbor the facility.
Sports: Baseball, football, lacrosse, soccer, softball
Doug Shaw Memorial Stadium
Just having undergone a major $5.4 million renovation two years ago, the Doug Shaw Memorial Stadium is where the Myrtle Beach High School Seahawks play. Teams from all over will want to test their endurance on the FieldTurf infield for soccer, lacrosse and football and NCAA-approved track. The eight-lane track comprises weather-proof artificial surface with the ability to catch replays on a Daktronics video board. Both the field and track host games all year-round, so planners will want to book early for a chance at greatness. The stadium holds up to 4,500 guests.
Sports: Football, lacrosse, soccer, track and field
Ashley Booth Field
Located next to the Ned Donkle Field Complex and the Doug Shaw Memorial stadium, Ashley Booth Field accommodates all the same sports except track and field. This field was renovated in 2013 to add more space and feature new lining for each sport, plus lighting, a scoreboard and press box. Enjoy smaller games at this stadium with 300 seats. Concessions stands are available. The center is situated in a family-friendly area that is also home to Pepper Geddings Recreation Center and Myrtle Beach High School.
Sports: Football, lacrosse, soccer
Myrtle Beach Recreation Centers (Pepper Geddings, Canal Street and Crabtree Memorial Gymnasium)
Teams will have a blast at the Pepper Geddings, Canal Street and Crabtree Memorial Gymnasiums. Known as Myrtle Beach's top recreational centers, each venue has its own perks. The Pepper Geddings Facility provides a six-lane, 25-yard lap pool with diving boards and Colorado Timing system. The gym also provides two full-size courts, training equipment, a shallow pool and cardio room. Canal Street offers a full-size gym, indoor pool and weight room. Amenities that provide a comfy experience include a small kitchen and meeting rooms for businesses. Kids will love exercising their creativity on two playgrounds and an arts and crafts room. Crabtree has several racquetball courts, as well as one full-size basketball court. This center places emphasis on physical exercise with two fitness centers, a cardio center and weight room. All three locations provide restrooms and parking.
Sports: Basketball, swimming
Ned Donkle Field Complex
Neighboring the Doug Shaw Memorial Stadium is the Ned Donkle Field Complex. This natural turf field features five youth fields and two fields for adult-level games. These fields are offset by batting cages and four press boxes. Each field as a different size, so planners should request whichever one suits their tournament needs. They should also book early, as this field plays host to games all-year round. Seven restroom stops and a parking lot are on-site.
Sports: Basketball, softball
North Myrtle Beach Park & Sports Complex
The North Myrtle Beach Park & Sports Complex houses diverse playing space for outdoor athletes. To start, baseball and softball athletes will have access to four fields with a 225-foot fence and accompanied by a dirt infield. Eight full-size fields with natural grass are available for lacrosse and soccer. Four of these fields are lit at night. College and adult softball games take place on fields that also have dirt infields, but with a 330-380-foot fence. Games are called from an official's room. A full-service concession stand sees many guests each year.
Sports: Baseball, lacrosse, soccer, softball
Things to do in Myrtle Beach
Myrtle presents several different ways for your team members to enjoy themselves. One of the more notable and obvious natural attractions is the city's boardwalk and promenade, which offers Instagram-worthy views of the beach. That said, you can even enjoy the waters indoors at Myrtle Beach Waves. Here, you can choose from more than 30 water slides and learn how to go tube sliding or flow riding (basically, belly flopping) on water. Small children will have their own zones equipped with shallow pools and three open body slides. Visit the Family Kingdom Amusement Park for more adventures on 38 roller coasters. Choose from coasters that will take you on twisty turns or (safely) on exhilarating free falls from 100 feet up in the air. You can also whizz around on bumper or go-karts.
Get back outside for a Segway tour around Myrtle Beach's preserved Air Force base, harboring planes dating back to the 1940s. The Hopsewee Plantation provides another in-depth look at history, but this time through British ancestry. Tour the spacious plantation home and taste English tea, all while learning about the early settlements. You'll feel like royalty at Medieval Times, where you can enjoy a large family-dinner all while observing traditional jousting and sword-fighting games from knights in shining armor. Ripley's Museums are a popular option for those who enjoy learning about shocking facts through exhibitions, books and cartoons. This time around, the museums will be celebrating its 100th year anniversary. Pick up some fashionable finds at the Coastal Grand Mall. This large shopping outlet features stores from nearly every letter of the alphabet, plus American, Italian and Mexican dining options.
Planner Perspective
Myrtle Beach is such an easy sell to my travel teams that play in our events. The city sells itself! With miles of sandy beach, tons of attractions and plenty of hotels that accommodate any budget, teams simply love coming to play in our tournaments. Parents use our events as a vacation while getting a chance to watch their child play in a national championship. The city facilities are top-notch as well. I highly recommend Myrtle Beach, SC to any event organizer as not only will you not find better amenities and a better location in the country, but more importantly your teams will thank you for hosting your event there and come back year after year.
National Travel Basketball Association: John Whitley
When you look at all the customer loyalty and return business we get with our Summer Nationals baseball tournament, you'll understand how enthused we are to be partners with the City of Myrtle Beach. The event is entering its 13th year, and we also run a successful softball tournament in Myrtle Beach – this success and momentum is all thanks to the supportive relationships we have with city officials, facilities, hotels, restaurants and more. Triple Crown aims to place its high-profile events in places where families can enjoy not just the sport, but also the surrounding area when players are away from the field. Myrtle Beach sets the standard as a "destination" setting, and the proof is in having more than 20 states represented at Summer Nationals year after year. Triple Crown feels respected and appreciated by the Myrtle Beach community, and we look forward to many more years of working side by side.
Triple Crown: John Casale
How to Get to Myrtle Beach
By Car: Planners and their teams can drive to Myrtle Beach along either Highways 51, 73 or 501, which can also be accessed from within the city. Jacksonville, Florida; Atlanta and Savannah, Georgia; Virginia Beach, Virginia; and Charlotte, North Carolina are all situated less than eight hours away from Myrtle Beach.
By Air: Visitors from farther cities can fly into Myrtle Beach International Airport, which is seven minutes from central Myrtle Beach.
Contact Information
Company Name: Myrtle Beach Area CVB
Sports Sales Manager: Jonathan Paris
Title: Executive Director
Telephone: 843-916-7264