With a stunning landscape ranging from the Appalachian Mountains to Atlantic Ocean beaches, it's no wonder sports planners want to take their teams to North Carolina. In Wilmington and its surrounding area, visitors flock to indulge in the state's most accessible coastal destination with a vibrant riverfront, the National Register Historic District and three colorful island beaches.
If you're wondering how the area is holding up after the recent storms, you'll be happy to know the city and beaches you love have made a comeback. They're open for business, and ready for competitors and spectators to come back, too.
Beyond the area's scenic beauty lies an abundance of first-class sports facilities that have all the amenities sports planners and teams could need or want. From Cape Fear Regional Soccer Complex to Althea Gibson Tennis Complex at Empie Park featuring a total of 19 tennis courts, sports planners need not look any further than Wilmington for their next sports event.
With endless outdoor activities, top-notch recreation facilities, plenty of local accommodations, beaches, nearby attractions and numerous locally-owned restaurants and pubs (more than 40 in the River District alone), Wilmington is a unique gem for sports planners.
Notable Recent/Upcoming Events
IRONMAN 70.3 North Carolina (Citywide)
Dixie Softball NC State Tournament (Cape Fear Optimist Park)
USA Wrestling Southeast Championships (Wilmington Convention Center)
USTA NC Junior Team Tennis Championships
NCTA Southern Combo Double (Althea Gibson plus others)
CVB Services Offered
Volunteer Staff
PR/Media Assistance
Signage
Site Visits
Transportation Assistance
Lodging Services
Grant Programs
Welcome Bags/Gifts
Itinerary Development
Event Planning Assistance
Click on tab to see more information about a specific facility
Cape Fear Regional Soccer Complex
Seven full-size soccer fields make Cape Fear Regional Soccer Complex Wilmington's leading soccer facility. Built for challenge and classic soccer leagues, adult leagues and other tournaments, Cape Fear is also capable of hosting lacrosse and cross-country races and meets.
Sports: Soccer, cross-country, lacrosse
Althea Gibson Tennis Complex at Empie Park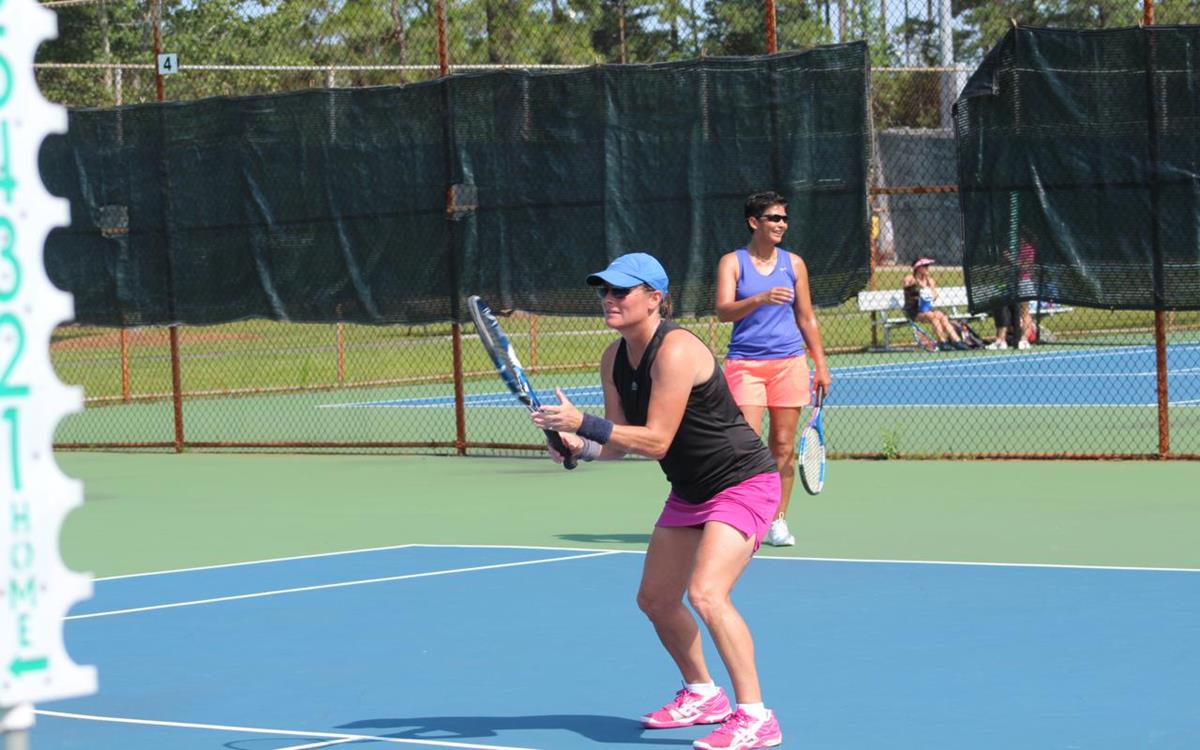 Althea Gibson Tennis Complex at Empie Park honors this legendary South Carolina athlete, boasting 19 lighted tennis courts and a 1,500-square-foot clubhouse with a lounge, meeting room and snack counter. All courts are open to the public and free of charge, making this world-class sports facility an ideal location for planners on a budget. Teams and players can play a match, get lessons or practice at this state-of-the-art tennis complex.
Sports: Tennis
Legion Sports Complex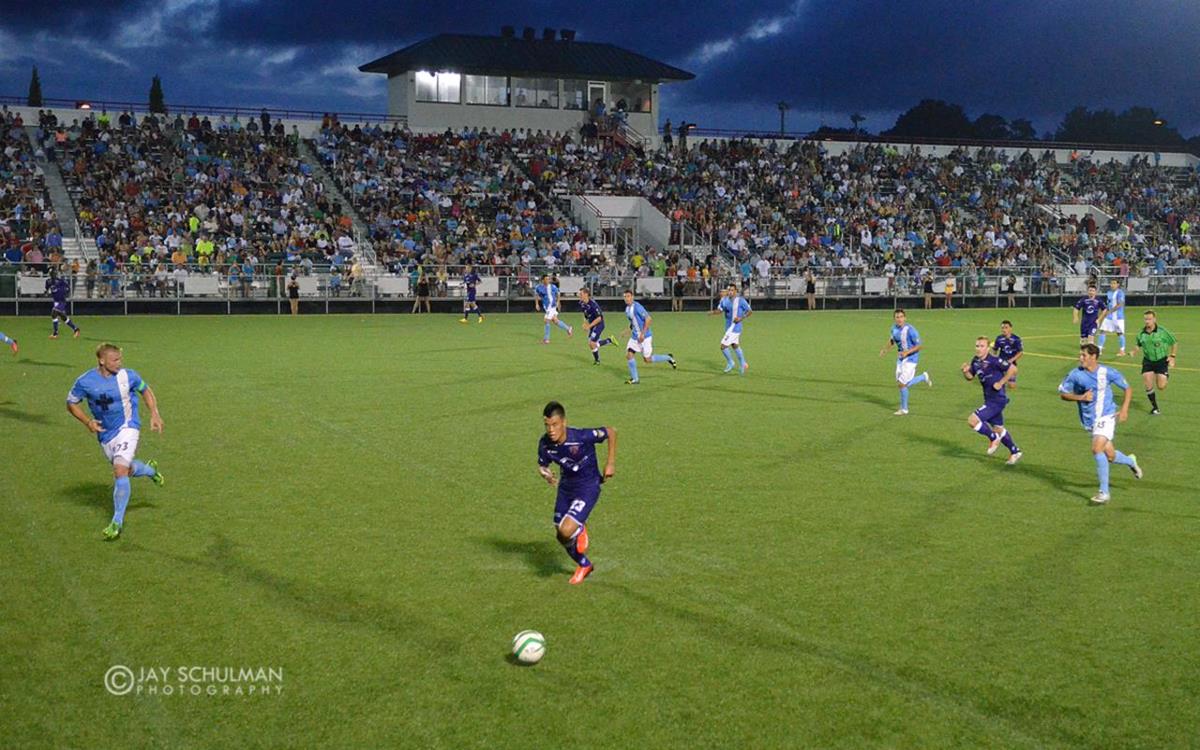 Without a doubt one of North Carolina's most diverse and athletically-flexible sports facilities, Legion Sports Complex is home to several playing fields, including Jurgenson-Gabriel Field, Legion Back Field, Buck Hardee Baseball Field and Robert Shipp Pool. Other than these fields, the complex features four lighted tennis courts, seating for 6,000 spectators plus 40 handicapped seats, four acres of paved parking and fully-equipped concessions in the grandstand. Jurgenson-Gabriel Field is an ideal location for exhibitions, performances, athletic events and other activities.
Sports: Tennis, baseball, lacrosse, soccer, swimming
Olsen Park
Five lighted softball and baseball fields, restrooms, concession stands and a picnic shelter make Olsen Park one of Wilmington's top sports facilities. An ideal location for large-scale tournaments in a plethora of athletic events, Olsen Park also features ample parking, a volleyball court and Miracle Field, a special rubberized turf playing surface enabling individuals with mobility issues to participate in a variety of sports.
Sports: Baseball, softball, volleyball, football, lacrosse, basketball
Ogden Park
Arguably Wilmington's most equipped sports facility, Ogden Park features three lighted baseball fields, one youth football stadium with lights, one lighted softball field, three soccer and football fields with lights, nine lighted tennis courts and a full basketball court. On the grounds are a 10,000-square-foot concrete skate park, three shelters available for reservation, a paved trail along the park's pond and an off-road biking trail weaving through the woods. Further amenities and activities include a dog park, event space, an exercise station and playground.
Sports: Baseball, soccer, football, lacrosse, biking, running
Hugh MacRae Athletic Complex
Located just across College Road from Hugh MacRae Park, Hugh MacRae Athletic Complex features three full-size soccer fields, three softball fields, four baseball fields, four tennis courts, an equestrian center, several playgrounds and restrooms and six shelters. With ample seating available for games and tournaments, the athletic complex's operating hours are from 8 a.m. to sunset.
Sports: Soccer, football, lacrosse
Wilmington Ice House
A 30,000-square-foot NHL regulation size skating rink, Wilmington Ice House offers locals and visitors public skating opportunities, along with hockey tournaments and figure skating competitions. With an on-site pro shop and extensive management team, this hockey complex is willing to provide all the necessary information and details for planning a sports event. Wilmington Ice House is also home to the MDA Fire on Ice Hockey Tournament.
Sports: Hockey, figure skating
Things to do in Wilmington and the Beaches
A sports event held in Wilmington and its surrounding beaches wouldn't be complete without taking advantage of some of the area's outdoor adventures, family-friendly getaways and historically significant sites.
Across the river from downtown Wilmington, Battleship NORTH CAROLINA beckons visitors to walk her decks, luring guests to envision the daily life and intense battle undergone in the Pacific Theater during World War II. This historically rich activity was voted the No. 2 Best North Carolina Attraction in 10Best and USA Today's 2018 Reader's Choice Contest.
Named a top aquarium in the U.S. by Trip Advisor on several occasions, North Carolina Aquarium at Fort Fisher boasts more than 2,500 animal residents. Located on the southern tip of nearby Kure Beach, North Carolina Aquarium at Fort Fisher's favorite attractions include Luna, the aquarium's beloved albino alligator and Adventure Reef, an outdoor interactive play area for children. While in the area, be sure to also check out Fort Fisher State Historic Site and Museum, a prominent Confederate fort during the Civil War.
Jungle Rapids Family Fun Park is one of the region's top family-friendly adventures, featuring exhilarating waterslides, a lazy river, wave pool, laser tag, rock climbing and mini golf.
Surf's up at Wilmington's Island Beaches. Surf camps throughout the area allow players and their family members the chance to ride the waves at WB Surf Camp or Crystal South Surf Camp at Wrightsville Beach or Tony Silvagni Surf Camp at Carolina Beach.
Greenfield Lake Park & Gardens extends 250 acres and is overflowing with biking and walking trails. Families can take a leisurely stroll throughout the park or have an afternoon picnic.
Planner Perspective
The Swing into Spring Unified Doubles Tournament and Skills Clinic was held at Althea Gibson Tennis Complex at Empie Park on Saturday, Feb. 24, 2018.

When you start planning an event, you want all aspects of your event to be first class. Althea Gibson Tennis Complex is a first rate tennis facility. Their courts are well maintained, they have enough courts to hold a sizable event, and the staff at the Complex goes out of the way to help make our event successful.

Athletes and their families travel from across NC to participate in the tournament. When trying to find a host hotel, it takes a lot of work and time to contact the hotels in the area. This year, we contacted the CVB to help in our search for a hotel. Armed with the knowledge of our needs, the CVB contacted the hotels for us. They then put together a spreadsheet that contained info on all the hotels. We were able to quickly compare what each hotel had to offer and choose a hotel that matched our needs. The CVB can also help find fields and other types of facilities.

With top notch recreation facilities, plenty of local accommodations, beaches and nearby attractions, everything a sports event organizer needs can be found in Wilmington.
Abilities Tennis: Billie Fitzsimons
USA Wrestling has loved our relationship with the Wilmington and Beaches CVB! Our wrestlers, parents and fans are at "home" when they come to Carolina Beach. The welcoming, relaxed atmosphere is a great break from the stress of everyday events, and our participants look forward to Beach Nationals with great enthusiasm. We often hear about participants who were reluctant to come the first time, but vow to never miss another because they are "hooked" after their visit! It is not just a great event, but also a great community that helps create that "hooked" feeling, and we have seen our event grow every year as a result.
NCUSA Wrestling: Ed Duncan
How to Get to Wilmington and the Beaches
By Car: The major interstate highway leading to Wilmington and the beaches reachable by both East and West coasts is I-40. Other U.S. Highways intersecting the area are 17, 117, 421 and 74/76. The area is approximately a five-hour drive from major cities such as Charlotte, Charleston, Atlanta, Washington D.C. and Savannah.
By Air: Wilmington's nearest major airport is Wilmington International Airport (ILM), offering scheduled services to eight non-stop destinations, including New York, Washington DC, Atlanta, Charlotte, Philadelphia, Chicago, Dallas/Fort Worth.
Contact Information
Company Name: Wilmington and Beaches CVB
Sports Sales Manager: Robert Cox, CDME, CSEE
Title: Director of Sports Development
Telephone: 800-650-9064 x124