Top-level collegiate events are no stranger to South Carolina Sports Alliance members
On any given day during the school year, collegiate athletics are being played on South Carolina college and university campus fields and venues. The list of conference and national championship banners and trophies displayed at the Palmetto State colleges and universities is impressive.
However, when it comes time for conference and NCAA championships, that's when the members of the South Carolina Sports Alliance do their thing. Check out what's going on from the upstate to the coast.
Spartanburg
Through 2025, there are already 16 championship events scheduled. Carolina Cup (Golf): "This is a distinctly unique college tournament where not only will golfers play in the NCAA Division I scheduled event, but they will also have the opportunity to network with business executives and influencers," Robin English, tournament director, said. Conference Carolinas Cross Country: "We are excited to be able to bring our Cross-Country Championships to one of the elite facilities in the region," Conference Carolinas Commissioner Chris Colvin said. "We always appreciate the opportunity to collaborate with OneSpartanburg, Inc.," he continued. NCAA Cross Country: "We are thrilled to partner with OneSpartanburg, Inc. to bring this prestigious event to Spartanburg," said USC Upstate Director of Athletics Daniel Feig.
Greenville
Bon Secours Wellness Arena and Visit Greenville CVB know NCAA Division 1 Basketball. NCAA Women's Basketball Championship: The 2023 Championship regional rounds will move to a two-host format with eight teams competing in Greenville, March 24-27, 2023. 2022 March Madness: Greenville hosted the first two rounds of the 2022 NCAA Division I Men's Basketball tournament.
Anderson
NCAA Division II does it a little different, but it works. "Anderson University is a Division II university competing in the South Atlantic Conference. NCAA Division II operates their NCAA Regional Championship events differently than their Division I Championships in that a 'host' university, through a bid process, can host a particular NCAA Division II Regional based on their participation and ranking in the event," said Neil Paul, executive director, Visit Anderson. NCAA Division II Softball and Volleyball: In the past 12 months, Visit Anderson has assisted Anderson University in securing bids to host NCAA Division II Regionals to include Softball and Volleyball.
Florence
Hosting a college tennis championship April 21-23, 2023 at the Dr. Eddie Floyd Florence Tennis Center, a premier South Carolina facility is a natural. Conference Carolinas Men's and Women's Tennis Championship: "Conference Carolinas has worked with the Florence Area Sports Council for numerous Championships and they have gone above and beyond in every way possible," Chris Colvin, Conference Carolina commissioner stated.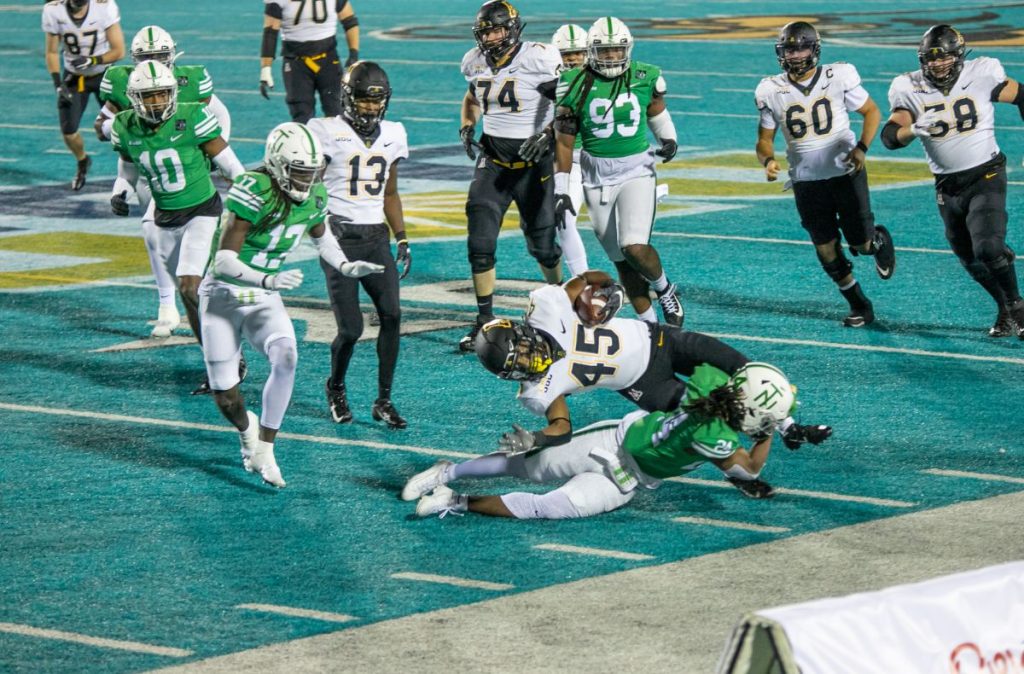 Myrtle Beach
With great facilities and a dedicated sports team to serve organizers it's easy to see why Myrtle Beach is a favorite. Myrtle Beach Invitational: An annual Division I early season basketball tournament held the week before Thanksgiving each year at Coastal Carolina University's HTC Arena. Myrtle Beach Bowl Game: Held each December at Coastal Carolina University's Brooks Stadium, the Myrtle Beach Bowl is owned and operated by ESPN Events and features teams from the Sun Belt, Conference USA and MAC Conferences. Myrtle Beach Spring Break Meets: Held each March, the City of Myrtle Beach host two collegiate Spring Break Track & Field meets each year.
Conference Carolinas Spring Championships: Held in April in 2023 and 2024, the Conference Carolinas Spring Championships will take place at Doug Shaw Memorial Stadium and Ashley Booth Field in the City of Myrtle Beach and feature the Men's & Women's Track & Field Championships and Men's and Women's Lacrosse Championships. Sun Belt Track & Field Championship: May 11-13, 2023 – Held at Doug Shaw Memorial Stadium with CCU As the host institution. NCAA Division III Men's & Women's Track & Field Championship: Held in late May 2024 at Doug Shaw Memorial Stadium. This will be the first NCAA National Championship event held in Myrtle Beach.
Georgetown
120 college and university teams compete on Winyah Bay. 2022 Strike King Bassmaster College Series National Championship presented by Bass Pro Shops. Coastal CarolinaUniversity bests 120 teams to win the championship.
---
By Dave Bodle
University of South Carolina Upstate and OneSpartanburg partner to host the NCAA Cross Country Championship. Photo courtesy of OneSpartanburg.