Al Kidd and Sports ETA are helping guide the sports industry through transformative times
Sports Planning Guide: Let's start by doing a SWOT analysis of Sports ETA and the sports tourism industry.
Al Kidd: From an organizational standpoint, we gained significant national relevance by becoming the leading sports information resource aggregator for events and tourism. That's a strength because as a small organization, we cannot live alone on primary research and data collection. As we became the national resource, that proved to be a giant advocacy tool. It's one of those unintended consequences but now that we became the source, we need to continually fill that.
Another one of the strengths is that the sports industry became the leading catalyst for the recovery. America is built on scoreboards and we don't scoreboard things but we have our role in the tourism ecosystem and that role really is to be a continuous catalyst to tourism and drive economic impact and community value. And that's what sports does continually.
The other thing that's a strength that occurred during that time is it gave markets a chance to refigure how they were going to stay competitive on the national landscape. So, there's been a whole genesis of state sports tourism funding mechanisms that have come out.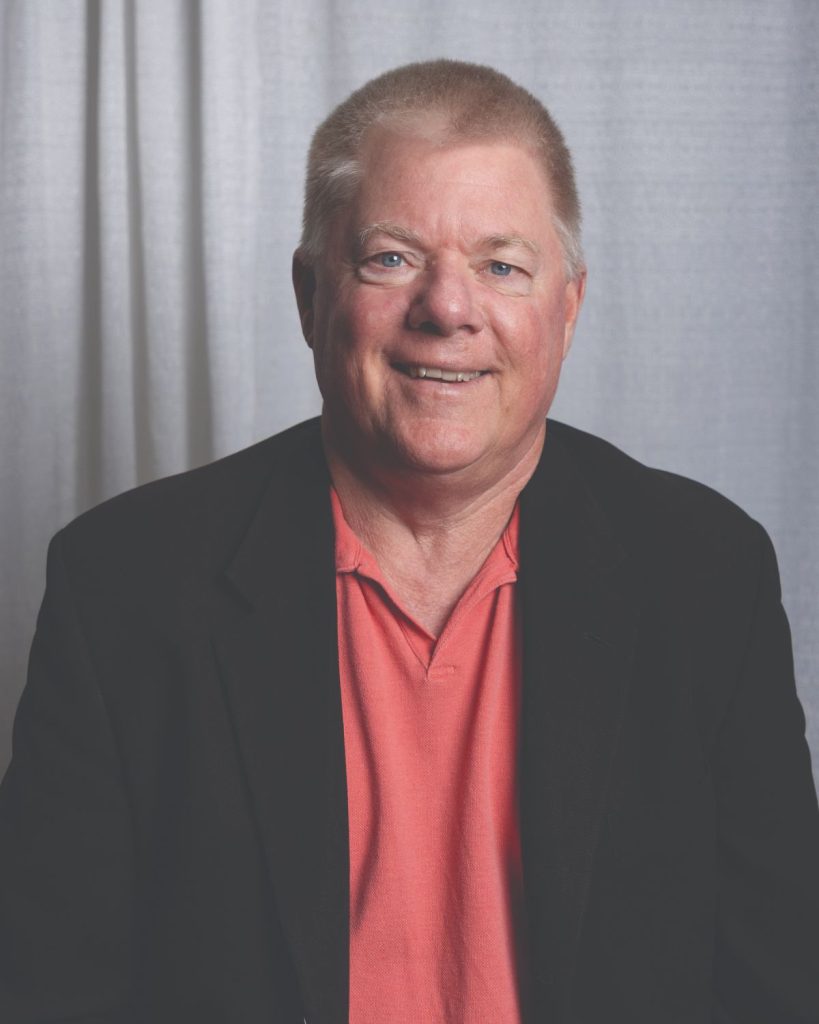 SPG: What about weaknesses in the industry?
AK: Generally speaking, one of the things that has handicapped DMOs around the United States is the uneven opening. Different states had different rules and different timeframes. So, uneven opening became a weakness for any kind of generalized forward motion, sustainable recovery. The chief source of funding for the majority markets were crushed. And by that, I mean hotel taxes. When your whole revenue stream goes to zero then you're crawling back up at 10, 20% at a time. Some places are not projected to get back to even until 2024.
We know that '23 is still going be another recovery year. People talk about how well sports is doing, well guess what? DMOs have a whole organization to fund. Sports get some of the money and even though maybe sports is delivering, other markets have not fully recovered.
Another weakness is that there's still a lot of jobs that need to be filled. Particularly in the hotel and restaurant sectors. The thing that economists weren't counting on was the significant increase in demands by workers.
SPG: Where are the opportunities?
AK: CARES and ARPA money was a welcome fuel in a lot of places. It created opportunities for communities to develop sports complexes. I talked to a number of destinations around the country that were able to use some of that money for staffing, recovery and marketing. But a number of them also looked at the facility side and spent some time and money trying to decide what to do.
Also was the value of data and data analysis in (sports tourism) which was born in the last year. We've got a number of reports that are high profile, high level, high value that we're going to be distributing out of our research department using some of the relationships we've established to collect and aggregate information. These are primarily aimed at helping destinations make better decisions.
SPG: What do you perceive as threats?
AK: Research by the Aspen Institute indicates there's been a significant decrease in youth sports re-entry after COVID. A number of kids that were 12 to 15 years old when COVID hit aren't re-entering sports. We are seeing deficit of young people participating in sports.
Another threat is that we have high inflation and gasoline prices. It's another headwind, everything costs so much more and maybe now future job security is less clear than it was six months ago.
SPG: You were very quick to switch to virtual events but as live events have returned, what position do they have in your future?
AK: I'm so proud of the team that we have because we didn't foresee COVID, but we foresaw opportunity for virtual events. We had a meeting in January of 2019 and we determined that we were going to add a schedule of virtual events that would be an added value to our symposium.
Then COVID hits and we had it pretty much ready to go. We wanted to be the first out in the market with a virtual event, and we crushed it. We were so excited to be first and we had so much success with that. When we got to the latter part of the year, we decided to do another one that wasn't so successful. We had great speakers. Nobody wanted that. They just wanted a business transaction to take place because they're looking for business.
So, last January we sat down and we did a survey of our members. We just didn't get traction. I'm disappointed. But on the other hand, what did come out of it was there's a certain segment of meetings that will take place virtually like committee meetings, board meetings, financial meetings and other small group meetings.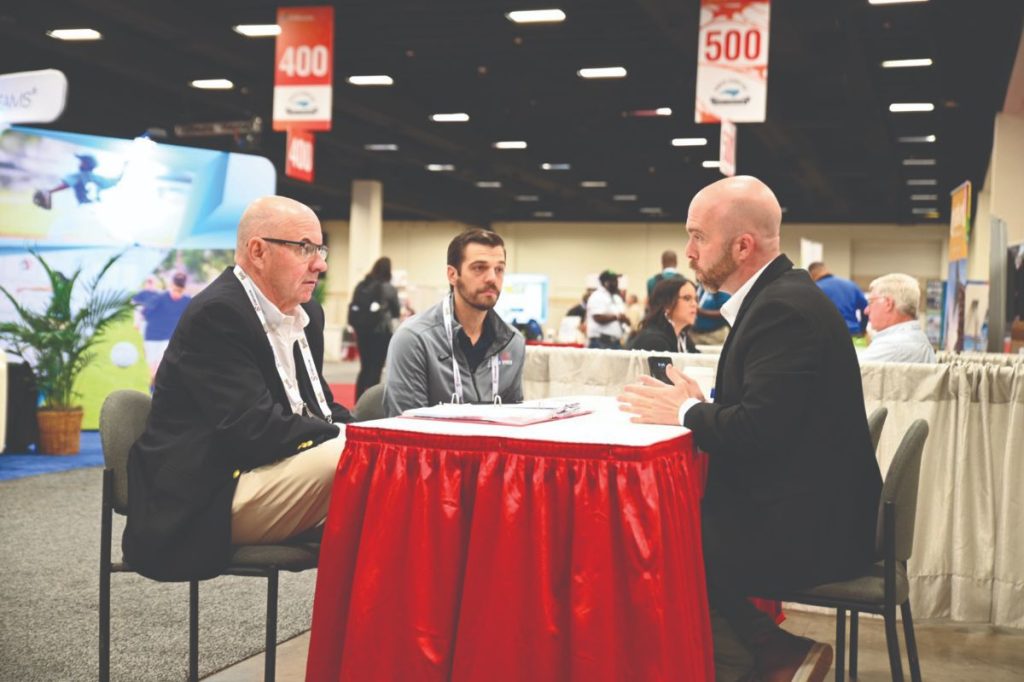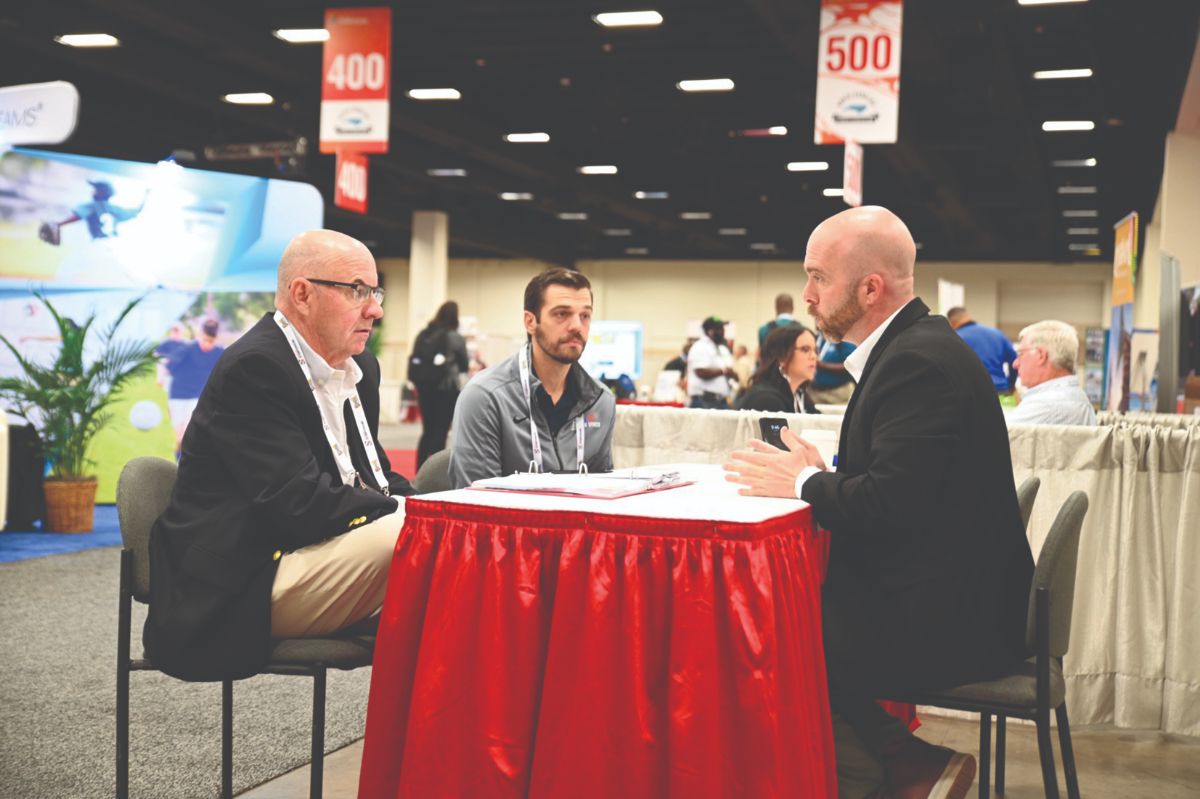 SPG: It seems like there's a new $20+ million sports facility being announced every week. Is development skewing towards specific types of facilities, and is all this development sustainable?
AK: Right now, I don't see any kind of saturation point. It's continuing to be vibrant marketplace in most places. Like any business it comes down to if you have good management. Are they good at marketing and bringing events? And just because a few may close doesn't mean that we've reached saturation point. Maybe they just don't have the right plan in place or don't have an idea how to get there.
Rectangular outdoor fields are probably the most economical to build. Baseball fields are bigger than softball fields, so softball generally yields more revenue, plus the games are shorter and they generally have more people attend their games than baseball.
The indoor buildings that can host multiple events like basketball, volleyball and pickleball, they have to be of a significant size to operate effectively. We've recently some indoor and outdoor tracks popping up. Those weren't on the radar a couple years ago. What seems to be filling up 24/7 are sheets of ice, whether it's for hockey or figure skating or open skating.
You're going see some new entrants into the facility management space. It's a hot topic right now. I talk to people out there who are interested in getting in to the space. So, we haven't hit the peak of that yet. I'm not predicting when the peak is coming, but it's still actively navigating a lot of fronts.
SPG: More CVBs have realized importance of sports tourism, but from an association standpoint ETA hasn't been the benefactor as membership is lower now than it was pre COVID. How do you capture interest from destinations that haven't participated in sports tourism previously?
AK: We have recovered most of that (deficiency) and though our relationship with DI (Destinations International) and a new relationship with MPI (Meeting Planners International) we're going to generate new interest and expand our revenue base by offering educational programming to their membership. Likewise, they're going provide their educational product at their member pricing to Sports ETA members. It's a cross fertilization of educational content and intelligence transfer as well as research and collaborative pricing for going to each other's events.
SPG: We see that you spread the distance between the facility summit and symposium in 2023, so instead of being an add-on to symposium, it's really a separate event. Who are you hoping to attract to that event?
AK: We have exclusive access to the 16,000-facility database that Play Easy has. That database is highly filterable so we're using it to fuel the expansion of our facility's intention, which is to be able to provide the value that we've brought to Sports ETA members, education, advocacy, resources and networking.
So, the facilities summit will be couple days before symposium, but it's going to be bolted together because we are building context around the symposium as the place to be for all the things that we do.
William Knox is heading up that effort for us and we're really excited. This work with facility database, that's exclusively Sports ETA through our relationship with Dr. Jennifer Stoll.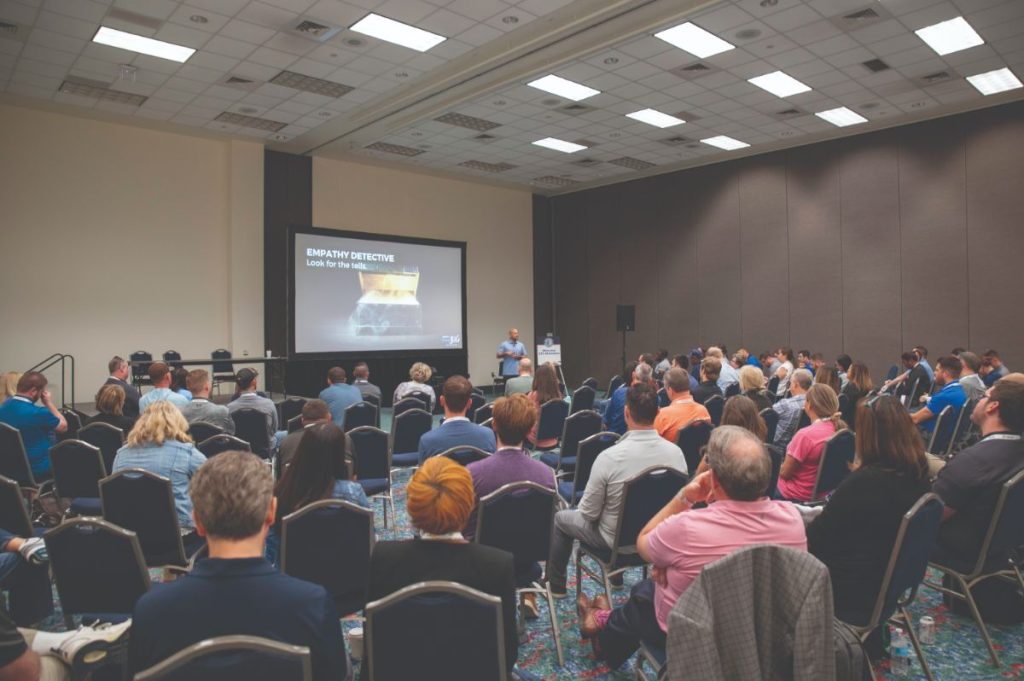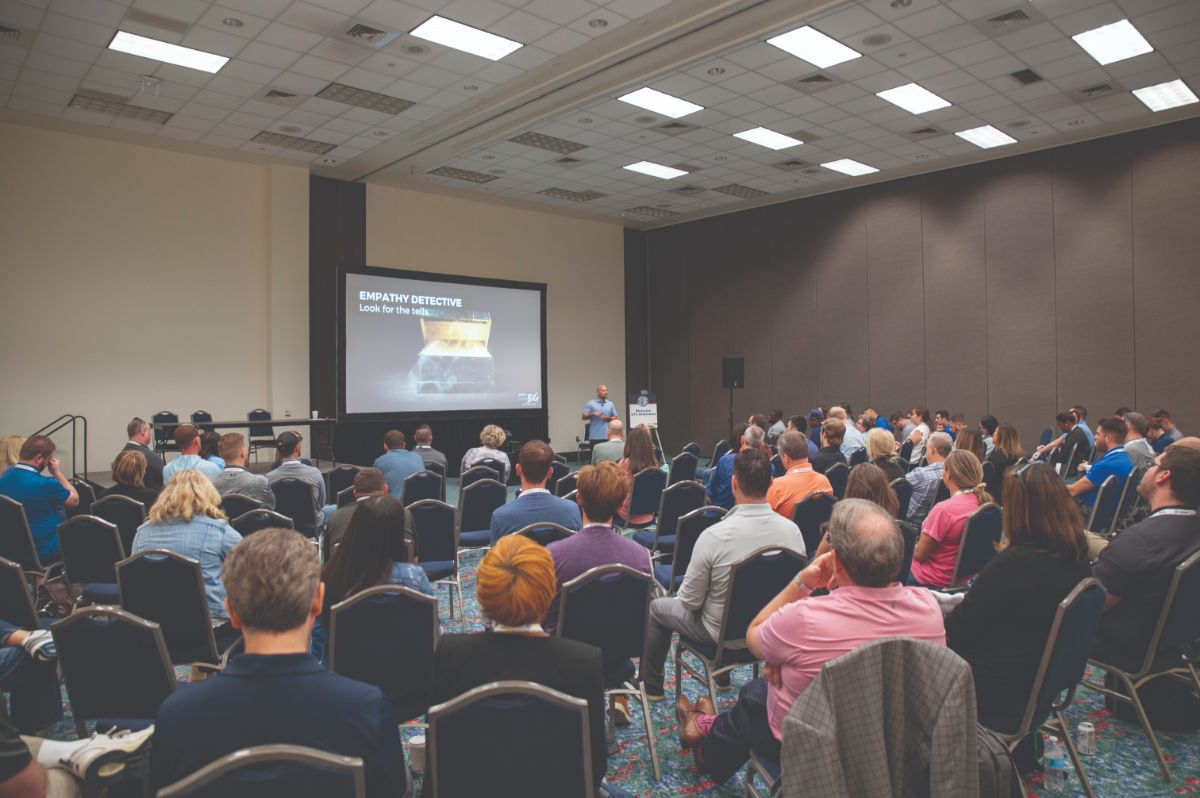 SPG: Do you foresee a day where a CVB attends with their facilities?
AK: On a limited basis, our facilities meeting has begun to do that. And that's really the intent because the type of things that facilities need are different now. We're not going to be like IAVM (International Association of Venue Managers), our niche is tourism so we're working with facilities around tourism topics and that means maximizing sponsorship and activation, services you need to provide for tourists and how they recruit events.
But we have a whole series of credentials that we're going to be producing that'll be independent to facilities, and they're going to be highly intellectually stimulating with subject matter experts. All focused around doing a better job running buildings and trying to utilize the building to accentuate the tourism side of business.
SPG: We've talked a fair amount about education. Can you wrap up with what we can expect going forward out of the Sports Tourism Learning Institute?
AK: We've got instructional design work with Dr. Stoll on developing bundled certification and educational packages and programming. We came out of the blocks and put a bunch of new stuff into the marketplace and now we're in the midst of adding content and programming and more courses around it that we can bundle around topical areas, much like a college. If you want to focus on marketing, you can go and take these bundles. If you want to focus on social, take these bundles. We're also looking at bundling around first, second, third year people coming into the space and eventually we're going to level up and have a master's level type program that's different than what we currently have.
---
Presentation and talk at Sports ETA Symposium. Photo courtesy of Sports ETA.