From pros to amateurs and youths, the sports world is evolving to implement better, more sustainable practices
Sports tourism is a multi-billion-dollar industry—according to the Sports Events & Tourism Association (Sports ETA), $91.8 billion to be exact—and with a lucrative and fast-growing model comes sets of challenges and trends. One topic in particular that fits the bill for both is sustainability in sport.
Sustainability in sport is directly related to climate change, which is a challenge all on its own as it becomes highly visible and felt throughout the world. This has prompted governments, companies and everyday people to take action to reduce carbon emissions and water waste, adapt product packaging to more biodegradable materials—the list of actions could go on and on. The question for the sports industry is a simple one: what can we do to help?
The solution is to devise a plan of action and set it in motion. Enter the Sports for Climate Action Framework. This defining moment to attempt to reduce sports' carbon footprint was presented at the 2018 United Nations Climate Change Conference (COP24) in Katowice, Poland. Its two main objectives are to achieve a clear trajectory for the global sports community to combat climate change, and to use sports as a unifier to drive climate awareness and action for all people.
As part of the Paris Agreement, Sports for Climate Action Framework is aiming to halve emissions by 2030 and to achieve net-zero by 2040. The International Olympic Committee (IOC) is among many organizations that initiated this plan of action and they have remained in a leadership role ever since. Revealed as a joint cooperation by the IOC and UN Climate Change, Sustainability Essentials: Sports for Climate Action is a guide available for use by sports federations, commissions and others to reduce emissions associated with travel, construction of venues, energy use and more.
Within the framework are five guiding principles which UN Climate Change aims will serve to mainstream climate action and outline actions that meet fundamental responsibilities in key areas. The five principles are to 1) Undertake systematic efforts to promote greater environmental responsibility; 2) Reduce overall climate impact; 3) Educate for climate action; 4) Promote sustainable and responsible consumption; 5) Advocate for climate action through communication.
"By incorporating [these] five principles into strategies, policies and procedures, and by vocalizing them to the sports community, organizations are upholding their basic responsibilities to people and planet, but also setting the stage for wider diffusion of the message and long-term success beyond the context of sport."
Since COP24, the number of participants in Sports for Climate Action Framework has grown to over 300. In September 2022, the International Weightlifting Federation (IWF) became the latest participant to join and will certainly not be the last as interest rapidly climbs.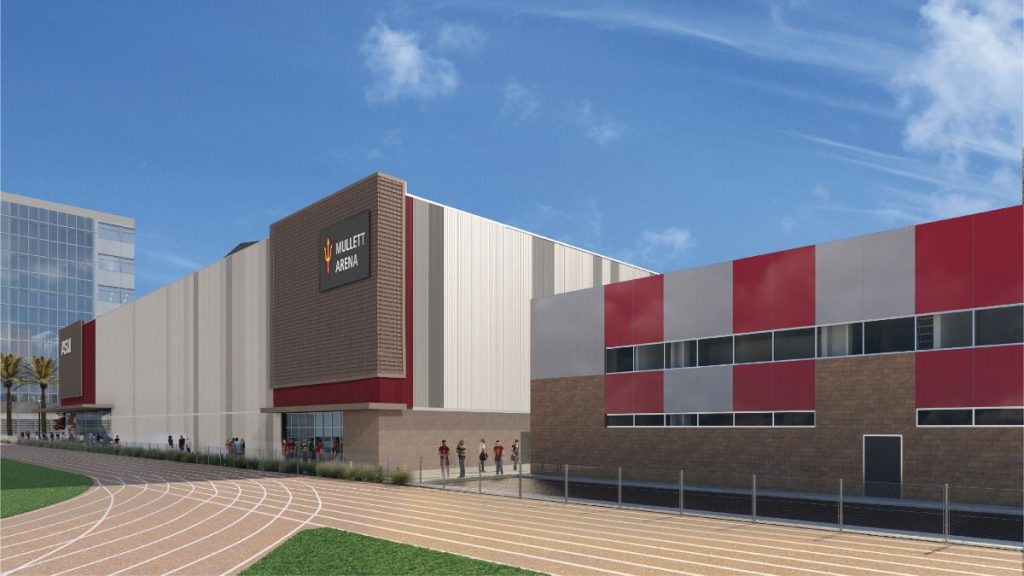 How sports organizations, complexes and facilities across the country are committing to sustainability
The message of sustainability in sport forms a critical trend moving forward—one that calls out to everyone, no matter their walk of life. According to a report by National Geographic, a single National Football League (NFL) game generates 80,000 pounds of waste. Multiply this by the number of games each week, then by an entire season. Double that amount of waste for the Super Bowl. This is just one professional sport with millions of pounds of waste per season. Imagine adding the other major leagues just throughout the United States and Canada, and then add on the amateur and youth tournaments, leagues and games. It's easy to think that amateur and youth sports won't be as significant as the pros, but being a nearly $100-billion industry says otherwise.
To remain competitive in a surging market like sports tourism, one must understand that there is a need to adapt by taking on challenges and trends. Sustainability in sport has now become a prime initiative for facilities and owners, operators and other players in the industry. Metro areas like the Valley of the Sun in particular have already taken the ball and are running with it.
"Mullett Arena is putting sustainability at the forefront of our endeavors here on the Arizona State University (ASU) campus facility for OVG360," said Joe Sheridan, general manager of Tempe's new Mullett Arena and OVG360. "We are working directly with GOAL (Green Operations & Advanced Leadership) to be Zero-Waste and will be LEED Certified to ensure proficiency in sustainability in the sports and entertainment world."
ASU's contributions should come as no surprise. In a May 2022 report by Cronkite News, Jeremiah Sosa states that "[Arizona's] teams, facilities and events have been at the forefront of implementing sustainable practices." The key factor to the state's success thus far has been thanks to following the five guiding principles. Sosa notes that not only are colleges in a great position to educate young people on sustainability practices, since many live on campuses, but pro sports are as well. Talking Stick Resort Arena became Footprint Center for a reason, and now they're using their center-hung scoreboard to educate fans. This is just a cherry on top of their improved practices like removal of plastic materials and packaging to become one of the most carbon neutral arenas.
"Sustainability is a powerful and important macro goal for a sports tourism organization."
In other parts of the Western United States like Oregon, where environment and greenery is a prominent image for both tourists and the community alike, local convention & visitors bureaus (CVB) like Travel Medford understand that acting now is not simply a trend but a way of life now and moving forward.
"Southern Oregon's rugged beauty and mild climate provide for some of the best natural venues in the country," said Angela Wood, director of sales and sports development at Travel Medford and Southern Oregon Sports Commission. "We also know that with that comes a responsibility to keep these venues beautiful and safe. Land stewardship and sustainability are almost inherent traits in Oregonians and with the growth in the sports tourism industry, that attitude has spilled over into those efforts.
"For example, Lithia and Driveway Fields, a 15-field complex in Medford, opened in 2008—it was among the largest all-turf complexes in the nation," Wood continues. "Water conservation has always been an issue in the west, so turf just makes sense. In addition to that, Mt. Ashland Ski area has also taken measures to ensure a sustainable future by installing 85 rooftop solar panels to assist in their energy needs."
Tulsa Sports Commission (TSC) emphasized that sustainability is not a micro goal for sports tourism and their operations. When sourcing vendors, their servicing team aims to utilize eco-friendly products where possible. Continued investment in evergreen templates for welcoming events is always the desire—with some customization pieces to be the exception. TSC employs a modern RFP platform and has been serving as a spearhead for use, to further reduce reliance on print for business development. The team also likes to ask 'can this be digital?' as the default mindset when concerning assets and resources. Additionally, their printed visitor guide leftover copies are delivered to local partners for use in children's creative zones as repurposed art and activity materials.
"Overall, sustainability is a powerful and important macro goal for a sports tourism organization—and any type of organization for that matter," said Joel Koester, director of sales at Tulsa Sports Commission. "And it's one that can be reached by creatively weaving simple micro applications throughout operations."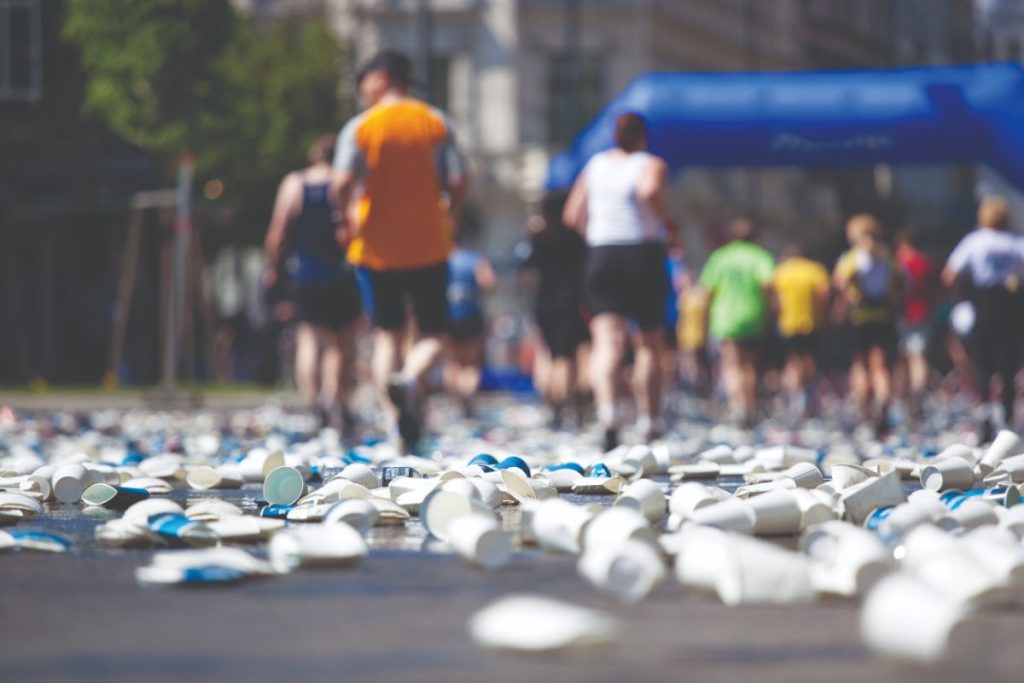 Neo-ecology is the new sports megatrend
A combination of ecology and economy, neo-ecology is the new megatrend embedded in sports and sports tourism. It's an optimistic view of our role in sustainability goals and actions on all levels of society, with quality over quantity—utilizing resources more efficiently that not only achieve better results but also reduce environmental impacts. An ISPO report on neo-ecology notes that there are three bases which highlight change to the traditional ideas of ecology and sustainability. 1) Reintegration—we are no longer destroyers or saviors of the world but rather a part of the natural order of Earth's diverse and resilient system. 2) Smarter, not less—we utilize resources in a smarter, more efficient way with new technologies to overcome current and future challenges. 3) The economic system becomes a value system—maximizing profits gives way to place tomorrow's growth, sustainability and the common good at the forefront.
Neo-ecology is being adopted just about everywhere. Sporting goods manufacturers like Adidas are already utilizing new, sustainable technologies like Primegreen and Primeblue, which contain no virgin plastics and are made of 100% recycled polyester. Sports facilities are playing their part by changing how they operate, as mentioned previously by removing plastic all together, utilizing alternative means for energy production and more. Even outside of the sports spectrum, companies are investing in neo-ecology. BBVA, one of the world's largest banks, promotes the way forward for investors are companies that have adopted the core values of neo-ecology, noting that it is better today to invest in a more socially responsible way.
---
By Christopher D. Silbernagel
Indoor sports facilities can reduce fossil fuel consumption with use of solar panels. Photo courtesy of Marcus Lindstrom.