An enticing combination of history, amusements and outdoor options will entice you to lengthen your Virginia trip
From the mountains to the coast to the cities large and small, no matter where your competition takes you in Virginia, there are a wealth of vacation options to explore.
Virginia's Blue Ridge
The mountains are the perfect backdrop for any outdoor activity. There's 700 miles of hiking trails and plenty of biking from mountains to an urban greenway system. Or bring your swimsuit and paddle the Roanoke River Blueway. Virginia's Official Museum of Transportation highlights the region's rail history. Visit the O. Winston Link Museum for amazing photography of the last days of locomotive steam engines.
Lynchburg
There's so much to see and explore in Lynchburg, including historic sites, urban trails a riverfront downtown and indoor activities for those rainy days. Nearby, discover the American Civil War Museum-Appomattox and its rich collection of artifacts. Thomas Jefferson's Poplar Forest, a National Historic Landmark, is considered an architectural masterpiece. Legacy Museum of African American History provides rotating exhibitions on all aspects of local African American history.
Loudoun
Whether you're inside or outside, there are incredible activities in Loudoun County. There's a day trip to our nation's capital or a visit to the nearby Steven F. Ubar-Hazy Center, National Air & Space Museum. Summit Ropes Indoor adventure is the largest indoor rope course in the U.S. At iFly, you'll float on a cushion of air. Your need for speed will be satisfied at Autobahn Indoor Speedway, Virginia's largest indoor go-karting. You can also take advantage of Loudoun's parks, trails, adventure centers and farms.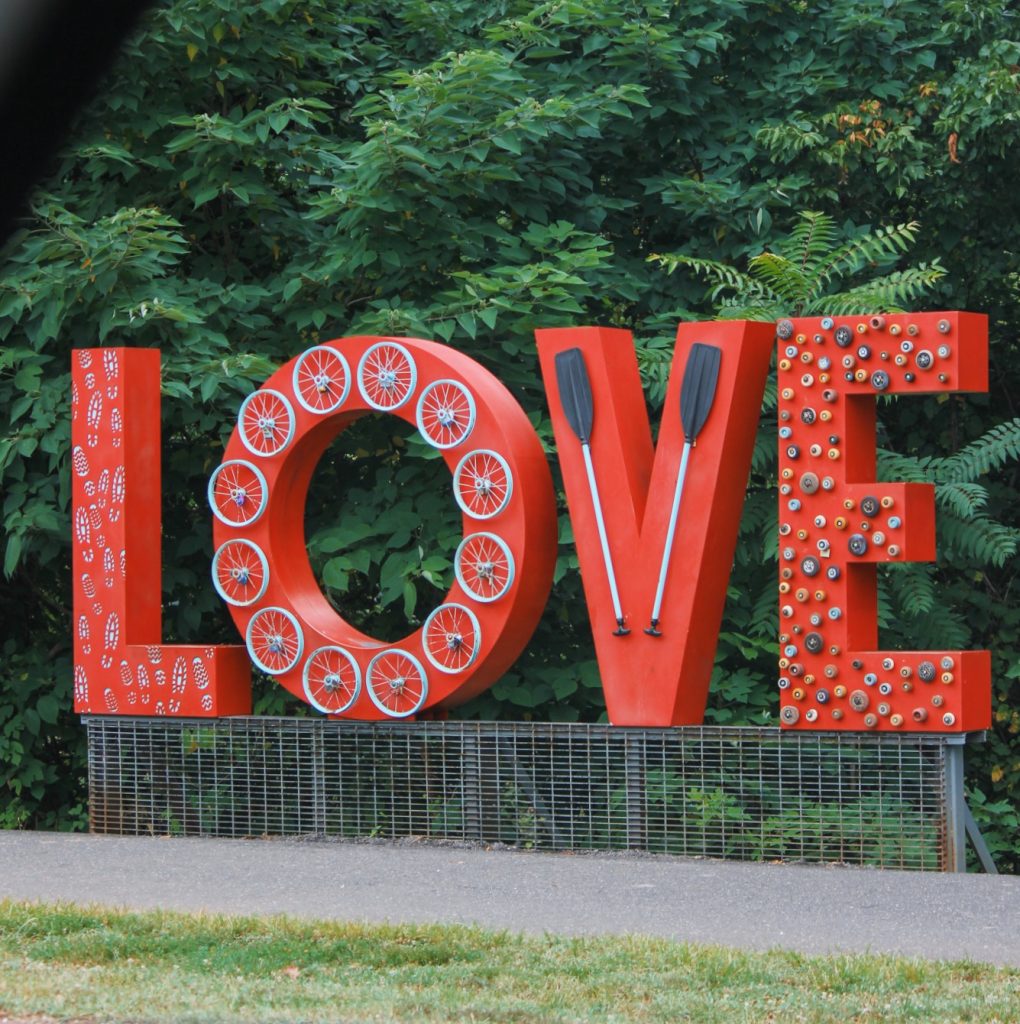 Prince William
Known for its Civil War battlefields, scenic beauty and outdoor experiences, visitors are sure to discover there's much more for them to enjoy. The Manassas National Battlefield, Bristoe Station Battlefield and the Ben Lomond Historic Site are just a few of the historic sites worth a visit. An 11-acre SplashDown Waterpark is perfect for cooling off. The Conway Robinson State Forest offers walking, hiking, biking and horseback riding on its trails.
Stafford County
There's so much history in Stafford, you must get out for the experience. A guided tour of Washington's Ferry Farm shares how young George Washington spent his formative years. Historic Kenmore focuses on the Lewis family and Betty Washington Lewis sacrifices during the Revolutionary War. It's always Farm Fun Season at Belvedere Plantation. The Battlefield Tour takes you through the Fredericksburg National Battlefield Visitor Center, Chatham and Stafford Civil war Park.
Richmond Region
This bright spot on I-95 is filled historical significance, outdoor activities and award-winning attractions. One of the first capital buildings in the new United States, it's well worth a visit. American Civil War Museum explores the war from perceptions of Union and Confederate, enslaved and free African American, soldiers and residents. Get your STEM at the Virginia Science Museum and art at the Virginia Museum of Fine Art. A 40-minute narrated canal cruise along the Kanawha Canal is a great introduction to Richmond's history.
Henrico County
The county curves around the City of Richmond to the north, east and west and many of the most popular attractions have Richmond addresses. America's premier "short track" hosts the NASCAR Cup Series, NASCAR Xfinity Series and the NASCAR Camping World Truck Series. If you're looking for something a little quieter, Lewis Ginter Botanical Garden and observatory is sure to please. Richmond National Battlefield Park commemorates 13 Civil War sites around Richmond. Fort Harrison Visitor center tells an interesting story of Richmond's fortifications.
Hampton
Opening in Spring 2023, SplashDown Park will follow and adjoin the Fall 2022 opening of Hampton AquaPlex. It promises 26,000 feet of fun. Before you jump in and get wet, there's plenty to see and do. In August 1619, the first ship carrying "20 and odd" enslaved Africans arrived at Point Comfort where Fort Monroe is today. They were traded for rations and thus became an important event in our history. The Fort Monroe Visitor and Education Center displays the intersection of American, Indian, African and European cultures, while highlighting the fort's refuge for Contraband during the Civil War.
Williamsburg
Much of our nation's beginnings can be traced to the Williamsburg area. There you will discover a living history museum of 17th century Virginia history that traces European colonization in America begin, interaction with the Powhatan Indians and the West Central Africans that followed through galleries, films and living history. The English surrender takes you through the time a young nation won its freedom with dynamic galleries, films and outdoor living history. A popular water park, and amusement part join a fun list of amusements and outdoor activities.
Virginia Beach
You would think wide-sandy beaches and a world-class, three-mile boardwalk would be enough for any Virginia Beach visitor. However, that's just the beginning. There's family friendly fun at the Military Aviation Museum, Cape Henry Lighthouse, hiking trails at First Landing State Park, The Virginia Beach Surf and Rescue Center, or the Atlantic Wildlife Heritage Museum. The Virginia Aquarium is one of the most visited attractions with hundreds of exhibits and a 3-D theater. Virginia Aquarium's seasonal boat trips immerse the visitor in coastal and marine environment conservation.
---
By Dave Bodle
The American Revolutionary Museum in Yorktown cannon firing.