As Competition and Cost Escalates, Sports Venue Developers Right-Size for the Community
There's a fine line between projection and performance.
Amidst a construction boom and pent-up demand for recreation and togetherness, getting sports facility development done right is perhaps more urgent than ever. And regardless of locality, sport is a significant part of the fabric of our lives, so much so that it begs the question.
Is it the right fit?
This uncertainty transcends pro formas and place, and speaks to the inherent, hard-to-measure value of local consideration.
"There might not be anything more critical," says Evan Eleff, partner at Sports Facilities Companies (SFC). "If you look at our portfolio, you will see a lot of different facilities. Not every facility built for local recreation is sports tourism capable, but, in our view, every single sports tourism-capable facility has the ability to serve local needs."
One of the foremost authorities in sports facility design, SFC has overseen more than $10 billion in project development since 2003 and also currently manages more than 35 venues that deliver $250 million of economic impact annually.
While its contributions to tourism have been vast, SFC has also made the most of doubling down on adding value to the communities it serves through tangential partnerships. By joining forces with organizations like the International City/County Management Association (ICMA) and Aspen Institute Project Play years ago, SFC has been able to curate predictive analytical insight that balances the promise of tourism with the reality of local need.
"It should be an opportunity for us to educate the client and the community, to communicate what they should expect and set expectations for what it will take to make the project work in the future," Eleff says of facility forecasting. "A big part of that is coming up with those creative and sometimes unpopular ways to combat cost. We've always taken a future-facing look at the cost of participation—what fees will be charged for programs, how much teams will pay for tournaments, rental rates and more. In this economic climate, we have to ramp that up to the next level."
The harsh realities of late can pose 30 percent increases to food cost alone, one of many examples where sharp expense increases can quickly cut into the margins. But sports facilities can be built for these challenges in a sense, and in a foretelling manner that also makes dollars and cents.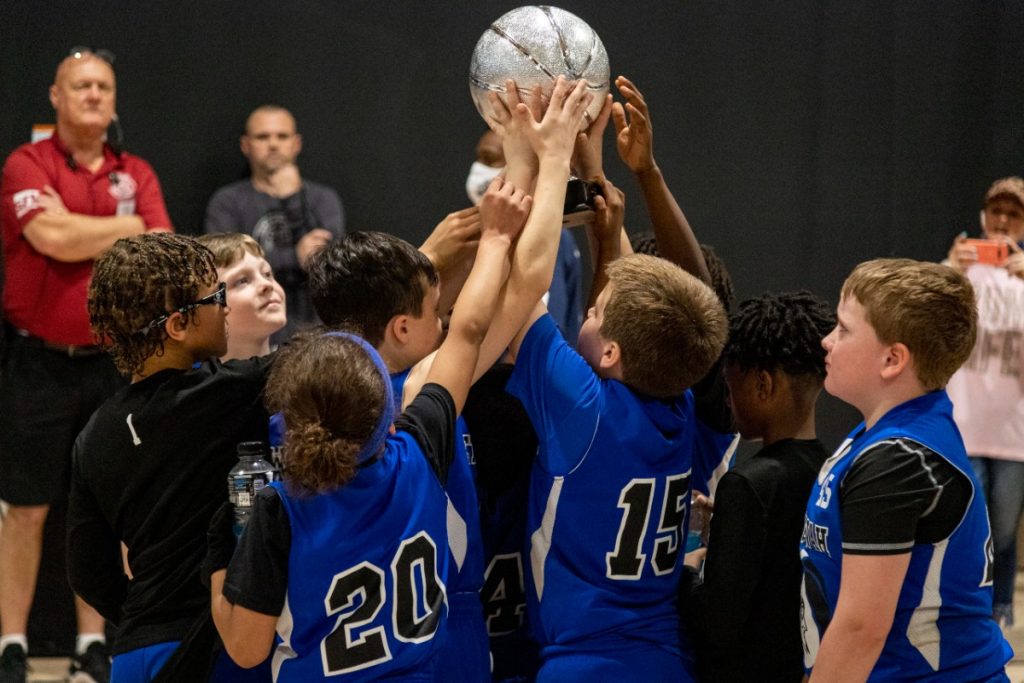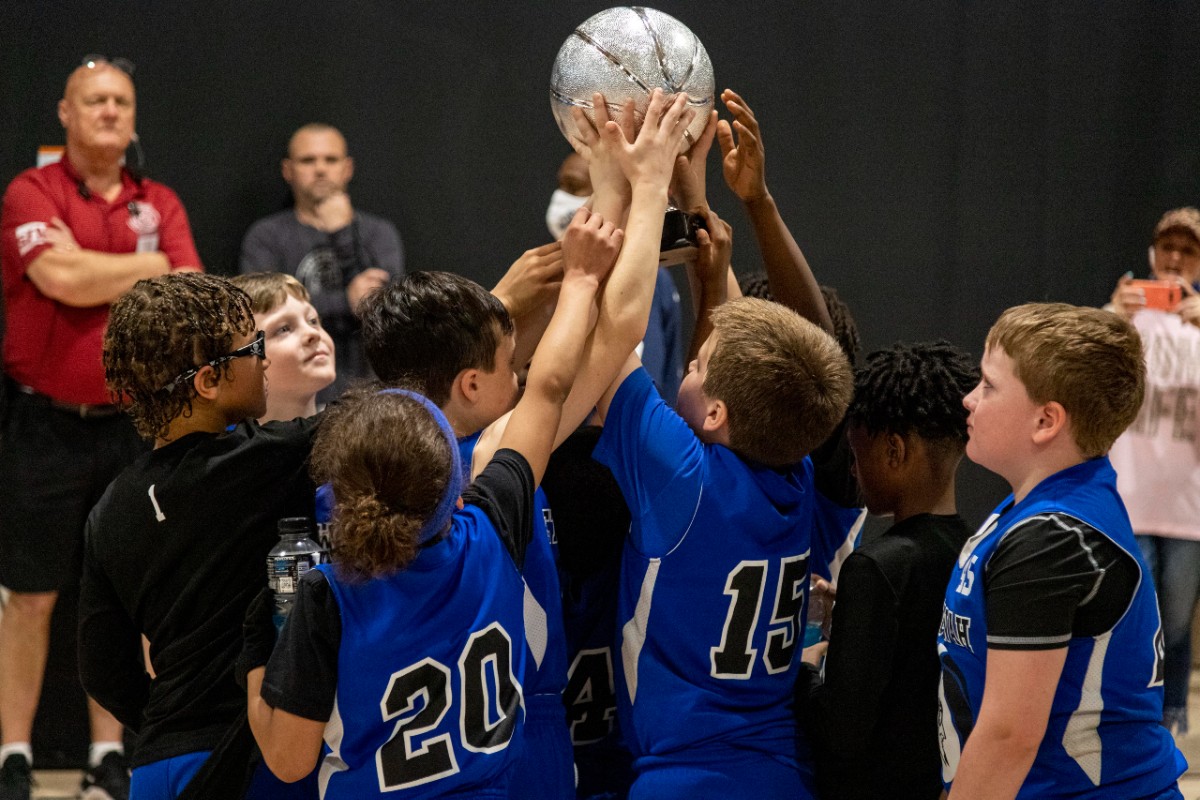 THE CONFLUENCE OF COSTS
What flipped the world upside down a little more than two years ago was a blip on the radar of the construction industry, which has marched on to, at times, record heights. Over the first sixth months of 2022, overall construction spending us up 10.7 percent per the U.S. Census Bureau.
Bolstered by the availability of trillions of dollars in government funding that were intended to spark the economy—including earmarks for recreation, sports and tourism projects—sports facility projects made continual progress during the pandemic, including some that crossed the finish line. Despite skyrocketing building costs and lead times, SFC celebrated 2021 facility grand openings in Pecos, TX, with Cyclone Ballparks and Albertville, AL, with Sand Mountain Park & Amphitheater.
"We're seeing facilities 50-to-60 percent more expensive than they were pre-pandemic," says Jake Whittaker, SFC's vice president of development services. "What we've discovered is managing costs is more important than ever. We're placing more importance on the correct delivery model as far as how the projects are designed and constructed."
As Whittaker explains, 'a lot of it is good planning' that integrates the availability of pre-engineered metal buildings and pre-ordering materials known for lengthy lag times from carpentry to roofing materials. According to the Coldwell Banker Richard Ellis (CBRE) 2022 U.S. Construction Cost Trends Report, staggering lead time estimates include: 14-16 weeks for drywall and metal studs (a 600 percent increase since 2020); 35-45 weeks for roofing membranes (an 800 percent increase); and 40-50 weeks for roofing insulation (a 667 percent increase).
Given that sports facilities have proven to be a worthwhile long-term investment, Whittaker and his SFC counterparts have found solace and success in ordering ahead to save time and money even in a volatile cost environment. General construction costs are projected to rise 14.4 percent by the close of 2022, a reflection of today's complex nature of project and political cost.
Moreover, hiring talent to manage a sports complex after it's built or to drive trucks full of goods when it's being built has become increasingly difficult. The American Trucking Association (ASA) reported a shortage of 80,000 truck drivers in 2021, a number that is projected to double by 2030, contributing to rising freight costs. CBRE also reports that the cost of petroleum is up 146 percent, natural gas is up 57 percent and electric is up 14 percent over the last two years.
"There are successful (sports facility) projects being done every day."
A confluence of events—soaring demand for construction, inflation, pandemic-related restrictions, disruptions to the supply chain, labor shortages and the politics of the war in Ukraine—continues to impact expenses and uncertainty, including whether we're already in or headed toward recession. Yet sports has been through major economic hardship previously, the last of which was followed in the early 2010s by the modern sports tourism facility arms race—of which its latest iteration may be upon us.
"There are successful (sports facility) projects being done every day," says Whittaker of the segment's resiliency. "There are great benchmarks and a good portfolio of projects that are making it happen, which is that light at the end of the tunnel. That has allowed more people to find solutions to tackle cost challenges because it's more stable on the back end."
A CUSTOMIZED, DIVERSE FUNDING STACK
When considering an investment that costs tens of millions of dollars, how do the metrics stack up?
As sports tourism has evolved and matured, more and more data is available to validate the industry's claims of stability in the long-term. In its annual State of the Industry (2021) report, the Sports Events & Tourism Association (Sports ETA) informed destinations, event owners and venues alike of the segment's prompt pandemic rebound, highlighted by $39.7 billion in direct travel sports spending—a number that increases to $91.8 billion when recognizing indirect and induced impact.
However, what may be most intriguing is the variety of industry that sports tourism reaches. The direct spending buckets alone include transportation ($9.7 billion), lodging ($8.4 billion), food and beverage ($7.5 billion), recreation ($5.3 billion), retail ($5 billion) and tournament operations ($3.7 billion)—an indicator of how communities can be creative in building a financial stack.
"What we see today is an expansion of the total number of funding sources involved in a project," Eleff says. "We still see a lot of traditional financing mechanisms, but today it's not just a single city or single county—it's a partnership of multiple cities, city and county, colleges and universities, medical sector, school systems and school boards. We are working with a major school system right now that would not only serve the needs of the schools, but also serve as a destination for statewide championships because the benefit is there."
What may have been cast aside as ancillary players previously are now viable options for and vested partners in facility economic development packages. Over the past decade, SFC has integrated a wide range of industries into its process, including parks and recreation, government services, real estate, private developers, medical, mixed-use and emerging sports.
With a confidence built from Sports ETA's tourism data and SFC's diverse partnership base, public and private venue developers can dive into the more granular, local metrics that matter most to each unique destination—whether it's curbing access gaps or addressing safety concerns. Moreover, as all of these attributes help build an investment story people can get behind, community health assessments that medical systems utilize indicate the public's desire to get out and play after a difficult couple years.
"People were so constricted in their opportunities to use facilities; gyms were closed down and entry gates were locked. With the increased and pent-up demand for participation and people wanting to get back onto courts and back to together, the first thing they wanted to do was recreate, to play, to work out," Eleff says. "At a community decision-making level, that has become so evident that it has really bolstered the conversation related to the importance of activity, recreation, sports and wellness on the whole community. That conversation needs to continue and the time is now."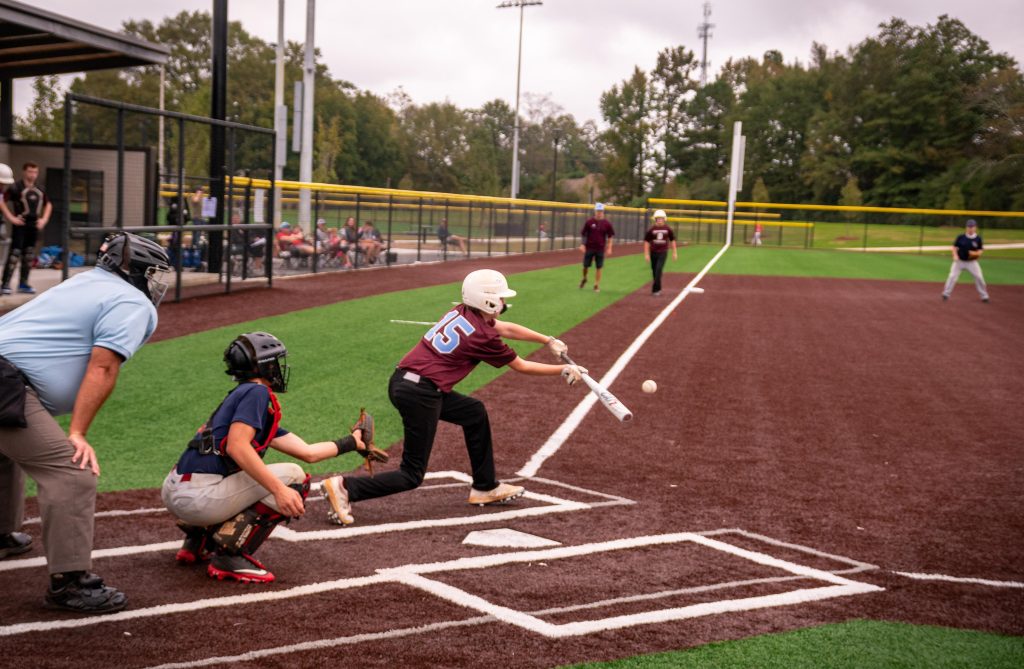 THE EXPERIENCE RACE
When you build it, will they come back?
Dubbed by the industry as a facilities arms race, venues big and small have persistently been proposed and built for the last decade-plus. And though the aforementioned construction boom remains in full swing, scaling down the dream may be what's best for growth and visitation prospects.
"We take a very granular approach at understanding the ins and outs of the community and what the capacities might be; that calculated approach allows us to, in some cases, steer toward a right-sized complex," Eleff says. "In other cases, it allows us to focus on the highest and best use of space in the short-term, foreseeable future so that it can prove the concept as the community develops a plan for additional sports tourism assets.
"We love the movie Field of Dreams, but in our space the phrase if you build it they will come is an overused term. We always take the approach of build it when you know they are coming, and let the data speak to the opportunity to bring people in."
Beyond the big screen, SFC has pulled venue design inspiration from the big leagues, as professional sports organizations have shifted their focus to entertaining the guest. Whereas the game used to be the main thing, pro sports properties have adopted an abundance of fun-filled activation points aimed at engaging customers on a macro level, not just the game itself.
"It's everything from the way we interact with the facility, from ticketing to food and beverage experience to how we're spectating with technology, sight lines, and how we're interacting with guests," Whittaker says. "What does the experience look like in terms of exiting, getting to your car and wanting to come back?"
SFC is putting attention to macro details into practice as part of what may be sports tourism's next iteration in venue development through projects like Bluhawk Sports Park in Overland Park, KS. A regional destination in and of itself, Bluhawk's first phase boasts 250,000 square feet of indoor court and turf space, an ice rink and flex space as part of a much larger footprint that incorporates a long list of city-esque amenities: hotels, a hospital, a police and fire station, residences, retail and dining options like TJ Maxx and Five Guys, and more. Some of Bluhawk's other perks include an onsite bank, cleaners, daycare, dentist and veterinary clinic. The next major phase of Bluhawk will bring food, entertainment and other new-to-market offerings that will complement the facility's scheduled opening in Spring 2024.
"We always take the approach of build it when you know they are coming, and let the data speak to the opportunity to bring people in."
One of SFC's west coast ventures, The Creek at Dominguez Hills is another project prepping for a 2023 opening in Carson, CA. The $60 million first phase includes repurposing the northern 84 acres of the Victoria Golf Course, where an athletic and academic center will merge the expertise of the United States Tennis Association, the Tiger Woods Foundation, AEG Presents and the Los Angeles Galaxy for a portion of the operational duties. The second phase of The Creek, slated for the southern 87 acres of the old golf course, will include nearly 200,000 square feet of multi-use indoor spaces, a half million square feet of retail and restaurant area and, among other features, a 'Main Street' park in the southeast section of the plot.
As Eleff describes, the evolution of the sports tourism facility has led to the segment standing as its own element—a responsibility that now requires intentional focus and scrutiny beyond that of being a subtext of the larger community services genre.
"It's allowed communities to extract the data and create a real focus on how assets like this perform across all metrics and who really needs to help improve performance," says Eleff. "There's this convergence that requires oversight with experience and a very clear focus on the operational performance, to really evaluate what we're doing to serve our community, generate revenue and contain expenses so we can get to a long-term sustainable asset that creates all of these other positive community impacts."
PURPOSE-BUILT AND PALPABLE
The all-inclusive nature of facilities like Bluhawk Sports Park and The Creek at Dominguez Hills showcase the value and multitude of ways sports travelers are engaged during tournament stays and non-event-day shopping strolls through a Main Street park. And as Whittaker shares, it also accentuates the natural synergies between local and tourism use because 'without both, the facility would be a fraction of what it is on its own.'
Prior to last year's opening of Sand Mountain Park & Amphitheater, Albertville, AL, may have been best known for being The Fire Hydrant Capital of the World thanks to the millions of units that Mueller Company has manufactured and delivered around the globe. Along with the success of the Albertville High School Aggie Band—as seen performing multiple times in the Macy's Thanksgiving Day Parade and the Tournament of Roses—the national and global reach of Mueller Co. helped to inspire another why-not-us community conversation in 2017, this time focused on improving the physical and mental health of its residents.
"People want to live in a community where they have an asset that they're proud of."
Four years later, Sand Mountain—and its 16 tennis courts, 14 outdoor turf fields, eight-lane indoor competition pool, 55,000 plants including 1,400 trees and 7,500-seat amphitheater—celebrated its grand opening in April 2021. Within 12 months, the facility surpassed economic impact projections by more than $10 million after cultivating a holistic suite of program offerings that include sports tournaments, league play, wellness memberships and concerts.
"Where a market might not be able to support a dedicated event and sport facility at a magnitude that is needed, you combine those and you don't have to have duplicate staff, parking and infrastructure," Whittaker says. "Combining the demand for both of those and utilizing some of the same infrastructure, facilities and what you gain there, suddenly sports and entertainment offer great support for each other."
By creating its own facility brand that is authentic to the destination, Albertville again unified its 21,000-plus residents. And by developing a sports complex in its own backyard, the city has enriched access through sports and entertainment, one of the many palpable benefits for residents and visitors to boot.
"People want to live in a community where they have an asset that they're proud of," Whittaker says. "That's a non-measurable that we need to look at; they want to see sports being played in their community. There is a sense of pride these facilities generate that is hard to measure."
By Nick Povalitis, Plus Seven Company
Main photo: Bluhawk Sports Park in Overland, Kansas boasts 250,000 square feet of indoor court and turf space.