Explore Snohomish County's diverse landscape and history to find the perfect facility for your upcoming tournament.
Located just 15 miles north of Seattle, Snohomish County offers a myriad of views native to the natural beauty of the landscape it encompasses. The region is bounded by the Puget Sound in the western portion of the county and the Cascade Mountains.
Like its diverse, multifaceted landscape, Snohomish County's fields and facilities attract regional, national and international events for athletes of all levels. The county's badge of honor is their dedication to the success of your event. What are you waiting for? Come Play PNW Sports!
Notable Recent/Upcoming Events
2020 US Figure Skating Single Regional Championships at the Olympic View Arena (October 3-6, 2019)
2019 Pro Football Hall of Fame Youth Football Regionals at Mariner High School and Tulalip Youth Center (November 22-24, 2019)
CVB/Sports Commissions Services Offered
Volunteer Staff
PR/Media Assistance
Signage
Site Visits
Transportation Assistance
Lodging Services
Grant Programs
Welcome Bags/Gifts
Itinerary Development
Event Planning Assistance
Click on tab to see more information about a specific facility
Angel Of The Winds Arena
This 10,000-seat multipurpose arena features two NHL-ice sheets that can be converted into a 57,000-square-foot space for hosting trade shows and special events. The Edward D. Hansen Conference Center is equipped with three 900-square-foot meeting rooms and an 11,000-square-foot ballroom that can be arranged into a number of different configurations. The Angel of the Winds Arena was awarded the 2012 International Association of Venue Managers (IAVM) prestigious Venue Excellence Award. In October 2018, Skate America was held at the venue.
Sports: Basketball, cheerleading, dance, Endurocross, , figure skating, gymnastics, martial arts, roller derby, basketball, volleyball  
Walt Price Fitness Center at Everett Community College
This 49,000-square-foot fitness center offers a gym with a basketball court and retractable bleacher seating for up to 2,250 spectators, four team locker rooms, two coaches meeting rooms, concession area, and a multipurpose room. The college has over 1,600 parking spaces available. Upcoming tournaments include the 2020 NWAC Men and Women Basketball Championships in March and the 2020 USA Gymnastics XCEL Gold, Platinum, and Diamond State Championships in April.
Sports: Basketball, gymnastics, martial arts, volleyball
Meadowdale Athletic Playfields
Meadowdale Playfields Sports Complex plays home to many USSSA Adult Softball, Baseball and Fastpitch tournaments throughout the year. The softball complex was one of the locations for the 2019 NSA Northwest Girls Fastpitch World Series on July 26-28. The complex features three lighted adult/youth softball/baseball fields and two lighted multipurpose turf fields which are lined for soccer, lacrosse and fastpitch/baseball, the facility is equipped with concession stands, a .67-mile walking trail, basketball court, play structure, picnic facilities, pond, restrooms, and parking.
Sports: Soccer, softball, lacrosse, ultimate frisbee, baseball
Harbour Pointe Badminton Club
If you're hosting a badminton tournament look no further than Harbour Pointe Badminton Club. With 12 international-size courts, a pro shop, and a TV/lounge area, this site was chosen to host the 2018 USA Badminton Adult National Championships. Featured on the King 5 Evening Magazine, Harbour Pointe Badminton Club also hosted the 2019 Northwest Open Regional Championships in February.
Sports: Badminton
Lake Tye Park
Located on the shores of Lake Tye in Monroe, this community park covers 64-acres and a 42-acre recreational lake. This beautiful multipurpose space features two baseball/softball fields, a full-sized soccer field, concessions, a serene beach area, picnic area, restrooms, a 1.5-mile walking/biking loop, pedestrian boat launches, a children's play area, skatepark, and a parking lot for approximately 200 vehicles. The lake hosts watersports such as wakeboarding, wake surfing, and triathlons. The 2019 WWA Wakeboard National Championships took place here on July 24-27.
Sports: Baseball, football, lacrosse, skateboard, soccer, softball, triathlon, wakeboard
Evergreen State Fairgrounds
This 194-acre park is home to the famous Evergreen State Fair. This site features a 60,000-square-foot Equestrian Park indoor arena with seating for 2,700 spectators, a 33,000-square-foot Gary D. Weikel Events Center with portable bleacher seating, and a NASCAR 5/8 race track with the capability to accommodate up to 7,500 spectators in the covered grandstand and an additional 5,000 in the uncovered modular grandstands. The Evergreen Speedway is equipped with a 5/8-mile paved outer oval, 3/8-mile paved inner oval, a 1/5-mile paved inner oval, a dragstrip, a nationally renowned figure-eight track, a 1/5-mile oval and a ¾-mile road course. The Speedway is home to the NASCAR Whelen All-American Series, the K&N 150 Pro Series West, and Formula Drift. The 35th Annual Region 5 Arabian Horse Championships took place at the Evergreen Equestrian Park in July of 2019.
Sports: Auto racing, basketball, BMX racing, cheerleading, equestrian, gymnastics, martial arts, rodeos, roller derby, state fairs, wrestling
Kasch Park
With four softball fields equipped with lights and bleachers and three multipurpose fields equipped with lights and synthetic turf for year-round play, Kasch Park is the perfect place to host your tournaments. The park also features 460 available parking spaces, a picnic shelter with a barbeque, a playground, and restrooms. Kasch Park serves as headquarters for the annual Mukilteo Turkey Shoot Soccer Tournament, drawing more than 100 teams to the area.
Sports: Flag Football, lacrosse, soccer, softball, ultimate frisbee
Things to do in Snohomish County
If you're into collectibles, don't pass up the opportunity to visit Funko Headquarters in downtown Everett. As one of the leading innovators of licensed pop culture products you can expect to see vinyl figures, action and plush toys, apparel, houseware, accessories and more. Spend your afternoon shopping at Seattle Premium Outlets in Tulalip, where an upscale collection of more than 130 designer names awaits your every need. As one of the finest outdoor shopping destinations in the area the outlets are worth a stop!
Gather your group and spend an entire day at Arena Sports Mill Creek bowling, playing arcade games, laser tag, mini bowling, jumping in the inflatable fun zone and playing virtual reality games. New attractions were introduced in June of 2019, including a ropes course and climbing wall.
Dive into the history of the Tulalip Tribes by taking a trip to the Hibulb Cultural Center. This center is approximately 23,000 square feet and features a 50-acre natural history preserve. Their mission is to revive, restore, protect, interpret, collect and enhance history. End your day with a thrill by joining in on a Boeing Tour at Boeing Future of Flight. This 90-minute tour will allow you the opportunity to view 747, 767, 777, and 787 Dreamliners on the assembly line before they take flight for the first time. Freight elevators ride up to balconies overlooking the factory for guests after they've had the chance to explore.
Planner Perspective
The Snohomish County Sports Commission was instrumental in the ability of the Harbour Pointe badminton club to host the US Junior Nationals. Harbour Pointe is a new facility and we were not familiar with Snohomish county at all.  The sports commission helped us establish hotel restaurant and banquet facilities is a very organize method that worked seamlessly with our web page. Without their help we would not have been nearly as organized as we ended up being. The feedback from the participants has been excellent and we have been awarded another national event this coming spring.
Harbour Pointe Badminton Club Owner, Tournament Director of USA Badminton 2016 Junior Nationals: Geoff Stensland
In January 2016 the Association of Chief Executives for Sport (ACES) conducted its Winter Conference hosted by the Snohomish County Sports Commission. The preparation, attention to detail and professionalism of all aspects of those hosting the event, exceeded expectation! Our membership of sport CEO's were impressed with the area, the facilities, the organization, the attentive staff and the community as a whole. You certainly will see more consideration of the Snohomish County sports facilities for events in the near future.
Association of Chief Executives for Sport: Stephen D. Ducoff
Connecting to Snohomish County
Located just north of Seattle, Snohomish County is directly connected to I-5. Seattle-Tacoma International Airport, recently ranked as the 15th busiest airport in the U.S. and a hub for Alaska Airlines, is just 45-miles south of Snohomish County. New in 2019, Paine Field Everett, just 10 miles from downtown Everett, has commercial air service with Alaska and United Airlines offering 13 daily flights to eight cities.
Contact Information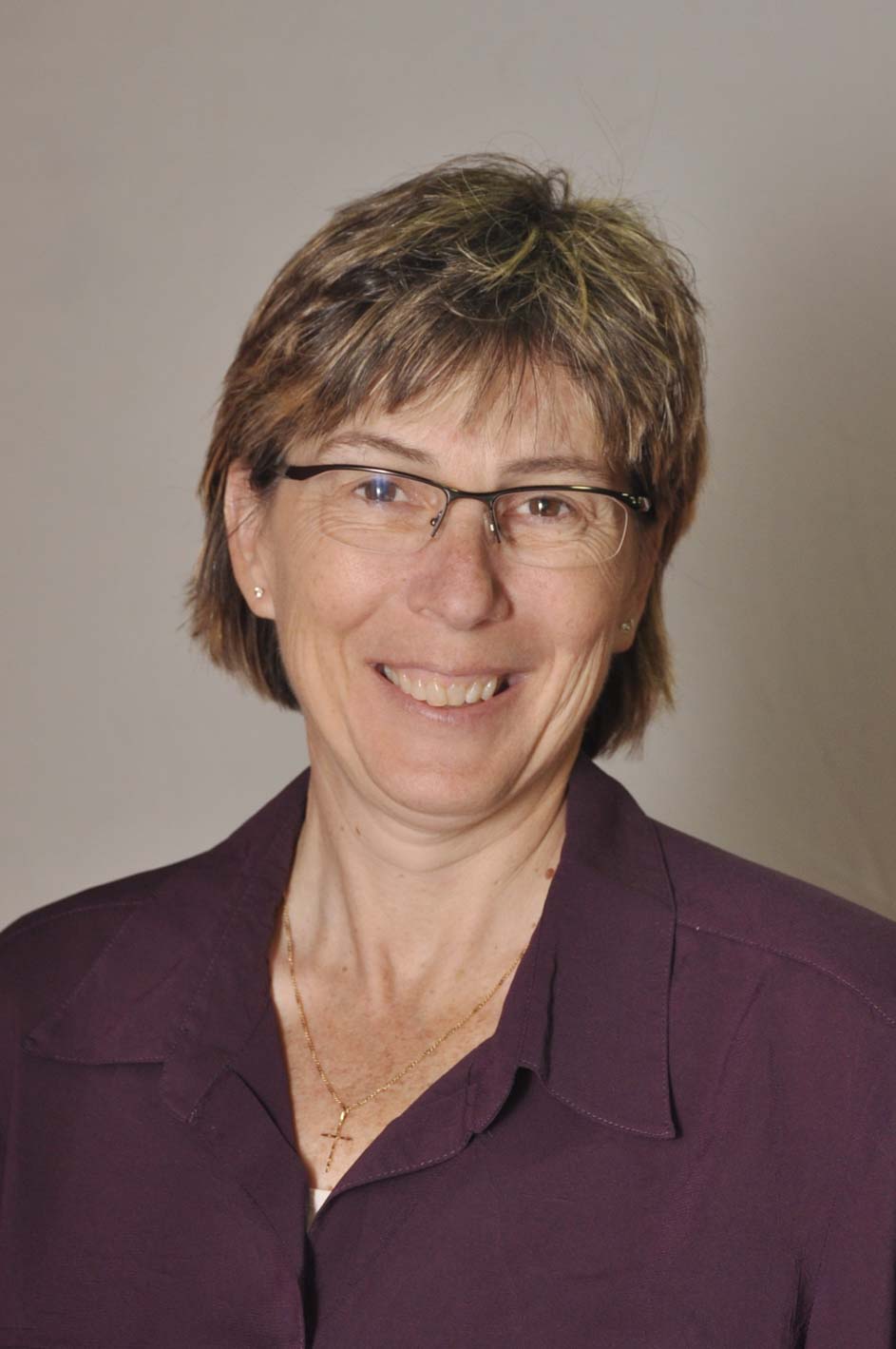 Company Name: Snohomish County Sports Commission
Contact Name: Tammy Dunn, CSEE
Title: Executive Director
Telephone: 425-309-2744