Gone are the days when nontraditional sports were regulated to the late-night hours of cable sports networks. From cornhole – also known as "bags" – and disc golf to Spikeball and events such as Tough Mudder and Spartan Race, millions of competitors and spectators have raised the profile of sports once considered obscure.
Whether you're adventurous, looking for a fun new sport to play socially with friends or just want to check out unique athletic competition that goes beyond the four major professional sports leagues, these six trending nontraditional sports are the ones to look for.
1. Obstacle Course Racing
Since 2011, Sarah Pozdol went from an obstacle course racing novice to reaching event podiums to training thousands who have become part of the sport's ever-growing number of racers. "I was curious about what I was hearing," Pozdol said of obstacle course racing. "Jumping and crawling through mud, maneuvering through the woods, climbing cargo nets and swinging from things. It all sounded exciting and I wanted to be part of it."
Spartan exploded from 500 racers at its first event in Burlington, Vermont, in 2010 to one million annual participants in approximately 200 events in nearly three dozen countries around the world. According to Spartan CEO and Founder Joe DeSena, Spartan recently debuted in South Africa to establish a presence in six of the world's seven continents.
"There are many factors in the growth of Spartan races over the years, but a large part is due to the need for people to be human," DeSena said. "Spartan provides people the opportunity to get outside, push their limits and most importantly, have fun. We're not meant to sit behind desks all day. We're meant to move."
Spartan offers six types of races – Kids, Sprint, Super, Beast, Ultra and Endurance – which cover anywhere from as little as one-half mile for youngsters up to 30 obstacle-filled miles in the Ultra. The Endurance race length varies by event, but is touted as the one to "shatter your limits." Similarly,
Tough Mudder debuted its OCR event series in 2010 to challenge athletes' mental and physical strength. Mudder's half, full and 5K offer varying course lengths and a number of obstacles – including the Kiss of Mud (watch out for the barbed wire), Pyramid Scheme and Hero Walls that also encourage teamwork.
Tough Mudder officials estimated three million participants in 2018 at 150 competitive and non-competitive races around the world. Tough Mudder and CBS Sports also have partnered on a deal to air programming, such as World's Toughest Mudder and Tough Mudder X, on its broadcast, cable and streaming/on demand platforms.
2. Cornhole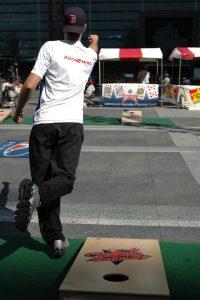 Once considered a backyard game, cornhole has come a long way in a short time. Millions of viewers on social media and a digital network dedicated to the sport help prove that point.
Frank Geers started the American Cornhole Organization (ACO) in 2005 to give cornhole a governing body. What's followed has been unprecedented growth that continued in 2018 with 20 regional tournaments across the country and the organization's 13th World Championships which boasted nearly $70,000 in cash and prizes.
Cornhole's humble roots at cookouts and among those tailgaters support the notion it's an accessible sport with simple rules that can be played anywhere by nearly anyone. ACO officials believe those facts spur cornhole's ongoing popularity that has seen its membership originate from at least 25 states and its number of Facebook followers swell to nearly 34,000. ACO launched its digital network in July 2018 to capitalize on its place as the country's fastest-growing sport.
"We want to build around programming that invigorates viewers to want to play more. We want backyard players to start following their favorite professional players, to get ideas of how to make their cornhole experience even more enjoyable," Geers said.
3. Rugby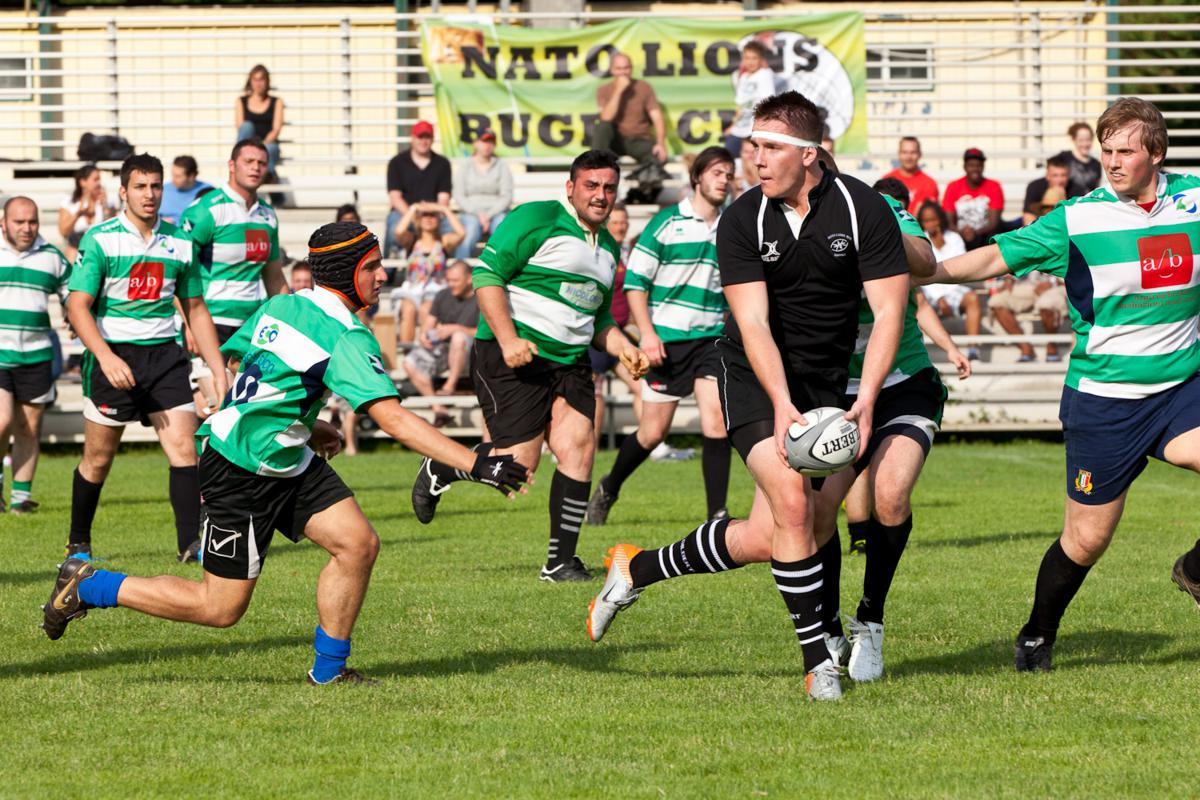 Kurt Weaver, director of USA Rugby, offers two explanations for the sport's gains in participation and popularity in America. "We have had a few growth spurts along the way, but our largest surge to get us to our current number has been in the last 10 years.
The acceptance of rugby into the Olympics, along with a restructure and refocus on our grassroots youth development, helped spark this growth," Weaver said.
USA Rugby reported nearly 132,000 members in 2017 ranging from referees and coaches to players at the high school and college levels – and beyond. That represents a slice of around one million participants in the U.S., according to World Rugby officials.
The 2018 World Cups Sevens, played at AT&T Park in San Francisco, drew around 100,000 fans to the three-day tournament which also garnered large TV numbers – nearly 10 million viewers – for five telecasts on NBC.
Weaver said the explosion of interest has generated many new partnerships, opportunities and interest from the general sports fan. That Olympic exposure has opened doors for high schools and universities to start rugby programs. It extends further to the youth level. Weaver calls rugby the "perfect game for kids."
The game's fundamentals add to the appeal – all you need is a ball and a field, and every person on the field has the chance to run, pass, catch, kick and score, Weaver said.
4. Spikeball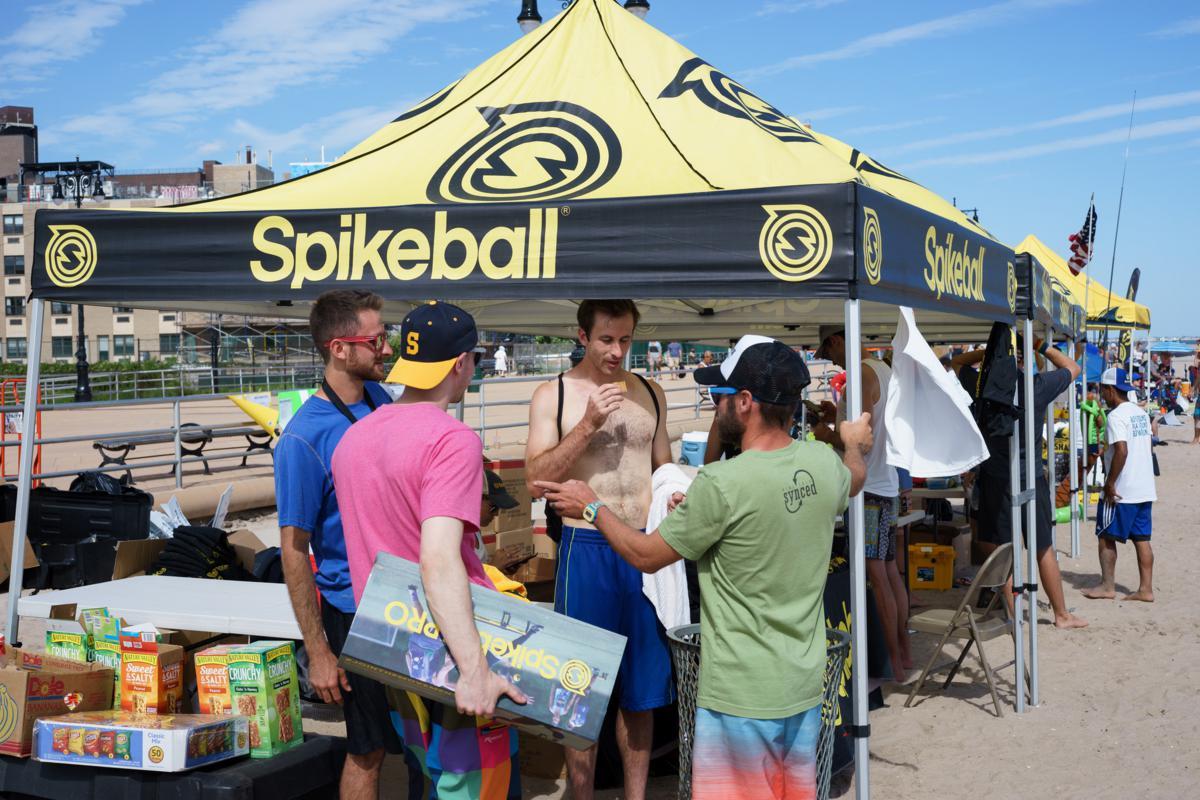 You know a sport is growing in notoriety when it makes ESPN SportsCenter's Top 10 plays. Spikeball, or roundnet, has done that and more in recent years – even earning a coveted spot during the ESPN's now-annual "ESPN 8 The Ocho" takeover which showcases the best of the best in nontraditional sports you might not have heard of.
The fact is there are a quarter-million Spikeballers in the United States playing a growing number of local competitions and national tournaments.
What's not to like? The sports offers fast-paced action as solo players or teams of two swat and spike a ball into what looks like a mini trampoline. Google "Spikeball rally ESPN" to find videos – with millions of total views – of the wildest Spikeball points captured on video.
5. Pickleball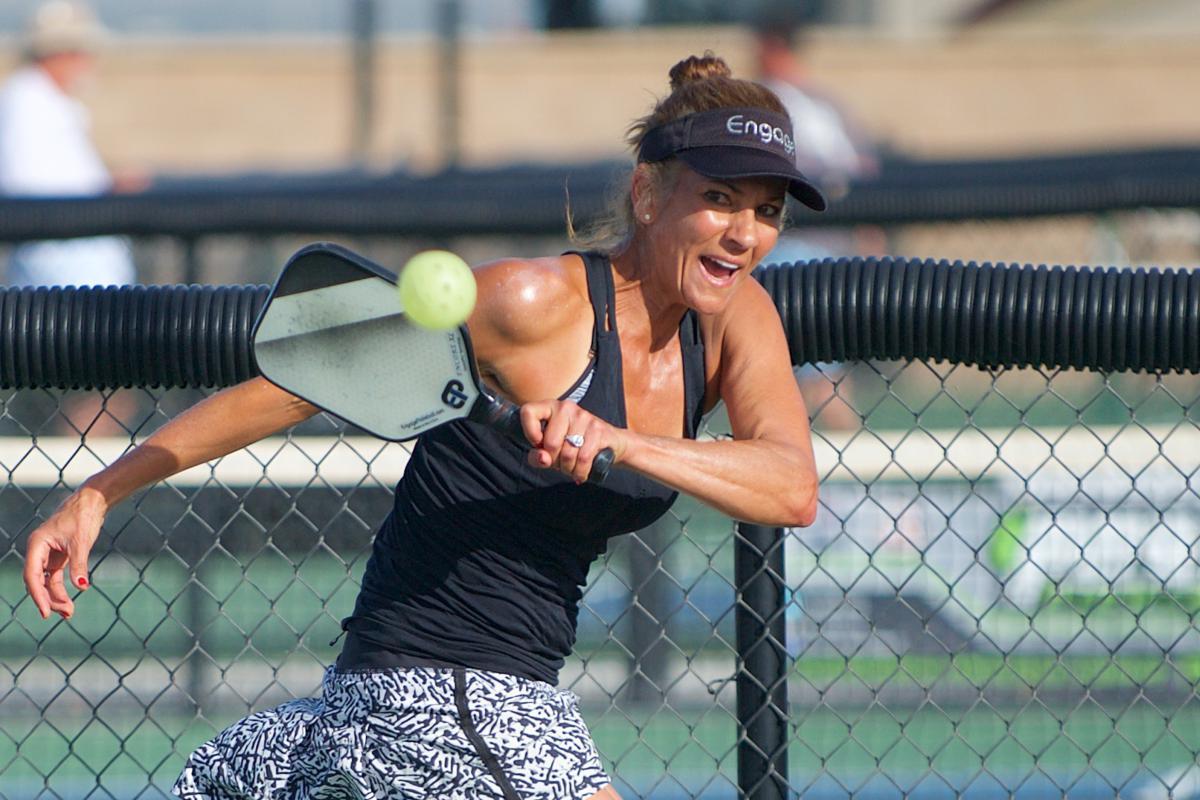 On the other end of the spectrum is the uniquely named pickleball. You won't necessarily see players diving and flailing around, but you will find a sport founded in social fun that had 2.8 million players in the United States in 2017 – a 12 percent bump over the previous year, according to the Sports & Fitness Industry Association.
USA Pickleball Association boasts other numbers to show undeniable growth and popularity in a sport created by three Seattle-area friends in 1965. It might look like tennis, but once the sound of a Wiffle-like ball being volleyed across a short net on a 22-foot-by-40-foot court catches your attention, you can tell this is something different.
Drew Wathey, USAPA's director of media relations, said the increase in participation has been noticeable in the last seven to 10 years. In 2017, USAPA carried a membership of 22,120 and reported nearly 17,000 pickleball courts around the country.
And, although the sport initially appealed to active older adults who didn't want to run around a tennis court, youngsters are helping develop the next generation of players. That's partly because school physical education programs are incorporating pickleball into their curriculum, but Wathey also highlights the sport's relatively low cost and the ability to set up a court almost anywhere.
Similar to other trending sports, TV and online exposure helps fuel growth. Several matches from the 2017 USAPA Nationals aired live on Facebook reached 1.5 million viewers. The Nationals also appeared on the CBS Sports Network and, in 2018, the event took place at the famed Indian Wells Tennis Garden in California.
While the top players match up at the Nationals, pickleball is a sport for the masses in Wathey's view.
"You don't have to be a great tennis player to play pickleball," he explained. "It's a very social activity. For most players it's an opportunity to get outside…it's about camaraderie."
6. Disc Golf
In a five-year span from 2010 to 2015, the Professional Disc Golf Association watched as its active membership doubled –cracking the 30,000 mark for the first time in its long history. By all accounts, things haven't slowed down, especially in burgeoning hotbeds for the sports such as West-Central Illinois, which plays host to some of the biggest PDGA events.
"The first thing that comes to mind when we talk nontraditional sports is our PDGA 2018 Ledgestone Insurance Open," said Danielle Bensing of the Peoria Area Convention and Visitors Bureau.
Bensing points out the tournament is the most lucrative disc golf event in the world and second largest held in the United States. Ledgestone has called Central Illinois home since 2011, using nine courses across the region and featuring players from at least 40 states and four countries. The 2019 PDGA Pro World Championships is on the docket for the area next year.
There are no shortage of opportunities for the approximately one million players in the United States to find a nine- or 18-hole course to toss some flying discs. PDGA reports nearly 6,300 courses across the country and portions of Canada.
By Dan Campana