Ice hockey continues to grow out west, with more prominent facilities popping up in states like Arizona and California
With NHL and minor league teams continuing to pop up in the west, it's no surprise that ice hockey is gaining in popularity. As a result, critically more than ever, it's also expanding in its diversity and outreach. As the current seasons begin to wrap up, event planners will be looking for the best venues for 2022–23. Whether it's for youth or adult ice hockey, be it a full season, lengthy tournament or pick-up game, these seven ice hockey venues are among the best in the west.
Angel Of The Winds Arena — Everett, Washington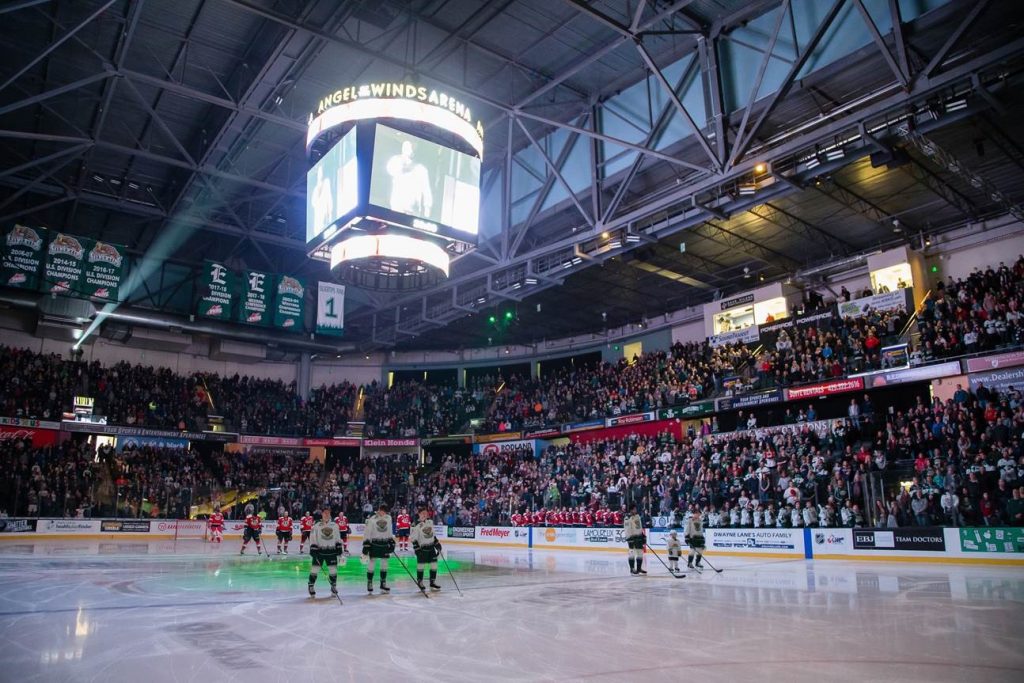 Nestled in Downtown Everett, the county seat of Snohomish County, Angel Of The Winds Arena is perfect for ice hockey events. The multipurpose arena seats up to 10,000 and features two NHL-ice sheets. The on-site Edward D. Hansen Conference Center's 900-square-foot meeting rooms and 11,000-square-foot ballroom can be reconfigured for different uses.
Home to Western Hockey League (WHL) side the Everett Silvertips, Angel Of The Winds Arena also hosts a number of youth and adult hockey programs and in-house leagues. The arena is a 35-minute drive north of Seattle and can easily be reached via I-5.
Gila River Arena — Glendale, Arizona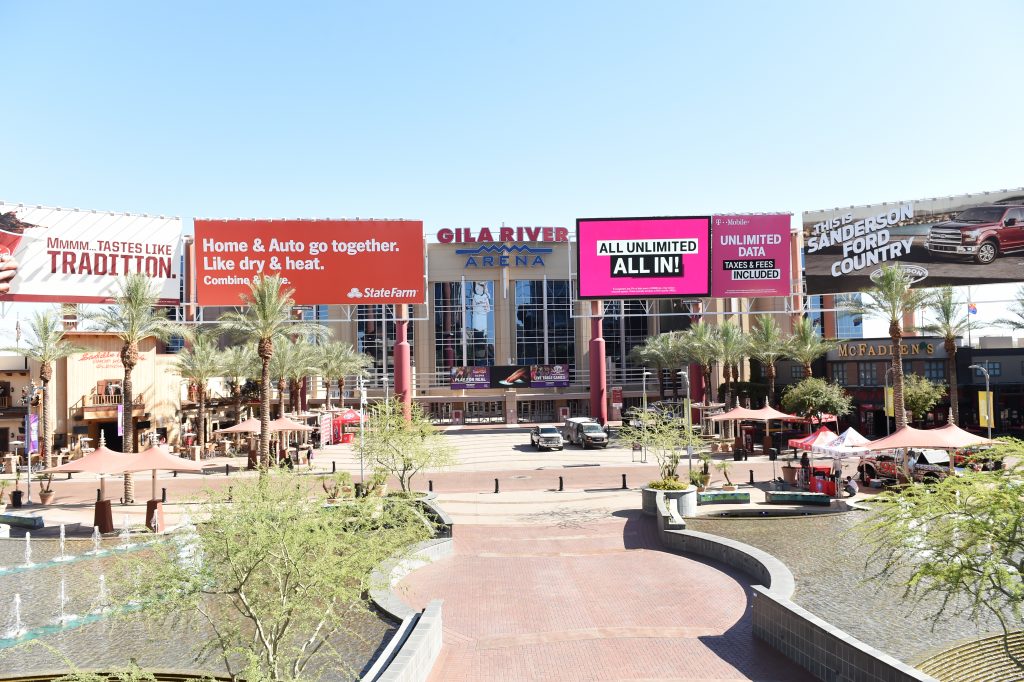 Part of the 223-acre Westgate Entertainment District, Glendale's Gila River Arena is no stranger to bringing exciting ice hockey to the desert. Along with seating at just over 17,000 for ice hockey, the arena features two separate concourses on two seating levels for non-restricted views of the ice. Within the surrounding entertainment district, there's plenty to do before and after games with restaurants, a theater, shopping and more.
Gila River Arena is the current home of the NHL's Arizona Coyotes and hosts the annual midseason Desert Hockey Classic tournament. Glendale is a short drive from Phoenix from I-10 connecting to Route 101 north.
Great Park Ice & FivePoint Arena — Irvine, California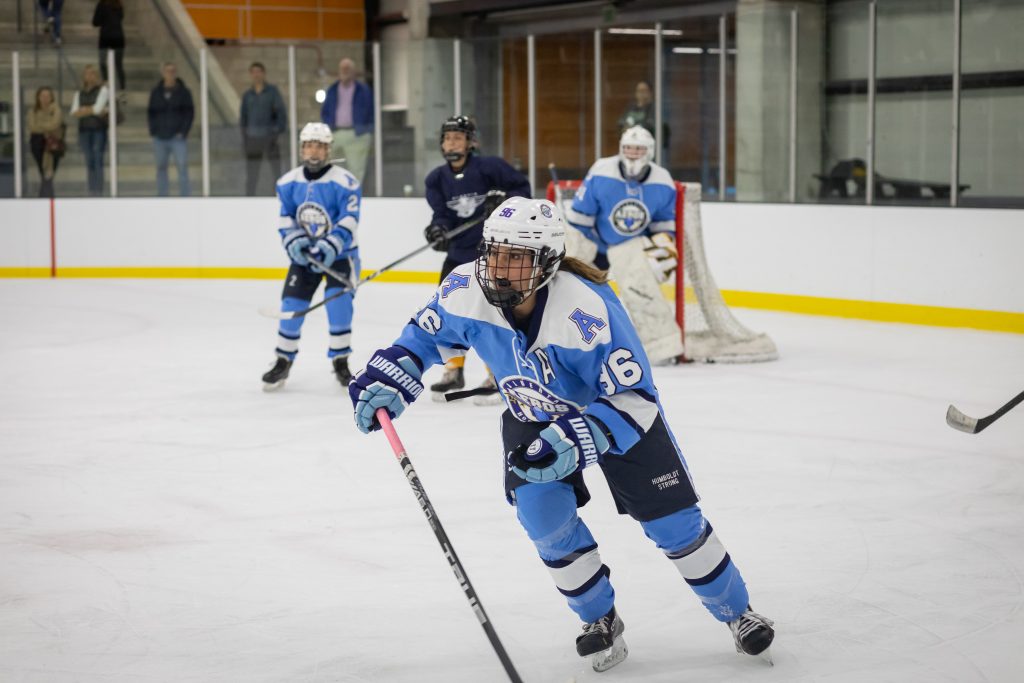 Completed in 2019, Great Park Ice & FivePoint Arena in Irvine is a 280,000-square-foot facility built with a focus on ice hockey. Great Park Ice as a whole features three NHL-ice sheets and one Olympic standard sheet, with FivePoint Arena itself having a seating capacity of 2,500. The facility is the official practice spot for the NHL's Anaheim Ducks.
Some notable upcoming tournaments include the Anaheim Ducks Throwback Classic for adults from February 18–21, as well as the 10U through 14U Memorial Day Shootout May 26–30. Getting to Great Park Ice & FivePoint Arena is an easy jump on I-5 from Anaheim and is close to Disneyland Park.
Ice Den — Scottsdale, Arizona
With locations in Scottsdale and Chandler, hockey is truly for everyone at the Ice Den. Home to the Junior Coyotes, the Scottsdale facility is also the official practice ice for the NHL's Arizona Coyotes. Along with a pro shop and unique dining options, including the 18 degrees bar & grill, this location also has a performance center nearby. Opened in 2020, Ice Den Performance Center features state-of-the-art training equipment with instruction from certified hockey coaches.
Both locations have a number of programs and leagues for youths and adults, including hockey camps, youth developmental, adult open hockey and more. Ice Den Scottsdale is only about 20 minutes from the downtown area via Route 101. The Chandler location is located just off of I-10, not far from Phoenix Sky Harbor International Airport.
LA Kings Icetown — Riverside, California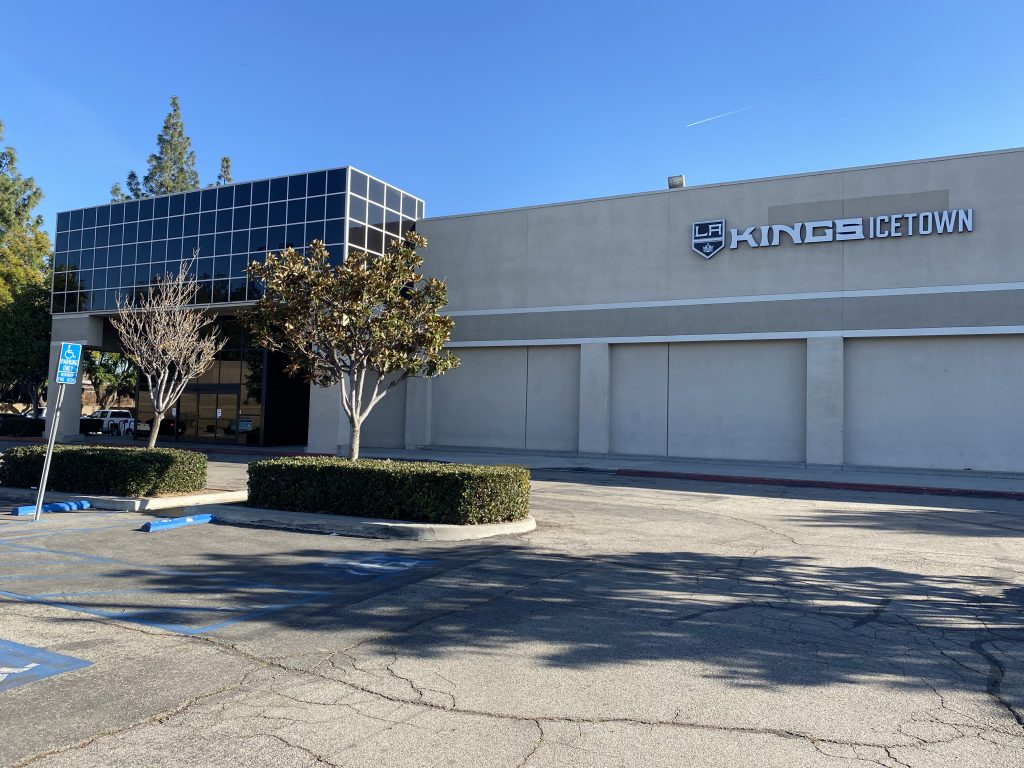 Riverside is home to LA Kings Icetown, a premier facility for youth and adult ice hockey. Home to the Junior Reign youth travel team of the AHL's Ontario Reign, games, tournaments and events are held year-round. In addition, in-house youth leagues and adult leagues for multiple skill levels are also regular at the venue.
Upcoming tournaments for 2022 include the Presidents Day Open from February 18–21, and Memorial Day Showdown in May. Icetown is located in the La Sierra neighborhood of Riverside, which is only a 15-minute drive from downtown via I-91.
Three Rivers Campus — Kennewick, Washington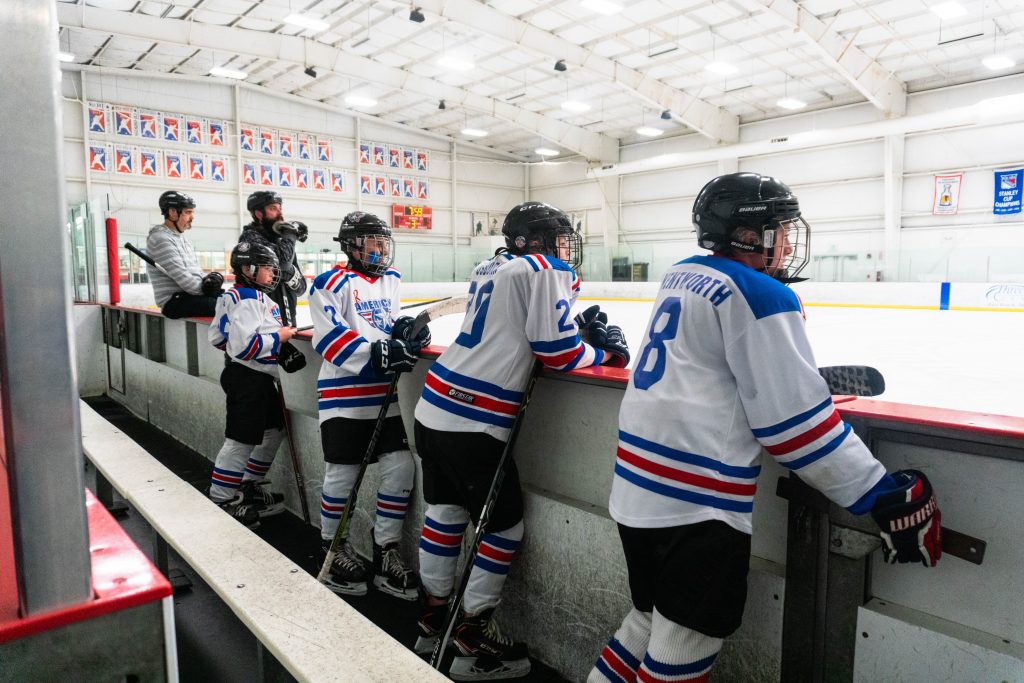 The Three Rivers Campus in Kennewick, part of the Tri-Cities, has excellent venues for ice hockey. The first, Toyota Arena, is home to the Tri-Cities Amateur Hockey Association and regularly hosts youth tournaments for the Junior Americans. The arena also hosts a number of year-round adult hockey leagues, providing two locker rooms for each team.
The larger Toyota Center, with a 6,000-seat capacity, also hosts youth hockey. The venue is well-known as the home of WHL side the Tri-City Americans. Route 240 is close to Three Rivers Campus, and I-82 will connect you there from longer distances.
Veterans Memorial Coliseum — Portland, Oregon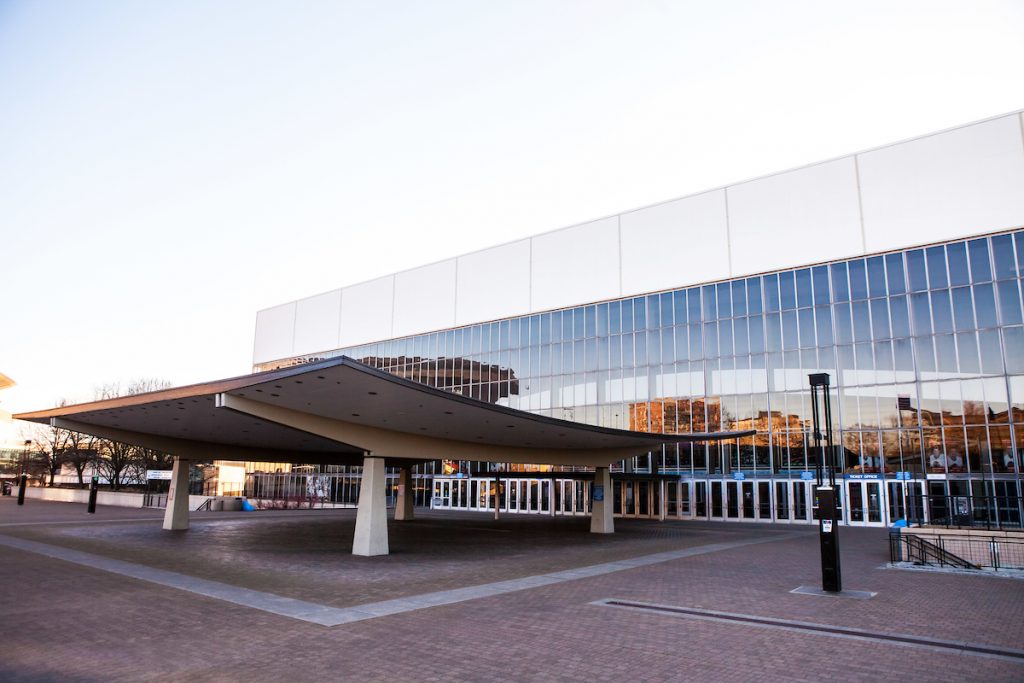 Along the Willamette River in Downtown Portland, Veterans Memorial Coliseum has been a showcase for ice hockey in Oregon. Opened in 1960, the coliseum features a 12,000-seat arena, 40,000-square-foot Exhibit Hall and seven meeting rooms. The arena is home to three-time Ed Chynoweth Cup championship side the Portland Winterhawks of the WHL.
Winterhawks Junior Hockey is also present at Veterans Memorial Coliseum, hosting youth ice hockey games and practice. Getting to the arena is a breeze as it's just a short jump traveling north or south via I-5. For those traveling from afar, the arena is also conveniently close to Portland International Airport.
By Christopher D. Silbernagel
Main photo: Western Hockey League action at Veterans Memorial Coliseum of Portland.